Highlights
India to set up 100 5G labs in leading engineering institutions to develop support systems for the next-generation network.
Labs will develop apps and services to realise the full potential of the 5G rollout.
Major industry players have highly appreciated the move, this article contains everything that they had to say.
The Government of India plans to soon establish 100 5G laps in leading engineering institutions to develop 5G services. The announcement was made during Finance Minister Nirmala Sitharaman the Union Budget 2023-24 speech in the parliament this Wednesday. The 5G labs will work on developing apps and services for various industries such as precision farming, healthcare, smart classrooms, and smart transport system. A budget of Rs 97,570.05 crore has been allocated to the Department of Telecommunication and Rs 5.56 crore dedicatedly to establishing 5G connectivity test beds.
During the budget speech, Finance Minister said, "to realise new opportunities, business models and employment potential, the 5G labs will cover applications such as smartphones, smart classrooms, smart transport systems and precision farming."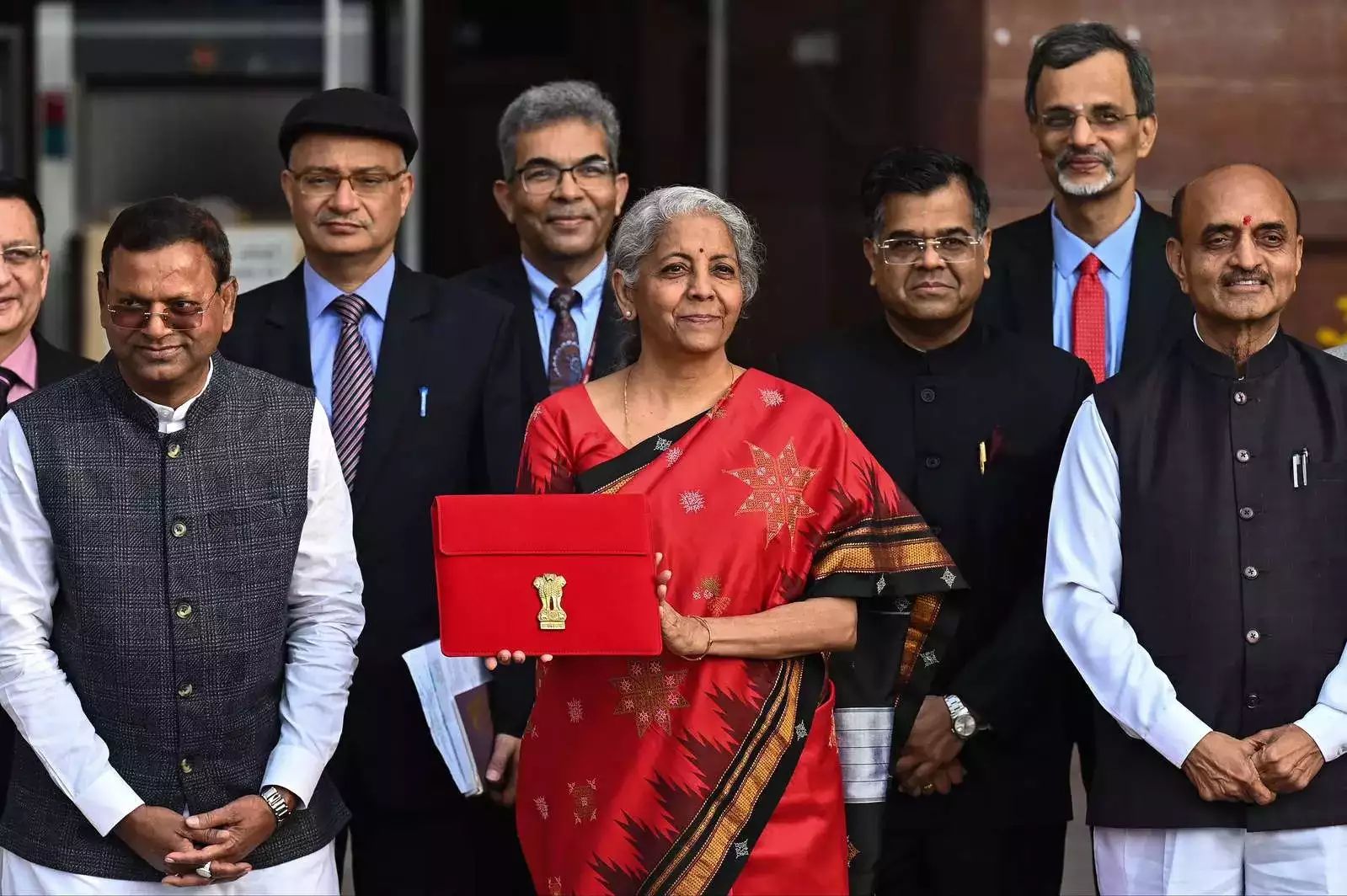 The 5G rollout officially started in India in October 2022 with 5G Mega Spectrum Auction and two of the country's major telecoms Reliance Jio and Bharti Airtel spearheading the process of expanding 5G connectivity to the last mile. As of January 2023, 5G connections have been rolled out to more than 50 cities across India.
5G Mega Spectrum Auction – Final Allocations
Telecom
Allocation
Reliance Jio
24,740 megahertz of 5G spectrum

220 MHz in the 700 MHz band in 22 circles,
20 MHz in the 800 MHz band spread across four circles,
60 MHz across six circles,
2,440 MHz in the 1800 MHz band,
22,000 MHz in the 26 GHz band spread across 22 circles

Airtel
19,867.8 MHz spectrum by securing a pan-India footprint of 3.5 GHz
26 GHz bands in the 5G auction
Vi
3300MHz and 26GHz 5G bands
100 Laboratories for 5G Technology: Key Points
Ashwini Vaishnaw asked and encouraged the telecom sector to unite and turn at least 12 of these 100 laboratories into incubators for the telecom industry to teach students and conduct experiments. It is not uncommon for telecom carriers to run 5G laboratories.
Orange Jordan has opened the Orange 5G Lab at Orange Digital.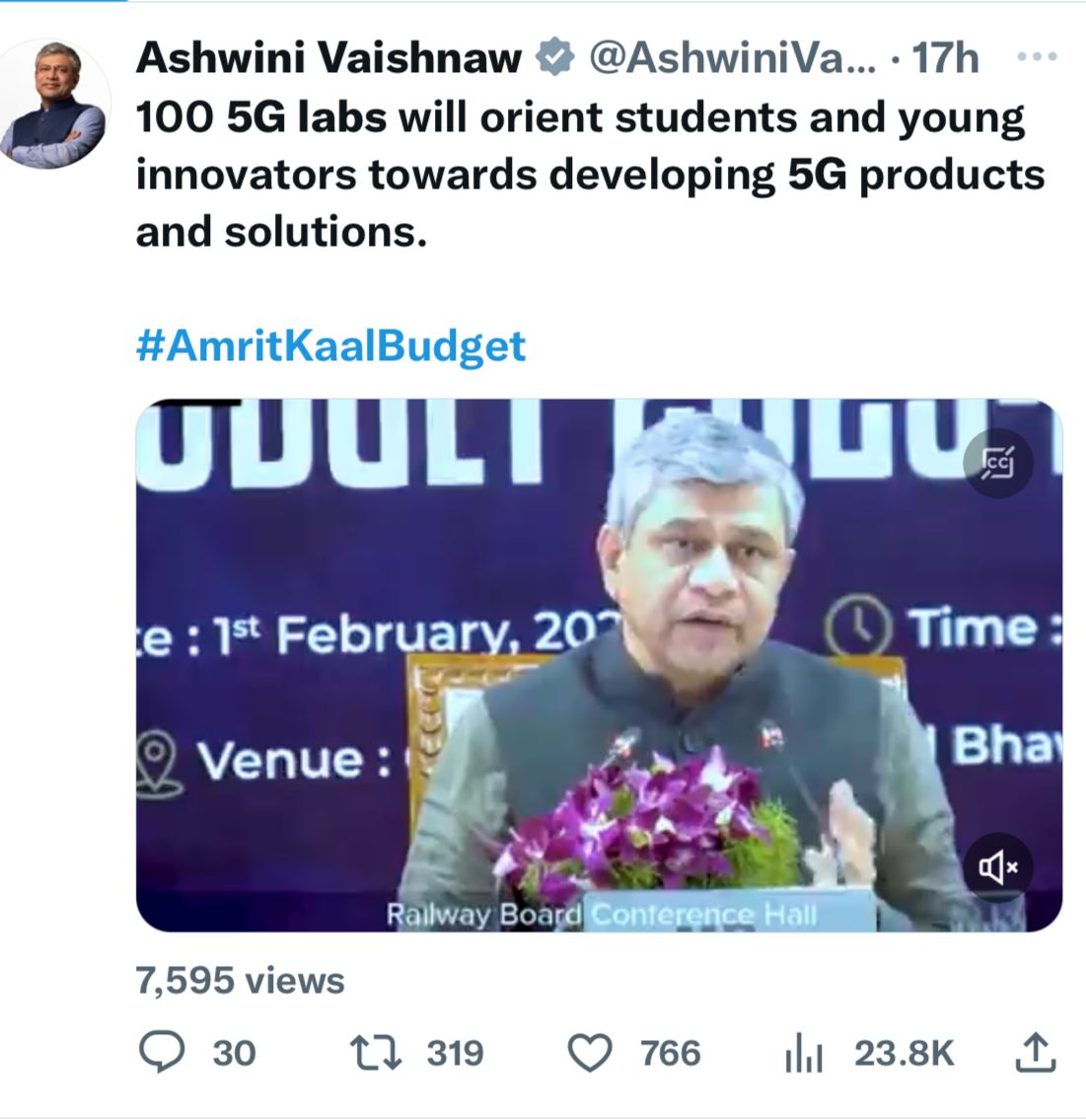 Village in Abdali to investigate novel applications of this technology and offer pertinent training. Earlier this month, the minister proposed during a visit to the Indian Institute of Technology Gandhinagar (IITGN) that a 5G use-case lab be established there. Union Minister Ashwini Vaishnaw even promised to build a 5G use caIse
laboratory and semiconductor laboratory at the at the Institute and urged IT-GN to create a proposal.
5G Technology Services:
Home-grown A manufacturer of telecom equipment and technology provider, HFCL Limited HFCL), has introduced 5G Lab-as-d-Service to hasten the introduction of 5G solutions and services.
For the business sector, academia, and government to collaborate on product innovations from concept to reality, the la may offer an automated testing environment.
5G Laboratories offers a sandbox for
quick prototyping of 5G use cases that cater to the requirements of several market sectors, including manufacturing, transportation, healthcare, and retail. The country's effective rollout of rural mobile broadband will require pre-validated, pre-integrated 5G solutions for Low Mobility Large Cell. These solutions will be developed by the 5G Lab.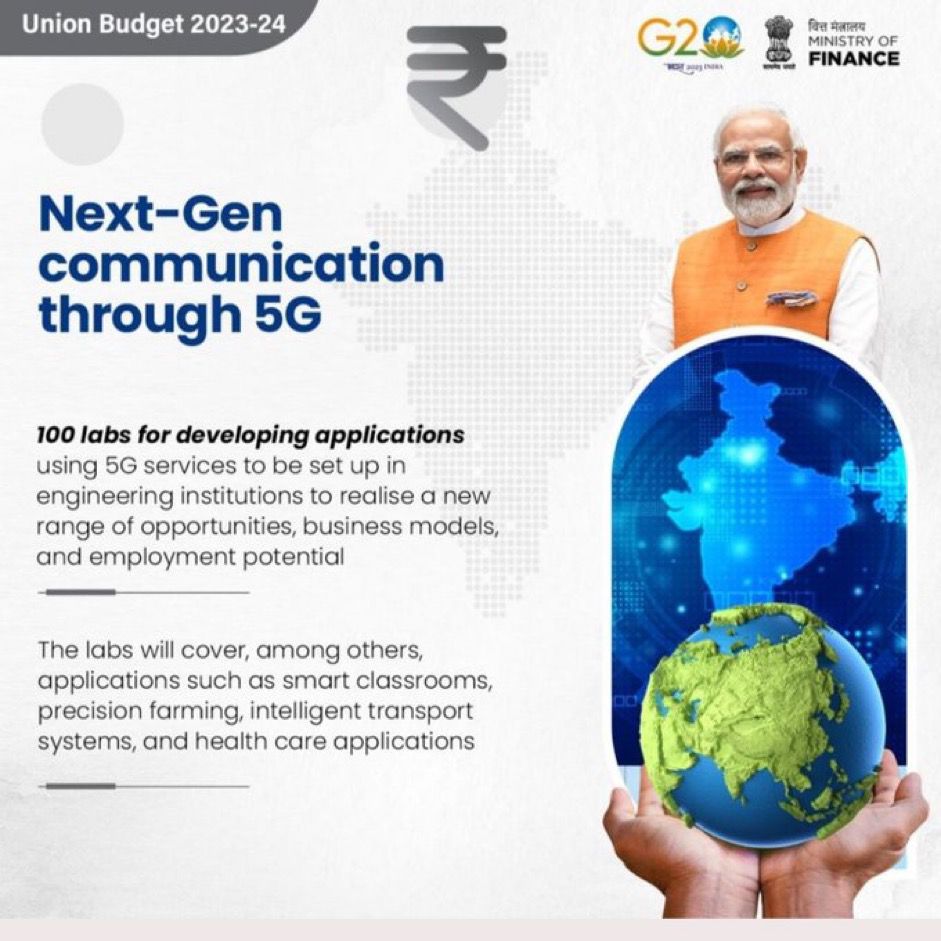 What Major Industry Players Said
Tarun Pathak, Research Director at Counterpoint Market Research
"We believe 5G will have country specific use cases and India is no different. In fact, India can set an example for the rest of the world in unlocking billions of dollars in value from a next generation tech as effective as 5G."
Anil Kumar Jain, CEO of National Internet Exchange of India
"Education, macro and micro infrastructure, banking, cyber security, defence and more are being ably represented towards "Amrit Kaal." Up to 2 per cent of India's GDP is expected to be powered by 5G. Given this, establishing 100 labs for developing apps using 5G services is a positive step to increase 5G penetration in India. In addition to 5G, the next wave of technologies such as Web3.0 and Metaverse will usher in a new era of economic opportunities. I strongly stand by the National Internet Exchange of India's efforts to empower all citizens to build a better future for themselves."
Sanmeet Singh Kochhar, VP — India & MENA, HMD Global
"The setup of 100 labs to develop 5G in the country will better network connectivity in every nook and corner and further help more sectors and communities to access the benefits of 5G networks. The focus on green growth as a priority aligns with HMD Global's commitment to sustainability, and gives greater impetus to cleaner, greener tech for a better tomorrow."
Priyanka Anand, Vice President and Head HR, Southeast Asia, Oceania and India at Ericsson
Priyanka Anand believed that the initiatives announced during the Union Budget 2023 will help in overcoming the skill gap and move ahead with the vision of Digital India.
Anand said, "Skill building is a critical first step in nation building and with the advent of 5G and related technologies, creating a workforce that is future ready is imperative. It is heartening to see the government investing in building a digital ready workforce of the future through Pradhan Mantri Kaushal Vikas Yojna (PMKVY) 4.0 offering training for industry 4.0, AI, robotics, IoT, and drones etc. This will help address the requirement of 22 million skilled workers in the telecom sector by 2025 and contribute to the nation becoming self-reliant. In addition, the 100 5G laps and 3 CoE for AI will foster the growth of the 5G ecosystem and fuel innovation."
Murlikrishnan B, President, Xiaomi India
"We are happy to see the Government (of India) empowering startups and industry players to build relevant 5G use cases with the promise of 100 labs, taking a step towards accelerating India's Techade."
Sabyasachi Majumdar, Senior Vice President & Group Head, Corporate Ratings at ICRA
"The announcement of setting up 100 labs for indigenous development of 5G-based use cases to develop applications around smart classrooms, precision farming, healthcare, etc. opens up a range of opportunities and business models for the incumbents."
"The revised estimate (RE) of non-tax revenue from communication services (telecom sector) for FY2023 stood at around Rs 68,700 crore, higher than the budget estimate (BE) of Rs 52,800 crore. Moreover, the BE for FY2024 stands at Rs 89,500 crore, which is higher than ICRA estimates, and likely assumes another spectrum auction in the next fiscal," Majumdar further added.
Arvind Bali, Chief Executive, Telecom Sector Skill Council
"With the government's push to establish 30 Skill India international centres, 100 premier labs for developing applications to use 5G services, and centres of excellence for AI, India has the potential to deliver talent not only across domestic markets but also to the international market."
Peeyush Vaish, Partner and Telecom Sector Leader, Deloitte India
"The proposed outlay for 5G labs will further push the development of use cases and the setup of private networks in India. Healthcare and education are amongst the most important sectors in India and the research across Universities will push innovations and job opportunities."
FAQs
Q1. What did the Economic Survey 2022-23 say about the 5G rollout?
Answer. Yes, the annual Economic Survey published a day before the Union Budget observed that 5G connectivity will have a direct impact on consumers by providing higher data transfer speeds and lower latency. It further stated, "and use cases developed by telcos and start-ups in education, health, worker safety and smart agriculture, among others, are now being deployed across the country".
Q2. What did FM Nirmala Sitharaman say to telecoms on creating telecom incubators?
Answer. During the Union Budget 2023, FM Nirmala Sitharaman asked the telecoms to come forward and "convert at least 12 of these 100 labs into telecom incubators to train students and do experiments."
Q3. When was the Union Budget 2023 announced?
Answer. The Finance Minister of India, Nirmala Sitharaman introduced the Union Budget 2023 on 1st February 2023 after tabling the annual economic survey a day before.
Also Read: Jio 5G launched in seven Northeast cities; Airtel 5G now in seven J&K cities
Also Read: Reliance Jio Offers 6GB of High-Speed 4G Data and Unlimited 5G Data to the Users- Price, Validity, Benefits in India
Also Read: Telecom Trends Expected in 2023 – Jio and Airtel 5G Plans, BSNL 4G and More
Also Read: Divided By Jio And Airtel Plans, United By 5G Network!