On January 5, 2023, there was enthused energy that didn't lag even for a second at magnificent launch of Redmi Note 12 Series, which finally saw the first light of the day at Pullman Aerocity in New Delhi, and launched Redmi Note 12, Redmi Note 12 Pro, and Redmi Note 12 Pro+.
Chants like #supernote #redmi note12 reverberated throughout the event that was attended by many tech enthusiasts and dignitaries in the field, along with Xiaomi India Vice-President Manu Jain, which was a surprise entry of sorts as the event proceeded with the continuous 'No Mi without you' cheer and the team promised to democratize technology in the country.
Highlights
Xiaomi's Redmi Note 12 Series was launched on January 5, comprising of Redmi Note 12, Redmi Note 12 Pro, and Redmi Note 12 Pro+.
The event was held at Pullman Aerocity, New Delhi that was also livestreamed via 5G Network, which was fitting as it was India's first 5G product.
Redmi Note 12 Pro+ was declared the default choice for smart and discerning customers as Manu Jain, Xiaomi India VP, feels that this mid-range model ticks all the boxes of concern.
Xiaomi Redmi Note 12 Series Launches Today
When it comes to India's No.1 smartphone brand, Xiaomi India frequently comes to mind and for good reason, as now it has added a new dimension to its iconic Redmi Note series with the launch of three devices that promise to redefine smartphone performance across the mid-segment.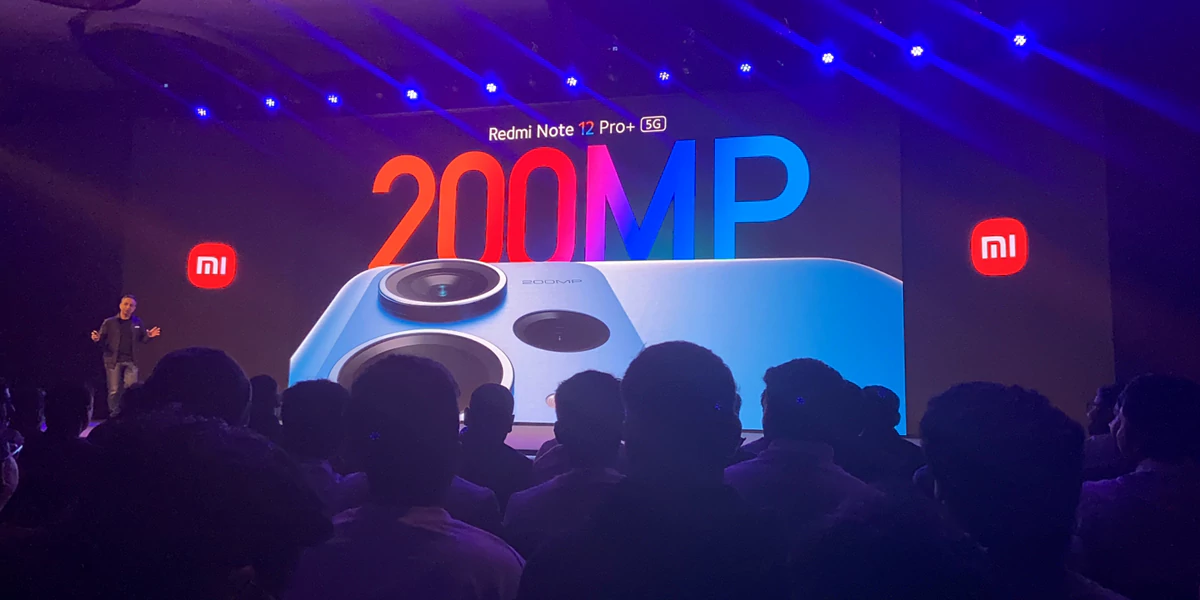 The latest additions to the smartphone series bring features like the greatest image resolution seen on a smartphone camera in India, new adaptive sync AMOLED displays, 5G connectivity and fast charging speed of a whole new level.
The Redmi Note 12 Series was launched today at the Pullman Aerocity in New Delhi that comprised of Redmi Note 12, Redmi Note 12 Pro, and Redmi Note 12 Pro+, all of which were enabled with 5G Network.
While Redmi Note 12 Pro 5G and Redmi Note 12 Pro+ 5G, add a pro-level degree of performance to the Note series, the Redmi Note 12 5G combines premium features with amazing affordability.
"The Redmi Note series has always been about democratizing technology, bringing features and functions that are normally associated with premium devices to the mainstream user," said Mr. Anuj Sharma, Chief Marketing Officer, Xiaomi India, at the launch of the Super Note. "The Redmi Note 12 series carries this tradition forward, bringing features like the greatest ever resolution seen on a smartphone camera, top notch display quality, cutting edge connectivity and insanely fast charging speeds, all at the trademark honest price that marks Xiaomi's product portfolio. What's more, they deliver all this along with the smooth and reliable performance that has made the Redmi Note the highest selling smartphone series in the country over the years. Which is why we are calling it the SuperNote."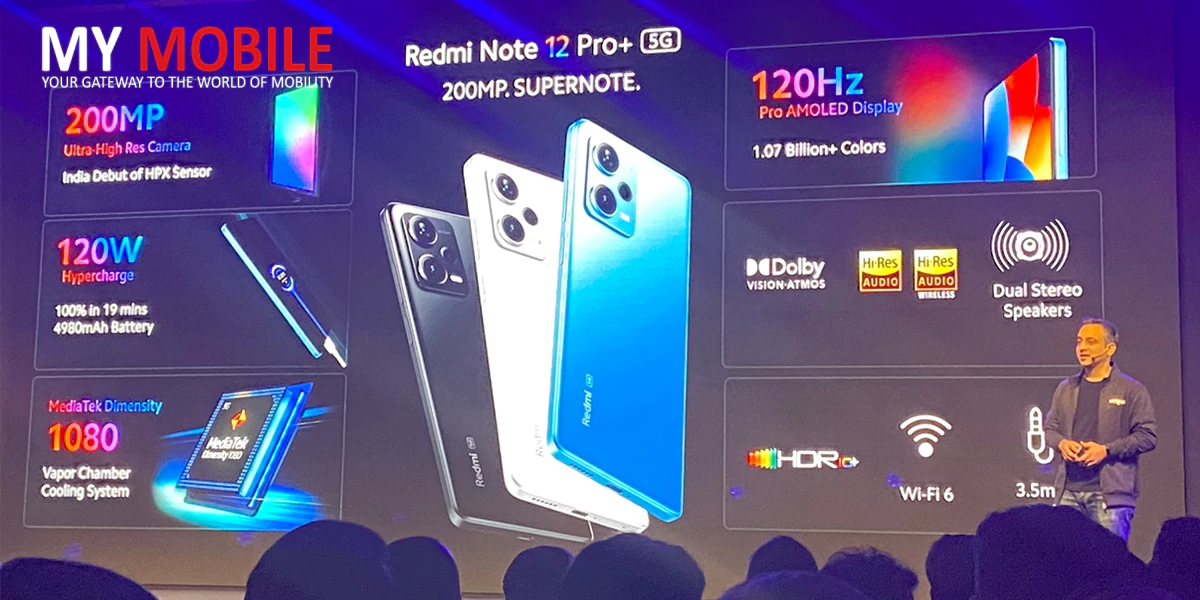 Xiaomi Brings Super Camera, Super Display, and Super-Charging through Redmi Note 12 Series
The camera features have been one of the biggest talking points of the latest Redmi Note devices, especially among photography enthusiasts and with good reason as Redmi Note 12 Pro+ 5G and Redmi Note 12 Pro 5G come with the best sensors seen in their segment.
The specifications of the camera for Redmi Mote 12, Redmi Note 12 Pro, and Redmi Note 12 Pro + was diligently conveyed to the audience by Sandeep Sharma, head of design and marketing for Xiaomi.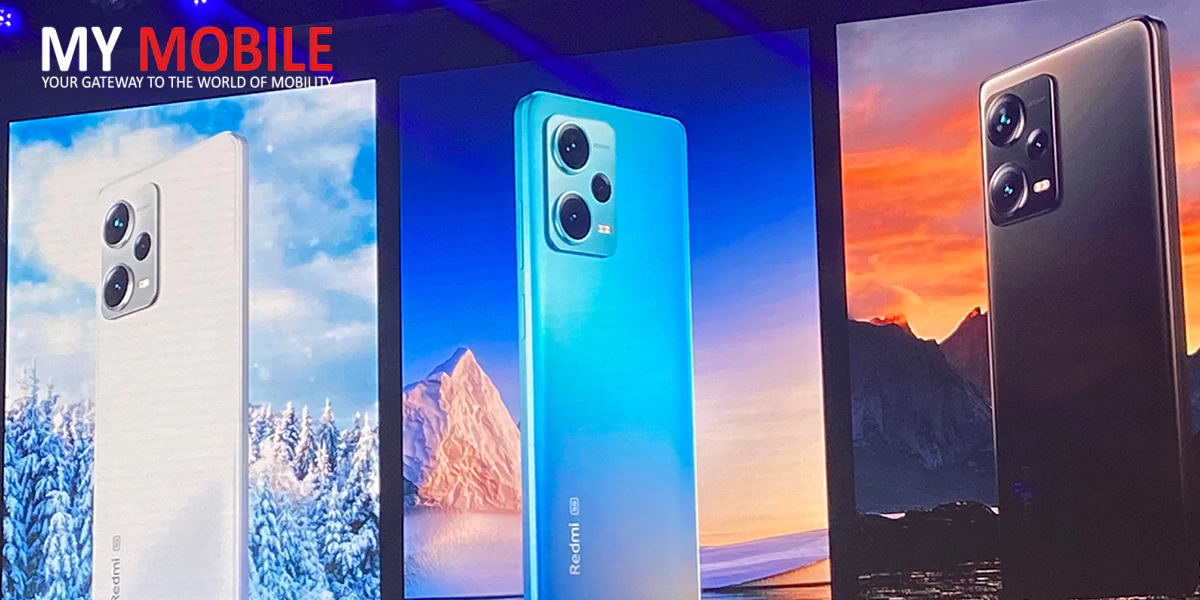 Redmi Note 12 Pro+ is the first phone in India to come with the 200-megapixel pro-grade HPX Sensor which delivers the greatest ever resolution seen on a smartphone camera and when combined with Xiaomi's super optical image stabilization (OIS), it ensures that you get images of unmatched quality with staggering detail.
It also has an atomic layer deposition (ALD), an Ultra-Low Reflection Coating, which cuts down on glare and ensures that you get excellent snaps even in complex lighting situations.
Redmi Note 12 Pro comes with the Sony IMX 766 50-megapixel main sensor, which was a common sight on premium flagships, along with optical image stabilization (OIS) for better low light performance and rocksteady videos.
Both the Pro phones come with 8-megapixel ultra-wide sensors as well, thanks to which you can capture wider landscapes with a field of view of 120 degrees, literally broadening your photography horizon, as well as Xiaomi's iconic Pro Vlog mode and Film Frames to personalize your images as well as videos.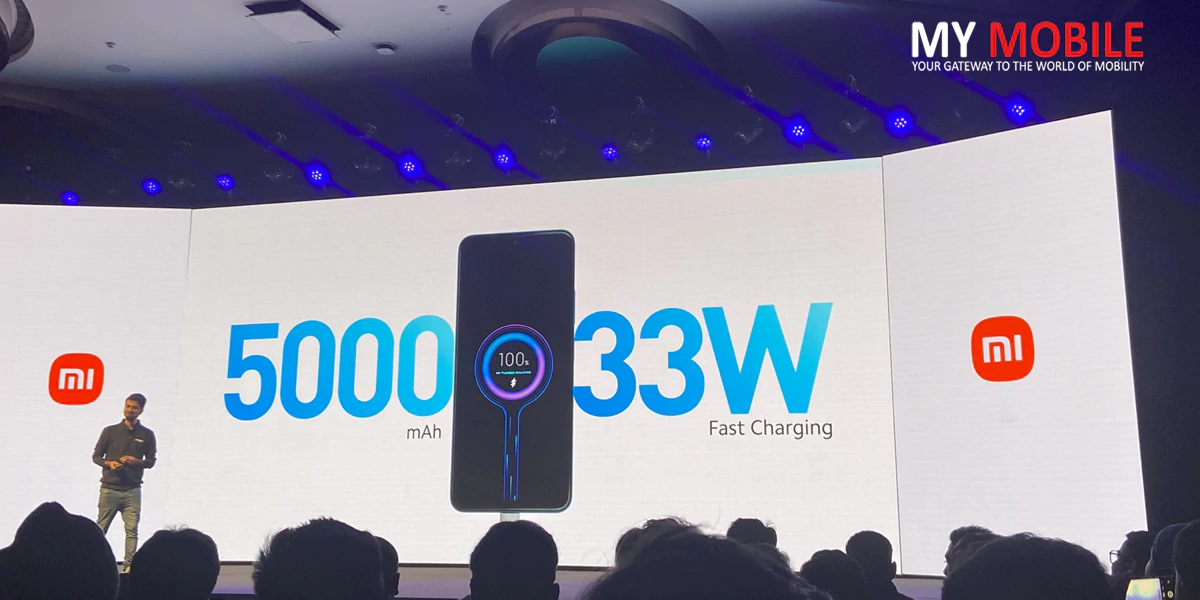 Both Redmi Note 12 Pro and 12 Pro+ are SuperNotes models that come with 5,000mAh and 4,980mAh battery capacity, respectively, due to which both models will function soundly for a whole day than a day of normal use of the device, while getting charged in mere minutes.
Redmi Note 12 Pro packs in a 67W charger that delivers a full day's charge in mere 15 minutes, and Redmi Note 12 Pro+ comes with a 120W HyperCharge adapter that charges the phone to 100% in mere 19 minutes, while both models come with chargers in the box.
It goes without saying that the Redmi Note series has played a prominent role in making 4G accessible to millions of mainstream consumers and the proof is that its latest variants are now set to surf the incoming high speed 5G connectivity waves.
These Xiaomi Smartphone Models Now Support Reliance Jio 5G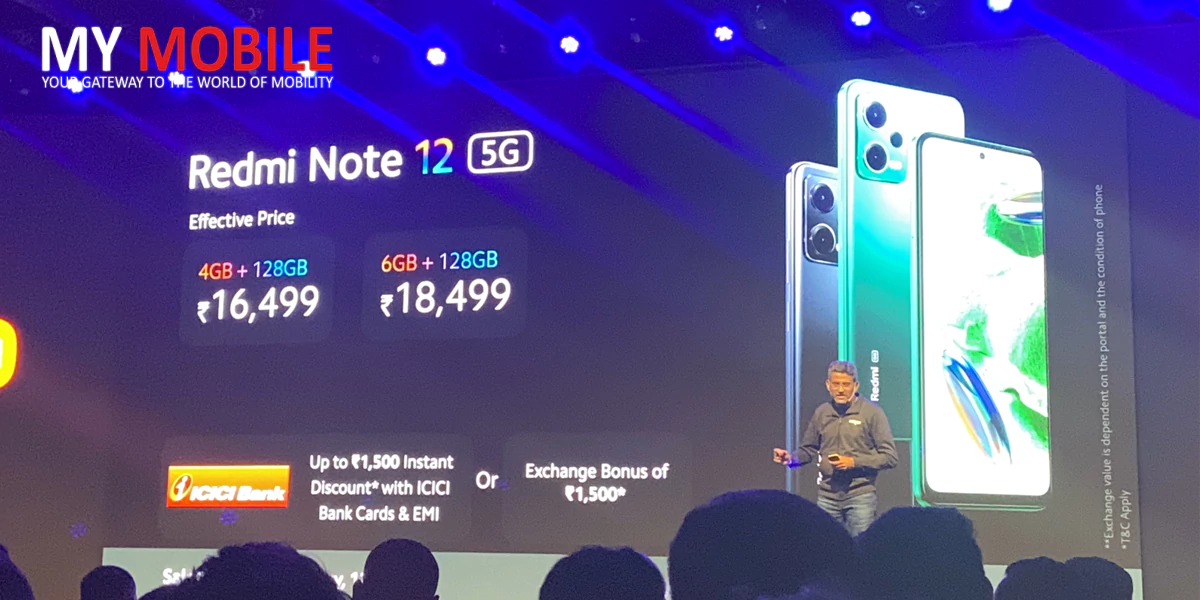 Redmi Note 12 Series; Pricing and availability
The classic Redmi Note 12 will be available in two storage variants- 4GB + 128GB and 6GB + 128GB, where both come at the starting price of Rs.17,999 and Rs.19,999, respectively, where users can either avail exchange offers or use their ICICI credit card to get an additional Rs.1500 discount and purchase the model at Rs.16,499, and Rs.18,499, respectively.
This model is the perfect mix of efficient working experience and powerful battery backup that has three storage variants- 6GB + 128GB, 8GB + 128GB, and 8GB + 256GB for Rs.24,999, Rs.26,999, and Rs.27,999, respectively where users can either avail exchange offers or make use of their ICICI card to get an additional Rs.3000 discount and purchase this device at Rs.21,999, Rs.23,999, and Rs.24999, respectively.
This has been touted as a criminally perfect mid-budget showstopper of Redmi Note 12 Pro Series that will come in two storage variants- 8GB + 256GB and 12GB + 256GB at the original starting price of Rs.29,999 and Rs.32,999, respectively, but thanks to the available exchange offers and ICICI card Rs.3,000 discount offer, both variants can be purchased for Rs.25,999 and Rs.28,999, respectively.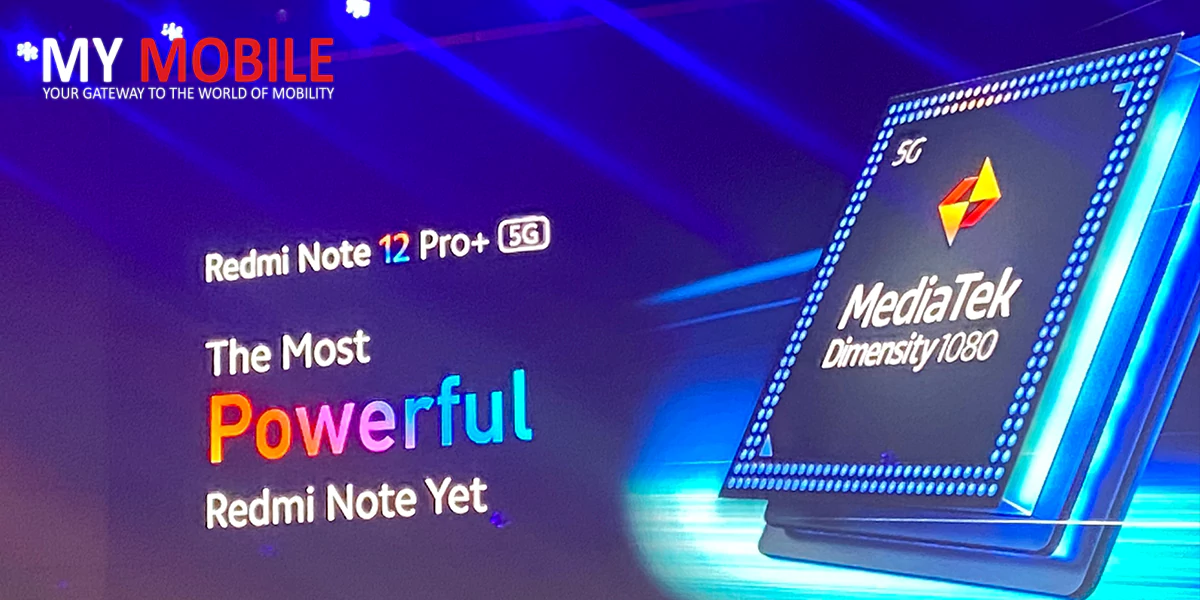 AMOLED displays on the Pro Level, Dolby Vision and Sound
Both Redmi Note 12 Pro and 12 Pro+ come with 6.67-inch full HD+ Pro AMOLED displays, along with 120Hz refresh rate that are above Super AMOLED displays, which ensure smoother performance while also optimizing battery usage.
The 10-bit Pro AMOLED displays lend more than a billion colors to the models, with HDR 10+ and Dolby Vision, not to mention support for DCI-P3 color gamut, while both displays support 16,000 levels of automatic brightness auto adjustment and PWM 1920Hz tuning.
Now if you have outstanding sound from dual stereo speakers that complement those breathtaking visuals, then it needs to be mentioned that it comes with Dolby Atmos support. The phones also come with Hi-Res audio certification, making them a great proposition for discerning audio lovers.
Zebronics Zeb Juke Bar 9750 Pro Soundbar With Dolby Atmos Launched In India

Gorilla Glass on the Outside with Dimensity 1080 on the Inside
Both Redmi Note 12 Pro and Redmi Note 12 Pro+ come with sleek and futuristic designs where the latter is merely 8.9 mm thin, while the former is one of the slimmest Redmi Notes handsets ever at 7.9 mm and both are super tough as they come with Gorilla Glass 5 protection and also IP53 splash resistance.
Redmi Note 12 Pro+ comes with an impressive 3D Arc Design, featuring a GlassSandwich cover that blends a premium look and minimalistic design with a spectacular Staggered Eyes Camera Deco design.
Users get more surface area for resting their fingers as the device comes with flat edges that give it a dynamic and powerful look and exudes classical elegance from every angle. Redmi Note 12 Pro+ 5G is available in three mesmerizing glass finishes: Arctic White, Ice-Berg Blue and Obsidian Black.
Coming to the inside, both pro-level models come packed with the powerful MediaTek Dimensity 1080 processor of 6nm that has a clock speed as high as 2.6GHz and is fast, power efficient and makes gaming an absolute joy and multi-tasking snappy.
Redmi Note 12 Pro+ also has a 3000mm2 Vapour chamber for better cooling and Redmi Note 12 Pro comes with 12-layer graphite layers for cooling. Ensuring that no matter how hectic the action on them, the Super Notes stay Super cool.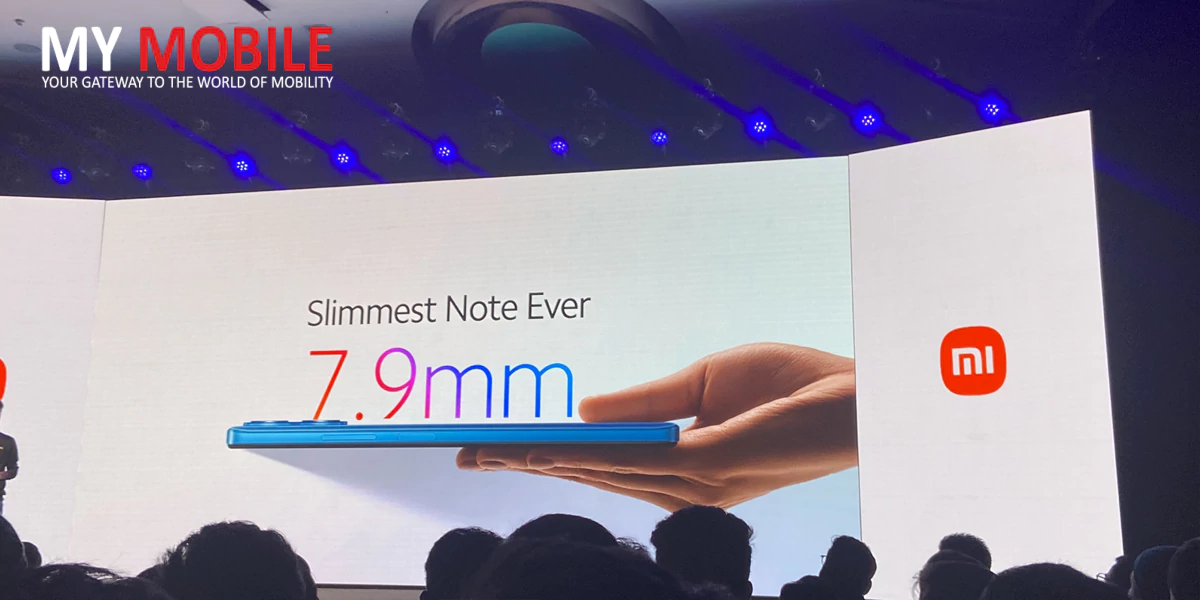 Redmi Note 12 5G: Super Note Segment
It comes with an unbelievable price, outstanding specifics, and phenomenal performance where you get a 6.67-inch full HD+ AMOLED display, along with a 120Hz refresh rate and 1200nits of peak brightness, not to mention a Gorilla Glass Protection.
Then you have the triple camera setup, that comprises of  a 48MP primary sensor, and also an 8MP ultra-wide camera lens especially for the Indian market, enabling users to capture a wider field of view.
Redmi Note 12 is the first model in the Redmi Note series that will be powered by the new Snapdragon 4 Generation 1 chipset, thanks to which users can avail smooth performance overall and seamless multi-tasking, along with a 5,000mAh battery capacity despite being just 7.98m.
When you have a 33W charger inside the box, rest assured that the battery will be charged in no time, while the handset also comes with a dual 5G SIM support, 3.5mm audio jack, and IR Blaster.
Redmi Note 12 will be announced in the second half of 2022
Redmi Note 12 Pro Specifications
6.67-inch AMOLED display screen, along with 120 Hz Refresh Rate.
Powered by MediaTek Dimensity 1080 chipset.
50 MP + 8 MP + 2 MP Triple Primary Cameras, with 16 MP Front Camera
Fingerprint sensor
5000 mAh Battery and 67W Fast Charging
5G connectivity
Redmi Note 12 Pro+ Specifications
6.7-inch AMOLED Display screen, 120Hz Refresh rate
Supported by MediaTek Dimensity 1080 SoC
In-built fingerprint scanner
16MP selfie camera and 200MP+ 8MP+ 2MP supporting cameras
4,980 mAh battery and 120W HyperCharge support
5G connectivity
Redmi Note 12 Series Specifications (Table)
| | | | |
| --- | --- | --- | --- |
| Criteria in point | Redmi Note 12 | Redmi Note 12 Pro | Redmi Note 12 Pro+ |
| Display and refresh rate | 6.67-inch AMOLED display, 120 Hz refresh rate | 6.67-inch AMOLED display, 120 Hz refresh rate  | 6.67-inch AMOLED display, 120Hz refresh rate |
| Processor | Snapdragon 4 Gen1 | MediaTek Dimensity 1080 | MediaTek Dimensity 1080 |
| Camera | 48MP + 2MP + 2MP (16MP selfie camera) | 50 MP + 8 MP + 2 MP (16 MP selfie camera) | 200MP+ 8MP+ 2MP (16MP selfie camera) |
| Battery | 5,000mAh, 67W Fast Charging | 5,000mAh, 67W Fast Charging | 4,980 mAh, 120W HyperCharge support |
| Operating system | Android 12-based MIUI 13 | Android 12-based MIUI 13 | Android 12-based MIUI 13 |
| Camera Setup | Optical Image Stabilization (OIS) camera setup | Optical Image Stabilization (OIS) camera setup | Optical Image Stabilization (OIS) camera setup |
| Storage variants | 4GB + 128GB and 6GB + 128GB | 6GB + 128GB, 8GB + 128GB, and 8GB + 256GB | 8GB + 256GB and 12GB + 256GB |
| 5G connectivity | Yes | Yes | Yes |
Redmi Note 12 Pro Explorer vs Infinix Zero Ultra – Highest Pixel Camera & Fastest Charging Duel