Redmi Note 12 Pro Explorer and Infinix Zero Ultra are two devices in the market today that seem a lot similar with their similar-looking design and identical specifications. Both the devices come in similar medium range processors, 200 megapixel primary cameras and ultra fast charging capability. Anyone trying to buy one of the two is going to have a hard time if you look at these smartphones from a distance. So, to unclog some of the confusion here's a quick Redmi Note 12 Pro Explorer VS Infinix Zero Ultra round-up.
The Redmi Note 12 Pro Explorer and Infinix Zero Ultra have similar types of fast charging capabilities where these devices are charged at over 150w to 210w. From the looks of it, Note 12 Pro might seem to be winning the processor department. However, an in-depth review of both smartphones tells us that the Redmi Note 12 Pro's MediaTek's latest Dimensity 1080 processor doesn't really score better and stands almost at the same bar as Infinix Zero Ultra's Dimensity 920.
On the whole, the difference appears very minute between the devices and might come across as the same but their response to large games clarifies the situation a lot better as both smartphones have different responses to register.
The Note 12 Pro Explorer at times seems a lot more powerful than the Infinix Zero Ultra, however, it does pay the price of this on the battery front with its small battery size as compared to the Zero Ultra. This also when measured in terms of absolute numbers didn't seem much of a difference between the two devices.
Let's talk about the grand 200 megapixel camera packed in both devices and how similar that makes the photography capabilities. First things first, even though they have the same megapixel cameras, the system and functionality of both devices make the end results of photography quite different.
A simple example is the camera algorithm of Zero Ultra which makes images too messy with its sharpening effects. Nothing of that sort can be seen in the Note 12 Pro Explorer. On the other hand, the Redmi Note 12 Pro Explorer lowers the dynamic range of the night mode to increase the image contrast and make the final images appear more like the night. As for the Zero Ultra, it turns the dynamic range higher in the night mode photos.
Conclusively, Redmi Note 12 Pro Explorer has many things working in its favour such as the fast charging speed, a great camera and most importantly, it is cheaper compared to the other device we have here. The Infinix Zero Ultra, on the other hand, has a better battery life, a more classy curved screen along with a really good ultra wide camera that ensures users get a great smartphone experience on the whole.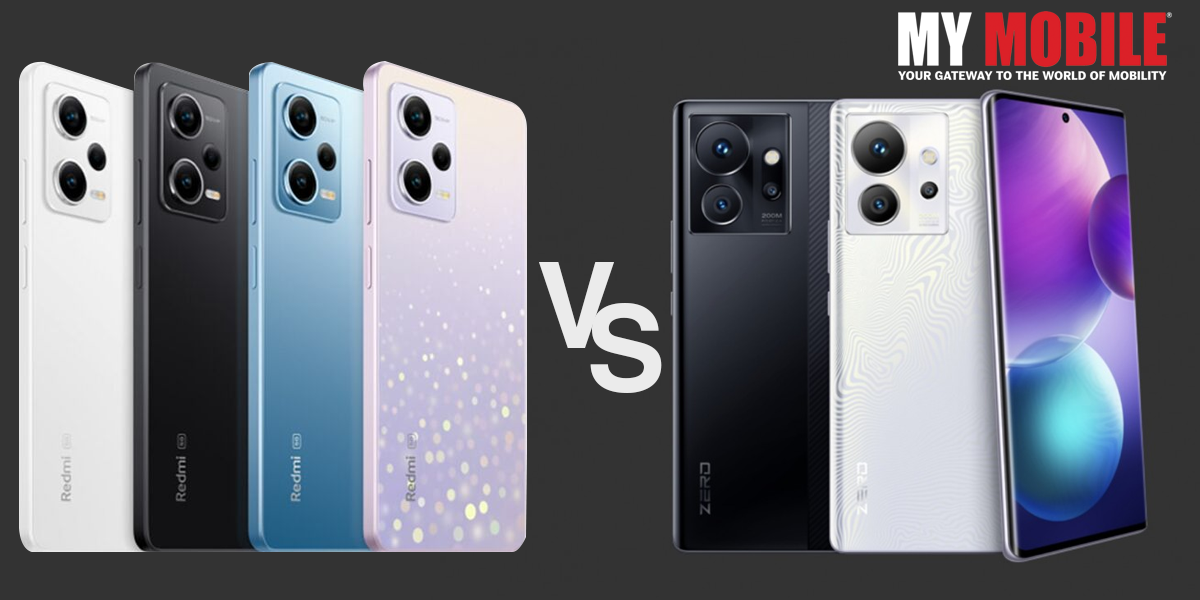 Lastly, let's take a quick glance at the Redmi Note 12 Pro Explorer vs Infinix Zero Ultra specification comparison:
| | | |
| --- | --- | --- |
| Key Specs | Infinix Zero Ultra 5G | Redmi Note 12 Pro |
| Display | 6.80 inch | 6.67 inch |
| Processor make | MediaTek Dimensity 920 | MediaTek |
| Front Camera | 32 megapixel | 16 megapixel |
| Rear Camera | 200 megapixel + 13 megapixel + 2 megapixel | 200 Ultrapixel + 8 megapixel + 2 megapixel |
| RAM | 8 GB | 6 GB |
| Storage | 256 GB | 128 GB |
| Battery Capacity | 4500 mAh | 5000 mAh |
| Operating System | Android 12 | Android 12 |
| Resolution | 1080 x 2400 pixels | 1080 x 2400 pixels |