Highlights
Wings Lifestyle launched Wings Phantom 380 TWS earbuds in India recently.
Wings Phantom 380 earbuds feature 13mm drivers, ANC and ENC support and offer up to 50 hours of playback time.
The Phantom 380 earbuds come at a special launch price of Rs 1,299 and come in two colour options – Black and White. The earbuds can be purchased on Flipkart, Amazon, and Wings' official website.
In this blog, we are looking closely at the product and sharing our in-depth hands-on Wings Phantom 380 review.
The True Wireless Stereo earbuds under Rs 1500 market segment has been visibility oversaturated with manufacturers almost hitting the wall when it comes to innovations. The only thing driving this segment is the price point and effectiveness of the Advance Noise Cancelling feature.
Any brand that can manage to outdo the previous best in these two aspects can surely emerge as the segment winner. Keeping this in mind, all TWS manufacturers are now fighting for the spot of the best ANC technology at the most competitive price.
Wings Lifestyle is not behind in this aspect. The latest to join the range of Wings Audio products is the Wings Phantom 380.
A major highlight of Wings Phantom 380 is the ANC support. There's a 30dB ANC support that is expected to cut off some outside noise. Wings Lifestyle has also offered ENC on the earbuds so the calls are clear.
Furthermore, the Phantom 380 pack a battery that will offer a total playback of up to 50 hours without ANC. With ANC support, the earbuds can get you 35 hours of playback.
Moreover, Phantom 380 feature Bullet Charge support which the brand claims will charge the earbuds fully in less time. The earbuds have an IPX5 rating and the latest Bluetooth 5.3 support.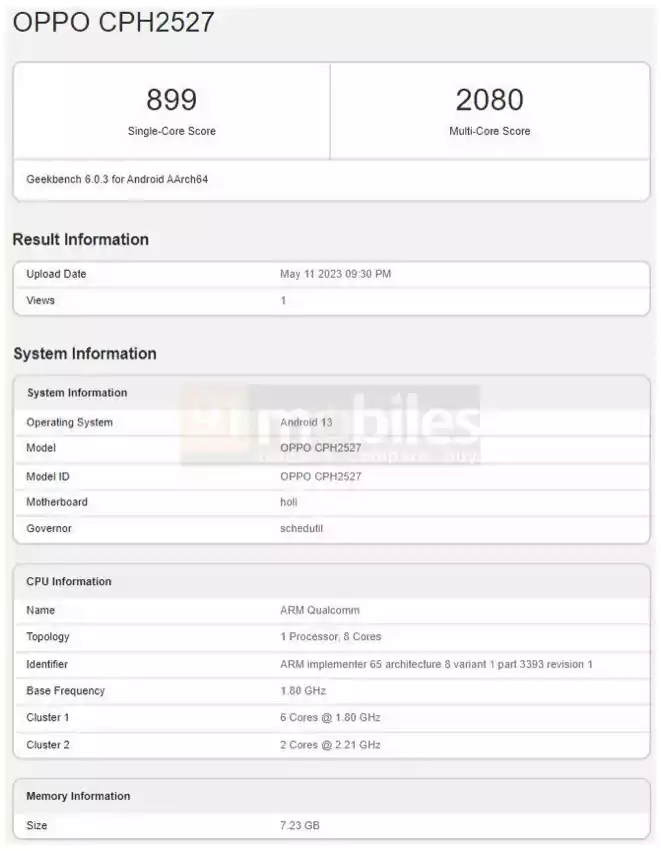 Also, Wings has offered different EQ settings in the Wings Sync app available on both iOS for iPhone and Play Store for Android.
Wings Phantom 380 price in India starts from Rs. 1,299. It is currently available at various online marketplaces including Amazon and Flipkart. Phantom 380 have two colour variants – Black and White.
 Wings Lifestyle shared the product launch information on their official Twitter handle recently and revealed details related to its price and availability.
Wings Phantom 380 Key Features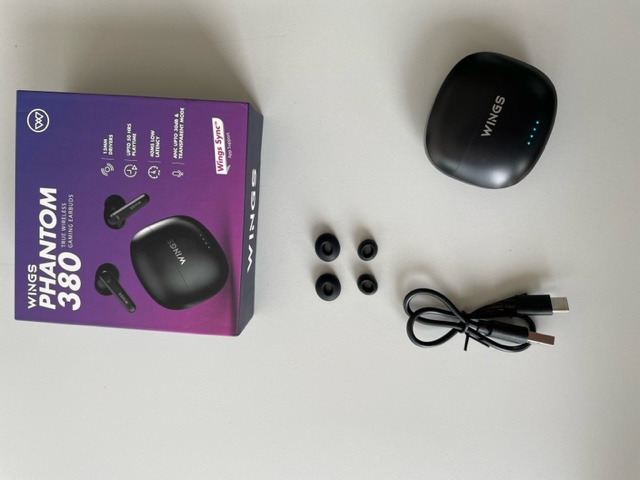 Ergonomic design
13 mm High Fidelity Composite Driver
ANC up to 30dB with Transparent Mode
Bold Bass Technology; Open and On
Dedicated Game mode with 40ms Ultra Low Latency
Quad ENC Microphone
Touch Controls, Voice assistant support
Bluetooth Version: 5.3; 15 m range; SpeedSync
Battery: Up to 50hrs without ANC and 35hrs with ANC
Type- C Bullet Fast Charge support
IPX5 Water and Sweat resistance
Wings Sync App support
1-Year warranty
Wings Phantom 380 Pros and Cons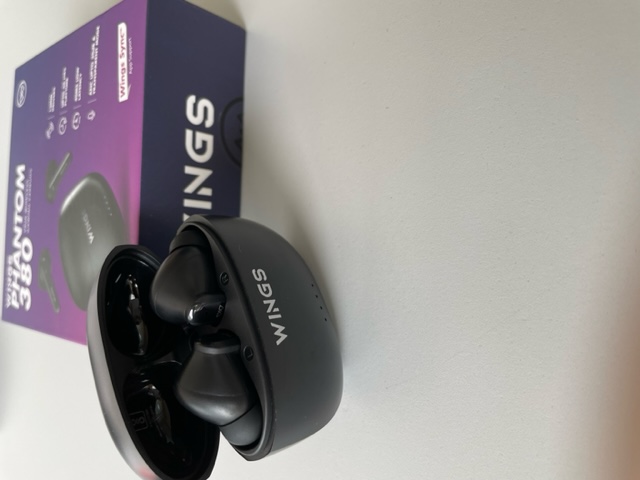 Pros
Cons
●     Ergonomic design

●     ANC up to 30dB with Transparent Mode

●     Long battery life – Up to 50hrs without ANC and 35hrs with ANC

●     Type- C Bullet Fast Charge support

●     IPX5 Water and Sweat resistance

●     Wings Sync App support

●     Four mic support

●     Affordable

●     Substandard build quality

●     Normal bass quality in default mode

●     Average ANC function
Wings Phantom 380 Unboxing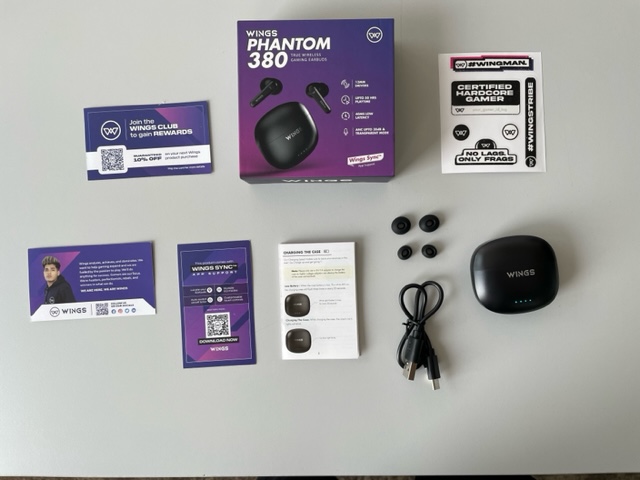 Wings Phantom 380 comes in a standard Wings Lifestyle purple colour packaging with product branding and details printed on the top. Inside the package, we get one pair of earbuds, a charging case, a charging cable, extra ear cushions, a user manual, a Wing Sync app download guide, a warranty card, and some other paperwork.
The earbuds come nicely tucked inside the charging case.
Overall, the packaging is standard and there is nothing really to highlight. We get what we would expect from a product in this segment.
Wings Phantom 380 Design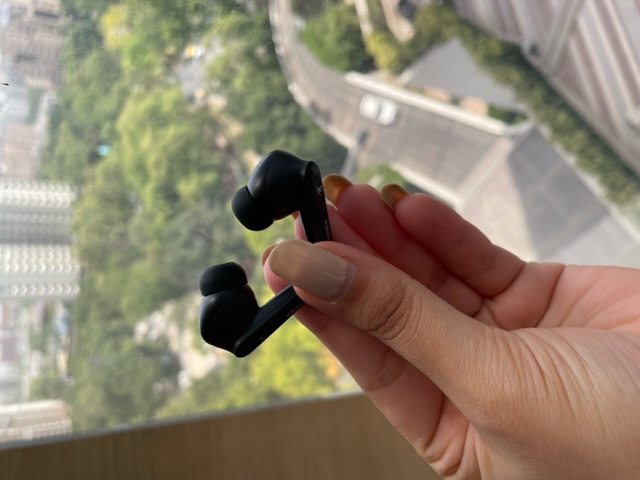 In the design department, Wings has done a decent job with Wings Phantom 380. We had the White colour variant for the review and at first glance, it gives off a decent appearance.
The first to notice in the device is the charging case with a little shiny Wings branding on top, right above the notification LEDs. There is also a Type C port at the bottom of the charging case as expected.
The charging case is lightweight and compact that can be easily tucked in the smallest of pockets, an important aspect of design for on-the-go users. The magnetic case top cover hinge, however, could have been a bit more sturdy. We are not sure how long this case cover would last even with a little bit of rough usage.
The TWS earbuds design, on the other hand, is quite impressive for the product segment. The buds have a glossy finish at the backside with Wings branding and a matt finish at the front. The buds along with the case come with an ergonomic design and feature quad microphones with ENC support.
Wings Phantom 380 ANC and Sound Quality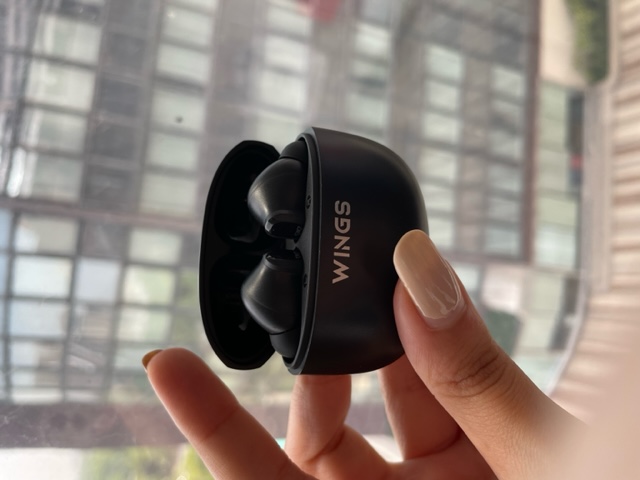 With Phantom 380, Wings Lifestyle has officially managed to overcome all the previous criticism the brand may have received with its previous TWS earbuds. The Phantom 380 come with 13mm drivers and promises premium sound quality.
Wings Phantom 380, available at the launch price of Rs 1,299, is definitely one of the most affordable TWS earbuds available in the market at the moment that offers advanced noise-cancelling features.
The performance of the feature, however, is close to decent than good. You can feel the difference in sound quality once the ANC is turned on and cuts off the outside clutter but still, the 30db ANC doesn't completely help in cancelling the outside noise.
These TWS earbuds also come with Transparency Mode which allows the user to hear the outside noise through a microphone.
As for input mic and calling support, the bullet technology with four microphones provided on the buds helps in reducing ambient noises while making calls.
Wings Phantom 380 – Wings Sync App Support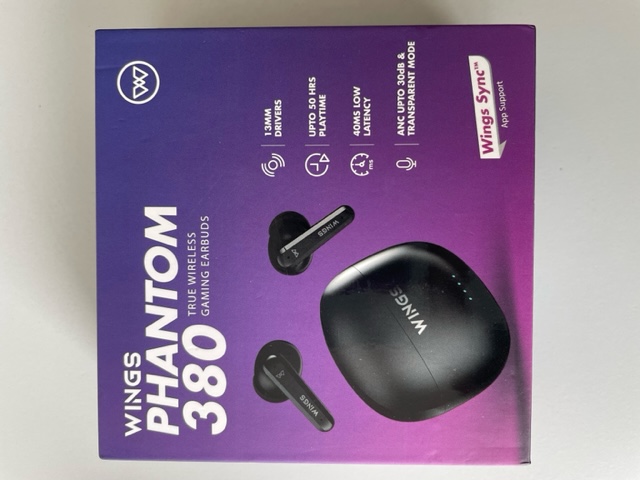 Wings Sync is an IOT-based app which is all set to bring never-before features to the Gaming TWS ecosystem. The Wings Phantom 380, when paired with the Sync App, completely transforms its performance taking the quality and performance of the TWS earbuds only a notch higher.
Some of the commonly used Wings Sync App functions
Locate your earbuds
Customise touch controls
Customise EQ
Toggle ANC Mode
Wings Phantom 380 Battery Life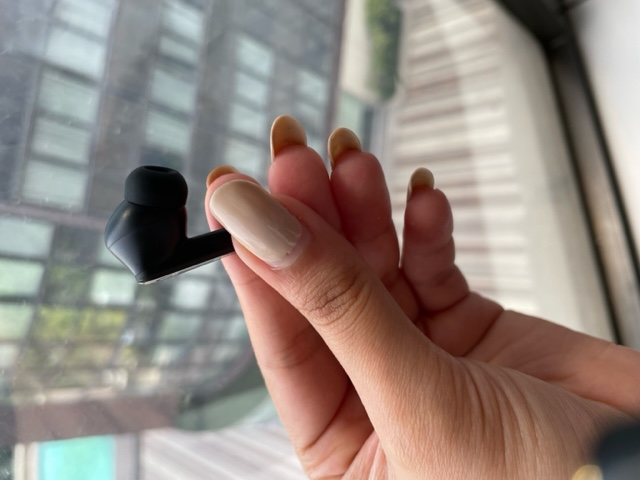 Wings Phantom 380 provides a whopping 50 hours of battery life with ANC turned off and around 35 hours with ANC turned on. As we set out to test this, it turned out that the claim made by Wings is entirely based on ideal user circumstances and no one can get this exact number of playback times in practical use.
Moreover, the only TWS earbuds backup is somewhere around 8-10 hours with ANC turned off and 5-7 hours with ANC turned on. It supports fast charging via a USB-C port.
Wings Phantom 380 Verdict
The Wings Phantom 380 earbuds are for all those users who value style and function in equal measure. Affordably priced, the product USP of these earbuds is the ANC and transparency modes. The impressively long battery life is an added bonus.
Moreover, what really got us excited is the Wings Sync App support. Once you connect the device to the app, it uplifts the whole sound quality and completely changes the perception of the product.
Overall, Wings Phantom 380 is a decent pair of TWS earbuds with its immense playtime, ANC and Transparency mode features, Quad ENG microphone and dedicated gaming mode.
Reasons To Buy Wings Phantom 380
Value for money
Stylish design and function in equal measure
13 mm High Fidelity Composite Driver
ANC and transparency modes
Dedicated gaming mode
Wings Sync App support for customised sound
Wings Phantom 380 – My Mobiles Rating
Design – 3/5
Battery Life – 4/5
Software – 3/5
Comfort – 3.5/5
Sound Quality – 3.5/5
Performance – 3.5/5
FAQs on Wings Phantom 380
Q1. How do I register Wings Phantom 380 on Wings website?
Answer. Register your new Wings Lifestyle product by filling out the form on Wings' official website to be eligible for a warranty claim in case you face any issues in the future. Here you can register your product – https://www.wingslifestyle.in/register-product/
Q2. How can I pair my Wings Phantom 380?
Answer. To pair Wings Phantom 380, refer to the user manual provided with the product inside the retail packaging. Alternatively, you can refer to the details mentioned in the below image for pairing your device.
Q3. How is the Wings brand and is it trustworthy?
Answer. Yes, it is trustworthy. Wings is India's fastest-growing, audio, smartwatches and accessories brand catering to the youth. Wings was recognised as the most Prestigious Rising Brand Of Asia 2021-2022 by BARC Asia in the gaming lifestyle accessories category.  They provide a smooth and unforgettable experience to all our customers. In case of any concerns, questions or issues, feel free to open a ticket and our customer success experts will ensure to address them within 24-48 hours.
Q4. How do I know when my Wings Phantom case is fully charged?
Answer. The case LED indicates the battery level when you remove or place the earbuds inside the case or when the case is charging. The LED blinks green when charging and turns solid green when fully charged.
Q5. What is the Bluetooth version of Wings Phantom?
Answer. It comes in Bluetooth v5.3.
Q6. What are the basic function and touch controls in Wings Phantom 380?
Answer. Refer to the below image for all touch controls and their function –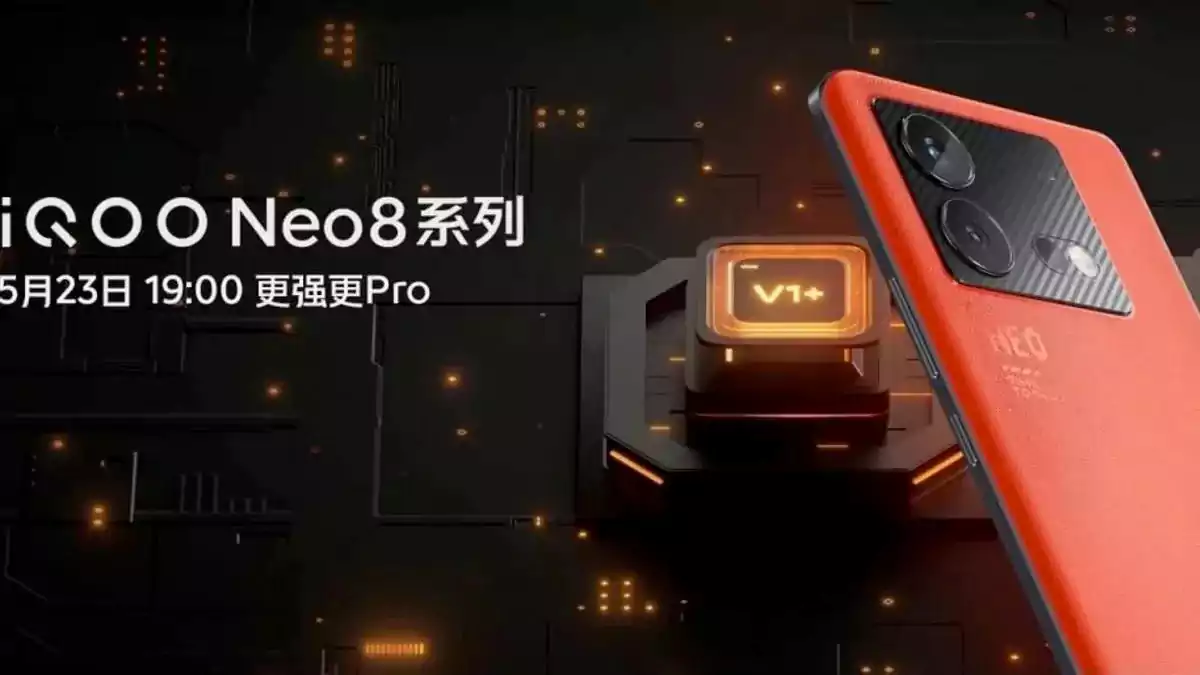 Also Read: Wings launches its first ANC product 'Phantom 380' with 13mm driver, ANC, up to 50h total playback: Check Price, Specifications & Features
Also Read: Wings Phantom 850 Review: Best Gaming TWS under 3000 with Huge Battery Life
Also Read: Wings Phantom 200 TWS Gaming Earbuds Review: Gamer Tool