Wings debuts Phantom 380, its first ANC TWS earbuds, following the release of Phantom 315 earlier this month.
The company claims that this feature-rich product is the best choice for gamers looking to showcase their skills to the world with the tagline "Got Game."
The Phantom 380 earbuds offer an impressive 50 hours of playtime without ANC and 35 hours with it enabled.
They're the perfect choice for anyone looking for a combination of style and substance.
The bullet charge technology is specifically designed for people who are always on the move, while the quad mic enc – featuring four mics – ensures that your voice is heard over any background noise.
The Wings Phantom 380 uses Bluetooth v5.3 with Speedsync, Open and On, Game Mode, and 40ms ultra-low latency audio up to 15m away.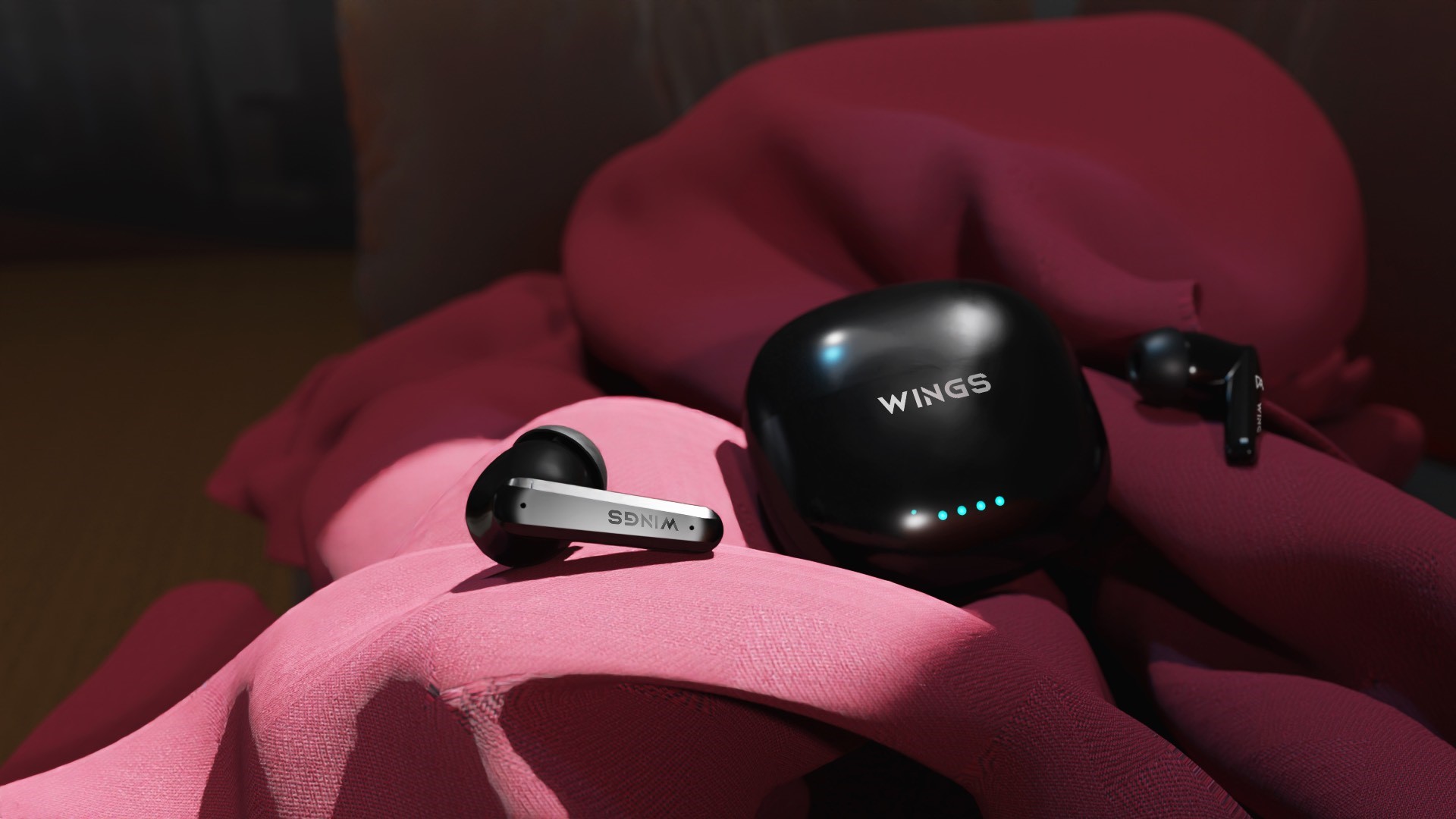 It features 13mm high-fidelity composite drivers with Bold Bass and ENC mics that reduce ambient noise during calls. It's worth noting that this launch marks Wings' expansion into offline channels.
Wings, one of India's fastest-growing consumer retailer electronic direct-to-consumer brands, has launched its first Active Noise Cancellation (ANC) product – Phantom 380.
The product is available at a launch price of INR 1299/- online platforms like Flipkart, Amazon and the Wings website.
This feature-rich product is definitely the best for you to show the world that you've 'Got Game.'.
The Phantom 380 features a playtime of 50 hours without ANC and 35 hours with ANC mode enabled.
These earbuds are perfect for those who want to combine style with substance.
Its bullet charge technology is specially designed for users who are always on the go, and its quad mic enc, featuring four mics, ensures that their voice is heard above the surrounding bustle.
Groove to the rhythm of the latest numbers with these earbuds equipped with 13mm drivers and ensure you're always competitive in-game with its gaming mode boasting of 40ms ultra-low latency.
This product launch marks Wings' expansion into offline channels as well.
Speaking of the launch, Vijay Venkateswaran, Co-Founder, Wings, said, The Phantom 380 earbuds are for people who value style and function in equal measure. The product USP is the ANC and transparency modes which is a first for us. Like our users, we as a brand keep upping our game and this product results from this strive.
Quick specifications: Wings Phantom 380 ANC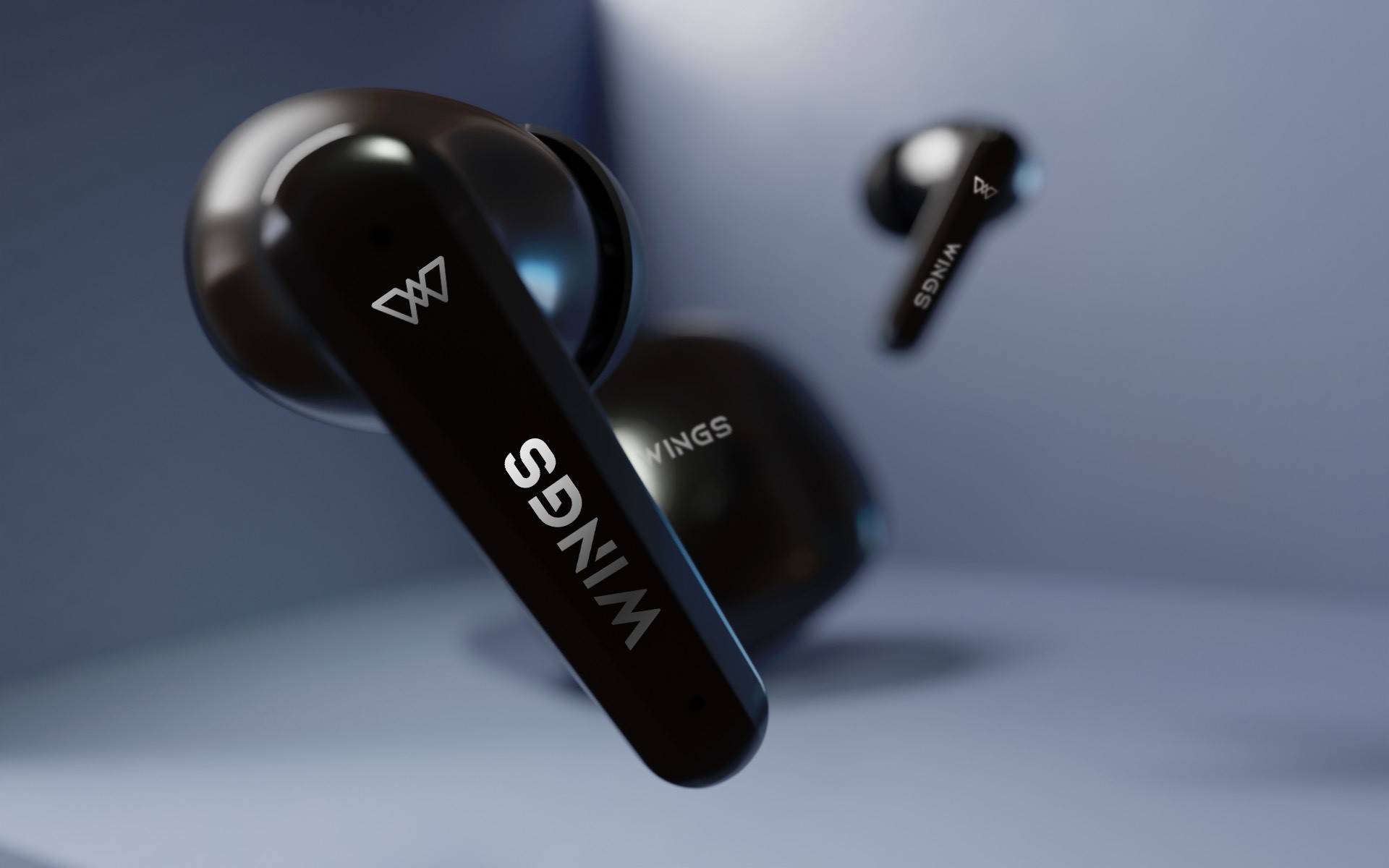 * Ergonomic design
* 13 mm High Fidelity Composite Driver
* ANC up to 30dB with Transparent Mode
* Bold Bass Technology; Open and On
* Dedicated Game mode with 40ms Ultra Low Latency
* Quad ENC Microphone
* Touch Controls, Voice assistant support
* Bluetooth Version: 5.3; 15 m range; SpeedSync
* Battery: Up to 50hrs without ANC and 35hrs with ANC
* Type- C Bullet Fast Charge support
* IPX5 Water and Sweat resistance
* Wings Sync App support
* 1-Year warranty
Pricing and Availability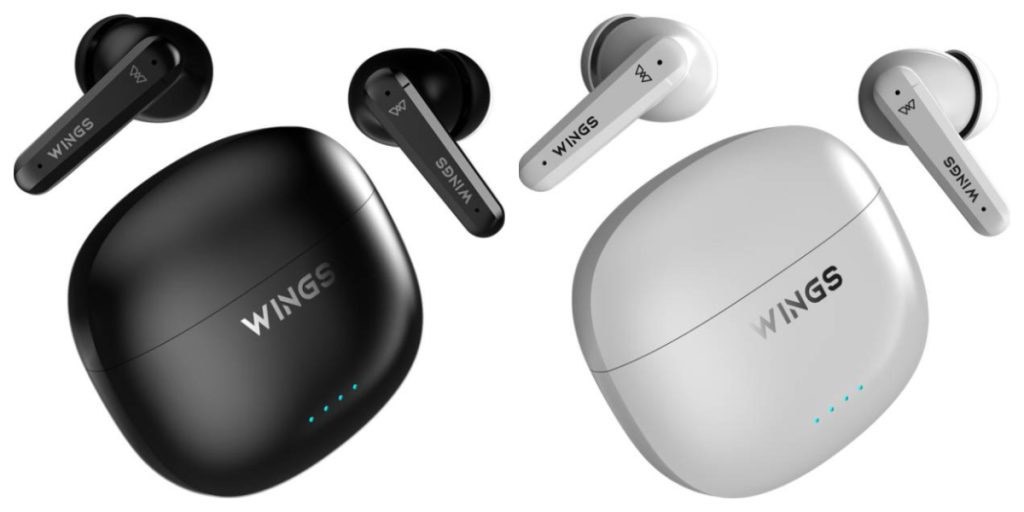 The Wings Phantom 380 is now available for a limited time at a launch price of Rs. 1299. It is Available in two colors – White, and Black colors.
It is available for purchase today on wingslifestyle.in, Amazon.in, and Flipkart.
Wings Phantom 380: Specs and Features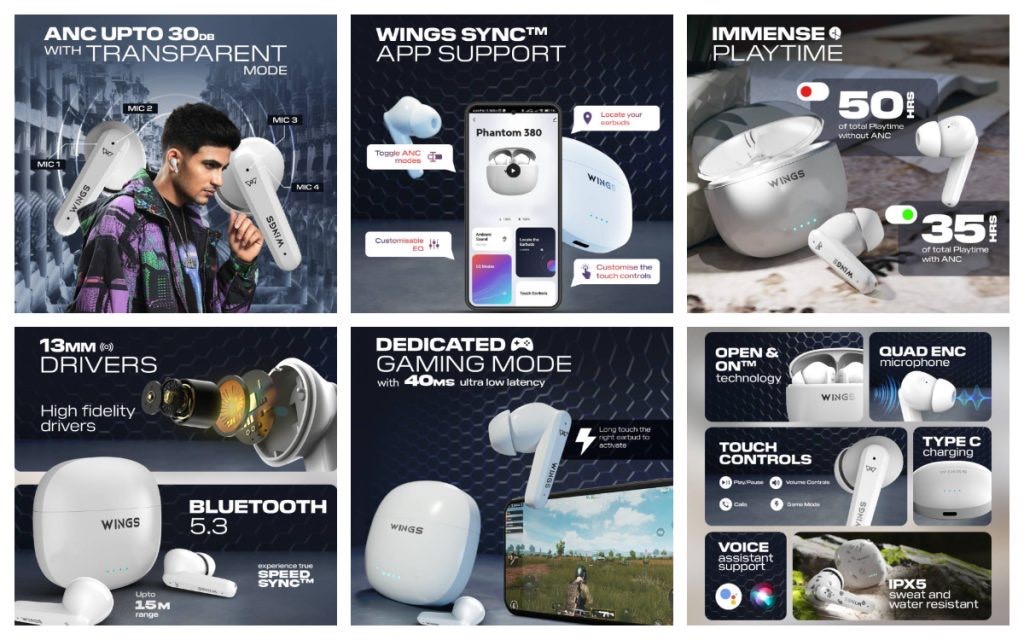 The Phantom 380 supports ANC (up to 30dB) to cancel out the background noises. The Transparency mode, on the other hand, can help you listen to the necessary details while listening to music.
The TWS comes with a four-mic setup and supports ENC for clear calls. It has 13mm high-fidelity drivers. There's a dedicated Game mode to provide 40ms ultra-low latency.
This can be enabled by long-pressing the right earbud.
The Phantom 380 has a total playback time of up to 50 hours. This takes a toll when ANC is enabled to provide a listening time of up to 35 hours.                                  There's support for the company's Bullet Charge technology for faster charging.
There's support for Bluetooth version 5.3, the Open & On technology for faster pairing, and touch controls (to play/pause, enable the Game mode, change volume levels, and take calls).
The Phantom 380 also provides access to Google Assistant or Siri and has an IPX5 rating for water resistance.
Plus, you can change the EQ settings, locate the earbuds (if lost), and do so much more through the Wings Sync app.
Also Read: Wings Phantom 850 Review: Best Gaming TWS under 3000 with Huge Battery Life
Also Read: Wings Phantom 200 TWS Gaming Earbuds Review: Gamer Tool
Also Read: Wings Phantom 550 Gaming Earbuds Review; Leisure Unlimited