Upcoming DC Movies and Shows in 2023 and Beyond: Release Dates & Details
Marvel and DC are among the leading creators of some of the major films in Hollywood.
Both the brands have not just been producing some of the most commercially successful films that offer great theatrical experiences, but have also ventured into television, making shows that follow some of their most beloved characters.
While Marvel has been launching new superhero franchises every year and making the cinematic universe bigger with every new production, DC has been focusing on digging deeper into the back stories of its existing characters.
Batman, Joker, Harley Quinn, and Wonder Woman are some of their most famous characters.
Unlike Marvel, DC's plans don't include synergy across all mediums. Their movies, while containing many of the same characters, don't generally cross over with the CW TV-verse that includes The Flash and Superman & Lois, or DC Universe streaming shows like Titans and Doom Patrol. Even the Robert Pattinson/Matt Reeves Batman is set in a different universe from the other current DC movies.
At the same time, some HBO Max exclusives are direct tie-ins to the DCEU, such as the Matt Reeves-produced Arkham Asylum .
So let's take a look at the road ahead for both the DCEU and the bigger universe of DC movies and shows.
From Shazam! Fury of the Gods to Aquaman 2 and beyond, read on for all of DC's planned movies and shows. Some of these are definitely happening, some are in development, and some have big question marks surrounding them, but all could wind up on the big or small screen sooner or later… (And head here if you want a breakdown of just which DC 2023 movies and TV shows are happening.)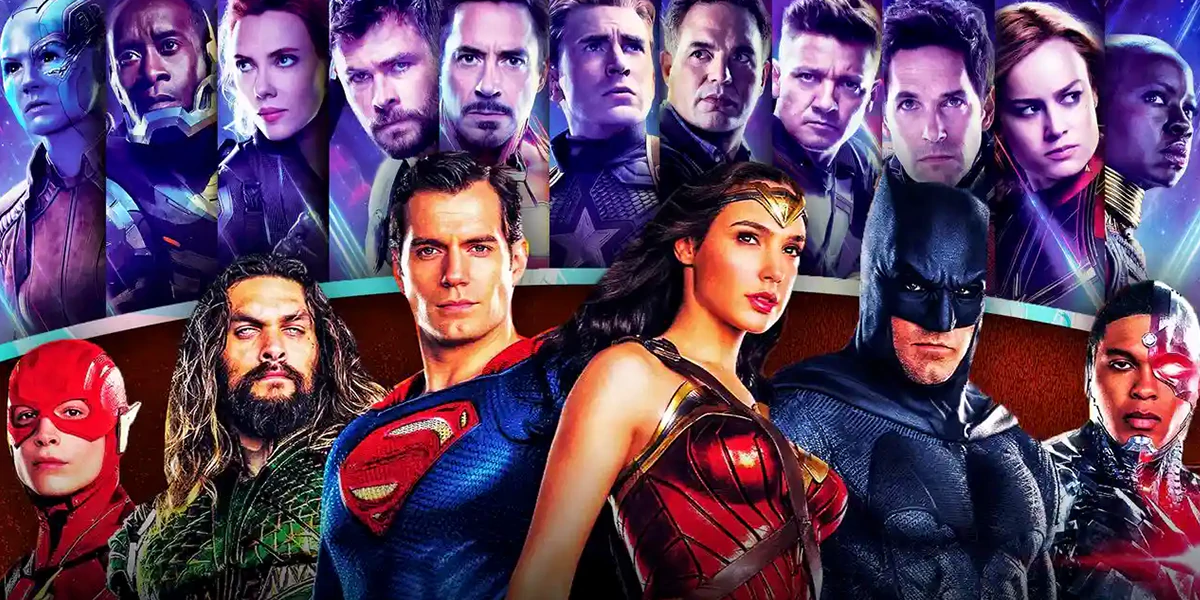 For those keeping track, Here's the full lineup of upcoming DC movies and TV shows
The Arrowverse TV Series (2022- 2023 Seasons)
The Flash Season 9 (Early 2023)
Shazam! Fury of the Gods (March 17,2023)
The Flash Movie (June 23, 2023)
Blue Beetle (August 18, 2023)
Aquaman and the Lost Kingdom
(December 25, 2023)
Peacemaker Season 2 (Likely
2023)
Joker: Folie à Deux (October 4, 2024)
The Batman 2 (In Development)
James Gunn's Superman Movie (In
Development)
Wonder Woman 3 (Canceled)
Man of Steel 2 (Canceled)
Gotham PD/Arkham TV Series (In
Development)
Matt Reeves Projects/Penguin TV
Series In Development
Ta-Nehisi Coates & Michael B.
Jordan's Superman Projects (In
Development)
Green Lantern Corps TV Series (In
Development)
Hourman (In Development)
Static Shock (In Development)
Gotham Knights TV Series (In
Development)
Aqualad Series (In Development)
Dead Boy Detectives (In
Development)
James Gunn Projects/Amanda
Waller Series (In Development)
Constantine 2 (In Development)
The Sandman Season 2 (In
Development)
Supergirl (Status Unknown)
Justice League Dark TV
Series/Movie (Status Unknown)
Zatanna (Status Unknown)
Constantine TV Series (Canceled)
Madame X TV Series (Canceled)
Batgirl (Cancelled)
Crisis on Infinite Earths movie
 (Canceled)
Batman Beyond Cancelled
The past few months have been highly unpredictable for fans of the DC Extended Universe.
Many believed Batgirl's unexpected cancellation would be the most contentious story to affect the franchise in 2022. Still, the fans witnessed the franchise undergo even more profound alteration.
Whatever ambitions Dwayne Johnson had of being a defining voice of the DCEU to build a future was in vain too. By the relative failure of Black Adam at the global box office, Warner Bros Discovery turned the keys to Director James Gunn.
With Wonder Woman 3 being cancelled and Henry Cavill being replaced as Superman, the Suicide Squad filmmaker couldn't do much.
At this point, it's unclear if Gunn is leaning toward a complete reboot or a partial refresh; the success of the future DC films may ultimately decide this.
Currently, fresh instalments in the stand-alone Batman and Joker franchises are also in the works, and four DCEU movies are at its peak to release by the end of the year.
So, here is a list of all the upcoming DC movies release dates and other crucial details.
DC Movies and Shows Coming Out in 2023: Release Dates, Cast, Director, etc.
Movie/Series Name
Star Cast
Direction
Duration/Episodes
Release Date
Shazam! Fury
of the Gods
(Movie)
Zachary Levi, Asher Angel,
Jack Dylan Grazer, Rachel Zegler,
Adam Brody, Ross Butler, Meagan Good,
Djimon Hounsou, Helen Mirren
David F. Sandberg
2h 12m
March 17, 2023
The Flash
(Movie)
Ezra Miller, Ron Livingston,
Michael Keaton, Kiersey Clemons,
Michael Shannon, Antje Traue,
Sasha Calle, Ben Affleck
Andy Muschietti
TBD
June 16, 2023
Blue Beetle
(Movie)
Xolo Maridueña, Bruna Marquezine,
Belissa Escobedo, George Lopez,
Adriana Barraza, Elpidia Carrillo,
Damián Alcázar, Raoul Trujillo,
Susan Sarandon
Angel Manuel Soto
TBD
August 18, 2023
Aquaman
and the Lost Kingdom
(Movie)
Jason Momoa, Amber Heard,
Willem Dafoe, Patrick Wilson,
Dolph Lundgren, Yahya Abdul-Mateen II,
Temuera Morrison, Nicole Kidman
Jamew Wan
TBD
December 25, 2023
The Flash (Season 9)
(Series)
Grant Gustin, Candice Patton,
Danielle Nicolet, Kayla Compton,
Danielle Panabaker,
Brandon McKnight, Jon Cor
TBA
13 Episodes
February 8, 2023
Superman &
Lois (Season 3)
(Series)
Tyler Hoechlin, Erik Valdez,
Inde Navarrette, Elizabeth Tulloch,
Wolé Parks, Dylan Walsh, Alex Garfin,
Emmanuelle Chriqui, Taylor Buck,
and Sofia Hasmik
Tom Cavanagh
15 Episodes
March 14, 2023
Doom Patrol
(Season 4)
(Series)
Diane Guerrero, April Bowlby,
Joivan Wade, Michelle Gomez,
Matt Bomer, Matthew Zuk,
Brendan Fraser,
Riley Shanahan
Chris Manley,
Kristin Windell, and Others
12 Episodes
December, 2022
to January 5, 2023

Harley Quinn:
A Very Problematic
Valentine's Day Special

(Special Edition)
Kaley Cuoco, Tyler James Williams,
Alan Tudyk, Lake Bell,
Natalie Morales, Michael Ironside,
Jim Rash, Chris Diamantopoulos,
Janet Varney, Casey Wilson,
Rachel Dratch, Vanessa Marshall,
Josh Helman, James Wolk,
Matt Oberg, James Adomian,
Leila Birch
TBA
26  Minutes
February, 2023
Expected
to be released
on Valentine's Day
Gotham Knights
(Season 1)
(Series)
Oscar Morgan, Turner Hayes,
Deja Dee, Misha Collins,
Mercedes Blanche, Navia Ziraili Robinson,
Olivia Rose Keegan, Anna Lore, Fallon Smythe,
Rahart Adams, Christina R Gregg, Harrison Stone,
Tyler DiChiara, Lovell Gates,
Jillian Barrie, Kenneth Farmer,
Art Newkirk, Donum Dei,
Jerry Beharry
Eric Dean Seaton
12 Episodes
March 14, 2023
DC Movies Release Dates Coming Out in 2023
Shazam! Fury Of The Gods – March 17, 2023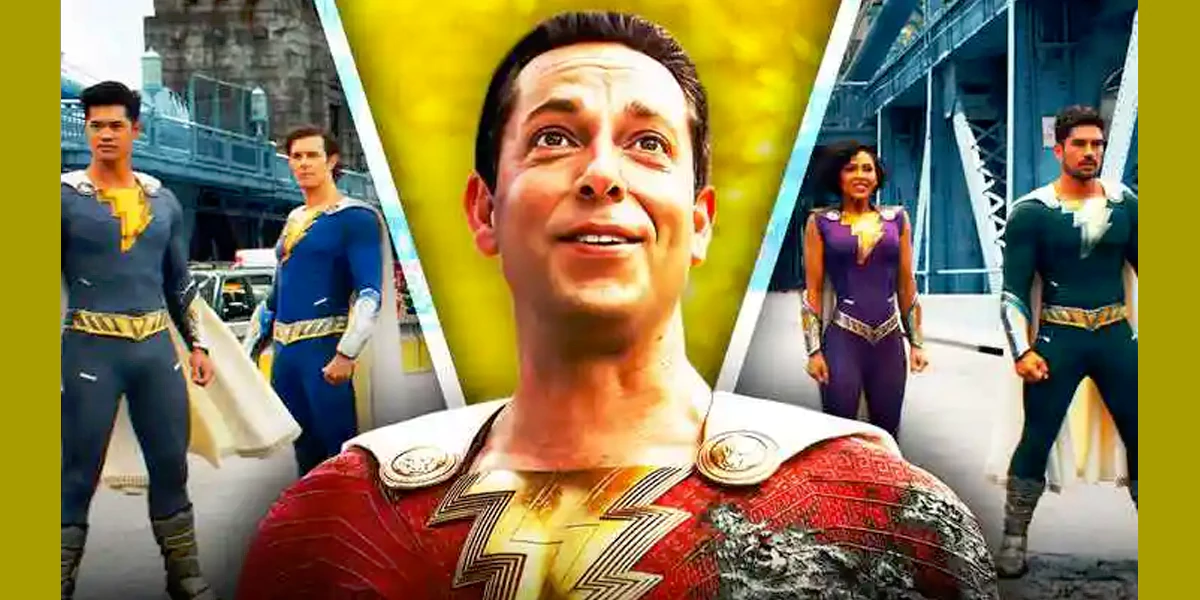 The first on the list of upcoming DC movies is Shazam! 2, which arrives on March 17, 2023, and is subtitled Fury of the Gods. Shazam! was both a critical and commercial hit, and fans clearly want more of Zachary Levi's childish superhero.
David F. Sandberg is back the director's chair, and DC Films has nabbed Helen Mirren and Lucy Lius as villains Hespera and Kalypso. Shazam!
Fury of the Gods was initially pegged to take DC's Holiday season 2022 slot. However, in August WB made another schedule shuffle, and Shazam 2 was pushed back to 2023.
At the time of writing, the Shazam 2 release date is still March 2023.
Shazam! Fury of the Gods releasing close to Black Adam has many wondering if the two will connect prior to a Black Adam 2 or Shazam! 3 (despite there being no plans for either among upcoming DC movies). Outside DCEU-building, many moviegoers are simply excited that one of the freshest, most interesting, and light-hearted superhero franchises offered by DC shows no signs of stopping.
Shazam isn't a character as well known as Superman, for example, but the critical reception to his first big-screen outing might indicate that this will change as time goes on.
The Flash – June 23, 2023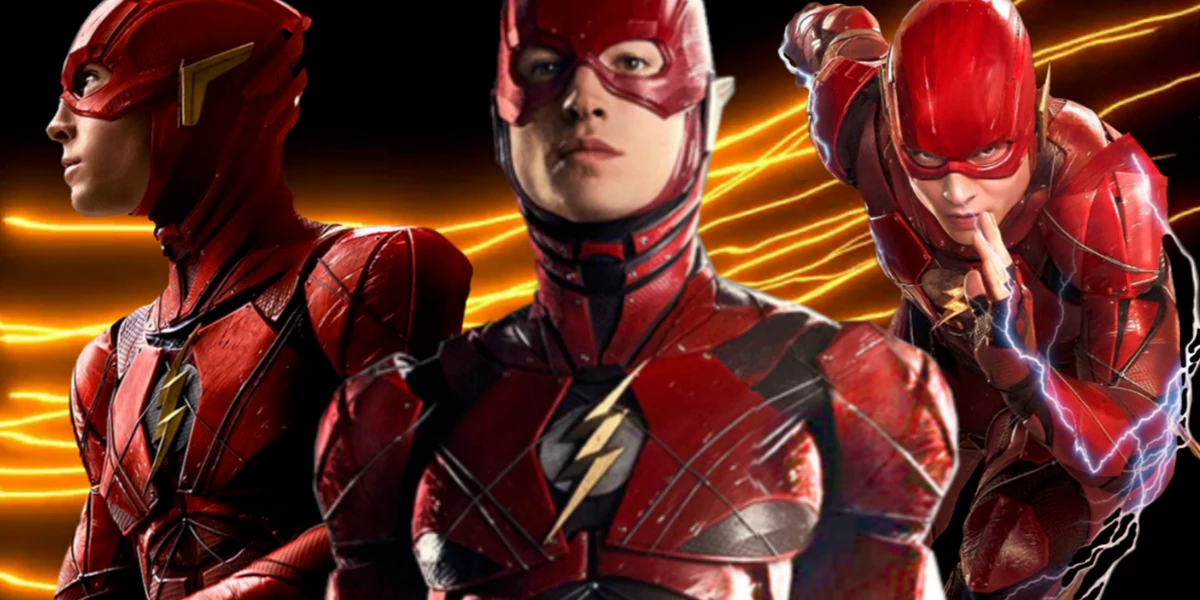 Featuring Ezra Miller's return as the titular hero, The Flash has had the most turbulent production of all the upcoming DC movies, and has gone through directors at a speed even Barry Allen would admire.
Thankfully, with IT's Andres Muschietti at the helm, things are actually moving forward with a June 23, 2023 release date.
The Flash will introduce the multiverse to the DCEU, bringing back both Michael Keaton's Batman from the Tim Burton movies and Ben Affleck's Batman from Zack Snyder's. The Flash will also introduce the DCEU's Supergirl, played by Sasha Calle, with Ron Livingston taking over for Billy Crudup as Barry's father, Henry Allen.
After being cut from Justice League (and then restored by the Snyder Cut), Kiersey Clemons will make her canonical DCEU debut, in a story that takes inspiration from DC's Flashpoint and begins with Barry attempting to undo his mother's death. With so much potential behind the film, The Flash might become the most important film in DC's future. However, many fans are already calling for Ezra Miller's replacement after the star's controversial conduct.
Despite WB and DC's best efforts, both of their two biggest Justice League spin-offs, The Flash and Aquaman, still have far from certain futures.
Blue Beetle – August 18, 2023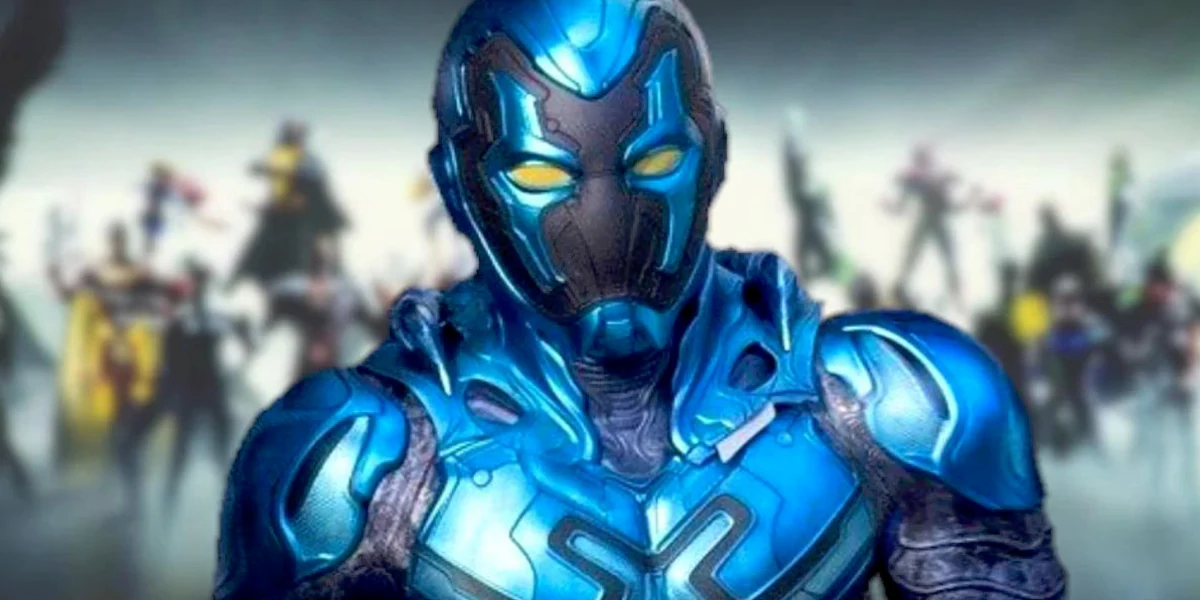 WB has wanted to include Blue Beetle among their upcoming DC movies since late 2018, but only in early 2021 when Angel Manuel Soto was announced as director did production on the Blue Beetle movie begin moving forward.
Blue Beetle is now releasing on August 18, 2023. Soto since confirmed Blue Beetle would be set within the DCEU, and despite initial reports about it being an HBO Max exclusive, Blue Beetle will be buzzing onto the big screen as one of the DC movie's 2023 theatrical releases.
Like 2022's Black Adam, Blue Beetle is one of several new DC movies to focus on a character those unfamiliar with DC Comics might not recognize.
Cobra Kai's Xolo Maridueña has been cast as the Blue Beetle himself (known to his friends as Jaime Reyes), and filming was announced as wrapped in mid-2022. One of Blue Beetle's villains will possibly be Carapax the Indestructible man, as Sicario's Raoul Trujillo has been cast in the role. Bruna Marquezine will play Jaime's love interest Penny, and Susan Sarandon is lending her talents to this 2023 DC movie as Victoria Kord – the main villain of the Blue Beetle movie.
Aquaman & The Lost Kingdom – December 25, 2023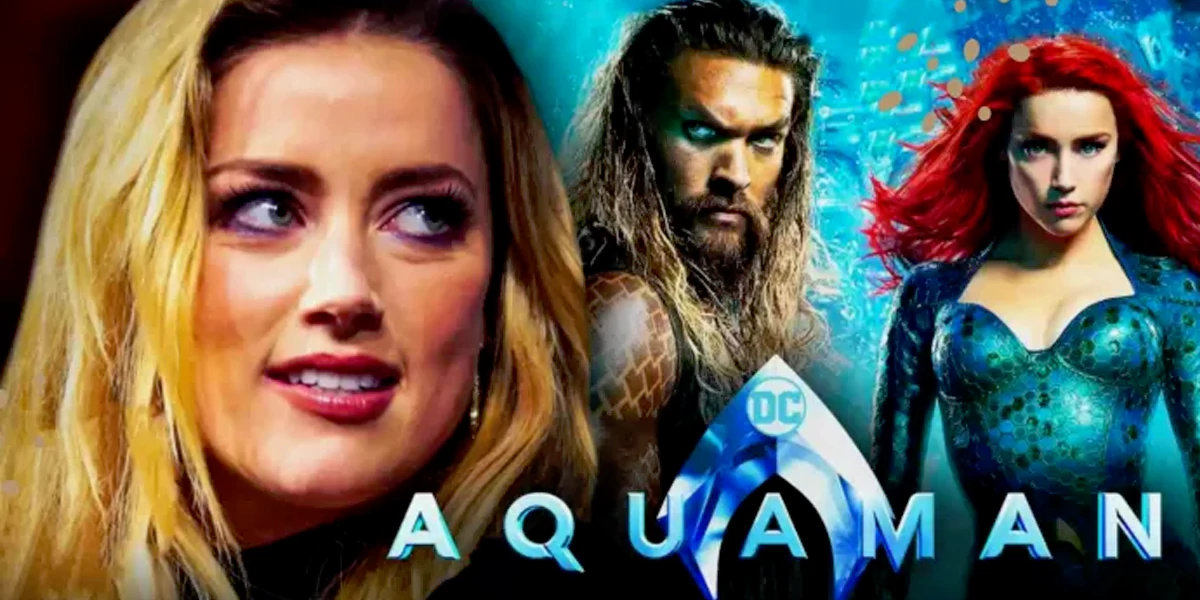 One of the most anticipated upcoming DC movies, Aquaman & The Lost Kingdom, comes on the heels of James Wan's Aquaman earning more than $1.14 billion at the worldwide box office, and the confirmed Aquaman 2 release date is December 25, 2023 Wan returns as director, and Jason Momoa is reprising his role of Arthur Curry aka Aquaman. Aquaman's Mera (Amber Heard), Orm (Patrick Wilson), Atlanna (Nicole Kidman), and Black Manta (Yahya Abdul-Mateen II) all returning as well, and the sequel's title is speculated as referring to the underwater city Necrus.
After a few delays due to wider DCEU reshuffles, the release date for Aquaman & The Lost Kingdom was set for March 2023. However, Aquaman 2 was once more delayed and given its current 25th December 2023 release date.
This was reportedly so that the VFX team could ensure post-production is as solid as possible. It's possible the aquatic Avatar:
The Way of Water from Disney also made WB want to reschedule Aquaman & The Lost Kingdom to avoid comparisons.
Many fans weren't happy about this decision, though not only is this the latest delay of many, but this time, Aquaman 2's issues also caused delays to Shazam 2, which took Aquaman 2's previous March slot in the DC movies 2023 schedule.
Joker: Folie à Deux – October 4, 2024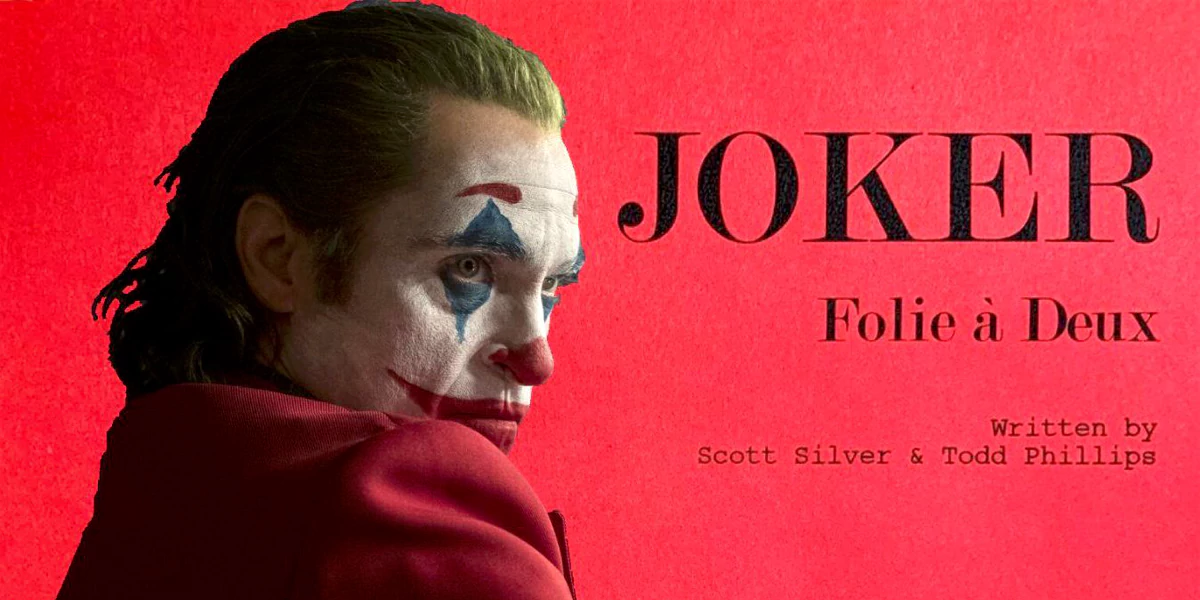 Thankfully, the continual reshuffling of the upcoming DC movies slate hasn't disrupted Joker: Folie à Deux The standalone Joker bucked the trend for recent DC movies in that it was both critically acclaimed and kept fans of the Clown Prince Of Crime happy.
Alongside The Suicide Squad, it is perhaps the highlight of DC's output in the last few years. Joker: Folie à Deux is confirmed to have an October 4, 2024 release date, and since it's not part of the DCEU, fans can be much more confident that it'll actually materialize as promised.
Joaquin Phoenix is back as Arthur Fleck given Joker's box office success, as the studio optioned a sequel even though Joker wasn't made with one in mind.
Todd Phillips is also back in the director's chair. Joker 2 will costar Lady Gaga confirmed as a new spin on Harley Quinn, and it will apparently also be a musical, somewhat fittingly given the pop powerhouse's presence.
Folie à deux is a psychological term, defined as a delusion shared by two people in close connection. Other confirmed cast members include Catherine Keener, Brendan Gleeson, and a returning Zazie Beetz.
Black Canary – TBA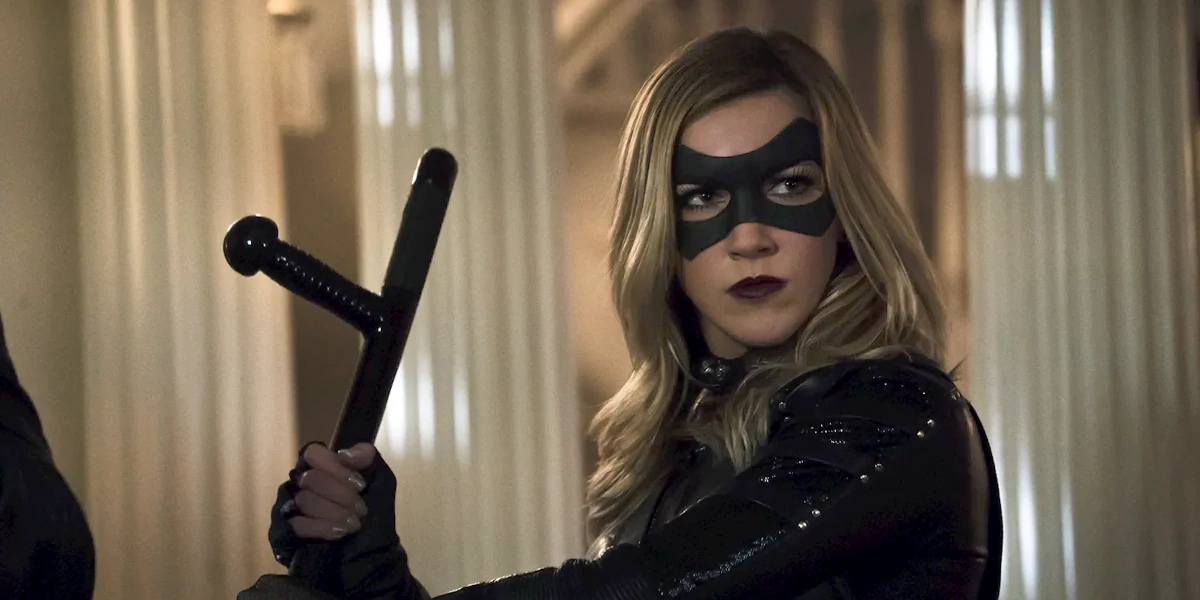 Onto the less-certain new DC movies, a Black Canary solo movie has been on the cards for a while. 2020's Birds of Prey was a critical hit but a box office flop, leaving DC Movies debating if a sequel would prove worthwhile. The DC rumor mill suggested Smollet's Black Canary would appear once again in Batgirl before her solo movies arrived, but since WB unceremoniously pulled the plug on Batgirl, fans will never know.
In August 2021, a Black Canary spinoff movie was finally announced, with Jurnee Smollett reprising her role as Dinah Lance/Black Canary.
Initially pegged to release as an HBO Max original, Misha Green is screenwriting, but there's no news on a director, release date, or supporting cast yet.
Black Canary is thought to be arriving sometime in 2023-2024. Whether it will remains to be seen.
If the Black Canary movie will go straight to streaming is unknown too, since WarnerMedia has  indicated they want to move away from this direction and focus on theatrical releases for upcoming DC movies.
Static Shock – TBA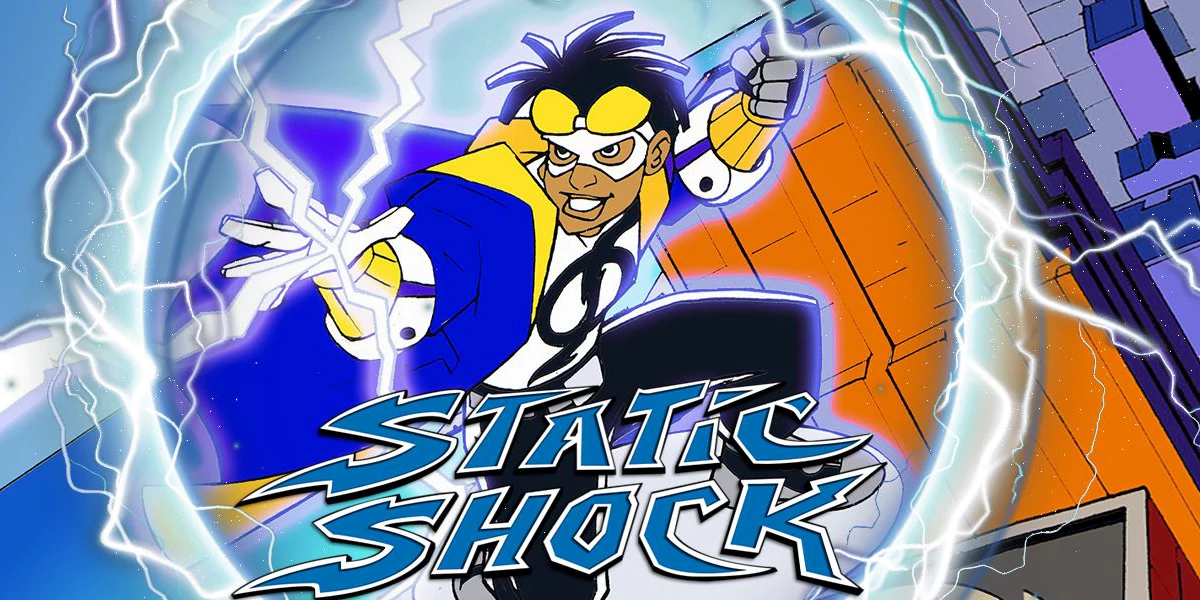 Originally announced at DC FanDome 2020, Michael B. Jordan is attached (in a producing role) to a Static Shock movie. Assumed to be an HBO Max project at this early stage (although, again, the state of HBO Max projects is now unknown), Jordan described his venture as "a new universe centered around black superheroes," suggesting Static Shock would not be included in DCEU canon but instead trigger a whole new superhero streaming franchise, possibly based on the Milestone Comics characters.
Randy McKinnon is writing the script, but little else is known about the big-screen debut of Virgil Hawkins, a.k.a the titular Static Shock.
The Batman 2 – TBA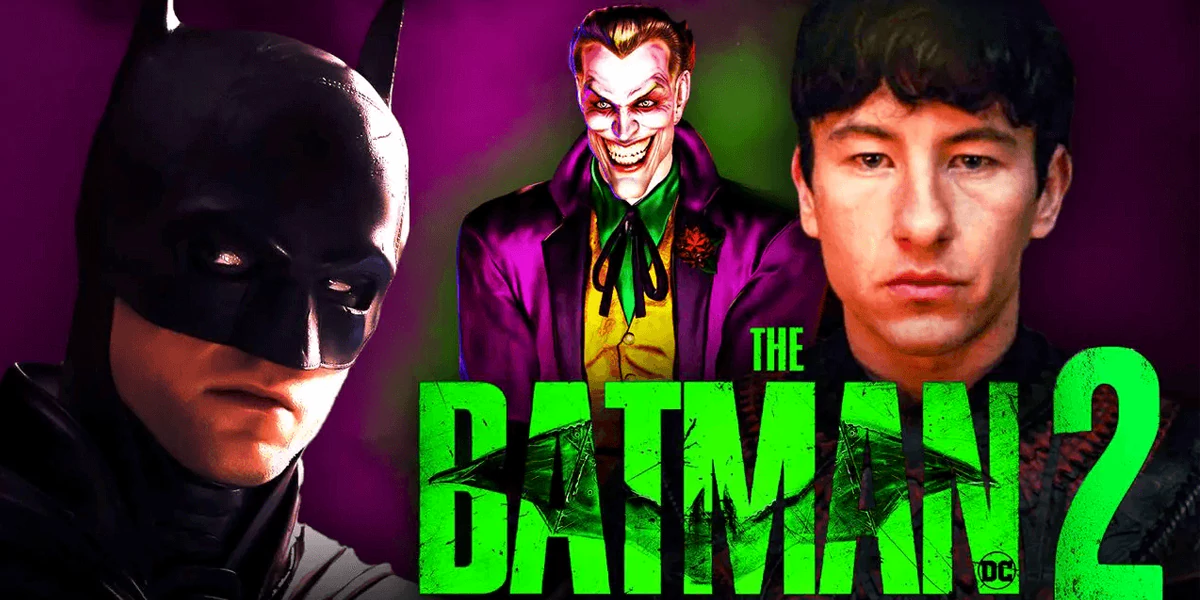 While there's been no detail beyond the fact that The Batman 2 is officially on the upcoming DC movies slate, Matt Reeves' The Batman is getting a sequel (as well as a few spin-off series like Penguin and Arkham Asylum).
It's likely that Robert Pattinson will once again play Bruce Wayne, and the last movie ended with several options for a The Batman 2 story. Current speculation is that Reeves has set up an adaptation of the popular No Man's Land story, where Gotham becomes a battleground cut off from the mainland U.S. after a horrific earthquake.
As with all upcoming Batman movies, the speculation is as much on the villain as it is the Caped Crusader, and many are hopeful The Batman 2 will show more of the Barry Keoghan Joker briefly introduced at the end of The Batman. There's no release date for The Batman 2 yet, but it's widely believed to be expected around 2025 at the earliest.
This tracks, since new DC movies in 2024 like Joker: Folie à Deux are already being promoted, but there's been no marketing for The Batman sequel beyond the news it hasn't been canceled.
James Gunn's Superman Movie (In Development)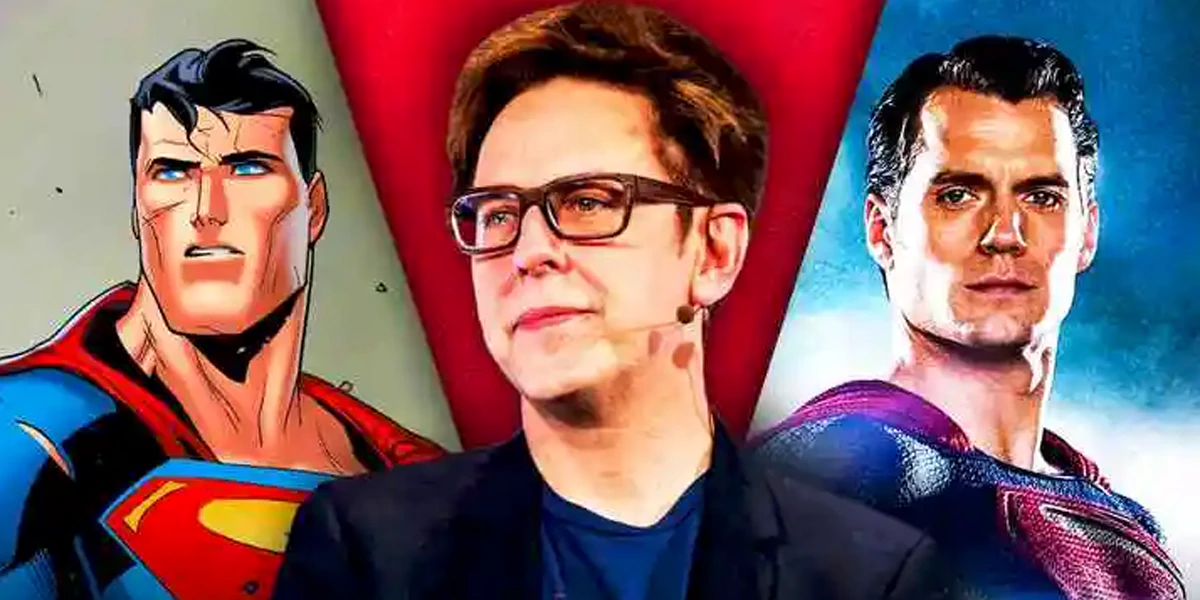 We can all stop holding our breath for Man of Steel 2. Rather than pursue a sequel to 2013's Man of Steel, DC is pushing ahead with a new take on the character.
James Gunn is currently writing a Superman movie featuring a younger Clark Kent early in his reporting career (though it won't be an origin story). Gunn may or may not wind up directing the film, but it is shaping up to be one of the first and most important entries in the revamped DCU line.
Gotham PD/Arkham TV Series (In Development)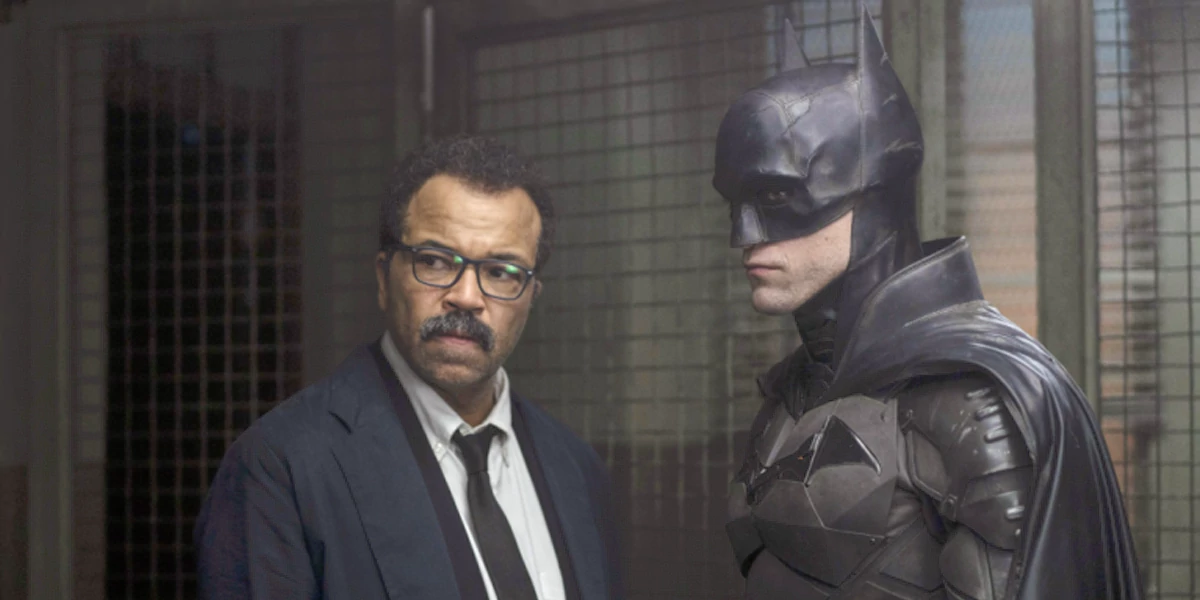 Before The Batman was released, reports indicated that HBO Max would play host to Gotham PD, a police procedural spin-off to be produced by the film's director Matt Reeves.
Reports were that the series would be set in the first year of Batman's costumed career (setting it one year before the movie) and delve deeper into the corruption and conspiracies plaguing the city.
Eventually, Reeves said that the series had pivoted towards a focus on Arkham Asylum. But as of October, 2022, reports indicated that the Gotham PD series and the Arkham series were both separate projects that are in the works.
Antonio Campos (The Staircase) will serve as showrunner and executive producer on the Arkham show.
Constantine 2 (In Development)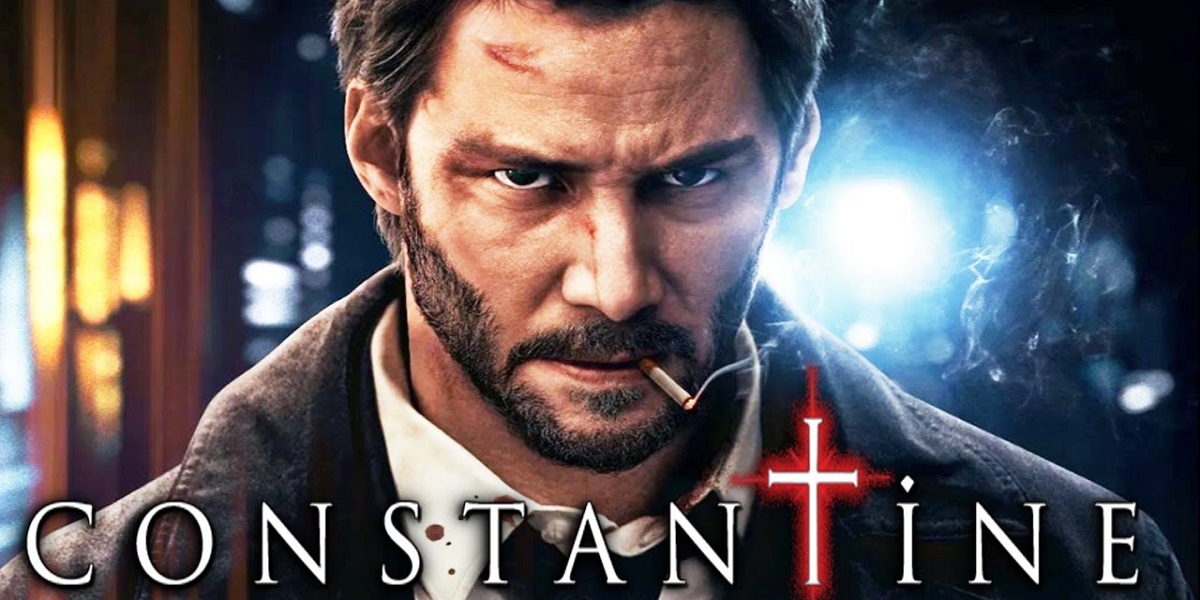 Not only is Michael Keaton poised to return to Gotham City in The Flash, but Keanu Reeves is also set to reprise his iconic DC role. Warner Bros.
Is belatedly crafting a sequel to 2005's Constantine, with Reeves set to star and Francis Lawrence returning as director.
The screenplay is being written by Akiva Goldsman, and Goldsman is also producing the film alongside Bad Robot's J.J. Abrams and Hannah Minghella. Unfortunately, Warner Bros. has reportedly axed the Constantine reboot series as a result.
James Gunn Projects/Amanda Waller Series (In Development)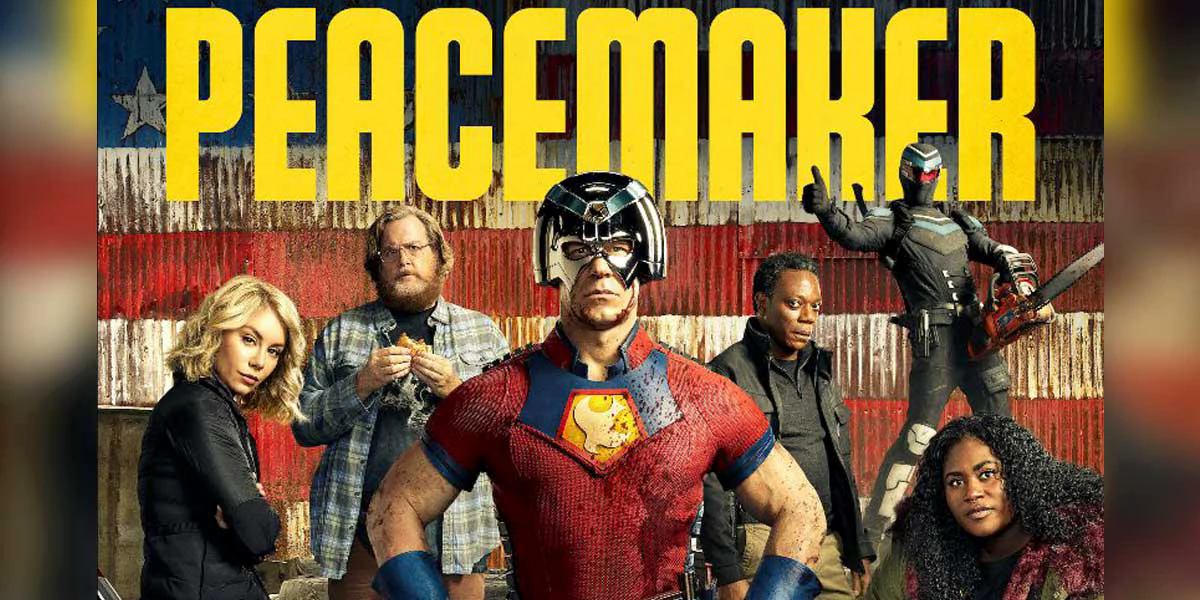 James Gunn's Peacemaker series has been a big hit for HBO Max, and multiple follow-ups are in the works.
In addition to Peacemaker: Season 2, the series will see at least one spinoff focused on Viola Davis' Amanda Waller.
Gunn has also teased he may have even more DC series in the works. Viola Davis will return as Amanda Waller for that series, building on the fallout of Waller's appearance in the Season 1 finale.
Watchmen's Christal Henry is attached to write and executive produce the series, and James Gunn will also executive produce.
The Hollywood Reporter also had the news in October, 2022, that Gunn "is angling for his own new DC project (or two)" and that he and producer Peter Safran (Shazam!, Aquaman) are in talks with Warners "for a mystery movie, possibly more."
Matt Reeves Projects/Penguin TV Series (In Development)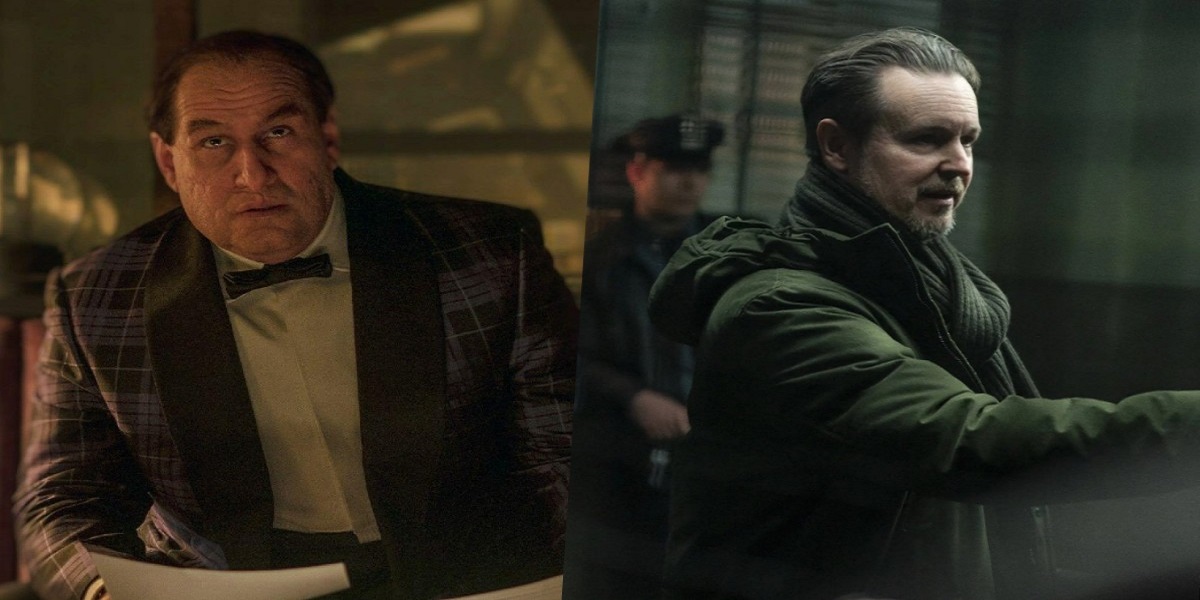 HBO Max is also developing a The Batman spin-off series starring Colin Farrell as the Penguin.
The series has been compared to the Al Pacino-starring movie Scarface. Filming is expected to begin in February 2023, despite the recent turmoil at DC. The Batman director Matt Reeves is also planning on other movies and shows based on Batman's rogues gallery, including – – according to THR — "characters ranging from the Scarecrow to Clayface to Professor Pyg" and more.
These projects are said to be in the very early stages, however.
Wonder Woman 3 (Canceled)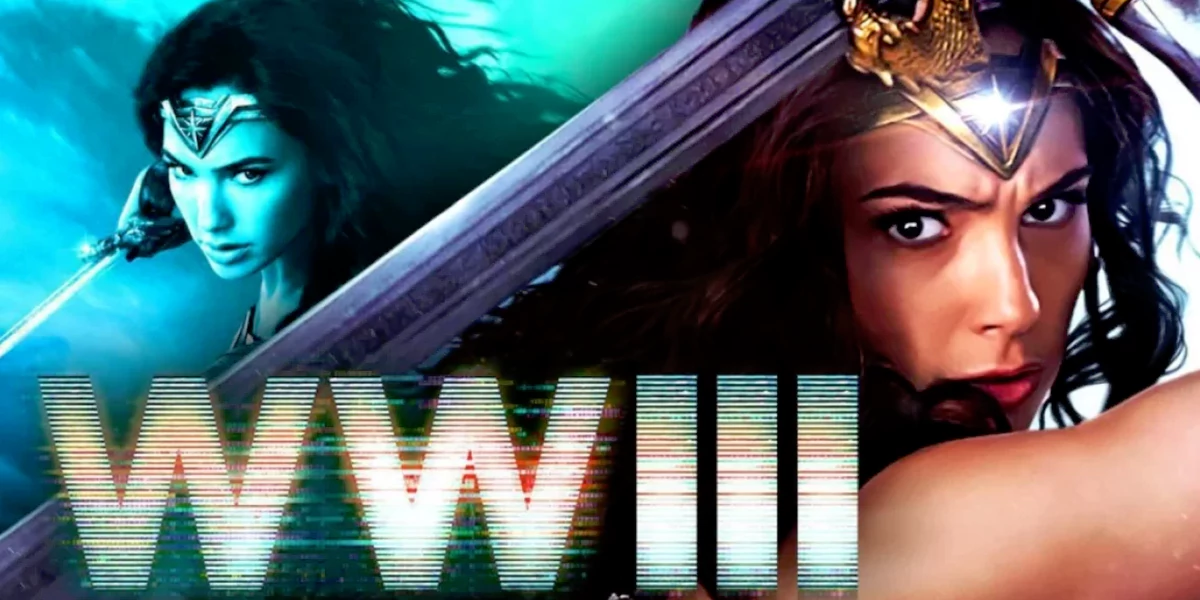 After the long-delayed Wonder Woman 1984 finally hit theaters and HBO Max, Warner Bros wasted little time before confirming a sequel.
Both director Patty Jenkins and star Gal Gadot were slated to return, and Jenkins previously indicated Wonder Woman 3 will be set in the present rather than being a period piece like its predecessors.
However, Wonder Woman 3 has proven to be another casualty of DC's recent restructuring. Jenkins confirmed that she and DC didn't see eye to eye on the sequel's direction and she's no longer attached. Wonder Woman 3 as it exists currently is dead, but it remains to be seen if Gadot will continue to play the character in other projects.
Man of Steel 2 (Canceled)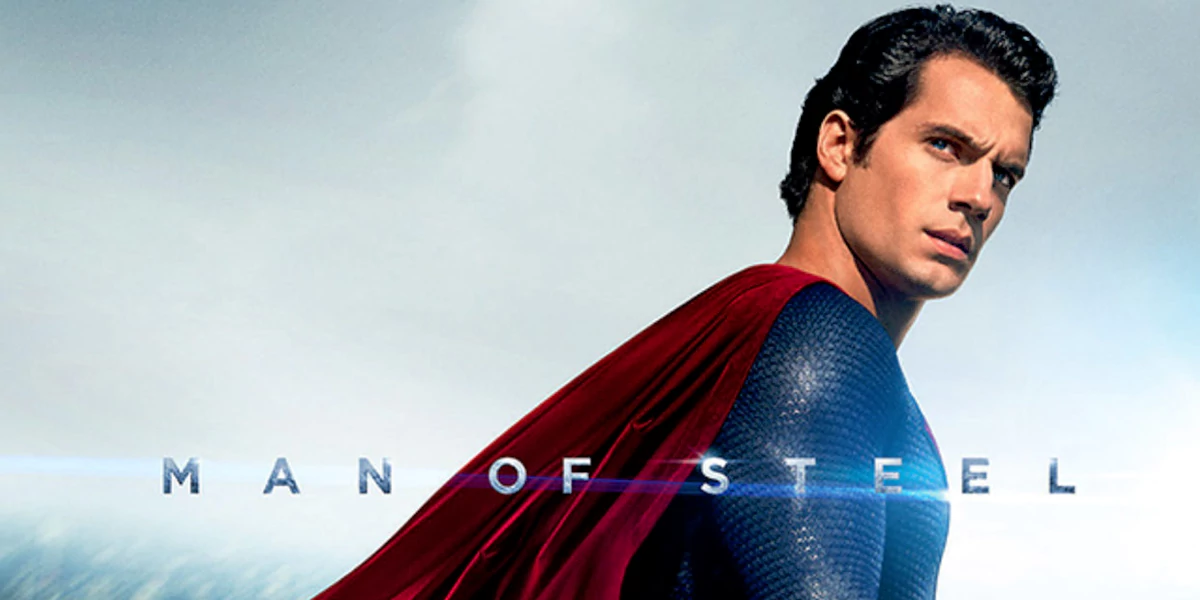 The possible return of Henry Cavill's Superman to the DCEU in Black Adam (just ask The Rock, who spoiled the reveal before the movie even came out), seemed to suggest Cavill is being positioned as a key part of the DC movie universe going forward.
But that return will be disappointingly short-lived. Alongside the news of Wonder Woman 3's cancellation, The Hollywood Reporter wrote that Man of Steel 2 is also likely on the chopping block.
According to THR's Heat Vision blog, Peaky Blinders' Steven Knight wrote a treatment that wasn't well-received by Warners, and it appears the studio has opted to shelve the project entirely rather than try to rework it. Cavill has since confirmed he'll no longer be playing Superman.
Movie/Series Name
Star Cast
Direction
Duration/Episodes
Release Date
Legion of Super-Heroes
Jensen Ackles, Harry Shum Jr.,
Meg Donnelly, Yuri Lowenthal,
Victoria Grace, Ben Diskin,
Zeno Robinson, Cynthia Hamidi
Jeff Wamester
1h 23m
February 7, 2023
Batman:
The Doom That Came
to Gotham
Tati Gabrielle, Christopher Gorham,
John DiMaggio, Patrick Fabian,
Brian George, Jason Marsden
Christopher Berkeley
1h 30m
March 28, 2023

Justice League x RWBY:
Superheroes and Huntsmen
Part One
Kerry Shawcross, Meghan Fitzmartin,
Ozioma Akagha, Jen Brown,
Tiana Camacho
Kerry Shawcross
TBD
2023
Justice League: Warworld
Darren Criss, Ike Amadi,
Matt Bomer, Jensen Ackles,
Aldis Hodge, Troy Baker,
Jamie Gray Hyder, Keesha Sharp
TBD
TBD
Expected to be
released
in the Summer 2023
What The New DCU Plans Mean For Upcoming DC Movies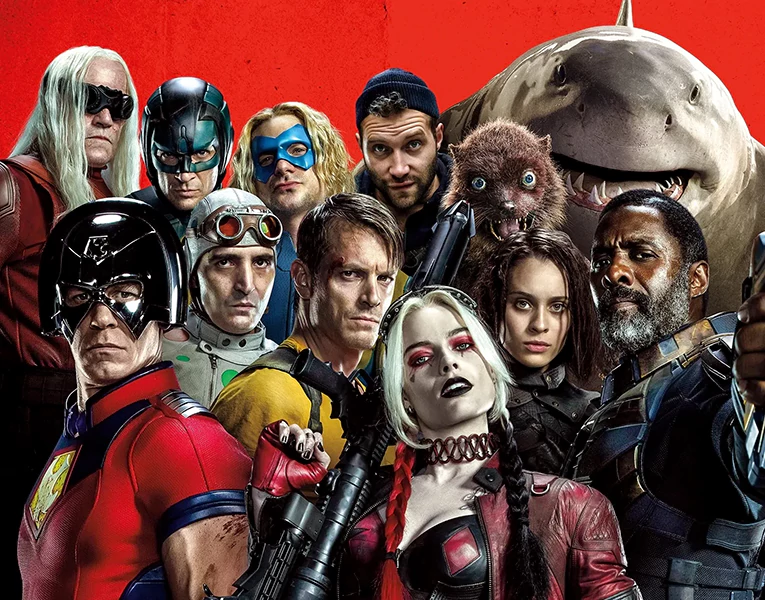 In December 2022 the news broke (via The Hollywood Reporter) that James Gunn and Peter Safran's plans for the new DCU/DCEU meant bigger changes to the upcoming DC movies lineup than anyone anticipated.
Patty Jenkin's Wonder Woman 3, starring Gal Gadot, appears to have been put on hold indefinitely.
Since the Wonder Woman franchise was considered one of the safest IP in the DC Comics movies stable, this news came as a huge shock.
As did the indication that a sequel to Black Adam was also far from certain – despite Dwayne Johnson lauding the profitability of the movie and rumors of a Hawkman spinoff circulating just days earlier.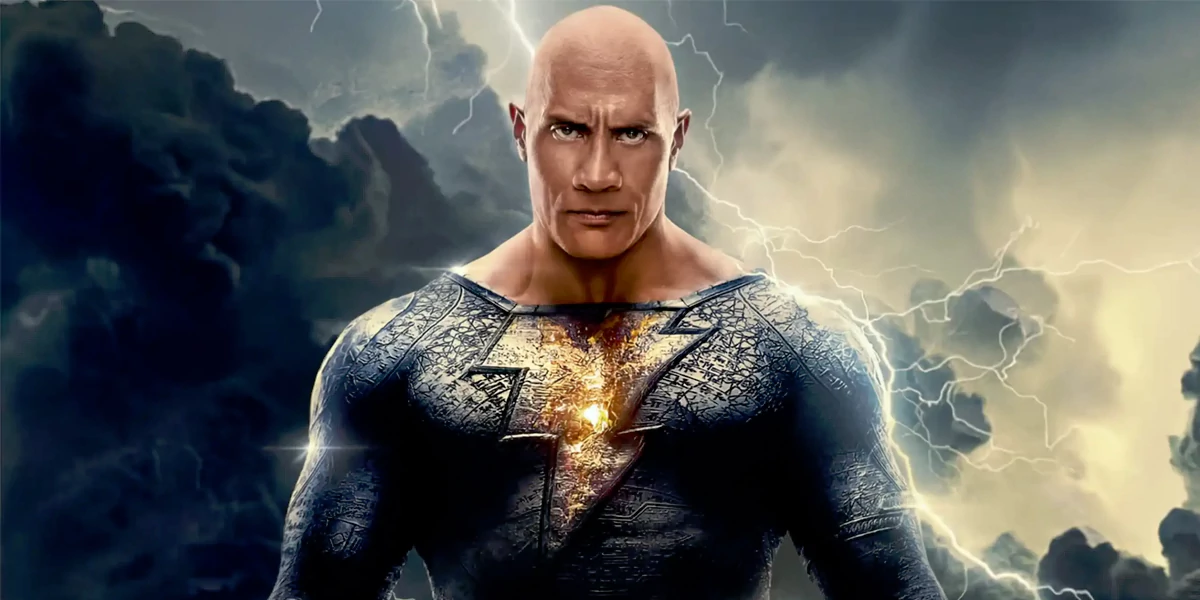 Black Adam was also notable because it reintroduced Henry Cavill as Superman to the DCEU.
This led to speculation about Man of Steel 2, or a sequel to Justice League, but neither is as close to materializing as the Black Adam post-credits scene caused fans to hope.
With Gunn and Safran branching out in a fresh direction for new and upcoming DC movies, it's possible the old DCEU will be all but left behind – including the Justice League. There's even talk of recasting some of the core members, with Jason Momoa is reportedly eyeing up the role of Lobo instead of Arthur Curry.
Whatever lies in store beyond the DC movies 2023 schedule, it will almost certainly be vastly different from what came before.
Other Potential Upcoming DC Movies: DC Movies In Development
At the Warner Bros. and Discovery merger in 2022, David Zaslav announced a 10-year plan for DC. He said, "Our ambition is to bring Warners back and to produce great high-quality films, and as we look at the opportunities that we have broadly, DC is one of the tops of the list for us."
He also mentioned, "You look at Batman, Superman, Wonder Woman, Aquaman — these are brands that are known everywhere in the world. The ability to drive those worldwide with great stories is a big opportunity for us. We have done a reset. We've restructured the business. We're going to focus."
So here are the unreleased and unscheduled DC Extended Universe projects that might give you the most beautiful and entertaining stories of all time.
Untitled Superman film
Untitled The Flash sequel
The Amazons
Black Canary
Booster Gold
Deadshot
Gotham City Sirens
Green Lantern Corps
Untitled James Gunn film
Untitled Justice League sequel
Lobo
The Metal Men
Nightwing
Plastic Man
Static Shock
Zatanna
Every Other DC Movie In Development
In addition to all the movies on WB's official upcoming DC movies slate, there are several more in various stages of development, some of which are connected to the DCEU/DCU. and some that aren't.
Potential DC projects come and go, with some canceled almost immediately following announcement, and others being pulled only a few months prior to their supposed release (like Batgirl). With DC movies, it's best not to presume they're happening until there are trailers circulating, it seems.
To know every nook and cranny of the upcoming DC movies in 2023, don't forget to subscribe us.
Faq's on Upcoming Dc Movies
1)Who is next Superman?
Ans)David Corenswet
Many fans were keen on the twenty-nine-year-old actor playing Superman's son, Jon Kent. But with Cavill no longer playing Clark Kent, Corenswet could swoop in as the new Superman. Corenswet is best known for his performances in Pearl (2022), We Own This City (2022), and The Politician (2019).
2)Who is DC New Joker?
Ans)Jared Leto
The Joker is a fictional character in the DC Extended Universe (DCEU) multimedia franchise, primarily portrayed by Jared Leto.
3)will be the next Batman?
Ans)Robert Pattinson
It's official: one of the best Batmen ever, Robert Pattinson, is coming back to once again don the cape and cowl in The Batman 2.
4)What DC movies are coming out in 2023?
Ans)New DC Movies Coming to Theatres in 2023 and Beyond
-Shazam! Fury of the Gods. …
-The Flash. …
-Blue Beetle. …
-Aquaman and the Lost Kingdom. …
-Joker: Folie à Deux. …
-The Batman 2. …
5)What are DC animated Movies?
Ans)The DC Universe Animated Original Movies (DUAOM; also known as DC Universe Original Movies or DC Universe Movies or DC Animated Movies) are a series of American direct-to-video superhero animated films based on the DC Comics characters and stories.
From 2007 to 2022, films were produced primarily by Warner Bros. Animation, but will fall under DC Studios Animation.
Many films are usually stand-alone projects that are either adaptations of popular works or original stories. From 2013 to 2020, the DC Animated Movie Universe was a subset of this series featuring several movies that took place in a shared universe, influenced predominantly by The New 52. They are usually made for an older audience compared to that of the DC animated universe and other projects, and also featuring DCAU alumni such as Bruce Timm, who mainly served as executive producer or as producer until Batman: The Dark Knight Returns, before returning for Justice League: Gods and Monsters.
6)What are top 5 animations?
Ans)Top 10 Animated Movies of All Time-
Shrek (2001) …
the Toy Story series (1995-2019) …
Fantasia (1940) …
Finding Nemo (2003) …
Bambi (1942) …
Beauty and the Beast (1991)
7)Which is the best cartoon in India?
Ans)5 Most Popular Cartoons in India
1- Tom and Jerry.
2- Doraemon.
3- Shin Chan.
4- Mr Bean.
5- Pokemon.
8)Is DC popular than Marvel?
Ans )For the worldwide box office grosses, Marvel has more spread and higher center than DC. Marvel's center is at 330.58k, while DC's center is at 182.26k. DC's IQR is 307.15k and Marvel's is 513.6k.
9)Who wins Thor vs Superman?
Ans)Despite all evidence to the contrary, Superman soundly defeated Thor when the two heroes actually fought. Their most meaningful interaction came when the Marvel and DC Universes collided in Kurt Busiek and George Perez's JLA/Avengers in 2003.
10)How can I watch DC Animated Universe shows?
Ans)Most of the shows and films are available to stream on HBO Max, but take a look at the below comprehensive guide to the DC Animated Universe and how to watch them both by release date and chronologically.14-Nov-2022
Read More: Upcoming Marvel Movies in 2023: Release Dates, Star Cast, Story Line for Phase 5 & Phase 6
Read More: January 2023 Movie Calendar: Netflix, Disney Hotstar, Prime Video Must-Watch Movies
Read More: Netflix's latest Top 10 Movies in trending in India