Glass Onion, the effervescent sequel to Knives Out that recently premiered at the Toronto International Film Festival, is probably more horrible—or, at the very least, awful in broader and more noticeable ways.
While Rian Johnson's first whodunit focused on the stunted family of a famous novelist, individuals who at least pretended to be respectable, his latest one focuses on a gang of "disruptors" who are prominent enough to perform their respective grifts openly. Claire Debella (Kathryn Hahn) is Connecticut's governor and an aspiring senator who talks tough on CNN while secretly permitting experimental technology in exchange for donation money.
Lionel Toussaint (Leslie Odom Jr.) is the head scientist at Alpha, the corporation responsible for the untested technology, and has hurried timetables and ignored safety measures at his boss's request.
Also Read: Netflix Brings in New Shows and Movies for December 26 Week
Birdie Jay (Kate Hudson) is a television celebrity turned sweatband brand owner who is prone to viral scandals to the point where her secretary, Peg (Jessica Henwick), keeps her phone. Duke Cody (Dave Bautista) is a social media star who has turned alt-right, using his pistol and his much younger lover, Whiskey (Madelyn Cline), as props.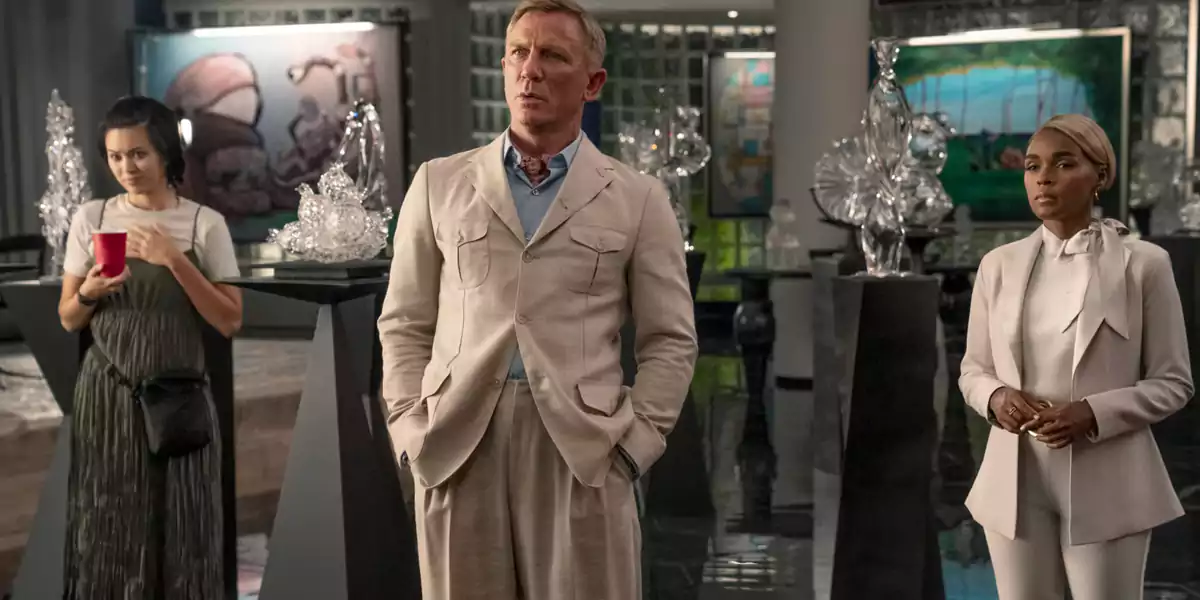 Miles Bron (Edward Norton), the host of the weekend vacation during which the story emerges, is the wealthiest and most repulsive of them all, a tycoon and reputed genius who doesn't appear to do much except self-mythologize and use his money to bully people
around.
He owes a lot to Elon Musk, but all of these eroding foundations of modern society are meant to feel at least a little familiar. Glass Onion is larger and much better organised than Knives Out, but what makes it a more enjoyable film is that it spends more time with its characters rather than showing off their rot right away.
Instead, they have the hollowness that comes from a lifetime of little moral choices, culminating in a trip to a Greek island with some old acquaintances and discussing how the murder has to be planned.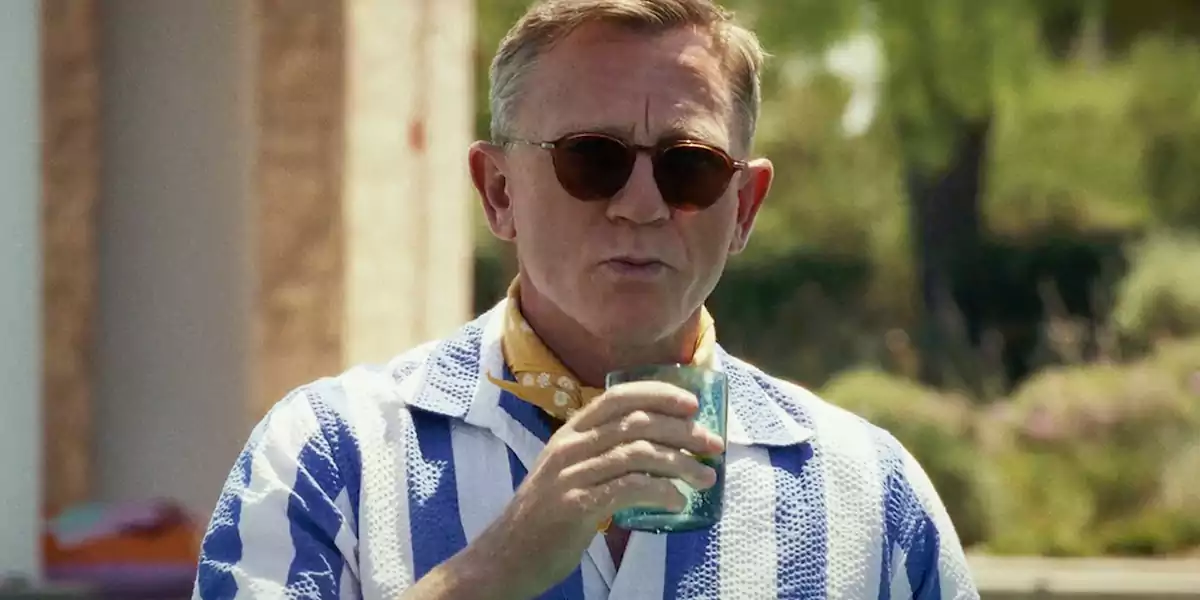 Obviously, there is a murder, though it occurs later rather than earlier in the film, as tensions build during an annual gathering on Miles's private Greek island, where he's built a delightfully hideous mansion complete with a see-through dome filled with billionaire bachelor pad décor—a douchebag Taj Mahal.
Miles plans to hold a murder mystery party this year, but he has two surprise guests. Andi (Janelle Monáe), his former business partner who unsuccessfully sued him after he fired her, was not expected to appear. And although Benoit Blanc (Daniel Craig), the master detective from Knives Out, wasn't invited, he ended up receiving one of the special puzzle boxes. Miles had sent out to his chosen guests.
Craig's obvious joy in playing Blanc is infectious, with his neckerchiefs and Southernfried dialect, while Glass Onion's longer wind-up provides peeks into the character's personal life, including some random but delightful cameos.
Also Read: Best South Indian Movies 2022 on OTT
Johnson lets events unfold until a critical party sequence, which is rendered shaky by its slightly too fast editing, and then returns us to the beginning, revisiting situations from multiple perspectives and with unexpected data that adds to the mystery of the theme.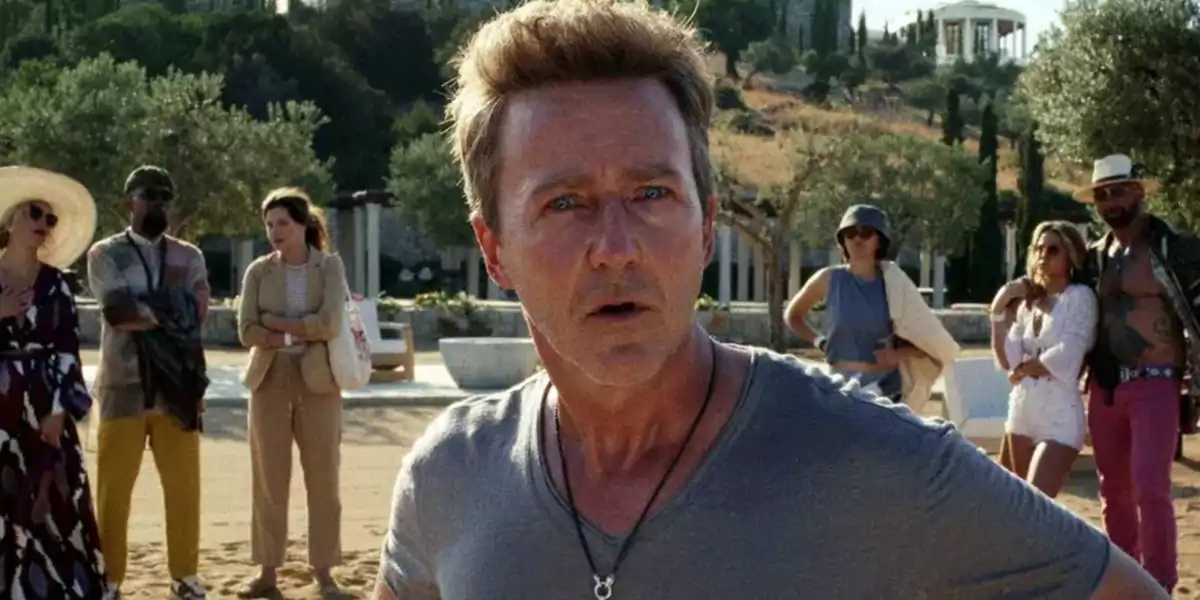 Glass Onion is a movie that takes place at the beginning of the pandemic without seeming completely engulfed by it, despite the fact that it's carefully crafted and situated in a lavish Mediterranean location.
Instead, COVID provides a setting as well as the inspiration for several important character traits, such as the iconic picture that Miles was able to borrow from a museum or Birdie's preference for a pointless mesh face mask. Because so many of us were merely sitting at home, feeling frightened, alone, and incredibly bored, movies set during the early stages of our global familiarity with the novel coronavirus have a tendency to make us feel the same.
Even those who felt themselves to be nominally more responsible don't seem like the kind of characters who would feel like they would be bound by those same norms under Glass Onion. In essence, they are building a pod in a very short, high-end version before launching immediately into the dramas that accompany the collapse of so many similar groupings.
Glass Onion's critique takes into account the fallacies of the characters, who are of a suspicious nature. The very nature of rogues weaves the fabric that maintains the interest of viewers. This is in contrast to Knives Out, whose politics bordered on the self-congratulatory.
You miss the traditional building of a mystery (Agatha Christie-esque) in Knives Out, despite the ensemble cast and tale keeping you on the edge of your seat the entire time. The unsettling tension between people and their concealed motivations is released by Glass Onion's increased aim to be a satire on Musk and social media.
Knives Out has excellent drama, storyline, and character development. Although Glass Onion isn't as elaborate or difficult, it is undoubtedly twisting and fun to watch.
Johnson is a popular storyteller known for his excellent weaving of the theme that is not only entertaining but also satiric in the treatment of his characters. which is why Glass Onion is so entertaining.
Who will do what, and into what shades he has submerged his characters, are both unknown. A Knives Out Mystery, Glass Onion The story has layers of colour and many delightful surprises up its sleeve, just like its title suggests. Knives Out is
undoubtedly the one franchise I want to see continue with further chapters.
Pros
Excellent dialogue
Fantastic performances
Incredibly of-the-moment
Very rewatchable
Cons
Doesn't really hit the highs of the first one
Rating 9/10
Also Read: January 2023 Movie Calendar