2022 is drawing to a close and Netflix seems to have planned a movie marathon for its subscribers for the holiday season as it is coming out with a slew of movies, TV shows, reality TV shows, among others that start early this week on December 26.
Netflix wants users to catch up on what all they've missed this year, which is why it is launching movies and shows based on different genres to cater to the different tastes of the people.
Highlights
White Noise is one of the releases that is headlining, an adaptation of Don DeLillo's book.
Netflix has a reality TV game based on Catfishing that was launched in December 2022 called The Circles Season 5, which is debuting weekly with new episodes and new players.
As the new month and year (2023) begins at the end of December '22, Netflix is adding a ton of movies to its library like Brokeback Mountain, Reservoir Dogs, Minority Report, among others.
Netflix Adds New Movies and Shows for the December 26 End Week
Netflix wants to make sure that its subscribers have a holiday week that they will remember for a long time as it is launching a slew of movies, TV shows, reality shows, etc. on its platform.
The streaming platform seems to be following the motto 'less is more' as it wants its users to catch up to all that they've missed, which is why kicking off the year end movie marathon will be White Noise.
It is an adaptation of Don DeLillo's book that many people consider impossible to adapt although director Noah Baumbach has taken up the mantle and is confident that it will be well received by the general public.
Adam Driver fans too are in for a treat as the role of Jack Gladney is being essayed by him who lives a simple suburban life with his nuclear family and is thrown into upheaval due to the "The Airborne Toxic Event".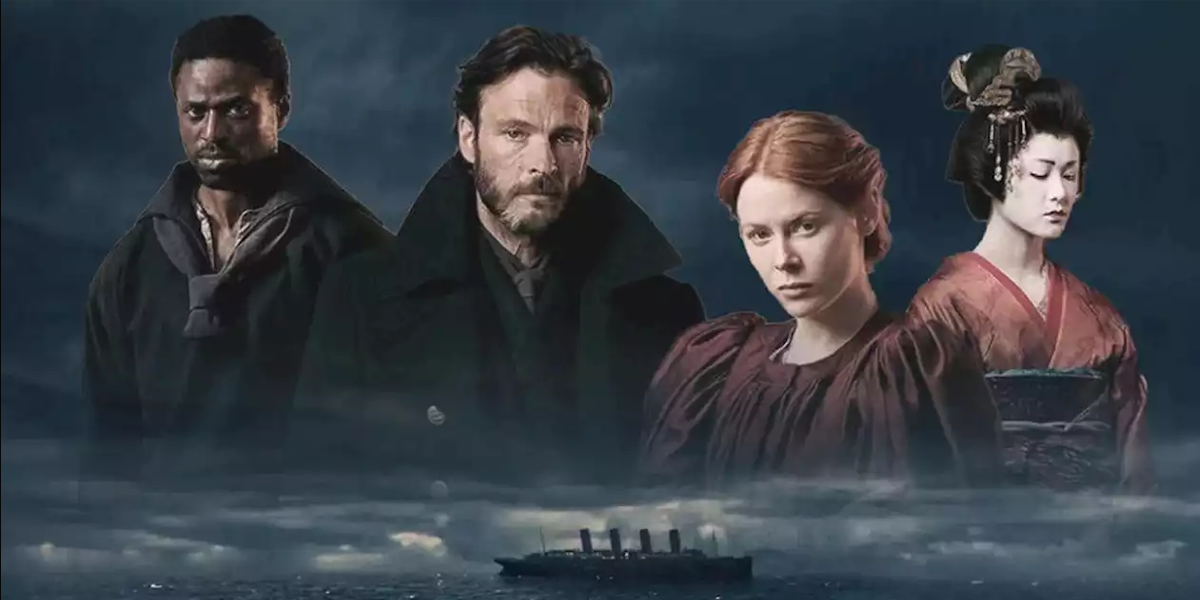 Coming to reality shows, The Circle Season 5 will be adding eight new players to play the reality TV game based on catfishing where the new episodes will debut in a weekly manner.
The icing on the cake will the addition of big licensed movies being added to Netflix's library, which include the likes of Reservoir Dogs, Quentin Tarantino's directorial debut, Brokeback Mountain, Minority Report, and Scott Pilgrim Vs The World.
Doctor G, Ayushmann Khurrana Vehicle, to Stream December 11 on Netflix
Arriving on Netflix 26th December
No Escape
Treason (Netflix series)
The story revolves around an MI16 agent whose future takes a drastic turn after he is reunited with a Russian spy, which forces him to question his entire life.
Arriving on Netflix 27th December
Chelsea Handler: Revolution (Netflix Comedy)
The story is based on the award-winning and celebrated comedian who reveals interesting facets about her life, including her decision to remain childless and alone (except her dogs for company), dating during the peak pandemic period while her family invades her home, and a future vision where she envisions men not wearing flip flops.
Kantara to Get Netflix OTT Release in Hindi on December 9
Arriving on Netflix 28th December
7 Women and a Murder (Netflix film)
The story revolves around seven women, each with her own agenda/ulterior motive, who are trapped in a mansion to solve the murder of their family patriarch who was fatally stabbed
A Night at the Kindergarten (Netflix film)
The story involves a young boy who crashes a school play rehearsal in order to prevent his eccentric parents and a group of teachers from expelling the son of his girlfriend.
The new season see the addition of eight new players that set up single profiles for sniffing out catfish, form new bonds, and make the most of the second chances they get in this fifth trip around The Circle.
Stuck with You (Netflix film)
On New Year's Eve, two strangers get stuck in an elevator while on route to a party and despite not knowing each other at all, they connect instantly in unexpected ways.
Arriving on Netflix 29th December
Brown and Friends (Netflix family)
A group of fun-loving and happy-go-lucky friends get together in a cozy little coffee shop in the neighbourhood that get into many adventures.
Rise of Empires: Ottoman: Season 2 (Netflix Documentary)
Sultan Ahmed II consolidates his power many years after conquering Constantinople, although there is a cruel and merciless ruler in Wallachia threatens to destroy his empire.
Netflix is Coming with a Series Where You Can Watch Episodes in Any Order and it Will Affect How You View the Story of Kaleidoscope
Arriving on Netflix 30th December
Alpha Males (Netflix Series)
Four friends, Pedro, Luis, Raul, and Santi, who feel completely lost in a world of empowered women, where each of them try to adjust it out in their own haphazard way.
Chicago Party Aunt: Part 2 (Netflix series)
Chicago Party Aunt is an idolized troublemaker with a knack for avoiding adulthood and also has a soft spot for her soul-searching nephew.
Secrets of Summer: Season 2 (Netflix family)
Following the takeover of the resort in a power play by the new owners, Steffi, Luz, their family and friends fight for the future of Cielo Grande.
White Noise (Netflix film)
White Noise revolves around a contemporary American family's attempts in dealing with mundane conflicts of everyday life whilst grappling with universal mysteries of love, death, and happiness in an unpredictable and uncertain world. It is directed by Noah Baumbach and adapted from Don DeLillo's book.
Netflix's latest Top 10 Movies in trending in India
Arriving on Netflix 31st December
This is a compilation of stand up highlights of all the jokes that we have seen throughout 2022.
January 2023 Movie Calendar: Netflix, Disney Hotstar, Prime Video Must-Watch Movies