Netflix's new show "Kaleidoscope" is a non-linear heist drama where viewers can watch the episodes of the show in any order and it will have an effect on how each viewer perceives the ultimate story. It will be a puzzle where Kaleidoscope's story is something the viewers will have to solve as they watch the show. Sounds interesting, right? Let's find out more about the show, its premise, cast and other details.
Streaming platforms are overcrowded with crime thrillers with most of the series either drawing parallels from a true story or some already popular crime novels. Many cinephiles have been vocal about the evident fatigue for the genre and even the fans of the crime shows seem to be waiting for something unique to hit the small screens. It appears Netflix truly heard all the chatter and in its attempt to throw a curveball into the crime thriller segment has come up with something new. A non-linear heist series for a unique streaming experience!
Kaleidoscope Plot
Netflix revealed more details about the show during its popular Global Fan Event, Tudum. Detailing out the show premise on Tudum's blog, Netflix noted the plot, "Spanning 25 years, the show follows a crew of masterful thieves who work to unlock a seemingly unbreakable vault for the biggest payday in history. Before they can get their hands on the cash, they must make it through the world's most powerful corporate security team and the FBI."
Show Creator Eric Garcia, while speaking at Tudum revealed, "It's loosely based on something that might have happened. After Hurricane Sandy, $70 billion worth of bonds got flooded in the basement of the DTCC, which is a large clearing effort that's owned by a bunch of the big banks. To my mind, I was like, 'Well, that's a perfect coverup for a heist!"
Kaleidoscope Cast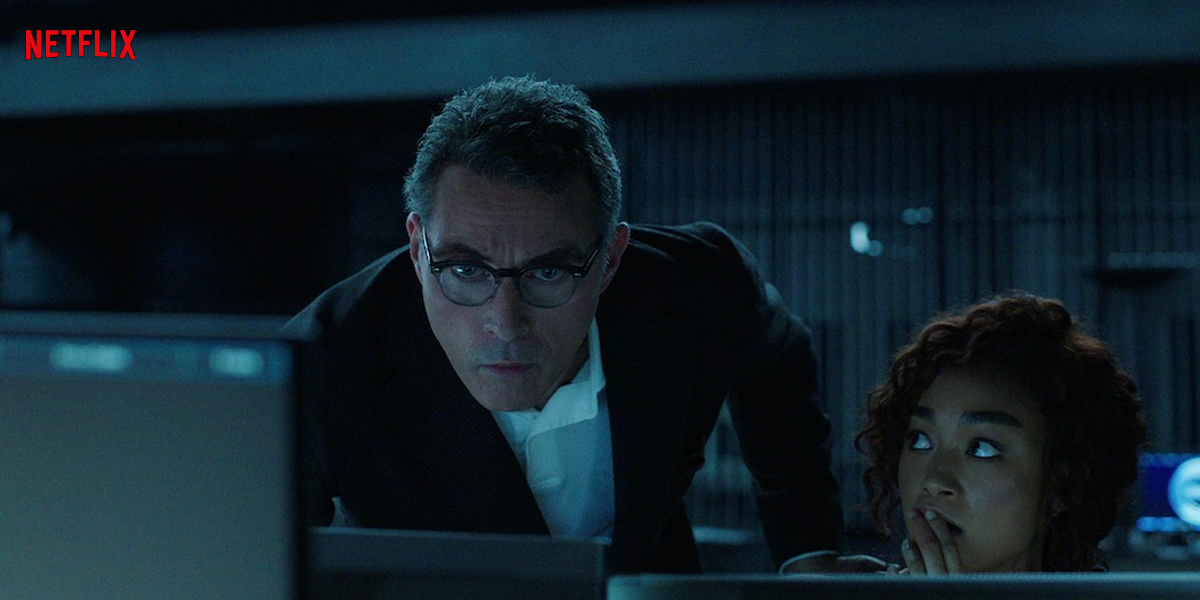 Some of the big names will be making an appearance in Kaleidoscope as per the cast reveal during Tudum. The new anthology show will have stars such as Giancarlo Esposito, Rufus Sewell, Paz Vega, and Tati Gabrielle in pivotal roles. The star cast also includes Peter Mark Kendall, Jai Courtney, Rosaline Elbay, Niousha Noor, Soojeong Son, Jordan Mendoza, and Hemky Madera.
So, how should you watch a non-linear series like Kaleidoscope?
Kaleidoscope will have eight episodes with each episode named after various colours like Yellow or Green. Viewers may start watching the show from any episode without following any sequential order to experience their own immersive narrative. Each viewer will eventually watch all episodes but how they perceive the story will depend on what order of episodes they watched.
unique streaming experience, where viewers will enter the crime at different moments in time. Show Executive Producer Russell Fine said, "When you watch Kaleidoscope, all the information is there to be able to connect the dots and know the story."
If you think that this is something never done before then let us break it for you the streaming platform itself tried something similar way back in 2013. The show Arrested Development also followed a non-linear narrative style and made its comeback for the fourth and fifth seasons on Netflix.
Recommended Reads: