Netflix and HBO Max are two of the most popular platforms where you can view American content galore but now there are 7 of the all-time great TV Shows that have been cancelled on both that have received 90% and higher ratings on Rotten Tomatoes.
2023 is just around the corner and many people are wondering which of their favourite shows will be struck down because if the past years' cancellations are anything to go by, the grim reaper has struck in 2022 as well.
Highlights
Like the previous year, 2022 too will see at least 7 of the best TV series getting cancelled that were rated extremely high on Rotten Tomatoes.
Despite the universal critical acclaim and commercial success that they've received, the likes of Better Things, Made for Love, Raising Dion, among others will be taken off-air.
Fans have been extremely upset to see their favourite shows being taken down by Netflix and HBO Max.
7 Popular and Highly Rated TV Shows on Rotten Tomatoes Get Cancelled
When it comes to watching movies and TV shows, especially American ones, Netflix and HBO Max are two of the biggest platforms where you can avail the choicest of contents because it is available at your disposal.
However, it becomes a huge problem when your favourite TV shows get cancelled despite the fact that it is doing phenomenally well and has received high ratings on platforms like Rotten Tomatoes.
2023 is less than a week away and many people are apprehensive as to what all TV shows will be taken off the aforementioned platforms this year as it happened last year as well and if there were many beloved shows that were taken down that time, the same has happened in 2022 as well.
Along with Netflix, HBO Max too has cancelled its fair share of shows after cancelling the Max Original that everyone loves. The list of shows mentioned below are the ones that are no longer available for streaming even though they all received immense critical and universal acclaim from masses and classes alike.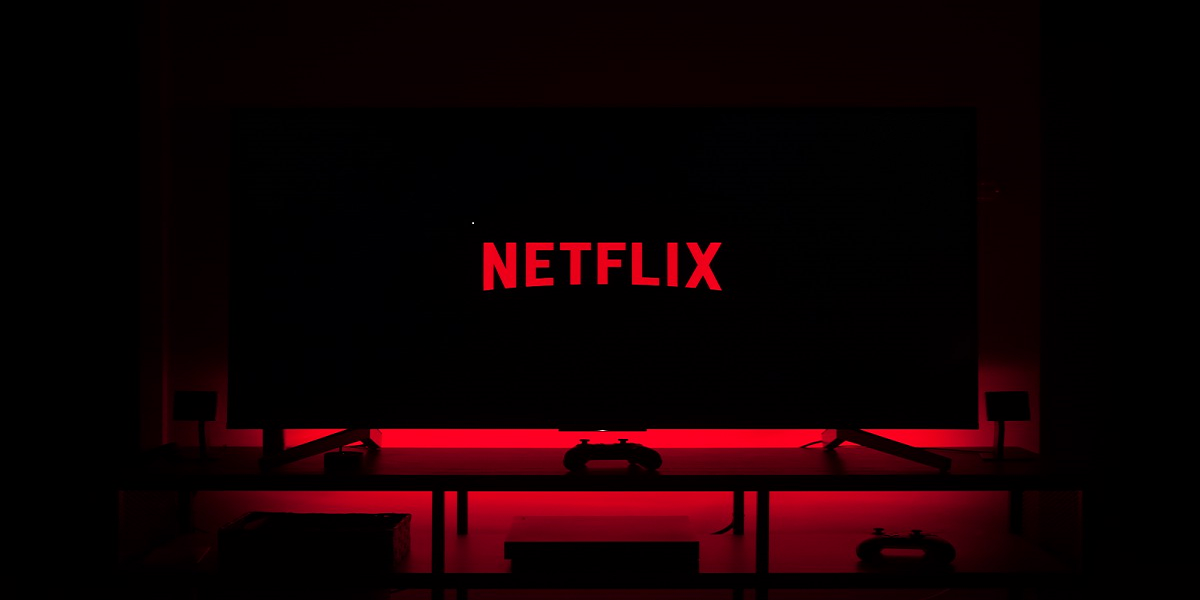 If you're looking for a show with a strong premise, look no further than 'Made for Love', which has received huge popularity due to its storyline, screenplay, performances, cinematography, direction, etc.
The premise revolves around Hazel, played by Cristin Milioti, who discovers that her CEO billionaire husband has greatly violated her privacy in an extremely shocking form.
Milioti got maximum praise for her performance, which was to be expected as she portrayed a complicated character like Hazel with ease, where she expressed shock and frustration on everything that her husband Byron, played by Billy Magnussen, does.
The movie was also a centerpoint for the Ray Romanaissance, who played the role of Hazel's father Herbert, who is in a relationship with a Real Doll. The show was taken off in June 2022, which is why it isn't available for streaming as Warner Bros. Discovery's bean-counters wanted to save budget and cancelled it. It can be streamed on Hulu.
Genre: Sci-fi/Comedy
Rotten Tomatoes: 97%
Error Spotted on HBO Max App by Apple TV 4K Users; Fix on the Cards
Now this is a show that got cancelled not once but twice, which is shocking considering its level of popularity and it spawned the first three season in the Sci-fi genre, although it was rescued by Prime Video.
The story begins with war on the horizon between Earth and Mars that takes place many years into the future, while its six season duration witnessed the whole crew of the Rocinante involved with interplanetary wars, dramas, and numerous quests for creating new planets.
Everyone got a hunch about the show's future when season 6 got a shorter six episode run from Alcon Television and Amazon and ended in January 2022. You can stream it on Prime Video.
Genre: Sci-fi
Rotten Tomatoes: 94%
Netflix rolled out spatial audio support for these series: Check titles
This show received a 91% rating on Rotten Tomatoes and its popularity was left with no question as it easily entered Netflix's US Top 10 charts so when the news came out in April 2022 that Netflix was taking off the show, everyone was taken by surprise.
The story revolves around the character Dion Warren, played by Ja'Siah Young, a 10-year-old who gains superhuman abilities like radiating energy and teleportation from his hands, while the inexplicable death of his father was involved in a mystery-box format, a role played by Michael B. Jordan. It streamed on Netflix.
Genre: Superhero
Rotten Tomatoes: 91%
If cancelling shows that received 90% and a little more on Rotten Tomatoes was wrong, then cancelling a show that got a rare 100% score should be taken as a criminal offense as this was one of the most baffling cancellations on Netflix.
The Baby-Sitters Club was cancelled in March 2022 with many people calling it one of the best Netflix shows ever that revived the spirit of the original book it was adapted from without being contrived, mushy, and cloying.
The story revolves around a group of friends that start a babysitting service that got a two year time period to modernize the story timeline, which is why most of the characters have smartphones and social media access. It streamed on Netflix.
Genre: Comedy
Rotten Tomatoes: 100%
Netflix's new series Wednesday is a step in the right direction
This show was produced by America Ferrera (Ugly Betty) that earned a 92% score on Rotten Tomatoes on its very first outing and spawned two seasons where it told the story of a trio of Mexican-American cousins that lived in Boyle Heights, a neighbourhood in Los Angeles.
It tackled topics like gentrification, familial separation and border laws through the characters' perspective, which received massive acclaim from critics. Sadly, it was cancelled by Netflix in February 2022.
Genre: Comedy
Rotten Tomatoes: 92%
There aren't too many shows or movies that revolve around the plight of single mothers but Better Things decided to put a spotlight on them that was received well critically and commercially.
The starcast is headed by Pamela Adlon, who was introduced through Louie, who donned many other hats for this project like producer, director, executive producer, writer, and showrunner.
The show talks about the inherent difficulties where a single mother raises three kids all by herself where Sam Adlon wants to live life on her own terms but also looks after her own mother, whilst keeping the family intact.
It never strayed from Adlon's personal brand of comedy, which is why critics and viewers enjoyed the provocative, realistic, and hilarious humour they expected, and wanted, of the show.
The fifth season of Better Things concluded in April 2022 and can you can stream it on Hulu.
Genre: Comedy
Rotten Tomatoes: 98%
Top 7 spy series to binge watch on major streaming services!
Another show that received a 100% rating on Rotten Tomatoes but fell hard following its first season on Fox as even though the premise was up Fox's alley, which involves drama of the entire cast of contestants of a reality TV show pursuing their dreams, it was taken off in March 2022.
The Big Leap did draw criticism due to its similarities to Glee but two huge marquee names Scott Foley and Piper Perabo more than made up for it through their performances. You can buy it on Amazon Prime Video.
Genre: Comedic Drama
Rotten Tomatoes: 100%
January 2023 Movie Calendar: Netflix, Disney Hotstar, Prime Video Must-Watch Movies