There's no need to go to the theatre when you can experience the advanced audio from the comforts of your couch. Spatial Audio is one such technology that is making it possible. Spatial audio helps in turning the sound coming from your regular series and movies into a rich theatre-like experience. It makes the sound like it's coming from all around you. And now this technology will be implemented in some of your favourite shows on Netflix.
Netflix has announced that the streaming platform is soon to bring spatial audio support for some of its selected series starting today. The brand has partnered with the German audio brand Sennheiser to allow all users to get this service, irrespective of device and streaming plan. Additionally, the latest feature won't require any additional accessory or equipment support. The viewers can easily binge on their favourite shows using their headphones on any device. Here's all that we know about it!
Also Read: Netflix confirms to bring ad-supported tier for its platform: All you must know about it
Netflix rolled out spatial audio support for selected series
Similar to Apple TV+, Netflix has introduced spatial audio for some of its series and films through a partnership with Sennheiser. Spatial audio transforms normal audio into three-dimensional sound, giving the uninitiated the impression that they are seeing the content in a movie theatre.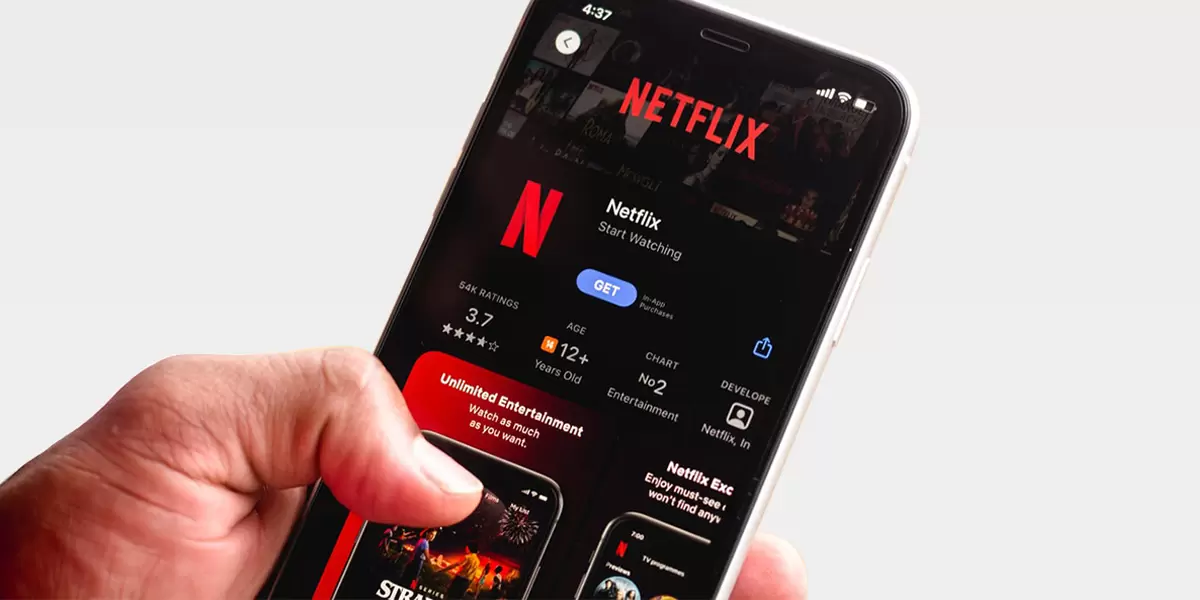 As per the company, users won't need any specialised hardware to experience the latest feature. Like you won't have to have a home theatre system or surround sound speakers to enjoy the spatial sound. Earlier, the Apple TV+ also offered the same functionality to its users.
"Netflix spatial audio helps to translate the cinematic experience of immersive audio to any stereo, so the work creators do to bring you into the story happens no matter what device you use to watch Netflix," the company said in a blog post. Furthermore, it has already got support for Dolby Atmos, Dolby Vision, 4K, and Netflix Calibrated Mode.
List of Netflix Series to support spatial audio and how to use it
Here are the series or movies that are going to get the spatial audio support. Check out the titles:
Ryan Reynolds' The Adam Project
The Stranger Things season 4
The Witcher
Interceptor
Locke & Key
 The users can easily switch to listen to these series in more advanced sound following a simple setting. All you have to do is follow these three simple steps:
Step1: Login to your Netflix account and open your window.
Step2: Type 'Spatial Audio' in the search bar on top of the homepage
Step3: Select your preferred movie or series you would like to watch
Voila! This is how you can watch your favourite series with spatial audio easily.
One more significant thing for the users who don't own surround sound speakers. For you, Netflix has the option of enabling the audio feature automatically while you're streaming the compatible show or a series. While, on the other hand, if you have surround sound speakers, watching TV shows and movies in 5.1 surround sound or Dolby Atmos is recommended by Netflix.
list of devices compatible with the spatial audio technology
If you're looking for devices that will work effortlessly with spatial audio. Or you just wondering whether you've one with you or not, here's the answer. Below listed are the Apple devices that support spatial audio:
A compatible Apple device
iPhone 7 and later using iOS 15.1 or above
iPad Air 3rd generation and later using iPadOS 15.1 or above
iPad mini 5th generation and later using iPadOS 15.1 or above
iPad Pro 3rd generation and later using iPadOS 15.1 or above
Apple TV 4K and later using tvOS 15 or above
Compatible Apple headphones
Airpods 3rd generation
Airpods Pro
Airpods Max
Beats Fit Pro