Prime Video has recently announced its upcoming Amazon Original movies, TV series, and special TV titles for the month of December 2022. Let's find out more.
Winters are here and it's time to get some hot coffee with extra milk ready along with the best steaming content to get you through the last few weekends of the year. Amazon Prime Video has updated its December 2022 releases and it has a long list of exciting new arrivals. Apart from some popular sports broadcasts, some of the most anticipated new arrivals on Prime Video in the month of December are Tom Clancy's Jack Ryan Season 3, the holiday comedy Your Christmas or Mine?, the new drama series Riches, and The Peripheral season finale among others.
One of the most anticipated shows lined up for a December 2022 release on Prime Video is the new drama series titled "Riches." With Deborah Ayorinde of "Them" fame in a key role, the show has been described as a "high-stakes family drama about the exploits of the stylish, privileged, and super-successful Richards siblings vying for control over the family business" in its official statement. Now, who here is not interested in some rich family high voltage drama? In fact, this sounds like a perfect recipe for a fun and relaxing weekend.
Prime Video will also release the third season of "Tom Clancy's Jack Ryan," where John Krasinski will be seen making a comeback in his iconic character. The third season, as per reports, focuses on CIA officer Jack Ryan being on the run after being wrongly accused of treason. Scheduled to be released on December 21, Jack Ryan, as expected, is again going to stop another global disaster from happening.
For those looking forward to indulging in some classic television this winter, the long-running police drama "NYPD Blue" is coming to Prime Video with all its 12 seasons. "NYPD Blue" is one of the most popular as well as ground breaking classic shows of all time and has an extremely successful television run between 1993 to 2005. The show, as the title suggests, surrounds the lives of a group of New York homicide detectives. During its 1st broadcast, the show found itself under immense public scrutiny over what exactly could be discussed and shown on television. "NYPD Blue" received a record breaking 20 Primetime Emmy awards in its lifetime.
For those waiting for the holiday season, there can never be too many holiday movies to enjoy during the season with friends and family. The upcoming Prime Video movie Your Christmas or Mine? is about young star-crossed lovers who swap trains in order to surprise each other just after saying goodbye at a London train station. The lovers are unaware of the fact that they have swapped Christmases while passing each other in the train station.
Along similar lines is Something From Tiffany's lined up for a December 2022 release on Prime Video. In Something From Tiffany's, Zoey Deutch, Shay Mitchell, and Kendrick Sampson can be seen in key roles. This is said to be a simple story of a gift mix-up between two couples, which starts a series of twists and turns with some unexpected discoveries sprinkled in the middle.
Prime Video subscribers should also brace themselves for the streaming debut of the Sundance Film Festival Dramatic Grand Jury Prize winner horror film, Nanny. Nanny is a psychological thriller, written and directed by Nikyatu Jusu, that promises to keep the viewers on the edge of their seats. This could turn out a perfect Saturday night party event film that you can plan on watching with a group of friends.
These are some of the most anticipated shows and movies that are coming on Prime Video in the month of December. Other than these, here's a detailed list of every new show or movie you'll find coming to Prime Video in the month of December 2022, along with its exact date of release: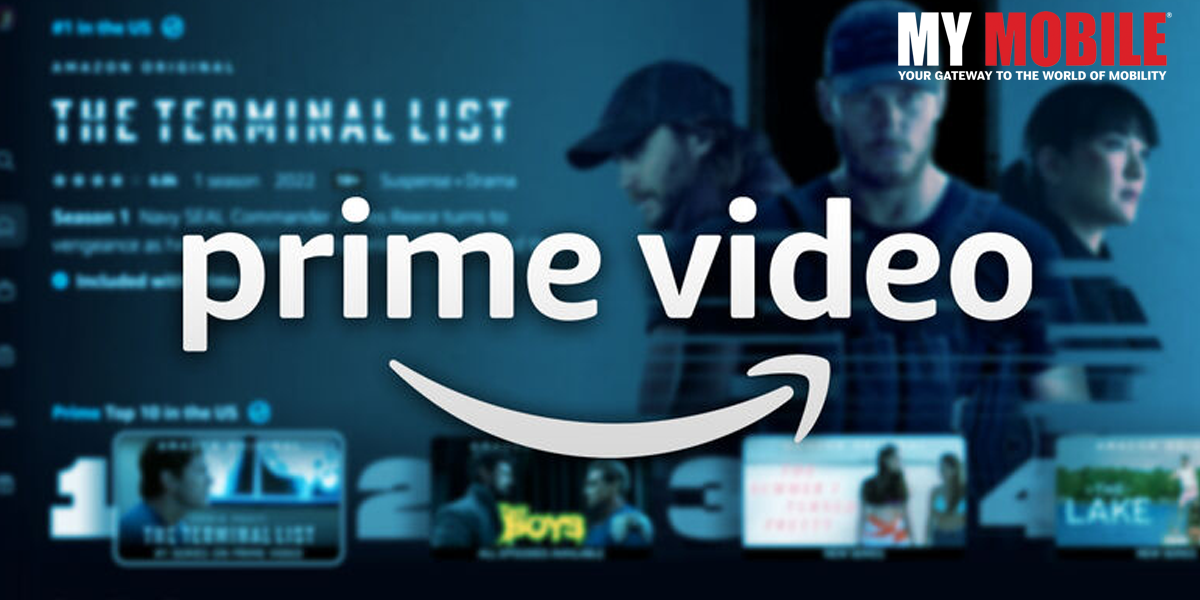 December 1
"Breaking News" Season 2
"NYPD Blue" Seasons 1-12
"2 Days in New York"
"Ace Ventura: When Nature Calls"
"All Dogs Go to Heaven 2"
"Basic Instinct"
"Basic Instinct 2: Risk Addiction"
"Capote"
"Case 39"
"Cloverfield"
"Dead Again"
"Dirty Rotten Scoundrels"
"Eat Pray Love"
"Eight Men Out"
"Elizabethtown"
"Escape From L.A."
"Head of State"
"Heist"
"Hotel Transylvania"
"I Wish"
"Igby Goes Down"
"Kingpin"
"Lemony Snicket's A Series of Unfortunate Events"
"Letters to Juliet"
"Mary Shelley's Frankenstein"
"Muppets From Space"
"Never Back Down"
"Nine Lives"
"Ordinary People"
"Paper Moon"
"Paranormal Activity"
"Pet Sematary" (1989)
"Push"
"Saturday Night Fever"
"Superbad"
"The 40-Year-Old Virgin"
"The Cave"
"The Day After Tomorrow"
"The Doors"
"The Honeymooners"
"The Man in the Iron Mask" (1998)
"The Manchurian Candidate" (2004)
"The Muppets Take Manhattan"
"The Proposal"
"The Pursuit of Happyness"
"The Quiet Man"
"The Ring"
"The Smurfs"
"The Smurfs 2"
"The Vow"
"Thelma & Louise"
"Thief"
"To Catch a Thief"
"Tower Heist"
"True Grit" (1969)
"Walking Tall"
"Young Sherlock Holmes"
"Zoolander"
"Zoolander No. 2: The Magnum Edition"
December 2
"The Peripheral" Season Finale
"Riches"
"Three Pines"
"Your Christmas or Mine?"
December 3
"A Unicorn for Christmas"
December 5
"Celeste and Jesse Forever"
December 6
December 8
"The Bad Guy"
"La La Land"
December 9
"Hawa"
"Something From Tiffany's"
"The Three Wise Men vs. Santa"
December 10
December 13
"Dr. Seuss Baking Challenge"
"The Black Phone"
"Transformers: Age of Extinction"
December 16
"LOL: Last One Laughing Mexico" Season 5
"Nanny"
"About Fate"
"Unexpectedly Expecting"
December 20
"When Hope Calls Christmas"
December 21
"Tom Clancy's Jack Ryan" Season 3
December 29
"Paws of Fury: The Legend of Hank"
December 30
"Wildcat"
"Chuck" Seasons 1-5
"Justice League Action" Season 1
"Teen Titans" Season 1-5
"The Mysteries of Laura" Seasons 1-2
"Trial & Error" Seasons 1-2