Top Gun: Maverick is one of the highest grossing films of 2022 that will soon get an OTT release in India on Amazon Prime Video starting from December 26, 2022, while it had a theatrical release on May 27 of the same year.
The movie is a spiritual sequel to the movie Top Gun that was released in 1986, which was one of Tom Cruise's iconic roles in the 80s that received immense acclaim from critics but now Indian viewers, who missed it in theatres, can watch it on Amazon Prime Video.
Call of Duty: Modern Warfare; Breaks Records With $800 Million Opening Weekend
Highlights
Top Gun: Maverick premiered on April 28th at CinemaCon and then was globally released in theatres in the United States on May 27th.
The film stars Tom Cruise, Miles Teller, Jennifer Connelly, Jon Hamm, and more.
Top Gun: Maverick Indian OTT release will be on Amazon Prime Video on December 26th, 2022.
Top Gun: Maverick Streams on Amazon Prime Video on December 26
Tom Cruise is one of the biggest movie stars in the world with the Top Gun Franchise being one of his biggest hits that shot him into the stratosphere when the first film, Top Gun, was released in 1986, while Cruise spawned its sequel 36 years later, saying that he was waiting for the right script to do justice to the first film.
Top Gun: Maverick had a theatrical release in the United States on May 27, 2022, and became one of the highest grossing movies worldwide, thereby living up to the expectations of being a worthy sequel to the original film.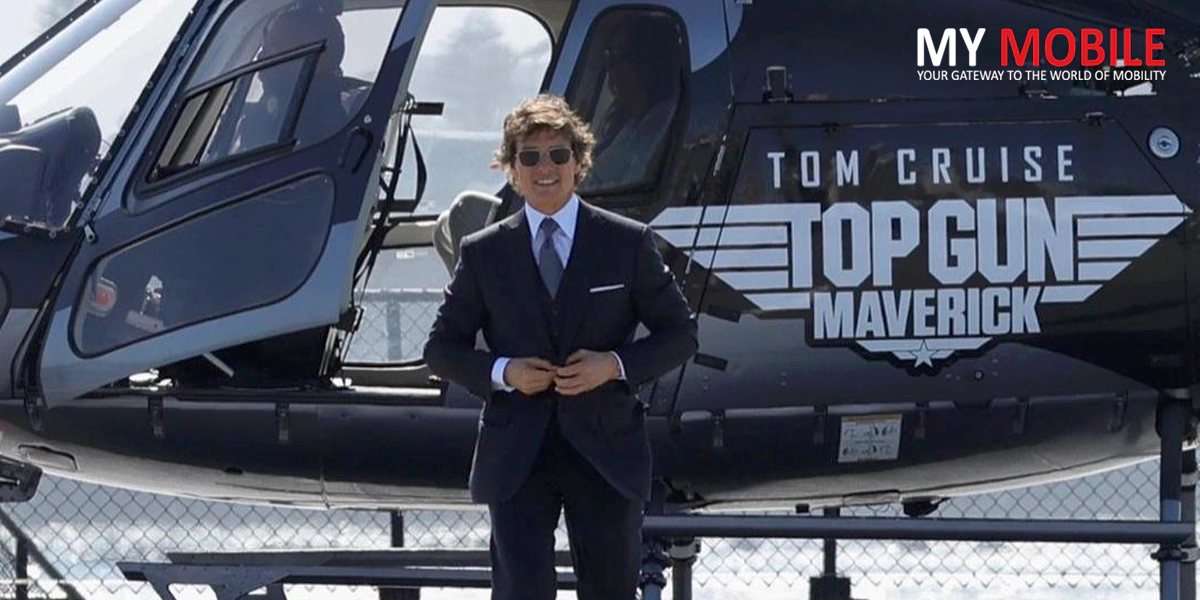 Now the movie is going to be released on the OTT platform, Amazon Prime Video, where Indian viewers can watch it once it starts streaming on December 26, 2022.
The film was directed by Joseph Kosinski and it grossed nearly $1.488 billion worldwide, whilst also garnering massive critical acclaim, where many of the critics and general audience calling it even better than the original, a praise that earlier went to The Godfather: Part II, which was classified as even better than The Godfather.
Top Gun: Maverick was showcased at the Cannes Film Festival, where it received a five-minute standing ovation with many dignitaries showering accolades upon it left, right, and centre, which was not quite expected but it seems the movie more than lived up to many expectations.
Top 5 Movies To Watch On This Dussehra
Top Gun: Maverick Release Date
Top Gun: Maverick, as mentioned, will be released on Amazon Prime Video on December 26, 2022and will be available in six languages: English, Hindi, Tamil, Telugu, Kannada, and Malayalam.
Netflix's latest Top 10 Movies in trending in India
Top Gun: Maverick Cast
The movie's star cast is headlined by Tom Cruise, who also starred in the original, who plays Captain Pete "Maverick" Mitchell, Val Kilmer stars as Admiral Tom "Iceman" Kazansky, Miles Tiller plays Lieutenant Bradley "Rooster" Bradshaw, Jennifer Connelly plays Penelope "Penny" Benjamin, and last but not the least, Jon Hamm stars as Vice Admiral Beau "Cyclone" Simpson.
Top Gun: Maverick is produced by Skydance Media and Don Simpson/Jerry Bruckheimer Films and directed by Joseph Kosinski, while the script and screenplay are by Eric Warren Singer, Ehren Kruger, and Christopher McQuarrie.
My Mobile Rating: 4.5/5 stars.