If you have an Apple Watch, you want the watch battery to last longer because you want to do the most with it. Most Apple watches don't cause a particular issue if you want to use them from morning to till the time you hit the bed.
But if you are a geek too, who has invested in an Apple Watch, there are probably a gazillion activities that you want to perform using your device. For example, having extra battery life on your Apple Watch becomes really important if you are using the sleep tracking functionality or extended workout management.
Also Read: Apple Watch Low Power Mode
There are a few key tricks to getting better battery life out of any device including an Apple Watch. This is especially helpful if you are having a hard time making it through a full 24-hour run. Moreover, there can be moments when you can't find time to charge your watch and some extra battery life can be a life saviour in those moments. So, here are some tricks on how to make your Apple Watch battery last longer.
Update Apple Watch Software
At no given point in time, the significance of keeping your device software up to date should not be underestimated. Users must ensure that the watch software is updated to the latest release in order to get the maximum out of the batteries.
This is mainly important for some of the iOS versions that upon their initial release always slow down the battery functionality due to some bugs or issues. These bugs are usually resolved in the next updated version of iOS but many users miss out since they do not pay attention to keeping the phone up-to-date.
Also Read: Is it Worth Buying Apple Watch without iPhone?
So, keeping the Apple Watch software updated to its latest version of iOS can always ensure the battery is working to its full potential. To check for software updates, users can head to Settings > General > Software Update on the Apple Watch.
Restart the Apple Watch and Paired iPhone
Another thing that can help in enhancing the battery life is to try restarting the Apple Watch and the iPhone that is paired with it. There are chances that sometimes some process or app is hanging up in the background of the watch or the iPhone causing the battery to not work as per its full potential.
There can also be some syncing issues between the watch and the phone creating unwanted problems for the battery. In such cases, rebooting both devices can sometimes not only solve the problem but also enhance the performance of the battery.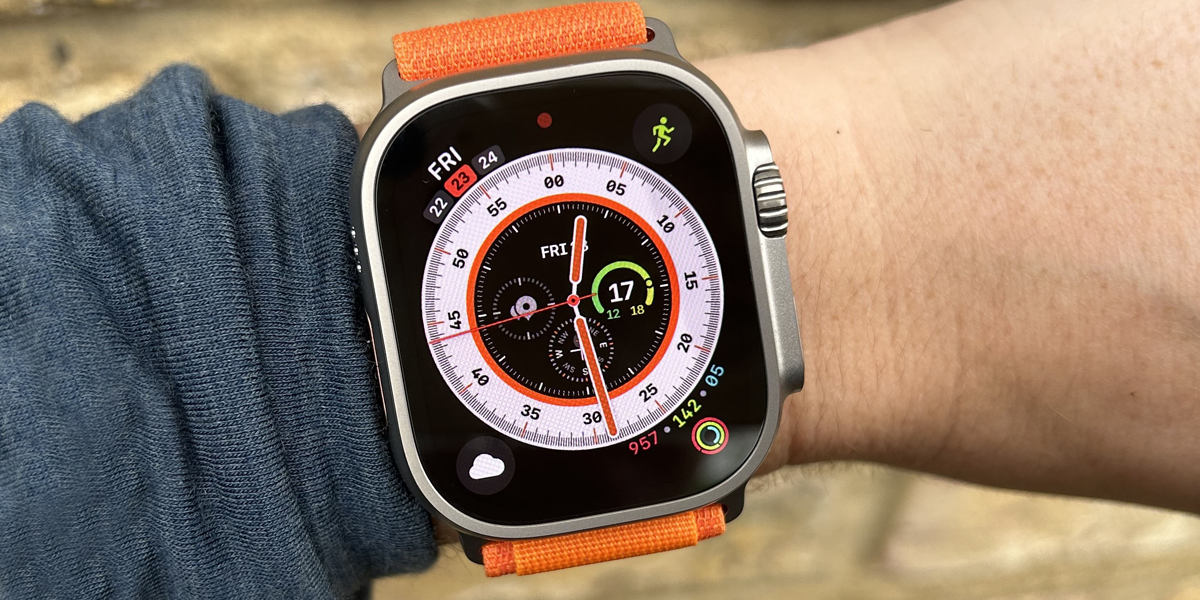 Also Read: Is the Apple Watch Series 7 worth its price?
Turn Off Unnecessary Notifications
What is the one thing that eats up the battery of your Apple Watch unnecessary? It is you. You looking at your Apple Watch or iPhone unnecessary throughout the day is one of the main battery-draining causes. Every single notification from every single app on your iPhone is why the Apple Watch battery is working up.
One way to stop this from happening is to tame the number of notifications you receive on your device every day. Turning off some notifications of some of the unnecessary apps can really ensure that the device saves battery for crucial moments. Interestingly, this will also save some of your valuable time.
Reduce Screen Brightness
This is true not just for the Apple Watch on your wrist but for any electronic device for that matter. Just reduce the screen brightness and see how much difference it makes on the battery life of your device.
Also Read: Apple Watch without iPhone Connection
Try Disabling "Siri" When Not in Use
When you keep the "Hey Siri" feature on your Apple Watch, the feature is always running in the background and listening. This is done to keep a check if the user is asking for Apple Digital Assistant's assistance.
To do this, the feature has to keep the microphones on at all times and it always ends up eating up the battery life of your Apple Watch without you actually using it. Users can turn off either or both, the raised to speak or the "Hey Siri" on Apple Watch to save on some valuable battery life.
Disable the Always-On Display
This is mainly for users of the Apple Watch Series 5 or later versions. The Always-On display feature on these series 5 or later version watches shows your watch face and complications at all times. There is no need to keep the actually display always on, especially if you are having a few battery issues or looking at maximizing your battery life.
Also Read: All you need to know about the upcoming Apple Watch Series 8
By turning off the Always-On display features, users can easily save 20% to 30% of battery life every day. This 20% to 30% could make a huge difference in the overall battery performance of your Apple Watch.
Turn Off Wake On Wrist Raise Feature
This sounds fascinating, doesn't it? You just have to raise your wrist to be able to have a quick glance at the display. But this one feature can be a major reason for draining your Apple Watch battery life, more so when the screen lights up accidentally even when you raise or move your wrist for something else. This constant lighting up of the screen eats up battery life to a major extent and turning it off can definitely enhance battery performance.
Reset, Unpair and Pair Back
This is the last resort, something that no Apple user would want to do. So, in case none of the above-mentioned hacks is working, you can try resetting it all completely. Unpair the iPhone with the Apple Watch and pair it back again. In doing this, everything starts from scratch and any bug or issue causing the problem to the battery will automatically get resolved.
Also Read: Apple Watch Proves to be a Life Saver, detects tumor