Competition and Market Authority (CMA), the UK competition watchdog has ordered Meta, owned by Facebook to sell the gif creation company Giphy in order to safeguard the business interest of other companies concerned operating in the UK. CMA had earlier intimated to Meta that disposing of Giphy's advertising services is the only solution to the arising ambiguity in the advertising sector.
However, Meta didn't comply with the suggestion and appealed against the previous decision to, in their purview, protect social media users from its increasing influence in social media. The tribunal's ruling was followed by an expedient review regarding Giphy and Meta with new submissions on the two and finally, it stood by its previous decision of selling Giphy.
Also Read: Meta &YouTube to Expand Research Policies to Tackle Online Extremism
Meta-Giphy problem- the whole story
Competition and Markets Authority (CMA) is under the impression that Giphy's takeover would allow other social media platforms access to GIFs. it would impact their attractiveness and competitiveness. It also mentioned the notion that this deal would impact UK businesses as they could not benefit from innovation in this market.
It declared that the deal poses harm to social media users and UK advertisers. Even the Competition Appeal Tribunal (CAT) where Meta subsequently appealed that decision was of the same opinion.
The independent panel appointed to probe into the Meta and Giphy merger mentioned its findings. It concluded that this deal would put Meta on the brighter side as it already possesses significant market power and the addition of Giphy's advertising services on its side would:
deny or limit the access of other social media platforms to Gifs. It would increase the user time spent on social media in favor of Meta.
It could try to get access to more data from other Giphy customers such as Tik Tok, Twitter, and Snapchat in lieu of giving access to Giphy's advertising services.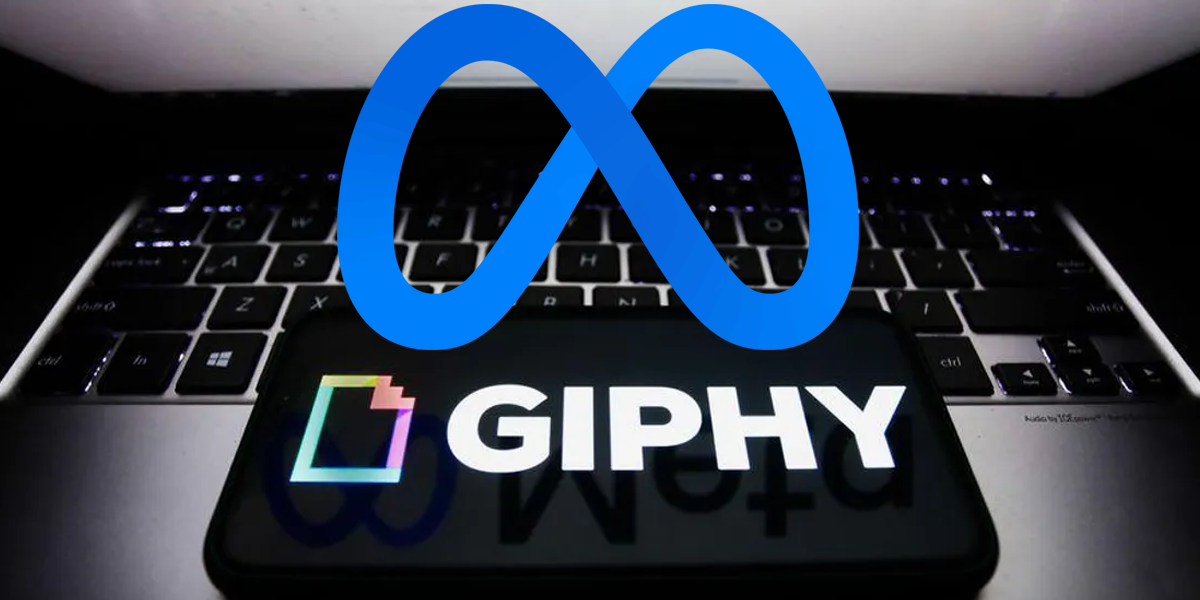 Also Read: Mark Zuckerberg introduces Meta Accounts and Meta Horizon profiles for VR
CMA revealed through their findings that GIFs play an important role in user engagement on social media platforms and that there are billions of searches of the required GIFs every month. Competition and Market Authority (CMA) believes that this deal would have a severe impact on the display advertising market.
Prior to this merger, Giphy was busy providing innovative services in the UK and its expansion abroad. Post-merger there is a threat of lack of potential advertisement toll impacting several businesses operating through visual images and GIFs in the UK.
CMA also revealed that Giphy has the potential to compete with Meta and even an upper hand when it comes to greater innovation from Meta and other competitors. Post-acquisition Meta terminated Giphy's advertising services that worked as a potential tool for other businesses in the UK. The Competition and Market Authority (CMA) suggested that to avoid such discrepancy and inconvenience Giphy should be sold off in its entirety to an approved buyer.
Final purview
Stuart McIntosh, Chair of the inquiry group stated that the Meta- Giphy deal would impact competition in 2 markets- remove a potential competitor in the UK display ad market while empowering Meta in enhancing its substantial market power in social media.
He stated further that the proper sale of Giphy's advertising services would promote innovation in the digital advertisement sector and ensure its benefits are received by other UK social media users as well.
Also Read: Meta-owned Messenger gets a new 'Calls' tab