The Apple Smart Watch is widely recognized as a top wristwatch among consumers and professionals. With the release of the Apple Watch Ultra and its advanced capabilities like dual-frequency GPS for pinpoint location, this is more accurate than ever.
Apple also unveiled watchOS 9, which includes several enhancements, including a new Low Power Mode and new hardware.
The Apple Watch is an accessory that, under normal circumstances, may only be used for a day before needing to be recharged. The Low Power Mode in watchOS 9 might help your Apple Watch last longer in certain situations.
What Does Apple Watch's Low Power Mode Do?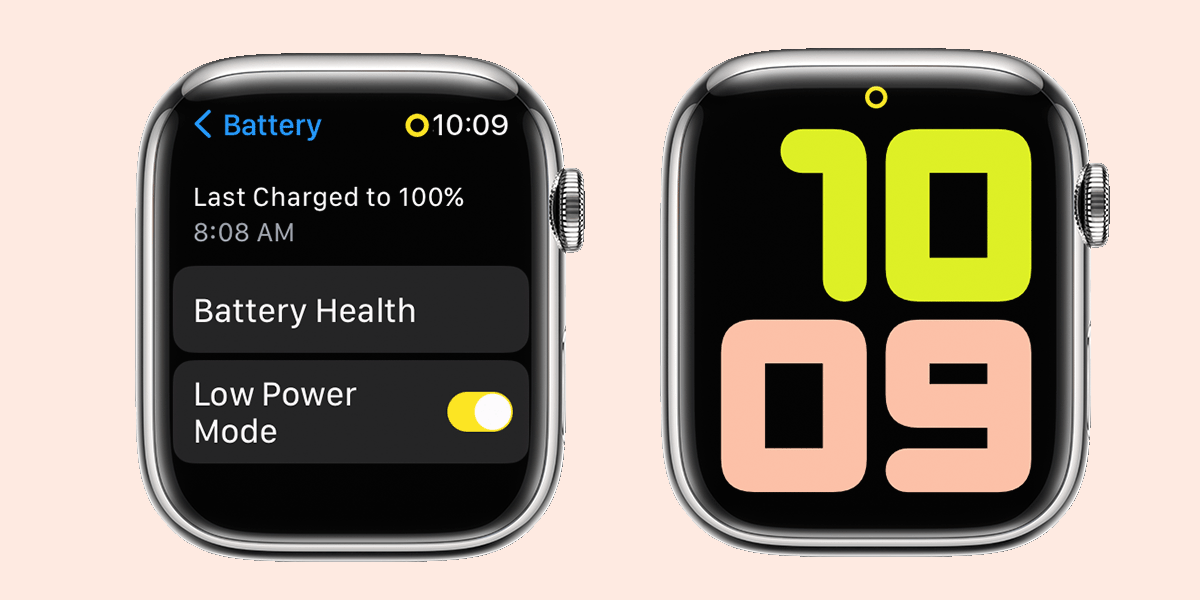 Techies are having a question that what will be the work of low power mode and for the answer they should read this part carefully
With watchOS 9, Apple removed the Power Reserve Mode and replaced it with the new Low Power Mode. This feature might help you get the most out of each charge by turning down new Apple Watch functionalities. This will have consequences on how well your Apple Watch performs.
But at least you know the time in an emergency, thanks to your functional watch. In Low Power Mode, your Apple Smart Watch becomes a simple wristwatch with a few added features.
First, when your Apple Smart Watch's battery is low, and you need to save power, you may switch to Low Power Mode. Secondly, if you are going to be away from your charger for more than two days, you may extend the Apple Watch's battery life by switching to Low Power Mode at full power.
A guide to turning on the apple watch's low-power mode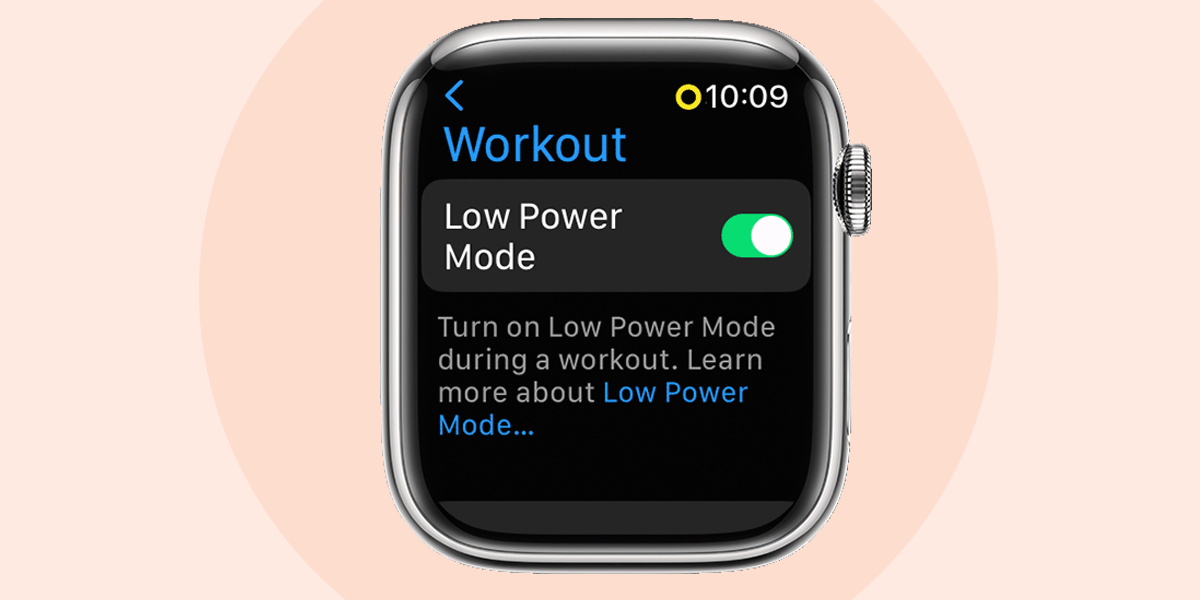 If having difficulties regarding the functioning of mode then here we are sharing a step by step guide to turn the mode on.
First, pull up the Apple Watch's Control Center by swiping up from the watch's face. Many tiles may be seen here.
Second, activate Low Power Mode by tapping the battery percentage tile.
More information, including what features will and will not function under Low Power Mode, is now available. Please read it through, then jump down to the bottom.
Third, choose the period you want the device to be on from the Turn On and Turn On For menus. Choose the Turn On option to activate Low Power Mode permanently or until you manually turn it off. To activate Low Power Mode for 1, 2, or 3 consecutive days, choose the corresponding Turn On For option.
Once you've made the appropriate selection, your watch will begin using its Low Power Mode feature. When the Low Power Mode is activated, the watch face will display a little yellow circle at the top of the screen. A message will appear when the Apple Watch's battery life drops below 10%, prompting you to switch to Low Power Mode. Once you charge your Apple Watch to 80% or more, it will automatically turn off Low Power Mode.
Also Read: Apple Watch- Questions, Questions
How to automatically enable low power mode while exercising
Here we are mentioning the process on how to turn on the mode automatically as it is asked by users.
While exercising on watchOS 9, you may use the Low Power Mode. No need to worry about the accuracy of heart rate or pace tracking being compromised by turning on Low Power Mode. Find out how to activate the function below.
First, choose the Settings app on the Apple Watch by pushing and holding the digital crown.
Second, choose Workout from the list's final selection.
Third, activate Low Power Mode by toggling its switch.
Your Apple Watch will now enter Low Power Mode whenever you begin an exercise session.
Steps to disable low power mode on an apple watch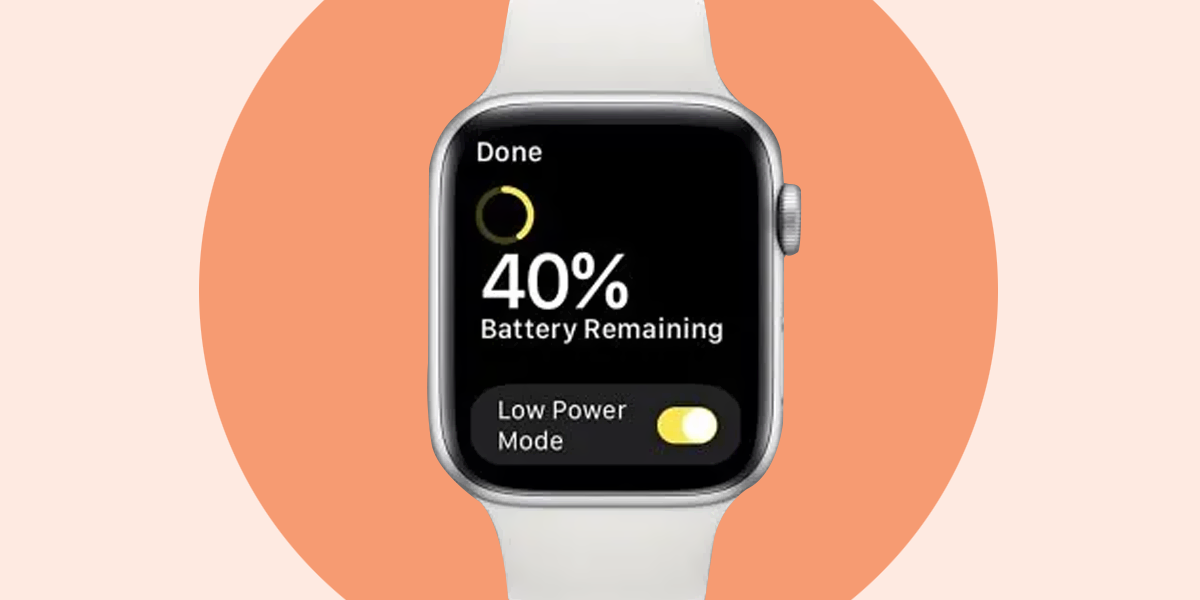 Some users also reported problems related to the disabling process so for them here is the guide that can help them
 First, swipe up from the watch face to open the Apple Watch's Control Center, then choose the battery percentage tile.
Second, turn the power saving mode off.
You may now use your Apple Watch usually, and any previously paused background processes will restart automatically.
Names of new models of Apple Watch that can function in Low Power Mode
As you might wonder if your watch supports the low power mode then here are the watches that can run the mode.
Series 4 Apple Watch
Series 5 Apple Watch
Apple Watch Series 6.
Apple Watch Special Edition (Gen 1 and 2)
Apple Watch Series 7
Apple Watch Series 8
Apple Watch Ultra
Final Words
Low battery life is a common complaint about the Apple Watch. You may avoid having to charge your Apple Watch every day by switching to its new Low Power Mode. This enables you to spend more time away from the charger.