There are many big festivals lined up for the month of October in 2022 and everyone is excited about how and where they are going to celebrate the occasion. Naturally when you have Navratri, Dussehra, Diwali, and others one can go on and on about them.
Flipkart and Amazon are two of the biggest e-commerce platforms that are coming out with exciting festive sale offers that have become the talk of the town. This is a good opportunity for those who couldn't buy their favourite electronic devices due to budget constraints but can go for it immediately.
Flipkart comes out with these sale offers every once in a while so that the festive season becomes a memorable one that everyone would remember for a long time and purchase gadgets that they otherwise could not.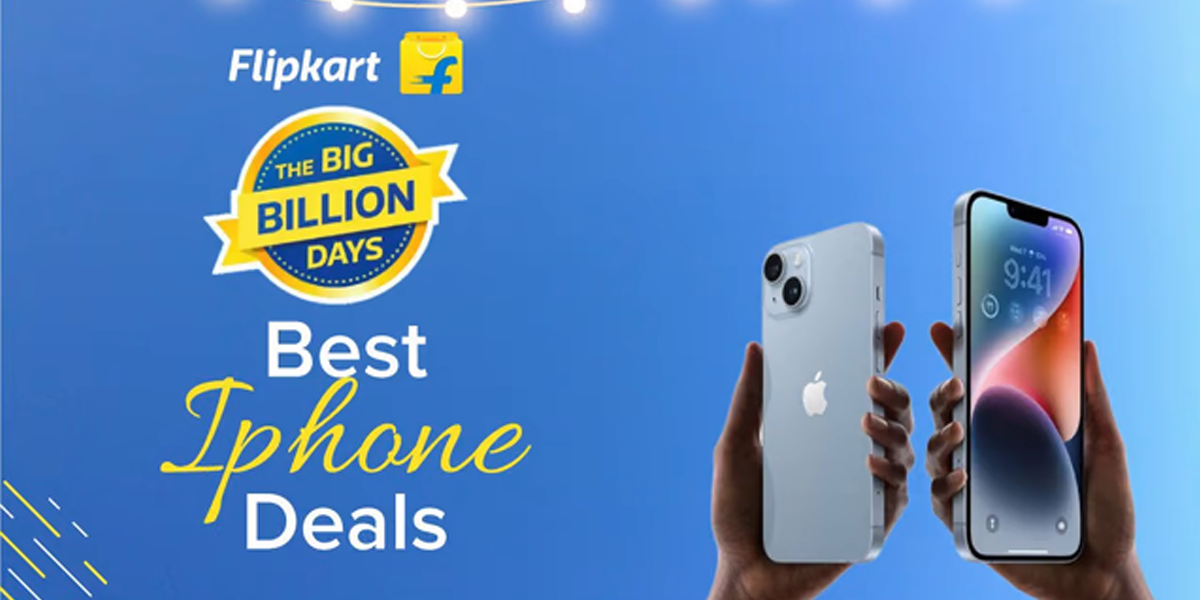 In Brief
As of now, we'll stick to Flipkart's Big Billion Days Sale event where you can avail everything from smartphones, laptops, costumes, and other souvenirs with excellent discount offers but the people are most excited about the former.
iPhone 11, iPhone 12, and iPhone 13 are quite high on the bucket list of many users that were deprived of the opportunity to purchase it during their initial launches but can use the sale event to fulfill their dreams of owning an iPhone model.
There are many people that want to join the Apple bandwagon but due to unaffordable circumstances, are not able to do so and there can be no better opportunity than this one for upgrading your phones.
It is important to mention here that online sale is one platform where no prices remain constant and keep fluctuating at regular intervals and go out of stock faster than anyone can expect, as a result of which you need to create your wish list and card details so as to enable a quicker purchase.
When it comes to the perfect offers, Apple iPhone 11 is a good bet that no one would want to miss especially for those who're fond of videography and those who are good at multitasking on a daily basis.
The break down price for iPhone 13 Variants:
-iPhone 13 (128GB) – Rs.57,990
-iPhone 13 (256GB) – Rs.66,990
-iPhone 13 (512GB) – Rs.86,990
iPhone 13 Mini will be available for Rs.58,990 at the Big Billion Days Sale while the price on Flipkart plunged to roughly around Rs.48,000.
iPhone 12 is more affordable, however, and considering it is a previous generation model, not many people would want to go for it as even the updates will be fewer as it was launched in 2021 so one can't expect any bigger ones at least until 2025.
The break down price for iPhone 12 and iPhone 11 Variants:
-iPhone 12 (64GB): Rs.53,990
-iPhone 12 (128GB): Rs.58,990
-iPhone 12 (256GB): Rs.67,990
-iPhone 11 (64GB): Rs.35,990
-iPhone 11 (128GB): Rs.39,990
Also Read: iPhone 13 Available at Affordable Rates on September 23