The preferences of professional gamers are just as varied as they are. Because of this, some gamers are adamant about commissioning a bespoke desktop or laptop computer to be built for them so that they may attain the degree of performance, aesthetics, and customisation that is optimal for them.
The good news is that you do not need to be a technological whiz or a specialist in information technology to make it happen. If you master the concepts presented here, you will be able to build a gaming setup that is more effective and less stressful than anything you could buy off the market.
Also Read: EA Play Games for PC, PlayStation, and Xbox
Basic Computer Parts For Gaming
There are many options out there, but the essentials of a gaming PC remain the same, no matter the genre.
There are essential components for a gaming PC and some extras that wouldn't hurt. To avoid missing a crucial step or blowing your cash on an element you can easily add later, it's critical to know the difference while learning how to construct a gaming computer.
The advice of gaming professionals is that you incorporate the following components in your custom build:
Processor
More frequently than any other component, the central processing unit (CPU) is highlighted in computer advertisements and livestreams of your favourite gamers on Twitch and YouTube. This is where the PC's processing power resides, making it the essential part of the machine.
It prioritises the numerous jobs your computer will do, cycles between them, and makes sure you may work on many things at once without interruption.
Also Read: 7 Upcoming games for 2022
This component has simple requirements, but it might be crucial; therefore, it would be wise to consult an expert if feasible. While choosing a less powerful CPU might help you save money, the ultimate result could be disastrous for your gameplay.
A higher CPU is worth the investment if you expect to play graphically intensive, online, or multiplayer games often and for extended periods.
You can't do better than the Core i5-12600K in the central processing unit. It's the most significant CPU period, not simply the best processor from Intel or the best processor for video games. It has 10 cores, including 6 performance and 4 efficiency cores, and costs around Rs 24000.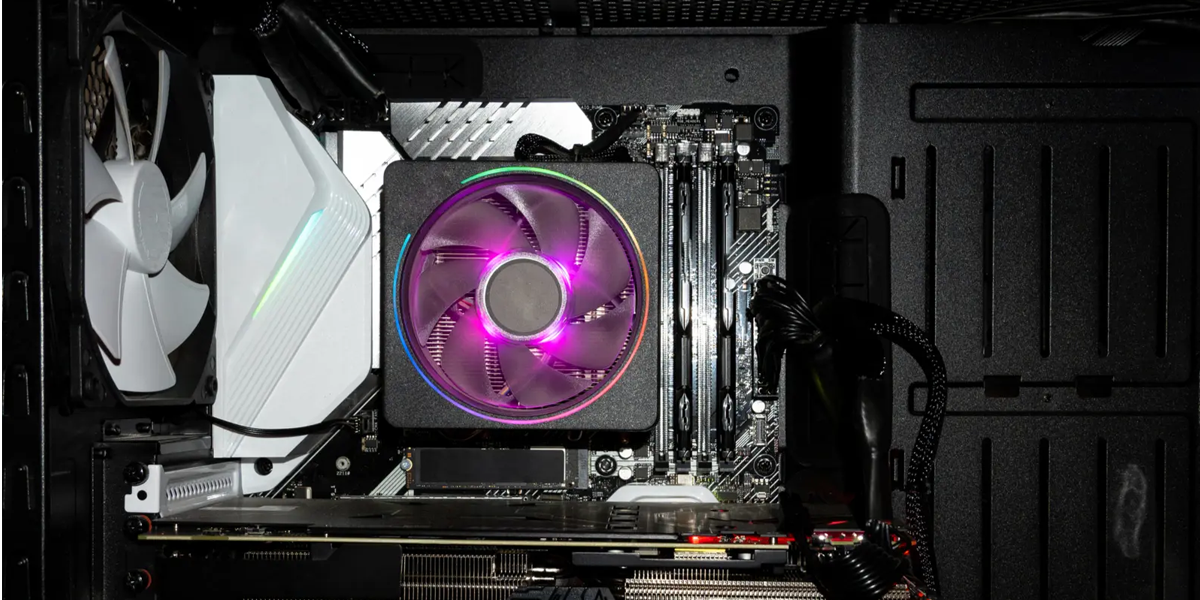 Memory
RAM, or random access memory, is a kind of storage quickly accessed by the CPU and allows for rapid file retrieval. It plays a similar role as the CPU in preventing the computer from lagging during games.
Also Read: 10 Best PlayStation Plus Games You Can Play Right Now
Many gamers enthusiastically welcome adding 16GB of RAM, while experts advise using at least 8GB. Insufficient memory or processing speed might lead to unsteady computer performance, so choose these settings carefully.
Registers are the computer's quickest memory. Input any sort of data, including computer instructions, storage addresses, and mathematical calculations, into a specific area of a computer's CPU. The amount of information stored in a register is indicated by its memory size.
Best RAM model for your PC is Corsair Dominator Platinum RGB DDR4 3600MHz.
Motherboard
As soon as you've decided how the inner workings will function, you'll need to devise a way for them to communicate with one another. This duty falls on the motherboard, which you should replace if necessary. This essential section acts as the gaming computer's brain, directing the operations of the other components and ensuring that they run smoothly.
Be aware that your computer's motherboard and central processing unit (CPU) must be compatible for it to work correctly.
Number one on the list of best-selling computer motherboards is the Intel Core i5, a desktop processor with 12 (8P+4E) cores that can reach 5.0 GHz when overclocked and using the Intel 600 Series Chipset.
Also Read: Xbox Game Pass titles for November 2022 revealed
Graphics
Need the best PC games ever? You'll need a capable graphics card, then. Along with all the games you'll be doing, the appropriate card will allow you to view high-definition and 4K videos, edit films and audio, and more.
Knowing the difference between integrated and discrete (or "dedicated") graphics will help you decide which graphics package is right for you. The separate devices include their processor and a GPU and are required for the most demanding games. Aim for a GPU that can produce 60 FPS or more for regular gaming and 90 FPS or more for VR use.
The RX 6600 is an 8GB graphics card capable of running all AAA games at ultra settings in 1080p at 60-75 frames per second.
Case
Invest in a case that will secure your purchases while making it easy for you to get to them whenever you need to. Make sure that the one you choose has space for growth in the years to come and can manage many upgrades simultaneously.
As an added benefit, you can show your uniqueness via your chosen options, which may range widely and be tailored to your needs. You may create a work of art out of a powerful gaming computer that has a box made of glass by placing LED lights inside of it and employing wires of different colours.
SilverStone Fara V1M Pro 4.0 Outstanding Best MicroATX Case Overall.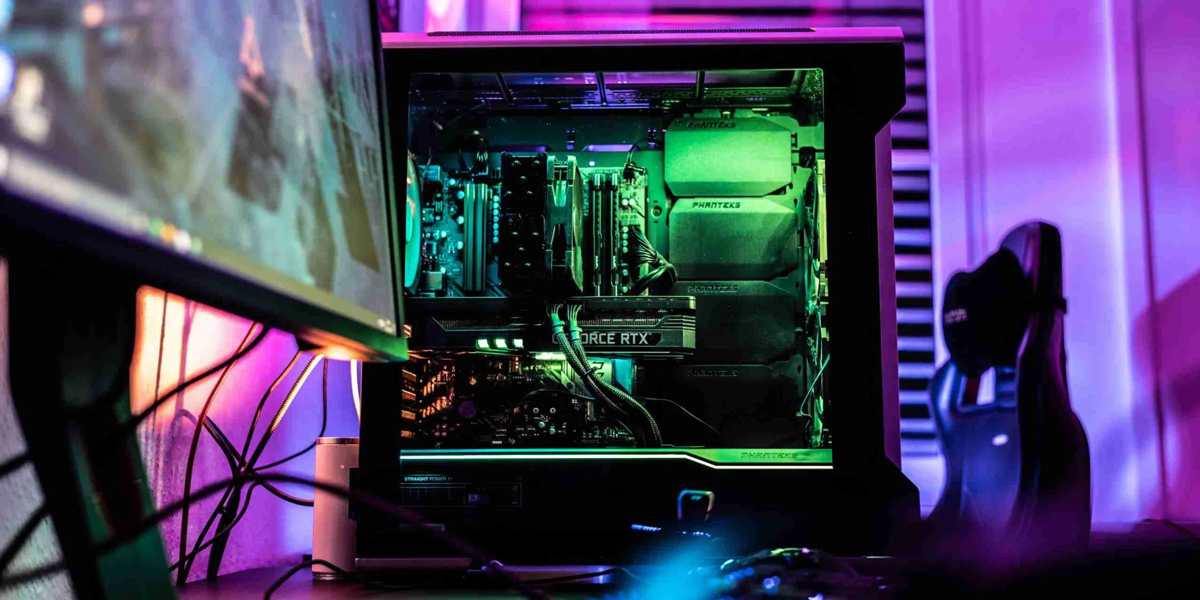 Power
A gaming PC's performance hinges on the power supply unit (PSU), which is seldom the subject of conversation. Avoid skimping on this seemingly small component. It is job to provide power to your bespoke structure and all its parts. Purchase a reliable PSU if you value the safety of your gaming PC against electrical malfunction.
Also Read: Top 5 God of War Ragnarok-like Games to Play
Cooling System
A separate heatsink fan will be required if your CPU does not come with one. Due to the high temperatures that gaming PCs may reach after prolonged usage, this part is essential. Additionally, it might be an excellent complement to the case fan if one is included.
Which cooling method, air or liquid, you use may be a personal preference. In most cases, the air-cooling system is less expensive and simpler to set up for novice gamers.
Best PC Cooling system is Noctua NH-D15 CPU Cooler.
Storage
Which do you prefer: a hard disc drive (HDD) or a solid-state drive (SSD) for your gaming rig? The decision is up to you, and personal taste may play a role.
The NVMe (Non-Volatile Memory Express) protocol is much more prevalent among gamers than the more common SATA (Serial ATA) standard, and SSDs are the preferred storage medium for games. For the most part, both can respond quickly and have minimal latency (the time it takes for one component to complete before the next can begin) while playing games.
Also Read: PS Plus vs Xbox Game Pass
Operating System
The OS abbreviation is often used to refer to the operating system. Many gamers have no problem using Windows-based solutions, and Windows OS provides gamers with more freedom and portability, which is very helpful for students. If the most played games are compatible, any OS will do.
An operating system is a layer that mediates communication between applications and the various components of a computer's hardware. The operating system is programmed to control the computer, including all of its features and functions.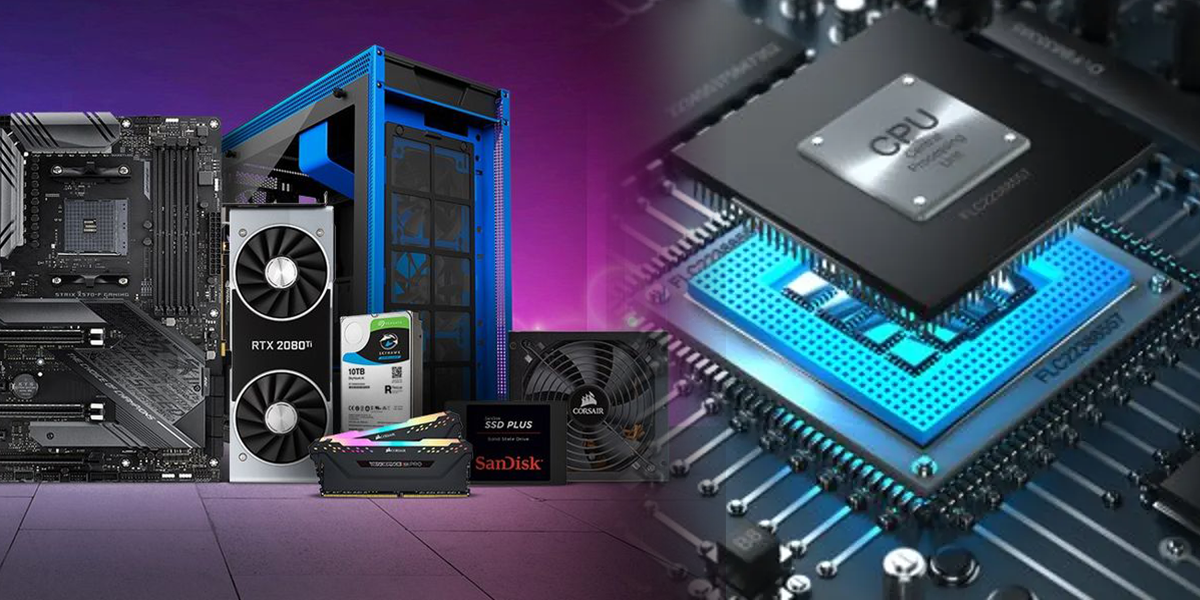 List Of Components You Need For Your PC
PSU: – Asus ROG Thor 1200W Platinium
As one of the best power supplies available, the Asus ROG Thor 1200W Platinium can run two graphics processing units(GPUs), a motherboard, and more. A programmable OLED power indicator shows how much juice is sent to the motherboard.In addition to built-in ROG heatsinks, it also has RGB lighting and IP5X wing-blade fans.
Also Read: Here is the list of best CPUs you can buy for every Budget !
CPU: – AMD Ryzen 7 5800 X3D
The Ryzen 7 5800 X3D is a top-tier processor designed for extreme gaming and one of AMD's most excellent CPU offerings. It has a combination of fast cores and 69MB of L3 cache, making it the quickest desktop gaming CPU in the world. As a bonus, it comes with 3D V-Cache technology, which improves the computer's efficiency while running resource-intensive programs and games.
The Ryzen 7 5800 X3D, which can be purchased for Rs 42,000 on Amazon India, is among the top options for your custom PC build. After the graphics processing unit (GPU), it is the most costly section of a computer, but it also performs the most critical functions.
Monitor: – ViewSonic XG2405
You'll need a display with many refresh rates and the ability to create plenty of frames per second if you're making a gaming PC. Regarding gaming monitors, the recently released ViewSonic XG2405, with a refresh rate of 144 hertz, may be your best choice.
You may adjust the screen's brightness to suit your needs by changing the color temperature and the settings in the on-screen display. The firm has included several game modes from which players may choose based on the kind and genre of game they're playing.
SSD: – WD Black SN770 and WD BLACK SN850 NVMe SSD
Without sufficient storage, a computer is essentially useless. And what could be better than an SSD? The WD Black SN770 and WD Blue SN570 are two of the best SSDs currently available; you can connect them to the motherboard in a direct connection and benefit from their lightning-fast performance.
Regarding load times, the WD Black SN770 can provide rates of up to 5,150MB/s. However, the WD BLACK SN850 NVMe SSD has a Sequential Read Performance of 3500MB/s, which may make your system perform 5 times faster than standard HHDs.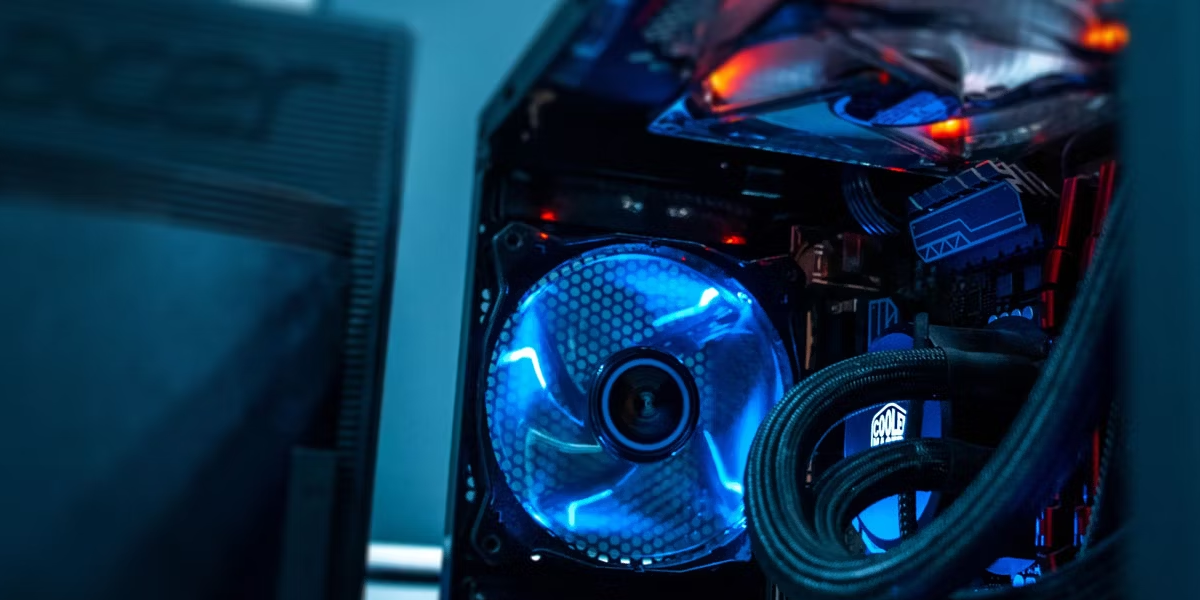 Motherboard: – Asus TUF Gaming X570-Plus
If you're looking for a motherboard that supports a high-end CPU and graphics card, go no further than the Asus TUF Gaming X570-Plus. The motherboard has many excellent features, including RGB lighting, Wifi compatibility, slots for a video card and an audio card, and two slots for a graphics processing unit (GPU).
Also Read: Grand Theft Auto; PC Cheat Codes for Season 5
You can link up the thermal status monitor to show the CPU temperature, and the Asus TUF Gaming X570-Plus supports practically everything you might want in a gaming PC.
GPU: – AMD Radeon RX 6900 XT
Compatibility and improved performance are why the AMD Radeon RX 6900 XT is recommended for use with the Ryzen 7 5800 X3D. With its AMD RDNA 2 architecture, the RX 6900  XT is equipped with 80 high-performance upgraded Compute Units.
The 12GB of specialized GDDR6 RAM can shoulder the load of providing ultra-high frame rates and 4K resolution games. Radeon RX 6900 XT prices in India fluctuate between Rs 95,000 to Rs 1,19,000, depending on the original equipment manufacturer. You may also look for it at a local market to save money.
RAM: – 16GB Kingston Fury
It is possible to supply the CPU with the 16GB Kingston Fury 3600MHz CL16 DIMM Fury Renegade RGB RAM stick, and it also has RGB illumination. This RAM stick may also be used to feed the CPU.
PC gamers have a high demand for this RAM since it assures that they will not experience any latency when playing their games if they have it installed on their machines. The total cost from Amazon would be Rs 4,628 since you will need two of the 8GB RAM sticks to complete your purchase.
Also Read: PlayStation vs Gaming PC
WiFi Router: – Huawei Wifi AX3
It is impossible to have a good gaming experience without a robust router to maintain a stable internet connection. This is because the vast majority of games are now played online, and gamers choose to save their data in the cloud rather than on their hard drives.
My tests and usage have shown that the AX3 is one of the best models now available and will suit all your gaming needs. The router is compatible with Wi-Fi 6, also known as 802.11ax, which offers many improvements over its predecessor, Wi-Fi 5, and was developed to address the growing need for Wi-Fi that is both quicker and more efficient.
Liquid Cooler: – Asus ROG Ryujin II 360
The Asus ROG Ryujin II, 360 liquid cooler, is up next, and it will keep the processor calm and quiet during gaming or 3D rendering hours. You may pick various animations, pictures, and movies to showcase on your CPU fan, and the display can be tailored to your specific needs.
If you don't want to spend much on a thermal cooler, you may always go with something less than the Asus ROG Ryujin II 360 (which retails for Rs 21,499).
Conclusion
Although a specialized gaming PC may be the more popular choice, laptops can provide some distinct benefits. A computer's components are all contained inside the machine, making it difficult to construct one from scratch.
As a direct consequence of this, the majority of first-time builders choose to construct their gaming rigs using desktop PCs. When you buy a gaming laptop, you have considerable discretion in customizing features like the amount of random access memory (RAM) to meet your preferences and requirements.
Also Read: Ubisoft Officially Confirms Hero Of Next Assassin's Creed Game