Anytime is a good time to binge-watch. The struggle, however, is finding the perfect series in your free time. Open a streaming platform and it is stuffed with promising content from all across the world.
At that moment, deciding what to watch and what to ignore is how you are most likely to spend your free time. To offer you a quick solution, in case you are wondering what some of the most interesting recent OTT releases are, we have done the job for you.
Here's a quick round-up of the best recent OTT releases for you to binge-watch.
Karthikeya 2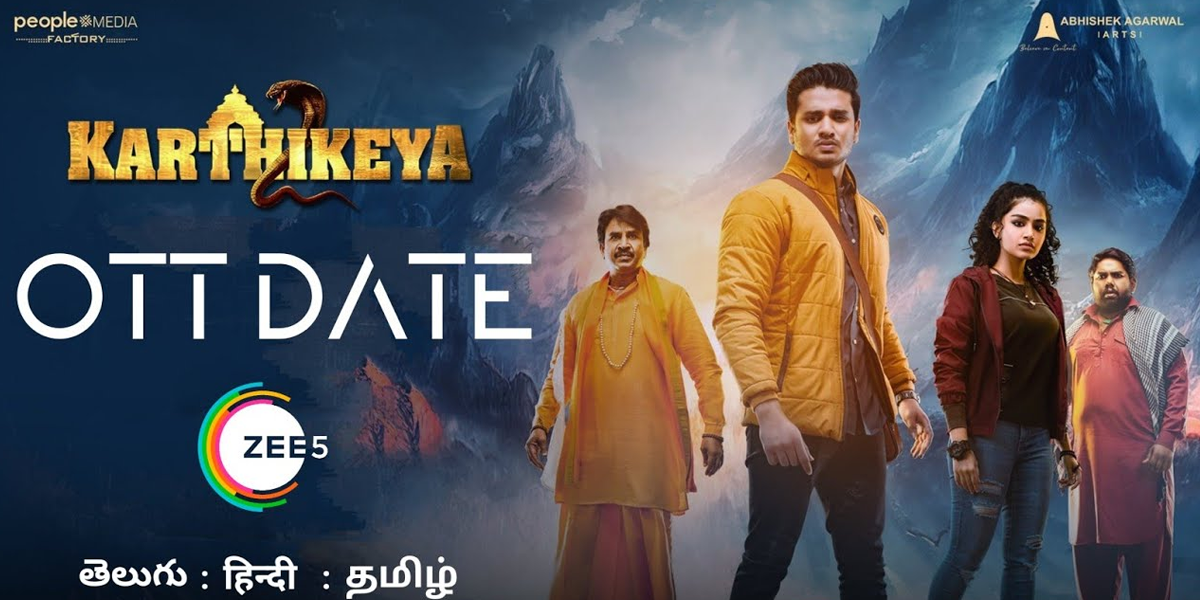 Karthikeya 2 is a 2022 mystery action-adventure Telugu language film that stars Nikhil Siddhartha, Anupama Parameswaran, and Anupam Kher in the main roles. Serving as the sequel to the 2014 film of the same name, the plot of part 2 revolves around the lead character of Karthikeya who is this time on a quest to find Lord Krishna's lost anklet.
Also Read: 10 best Mirzapur like Hindi web series to watch online
After gaining tremendous critical and commercial success on the big screen, Karthikeya 2 proved to be equally successful after its OTT release happened in early October on Zee5.  The film created a ground-breaking record of 100 crore viewing minutes within the first 48 hours.
Watch Karthikeya 2 on Zee5.
Four More Shots Please! Season 3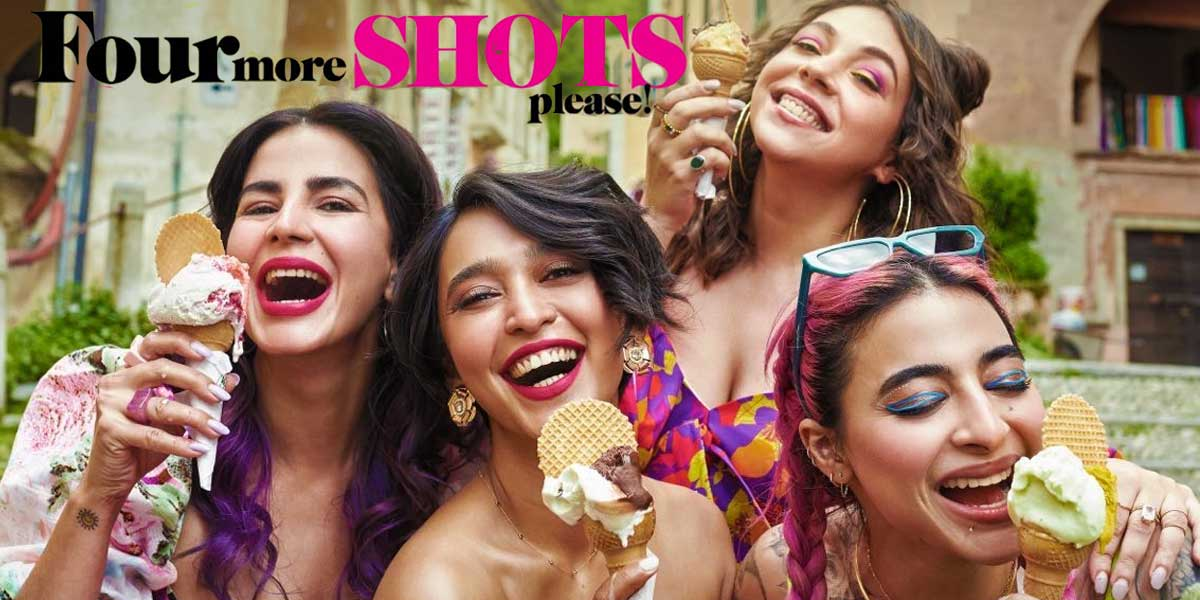 The unapologetic bold babes of OTT are back on screen with more fun, more swag and more drama (if that's even possible). Four More Shots Please! has been one of Amazon Prime Video's most popular original series from India.
Often referred to as the modern Indian version of the popular American show "Sex and The City, the show starts Kirti Kulhari, Sayani Gupta, Bani J and Maanvi Gaagroo, Prateik Babbar, Neil Bhoopalam, Simone Singh, Milind Soman, Ankur Rathee, and Amrita Puri in significant roles. You can watch all three seasons on Amazon Prime Video or the latest one in case you have already binged the previous seasons.
Also Read: Netflix is Coming with a Series Where You Can Watch Episodes in Any Order and it Will Affect How You View the Story of "Kaleidoscope"
Watch Four More Shots Please! on Amazon Prime Video.
TVF Tripling Season 3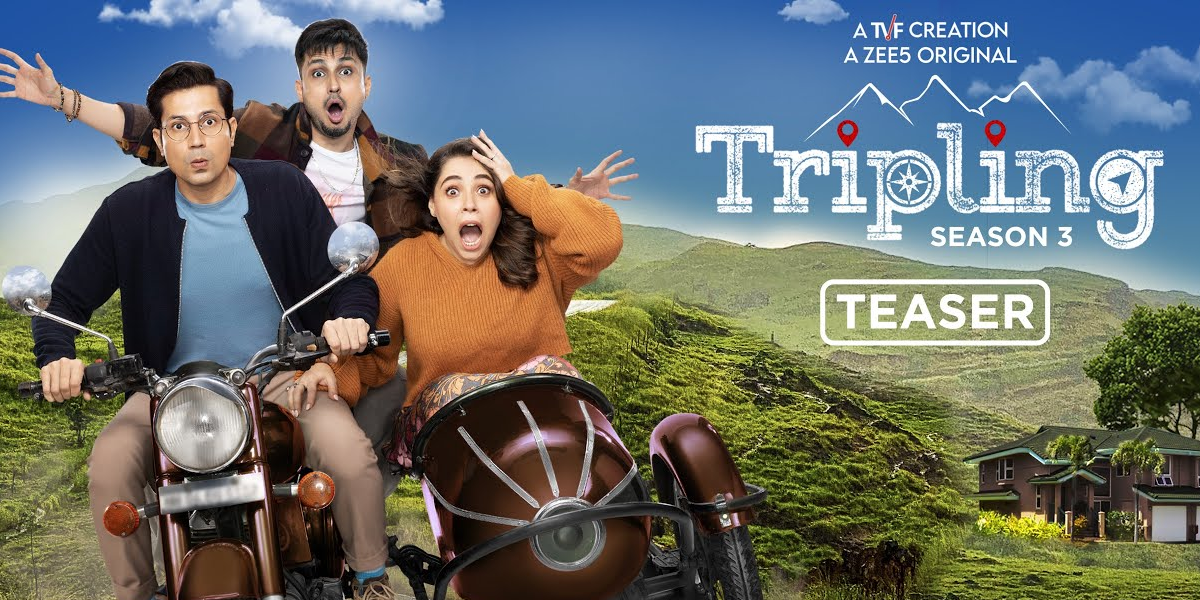 Who are the internet's favourite siblings? The answer to this question is only one, Chandan, Chanchal and Chitvan. TVF Tripling is one of those initial web series that actually should be credited with making TVF what it is today. The story of these three siblings and the way it has been presented have resonated with the masses and made it one of the most loved web series of all time.
The show has some popular internet faces as main characters including Sumeet Vyas, Maanvi Gagroo, Amol Parashar, Kunaal Roy Kapur, Nidhi Bisht, Kumud Mishra, and Shernaz Patel. Every season Chandan, Chanchal and Chitvan have faced some major problems and this season is no different. This time the parents are filing for divorce and the siblings obviously have a plan.
Also Read: Top 7 spy series to binge watch on major streaming services!
Watch TVF Tripling on Zee5.
Barbarians Season 2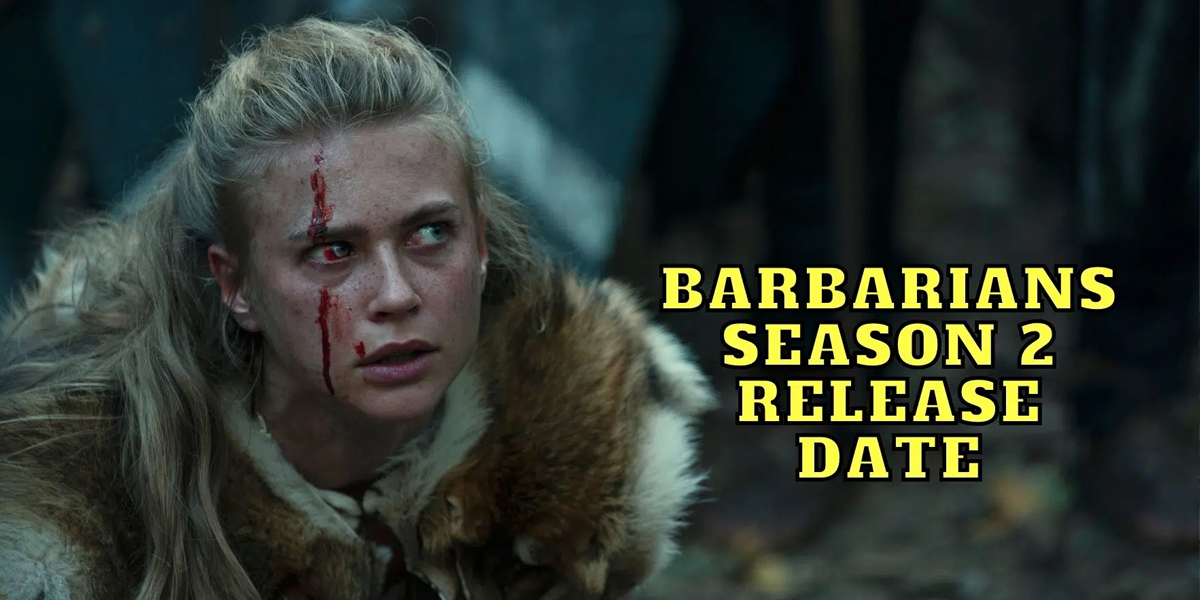 Netflix has recently released instalment 2 of the popular German show, Barbarians. The show this time has a mix of old and new cast members, which includes Laurence Rupp, Jeanne Goursaud, David Schutter, Bernhard Schütz, Robert Maaser, Daniel Donskoy, Murathan Muslu, Andrea Garofalo, Stefan Ruzowitzky, Alessandro Fella, Cynthia Micas, Katharina Heyer, Gabriele Rizzoli and Giovanni Carta.
Season 2 will tie all open plot points from the last season and will start many new battles. The trailer indicates this season hovers around new legions, new enemies, new heroes and Folkwin Wolfspeer's betrayal amongst other plots. The magnificent historical drama this time will have six episodes of close to 45 minutes each.
Also Read: Top 10 Most Expensive OTT/TV Series Ever Made
Watch Barbarians season 2 on Netflix
Love is Blind Season 3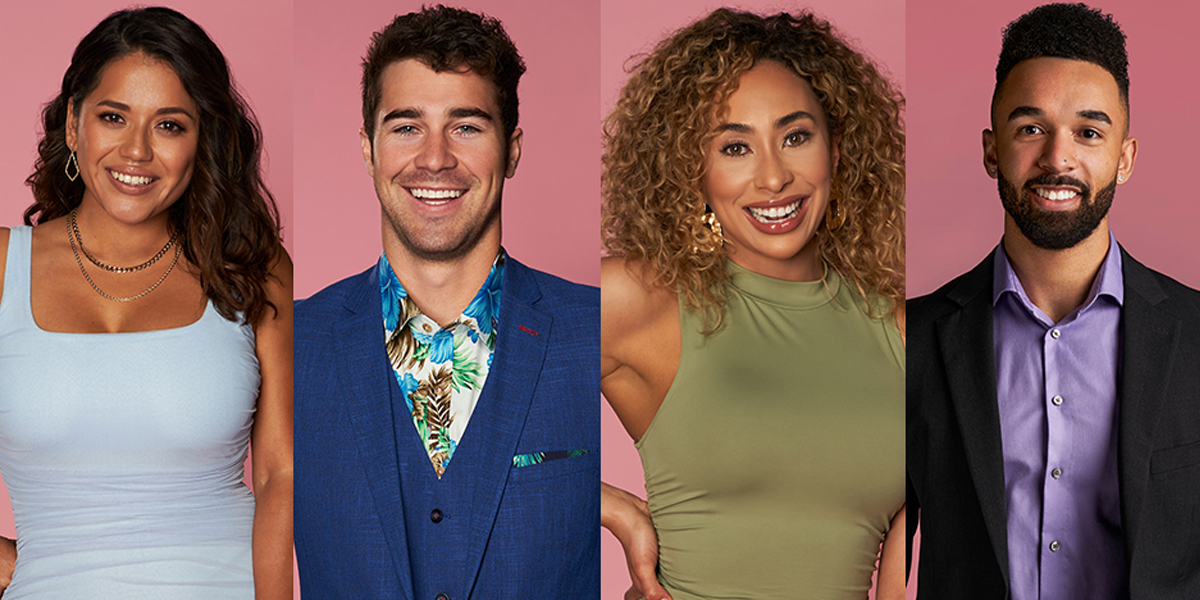 If you are into some high-voltage emotional reality drama then Love is Blind is your territory. This is an unscripted reality show where singles from Dallas, Texas (US) spend time finding the love of their lives.
The show is hosted by Nick Lachey and Vanessa Lachey. Season 3 of Love is Blind has as many as 30 singles from Dallas entering the show to search for love, get engaged and hopefully married. The only catch is… all this happens before two people even meet each other. Thus the name, Love is Blind. It is a show where people literally fall in love blindly.
Watch Love is Blind season 3 on Netflix.
Also Read: Amazon Prime Video Mobile Edition Annual Plan Introduced in India
Maja Ma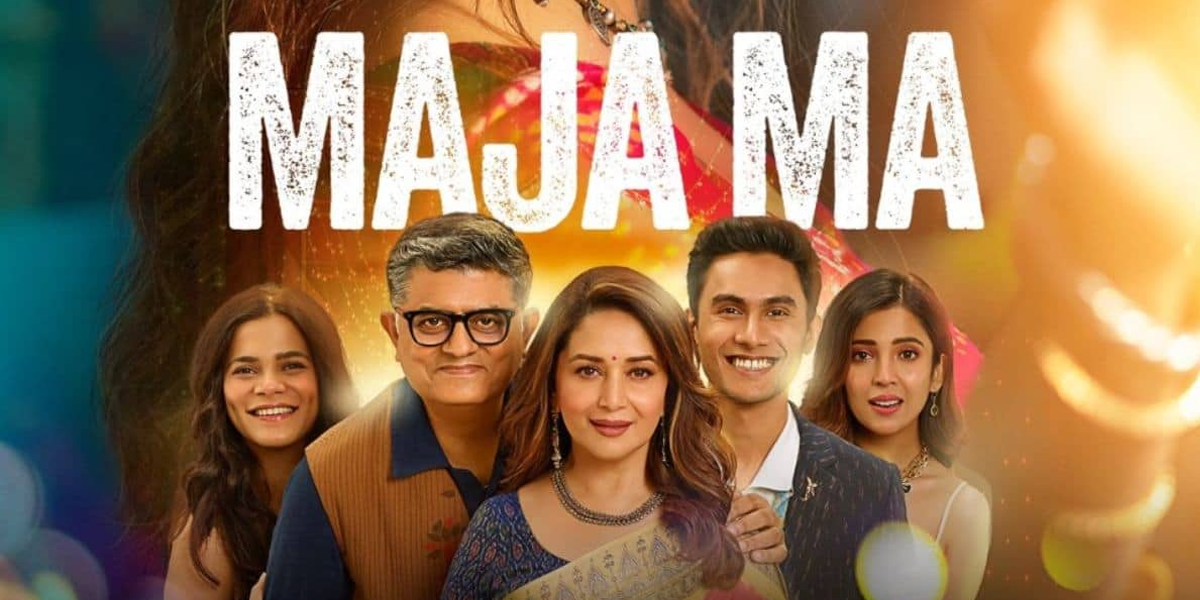 Maja Ma, starring Madhuri Dixit, Gajraj Rao, Ritwik Bhowmik, Barkha Singh, Srishti Shrivastava and Simone Singh in vital roles, premiered on Amazon Prime Video in early October. The story of Pallavi Patel, a quintessential, middle-aged, devoted housewife, who comes into the centre of attention when a rumour about her surfaces.
Famous for her dance and cooking, Pallavi (played by Madhuri Dixit) has to now do everything to save her middle-class family's ethos. The film received average reviews from both critics and audiences upon release. However, a thought-provoking social concept and Madhuri's second step in OTT are enough reasons to tune in.
Watch Maja Ma on Amazon Prime Video.
Also Read: Kantara to Get Netflix OTT Release in Hindi on December 9
From Scratch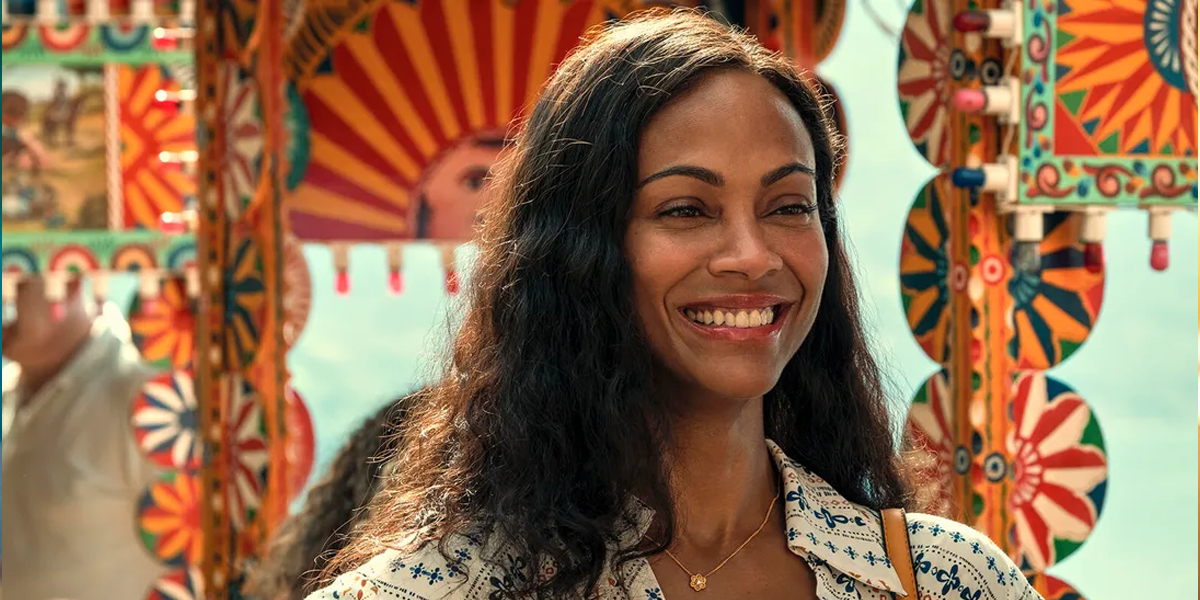 Based on the New York Times Best-Selling Memoir of Temi Locke titled "From Scratch", this is an American drama miniseries or limited series created by Attica Locke and Tembi Locke. The story centres around the protagonist an American woman Amy (played by Zoe Saldana), who falls in love with a Sicilian man Lino (played by Eugenio Mastrandrea) while she is in Italy for higher education.
The eight-episode miniseries is a bitter-sweet love story that plays with many emotions such as friendship, hope, togetherness, happiness, family and many more. Apart from Saldana and Mastrandrea, the show also has Danielle Deadwyler, Keith David, Kellita Smith, Judith Scott, Lucia Sardo, Paride Benassai, Roberta Rigano, Terrell Carter, Medalion Rahimi, Jonathan Del Arco, Peter Mendoza, Lorenzo Pozzan, Jonathan D. King, and Saad Siddiqui.
Watch From Scratch on Netflix.
Also Read: Love Today OTT Release Date Revealed