If there is one thing Android is known for, it is flexibility. Whatever your taste, you may find a phone that complements it. And nowadays, fashion is more about software than hardware.
Although all Android phones utilize the same operating system, the appearance and feel can differ greatly depending on the manufacturer. In this article, we'll define an Android skin and bring you through the best six Android skins to try.
What Exactly Is an Android Skin?
Android, unlike Apple's proprietary operating system, is an open-source operating system. This enables manufacturers such as Samsung and OnePlus to personalize the software experience on their phones by making design changes to the Android version that runs on them.
Also Read: Safety Check Measures in iOS 16 Operating System
Brands change the user interface on their phones in the same manner that you download launchers from the Play Store to display their distinctive style and stand out from the competition. You may prefer one Android skin over the other depending on your preferences.
Pixel UI by Google
Pixel UI is the Android skin that appears on Google Pixel smartphones. It should be noted that Pixel UI is not an official moniker granted by Google to this skin; it is simply a phrase used by enthusiasts to refer to it.
Many people confuse Pixel UI with stock Android because they appear and act similarly; after all, Google controls Android. Despite their similarities, they are not the same. For starters, Pixel UI offers more functionality than standard Android and is more visually appealing.
Also Read: Chrome OS Flex
The fact that Pixel UI receives OS upgrades faster than any other skin is its main selling point. This implies that if you possess a Pixel phone, you will be the first to access new Android features as well as Pixel-exclusive ones.
It's also the most Google-centric of all the Android skins, which might be a plus or a disadvantage depending on how much you rely on Google services.
OnePlus OxygenOS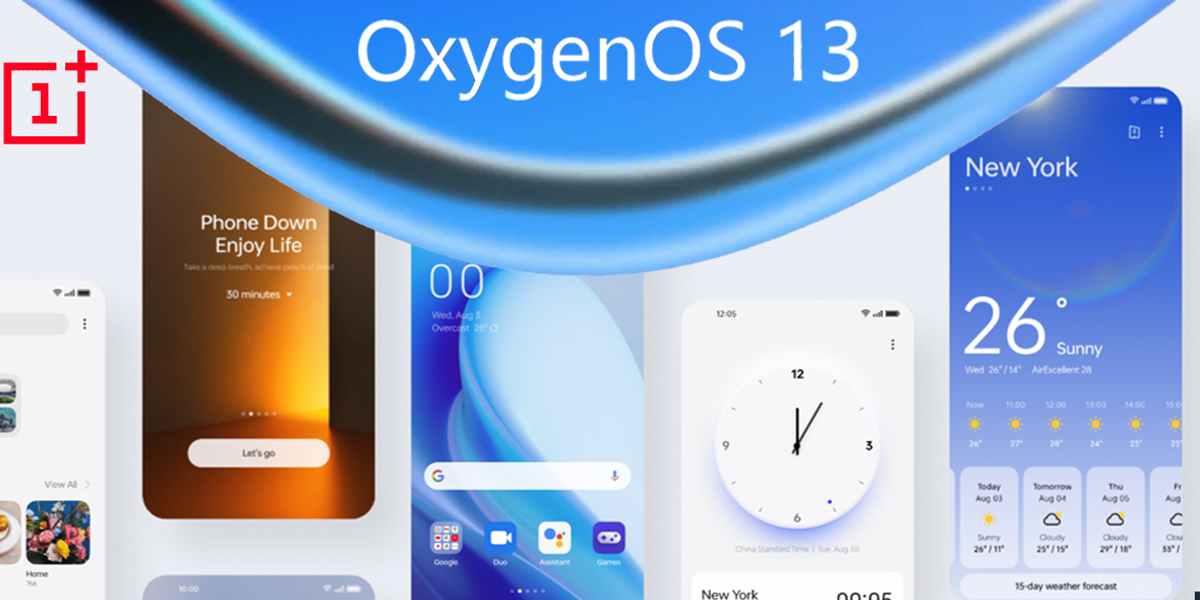 The sleek, simple, and smooth OxygenOS from OnePlus are immensely popular among tech fans. Many well-known tech reviewers have even declared it their favorite Android skin of all time.
Also Read: Why are Android users switching to the iOS ecosystem
However, since OnePlus announced its merger with Oppo, OxygenOS has undergone certain tweaks to more closely match Oppo's ColorOS. Understandably, this sparked outrage among OnePlus supporters, prompting the company to reverse its decision and give clarity.
For the time being, OxygenOS is a fantastic option for anybody looking for a near-stock Android experience with a few key changes and additions on top. However, we believe OxygenOS will continue to draw influence from ColorOS in the future.
Xiaomi's MIUI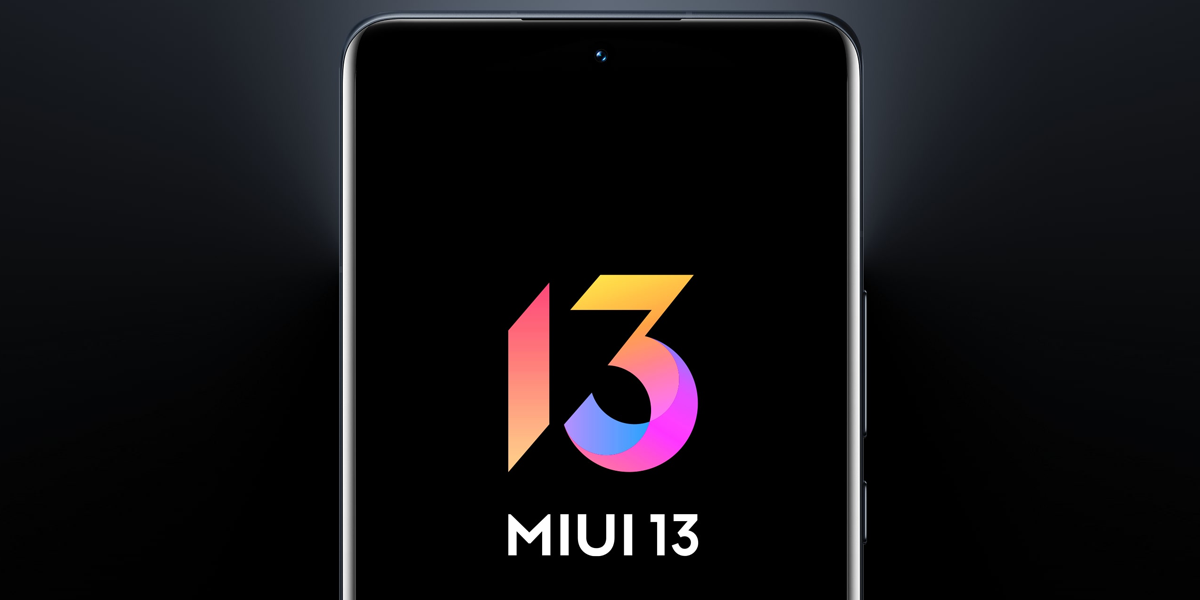 Xiaomi's MIUI is the world's second most popular Android skin, trailing only Samsung's One UI; in fact, it leads in several Asian regions. Apart from being primarily inspired by iOS, MIUI is also the most robust Android skin available, with a plethora of customization options, widgets, themes, and icon pack compatibility.
Also Read: iPhone iOS 16 System
Unfortunately, it also comes with a slew of bloatware apps and built-in advertisements. Xiaomi lowers the price of its phones in order to increase sales by earning from software collaborations with marketers and third-party developers. Almost all Chinese phone manufacturers employ this method to establish dominance in price-sensitive Asian markets.
List of top ten OS except for iOS and why they are booming in the market.
The following is a thorough examination of the most popular operating systems in use today. We'll go over them alphabetically one by one.
Android
It is a mobile operating system created by Andy Rubin, Rich Miner, Nick Sears, and Chris White in Palo Alto, California, in October 2003. Google bought Android Inc two years later (in 2005).
Android OS, which is mostly written in Java (UI), C (core), and C++, is based on a modified version of the Linux kernel and other open source software and was particularly developed for touchscreen mobile devices such as smartphones and tablets.
It is now the best-selling smartphone operating system in the world. Among the Android features are messaging, auto-correction and dictionaries, a web browser, and voice-based capabilities such as calling, texting, navigation, multitasking, screen capture, and TV recording.
Also Read: Huawei's HarmonyOS empowering new ecosystem of devices
It also supports different languages, Bluetooth, tethering, and a variety of audio/video/still media types, as well as external storage.
Fire OS by Amazon
Amazon Fire OS is a mobile operating system developed by Amazon for their Fire Phone and Kindle Fire tablet lines, as well as the Echo, Echo Dot, and other content delivery devices such as Fire TV. It is forked from Android, which means it is a new piece of software created by developers taking a copy of the source code from Android's software package and expanding on it independently.
This explains why Fire OS is mostly developed in C (core), C++, and Java (UI). With a customized user interface and strong linkages to content accessible via Amazon's own shops and services, Fire OS concentrates on content consumption.
To put it another way, Fire OS employs a modified user interface meant to prominently promote content accessible through Amazon services such as Amazon Appstore, Amazon Video, Amazon MP3 & Audible, and Kindle Store. The most recent update is Fire OS 7.3.1.7 for 8th, 9th, and 10th generation devices.
CentOS
CentOS, an open source free software that provides comprehensive platform management, is suitable for developers searching for an operating system that would simply assist them in carrying out their coding responsibilities.
Also Read: Windows 11 in 2023
It has a lot of resources for developers who want to build, test, and publish their code. Furthermore, it provides seamless interoperability by resolving hundreds of hardware and software issues, and it has extensive security capabilities such as process and user rights management, allowing developers to safeguard mission-critical data.
It also performs well in terms of sophisticated networking and compatibility. This is why CentOS is better suited for developers than for personal and residential usage.
Google Chrome OS
Google created Chrome OS, another Linux kernel-based operating system. It is based on the free software Chromium OS and employs the Google Chrome web browser as its primary user interface. As a result, Chrome OS primarily supports web apps.
The OS, created in the programming languages C and C++, includes an integrated media player and file manager, as well as support for Chrome Apps and remote access to the desktop. In 2014, Android applications were made available on Chrome OS.
It is worth noting that Google launched the Chrome OS project in 2009, and the first Chrome OS notebook, known as a Chromebook, entered the market in May 2011. Chrome OS is only accessible pre-installed on hardware manufactured by Google's partners, while there are unauthorized techniques for installing it on other devices.
Debian
Debian is a free open-source operating system based on the Linux kernel, with over 59000 packages. It is simple to install and provides developers with a user-friendly interface. Its benefits include speed – regardless of CPU performance, it is quicker and lighter than many other operating systems – and built-in security firewalls to secure important data. It is also cost-effective.
Also Read: iOS Dominates and Android Flounders
BSD for free
Free BSD, created by a big community at the University of California, is a free UNIX-based open-source software that is compatible with many systems and touts qualities such as speed and reliability.
It also has superior security features, efficient memory management, and the capacity to handle severe loads, making it an excellent choice for sophisticated networking, internet, and intranet services.
Free BSD is a powerful operating system that can readily adapt to higher-end Intel-based appliances. It is easy to install via CD-ROM, DVD, or directly over the network using FTP and NPS.
Fedora Linux
Fedora is a Linux distribution created by the Fedora Project and funded by the American software corporation Red Hat. It consists of software released under multiple free and open-source licenses.
Also Read: Android 14: Features & Eligible Devices Revealed
It has pre-installed applications like LibreOffice and Firefox, as well as the Red Hat Package Manager package management system. Fedora has a very short life cycle, with each version normally maintained for 13 months, a specific version supported until 1 month after the next version is published, and most versions supported for roughly 6 months.
The good news is that Fedora users do not need to reinstall the new version; they can just upgrade from one version to the next. The most recent installment, 33, was released in October 2020.
Raspberry Pi Operating System (formerly Raspbian)
This operating system, formerly known as Raspbian, was designed specifically for the Raspberry Pi line of tiny single-board computers. It is based on Debian, a Unix-like operating system comprised completely of free software. Stretch, Jessie, and Buster are some of the variations.
Earlier versions were 32bit and based on the Raspbian core, thus the name Raspbian; however, following 64bit versions that do not utilize the Raspbian core has changed the name to Raspberry Pi OS is available in both 64bit and 32bit versions. However, as of August 1, 2020, the 64-bit version is still in development and is not ready for general use.
Ubuntu
Ubuntu is an open-source Linux distribution based on Debian's architecture and infrastructure. It is available in three editions: desktop, server, and core (for the internet of things, devices, and robots).
Also Read: Microsoft Will Not Support Edge Browser On Windows 7, 8.1 OS
All editions can operate on their own machine or, for example, under Windows. Ubuntu is popular for cloud computing since it supports OpenStack. It runs under the GNU General Public License (GPL), and all of the application software that comes with it is free.
It is created by Canonical, a computer software firm that also provides security updates and support for each Ubuntu version and generates money from the sale of premium Ubuntu services.
This operating system is updated every six months, with long-term support (LTS) updates every two years. The most recent long-term support release is 20.10 (Groovy Gorilla), which will be supported for 9 months. The most recent short-term support release is 20.04. Ubuntu offers Linux server, desktop, mobile phone, and tablet operating system versions.
Windows
Microsoft Windows is a collection of graphical operating system families created, produced, and sold by Microsoft. Each family serves a distinct segment of the computer industry. In November 1985, Microsoft released Windows, a graphical operating system shell for MS-DOS that was designed to fulfill the growing demand for graphical user interfaces (GUIs).
Microsoft Windows went on to dominate the world's personal computer (PC) industry, surpassing Mac OS with a market share of more than 90%. Windows remains the most popular operating system in the PC market.
However, Microsoft recognized in 2014 that it was losing ground to Android in the total operating system market, owing mostly to the tremendous surge in sales of Android devices.
Windows 10 is the most recent version of Microsoft's operating system for PCs, tablets, smartphones, and embedded devices. The Xbox One video gaming system runs a modified version of Windows. Windows is primarily written in C++ and the low-level Assembly programming language.
The Control Panel, Cortana virtual assistant, Device Manager, Disk Cleanup, Event Viewer, File Explorer, Internet browser, Microsoft Paint, Notepad, Notification area, Power User Tasks Menu, Taskbar, Task Manager, and Windows search box are among its primary features.
Windows OS is supported by a broad range of devices, including laptops, desktops, 2-in-1s, tablets, and Windows phones.
Solaris
Solaris, a UNIX-based operating system, was created by Sun Microsystems in the mid-1990s and has been known as Oracle Solaris since Oracle purchased Sun Microsystems in 2010. Scalability, interoperability, data management, and security are among its key capabilities, all of which are critical for enterprises that require high-end operating software.
In addition to the foregoing, it is well-known for its online, database, and Java-based services, and its boundless capacity for assisting in the management of file systems and databases is an added bonus.
Also Read: OPPO Reno 7 Pro 5G Receives Android 13 Update on ColorOS 13