What is an e-sim
Either a detachable SIM card or a chip that has been integrated or soldered together can make up an eSIM. In place of cumbersome SIM cards, eSIMs offer new methods for administering and providing connectivity. Traditionally, a single operator owns and issues SIM cards. Mobile connectivity has historically been centred around consumer mobile phones and a conventional retail model, with MNOs owning the main relationship with the client through SIM issue and contract management.
The modern mobile ecosystem, however, is something that the conventional MNO paradigm has been unable to solve. eSIM, on the other hand, offers a larger range of advantages and, for everyone, offers a comparable level of security to the detachable SIM card.
Secure facilities are reportedly no longer restricted to certain physical locations, according to eSIMs. Instead, eSIM protocols provide security and integrity for data transfers, extending security to any location with an Internet connection.
e- Sim technology
The GSMA, the global group responsible for creating the overall communications framework comprising about 800 mobile operators, defines eSIM as an embedded universal integrated circuit card (eUICC).
In comparison to historical plastic, removable SIM cards, the eUICC can be soldered directly into the device, providing greater flexibility because devices can immediately connect, regardless of where they are deployed or where they may travel during use.
The advancement of the eSIM/eUICC allows it to endure harsh settings with high temperatures, humidity, or vibrations. Since 2012, Ericsson has been assisting businesses in leveraging connections by pioneering eSIM management in the IoT platform industry.
What are the advantages of eSIM over a real SIM card?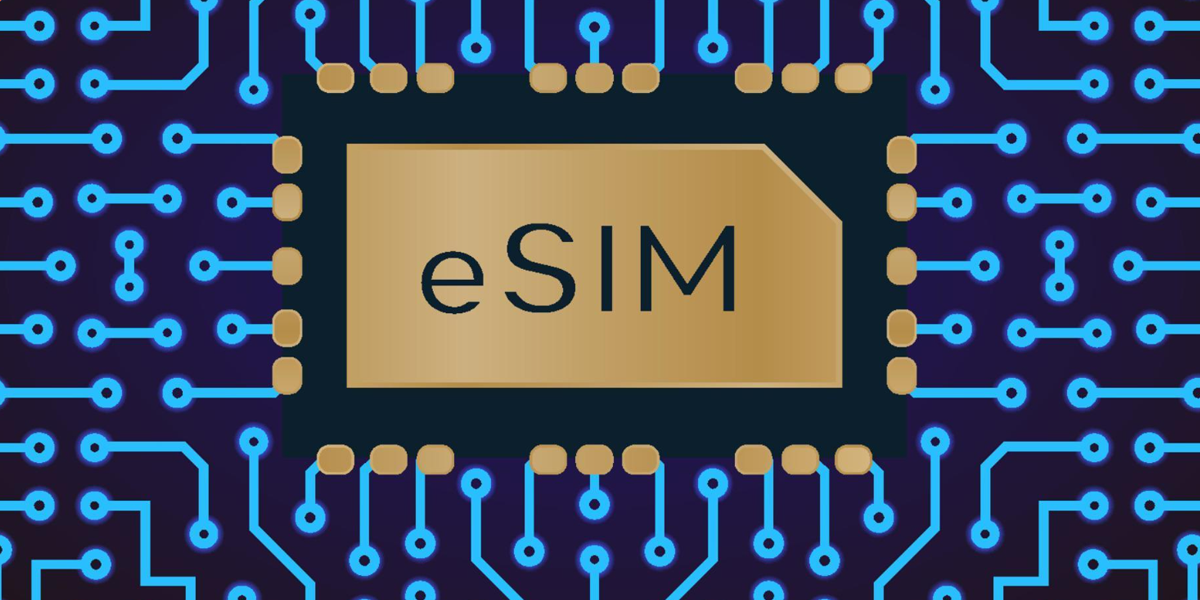 Flexibility is one of the many advantages that eSIM provides to consumers, Communications Service Providers (CSPs), and businesses. As a critical component of connection services, eSIM facilitates CSP selection, contracting, and onboarding. Customers do not need to hunt for providers or visit CSP stores to purchase SIM cards.
When and when applicable, legacy SIM services such as roaming, local breakout, or SIM applets with multi-International Mobile Subscriber Identity (IMSI) are available via eSIM. As a fundamental innovation, eSIM can initiate a localization service with the option of selecting a new local CSP to remotely provision and activate a new subscription to the device as required, over the air.
This adaptability enables global device manufacturers to rely on a single eSIM to link all of their devices around the world. By permitting a single stock-keeping unit, eSIM technology streamlines device manufacturing and logistics.
With eSIM technology, CSPs can offer seamless worldwide connection services throughout the device's life cycle.
Difference between Normal Sim Card and eSIM
Normal SIM Card
A SIM card is a physical card that you insert into your phone. It has shrunk over the years from the Mini-SIM to the Micro-SIM, and eventually to the Nano-SIM, which is currently the industry standard for these physical chips. They fit into your phone typically in a tray that pops out the side.
Aside from portability, your standard SIM card offers a few advantages. Because it's compact and readily removable, switching it between devices is simple and doesn't require contacting your carrier.
The disadvantage is that they take up room inside a smartphone, SIM card tray and all. Given the amount of technology crammed into the slim chassis of modern smartphones, as well as the growing demand for greater battery capacity and camera modules, every millimeter of extra space is quite precious.
SIM cards are frequently restricted to a particular network and require carrier assistance to make any changes. An eSIM, on the other hand, can be enabled and deactivated on the phone itself, usually without the need for carrier interaction.
e-SIM
An eSIM is a SIM card that is incorporated into the phone's motherboard. It operates on the same networks as normal SIM cards, so there isn't much of a difference in how they work once you've set up your number and plan.
The biggest advantage over an original SIM card here is the smaller size. While the Nano-SIM may appear a little difficult to insert into your smartphone, eSIMs are even more so. In fact, it's three times smaller.
This frees up space within your phone for additional features such as a larger camera module or a larger battery. It also covers one of the openings through which water and dust can enter, making phones more weather resistant.
e-SIMS also allows you to have both your personal and professional numbers attached to a single device, or to buy a foreign SIM card if you're traveling overseas and want to save money on those stingy data charges. Many smartphones now allow you to utilize an eSIM solely for mobile data, which adds to their ease when going to foreign countries because you may keep your contact number and be contacted while avoiding roaming data expenses.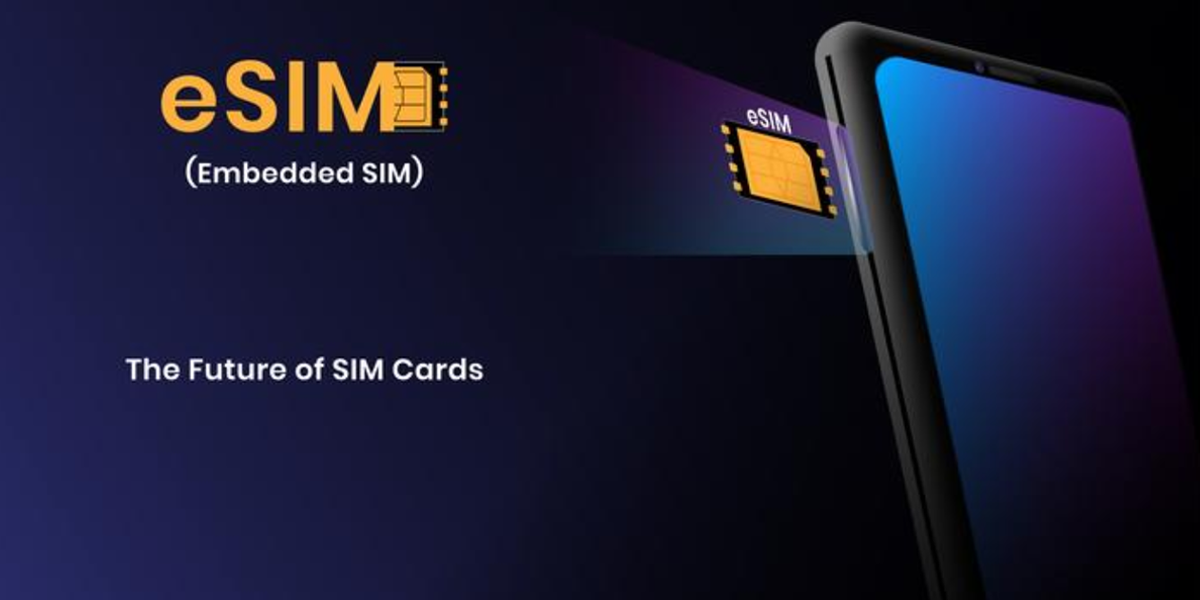 An eSIM is often activated on your phone by scanning a QR code, which is frequently emailed to you when you purchase a plan from the carrier. Some eSIM-compatible carriers also offer apps that enable users to purchase plans or adjust pricing. Some devices, such as Apple's iPad, allow customers to purchase eSIM-based plans directly from the tablet, which adds even more ease when traveling.
Not all phones are compatible with eSIMs, though most new flagships have gained support in recent years. Most notably, Google Pixel phones beginning with the Pixel 2 and Samsung phones beginning with the Galaxy S20 are compatible. The Microsoft Surface Duo, as well as Apple's iPhone 12 and 13 series, as well as the older 11s, XS, and XR models enable eSIM.
Compatibility with eSIMs is also expanding across the Android ecosystem, but you should always check the technical requirements of any handset before adding it to your cart. It's also a good idea to confirm that your carrier accepts the eSIM service.
In the United Kingdom, the major carriers that presently support eSIMs are EE, O2, and Vodafone, with smaller operators Truphone and Ubigi filling out the portfolio.
ESim availability in India
When it comes to service providers that allow users to use an eSIM, the country's three largest telecom operators – Reliance Jio, Vodafone Idea, and Bharti Airtel – all offer eSIM capability. If a user possesses an eSIM-capable smartphone and wants to activate an eSIM, they can do so by following the instructions on the official websites of all three telecom companies. The links to the eSIM guides for all three providers are provided below. Keep in mind that the activation procedure varies by company. It also differs from the operating system on a smartphone.
| | |
| --- | --- |
| Brand Name | Device name |
| Apple | iPhone XR |
| Apple | iPhone XS |
| Apple | iPhone XS Max |
| Apple | iPhone 11 |
| Apple | iPhone 11 Pro |
| Apple | iPhone 11 Pro Max |
| Apple | iPhone SE (2020) |
| Apple | iPhone 12 Mini |
| Apple | iPhone 12 |
| Apple | iPhone 12 Pro |
| Apple | iPhone 12 Pro Max |
| Apple | iPhone 13 mini |
| Apple | iPhone 13 |
| Apple | iPhone 13 Pro |
| Apple | iPhone 13 Pro Max |
| Apple | iPhone SE (2022) |
| Apple | iPad Pro (2018 and onwards) |
| Apple | iPad Air |
| Apple | iPad |
| Apple | Watch series 3 |
| Apple | Watch series 4 |
| Apple | Watch series 5 |
| Apple | Watch series 6 |
| Apple | Watch SE |
| Google | Pixel 3 |
| Google | Pixel 3a |
| Google | Pixel 4 |
| Google | Pixel 4a |
| Google | Pixel 5 |
| Google | Pixel 6 |
| Google | Pixel 6 Pro |
| Huawei | P40 |
| Huawei | P40 Pro (not including the P40 Pro +) |
| Huawei | Mate 40 Pro |
| Motorola | Razr 2019 |
| Motorola | Razr 5G |
| Samsung | Galaxy Fold |
| Samsung | Galaxy Fold 3 |
| Samsung | Galaxy Z Fold 2 5G |
| Samsung | Galaxy Z Flip |
| Samsung | Galaxy Z Flip 5G |
| Samsung | Galaxy Z Fold2 5G |
| Samsung | Galaxy S20 |
| Samsung | Galaxy S21 |
| Samsung | Galaxy S21+ 5G |
| Samsung | Galaxy S21 Ultra 5G |
| Samsung | Galaxy S22 |
| Samsung | Galaxy S22+ |
| Samsung | Galaxy S22 Ultra |
| Samsung | Galaxy Note 20 Ultra 5G |
| Samsung | Galaxy Note 20 |
| Samsung | Galaxy Z Fold3 5G |
| Nuu Mobile | X5 |
| Planet Computers | Gemini PDA |
| Rakuten Mobile | Rakuten Mini |
| Rakuten Mobile | Big-S |
| Rakuten Mobile | Big |
| Oppo | Find X3 Pro |
| Oppo | Reno 5 A |
| Oppo | Reno6 Pro 5G |
| Oppo | Find X5 |
| Oppo | Find X5 Pro |
| Oppo | A55s |
| Sony | Xperia 10 III Lite |