The last major title of the Grand Theft Auto game came out more than eight years ago, and GTA 6 hasn't even been officially announced yet. However, it doesn't prevent us or any other GTA leaker from speculating on potential release dates. At the moment, we don't have any official release date for Grand Theft Auto VI, nor even have confirmation about the title.  But based on several patterns and leaks, we can assure you that GTA VI will be released soon.
Since Rockstar, the company that develops and distributes GTA hasn't released a mainline game with subtitles in a while, so it's probably safe to say that they are planning for GTA 6.
The question of "Where is GTA 6?" has been replaced with "When is GTA 6?" as the developer has repeatedly stated that the game is in active development. Now the question arises how we came to the conclusion of when this much anticipated game will be released. So here are some methods through which we made a guess:
Grand Theft Auto VI has been a topic of discussion in Rockstar Games' comment sections for a very long time, but at the beginning of 2022, the company decided to break its silence and make the announcement that it will be made. What difference would it have made if the developer had continued on without acknowledging it for another year or two? The announcement makes no difference to the situation of the studio but only modifies the questions that were being posed.  Additionally, Rockstar recently disclosed that it is essentially limiting support for Red Dead Online due to the upcoming Grand Theft Auto. If you are unable to demonstrate something right away, these words will appear to be a poor choice.
Also Read: How to Block Ads in iPhone Games
Take-Two Interactive, the parent company of Rockstar Games, has also avoided inquiries about the upcoming Grand Theft Auto for many years. During its most recent earnings call in August, the company mentioned the ambitious nature of Rockstar's upcoming game and acknowledged that GTA 6 is in development. It would make sense to release a trailer or make some other significant announcement soon if you want to keep investors on the hook. In addition, Rockstar will commemorate two extremely significant anniversaries in October. October 21 marks the 25th anniversary of the Grand Theft Auto series, and October 29 marks the 20th anniversary of Grand Theft Auto: Vice City. Of course, Vice City is where GTA 6 is said to take place. Rockstar might start hinting at a reveal on October 21 before releasing the game's first trailer on October 29.
Take-Two Interactive's Q2 earnings call will probably take place in November because that is when the company typically hosts this event. Showcasing the updated Grand Theft Auto before providing financial information about the company would be a smart move. Additionally, in October of 2011 and 2016 Rockstar revealed both Grand Theft Auto V and Red Dead Redemption 2. respectively. To announce the reveal, which happened a few days later, both games received brief teasers. Even the GTA trilogy for 2021 was revealed in October!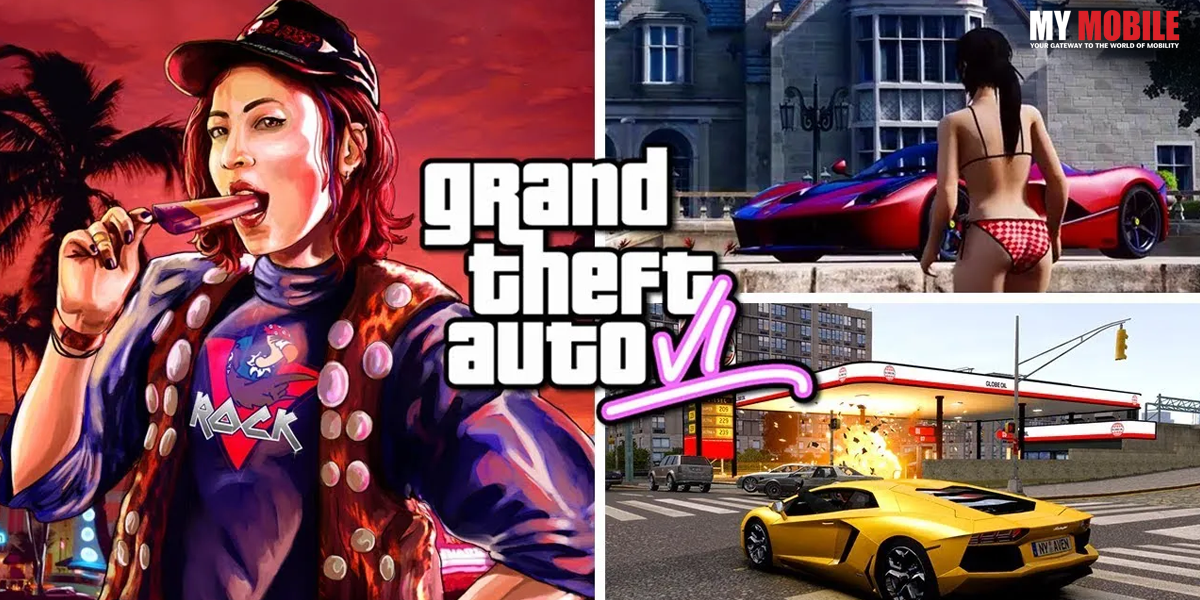 You may have noticed that Rockstar Games always releases all of its big games in the Fall. GTA 4, which was made available in April 2008, is the sole exception. Apart from that, they released four titles in the last two weeks of October and three in November. In light of this, we anticipate seeing GTA 6 released in the final months of the following years.
Another reason why we suspect that GTA 6 will be released soon is because the leaker of Tez2 has revealed that the new version will have new cities and scenarios to play. He has been accurate about the information in the past. He also said that the players can also access these island modes linked by bridges. He further said that the players can access each scenario by completing certain missions. Some of these will be included in expansion packs that are made available after the game's initial release. Additionally, there are fresh tasks to finish that will open up new game elements.
The most trustworthy source for the release date of GTA VI at the moment is Chris Klippel, a well-known GTA leaker. Klippel asserted in March that GTA 6 wouldn't be available until the latter half of 2024. Later, Bloomberg reporter Jason Schreier backed this up in a different Twitter conversation and predicted a release date of late 2024 or early 2025.
If we want to go a step further, it wouldn't be shocking if Rockstar confirmed Grand Theft Auto VI will release in winter 2023 in order to build up some anticipation, but then decided to push it back to 2024 because they typically end up delaying most of their games. Additionally, it has been reported that some developers do not anticipate the game's release until 2024.
Whatever the case may be, it's difficult to imagine Rockstar doing nothing further with the information after almost a full year of acknowledging the existence of the game. If the intention of saying it's in development was to try and make fans more patient, a longer period of silence will probably only make things worse. Given that, it appears more likely than ever that Grand Theft Auto VI's reveal is just around the corner.
Every GTA game has been released on a Tuesday ever since GTA Vice City. There's no justification for breaking the trend with GTA 6 as well. Additionally, the game is reportedly based on GTA Vice City, as stated in our comprehensive GTA 6 guide. Therefore, it would be best to schedule the release of GTA 6 for October 29, 2024, if Rockstar Games really wants to honour how the franchise's first game helped shape later instalments. This date will be on a Tuesday, and it will also mark the 22nd anniversary of GTA Vice City. Furthermore, it still falls within the expected release window suggested by all the significant GTA game leaks.
Taking into account all the leaks and previous release dates, we anticipate the release of Grand Theft Auto 6 in October or November of 2024. Please keep in mind that we are only guessing the date at this point and that there hasn't been any official announcement.