Are you planning to buy an entry-level laptop with no compromise on features and usability? If yes, then you can plan to buy a modern-day Chromebook that provides you with good performance for basic work and great battery life. Additionally, these Chromebooks are perfect for light workloads, kids, the elderly, or even as a casual backup laptop.
You can plan to buy a Lenovo IdeaPad Slim 3 Chromebook. With a 14-inch FHD screen and a respectable Intel Celeron N4020 processor, this laptop could handle your browsing tasks and your endless Netflix or YouTube sessions with ease. Given the high praise the Lenovo Ideapad series has received over the years and the impressive appearance of this laptop, let's examine whether or not it lives up to the hype.
Also Read: Lenovo IdeaPad Flex 3i Chromebook Launched Ahead of CES 2023
Here is an in-depth analysis of the Lenovo Ideapad Slim 3 to help you determine if you should buy
CPU: 2.1GHz 4 Core AMD Ryzen 5-3500U Processor | 3.7GHz Max speed
Graphics: AMD Radeon Vega 8 Graphics
RAM: 2666MHz 8GB Single Channel DDR4 | Upgradable to 12GB
Storage: 512GB PCIe NVMe M.2 SSD
Display: 15.6-inch FHD display | IPS & Anti-glare Panel | 248 nits
Battery: 45Wh 3 Cell Li-ion battery | Lasted for 6 hours and 41 minutes on YouTube watching.
Weight: 3.53 lbs (1.6kg)
Laptop dimensions: 32.7 x 24.1 x 2 cms
Wireless Connectivity: Bluetooth 5.0 and 2×2 802.11ac/a/g/b/n Wi-Fi
Camera: 0.3M
Audio: 2 x 1.5W speakers, Dolby Audio
Let me give you an insight into the quality and display of the laptop: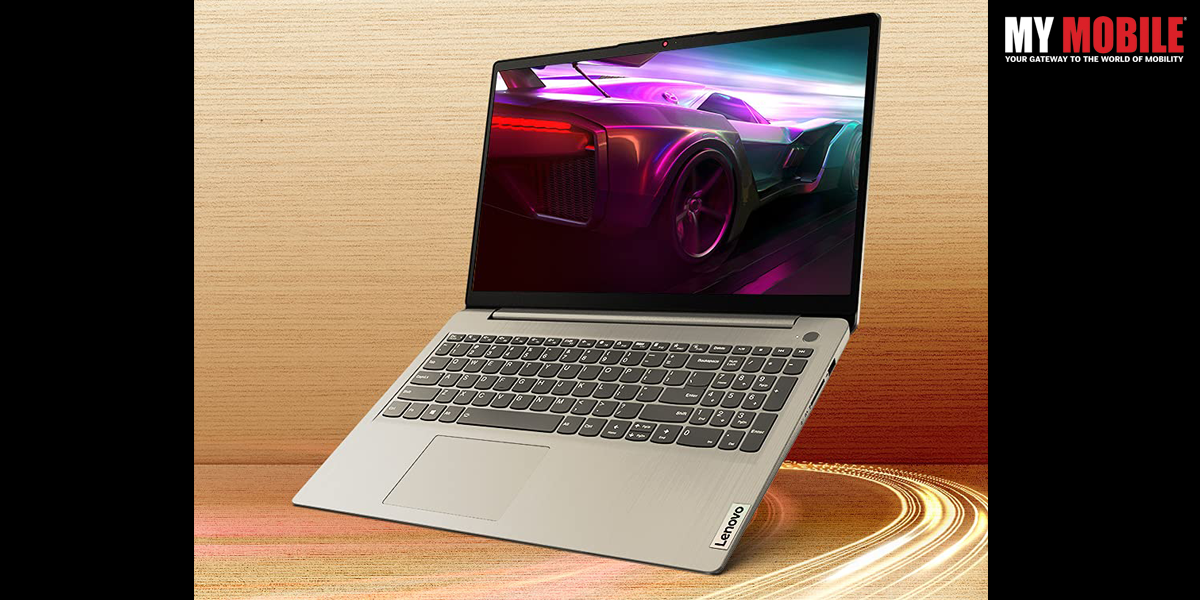 The Lenovo IdeaPad Slim 3 laptop has a plastic body. The display lid's logo is neatly positioned at the bottom right of the lid rather than in the middle. The fact that all edges and corners are rounded indicates fairly high quality. The build is similar to the Lenovo IdeaPad Slim 3i (Intel version).
Given the name's implied meaning, it is clear that Lenovo has made an effort to include a design that is both modern and slim. The laptop is successful in doing that for the most part. The Ideapad Slim 3 is characterised by design decisions that emphasise the fact that you're purchasing a laptop for work/casual use. Although it performs reasonably well in games (more on that later), there are no game aspects present.
The laptop's A-panel (lid) has dull grey colour with a brushed metal appearance (you can't feel the texture, though).
The interior of the laptop can be seen when it is opened up, and it more or less has a Lenovo-like design. The matte colour of the U-shaped keyboard caps makes them look nice enough, but the trackpad appears to be a little smaller than the rest of the device.  It's neat that the Lenovo logo is located exactly where it is on the outside and inside. There are two outlet vents and a good connection between the bottom of the hinge and the laptop.
The laptop has a 160-degree display. Though you can't open the laptop with one hand without tipping it over, it also has an indentation.
Bezels are almost 7.5mm thick and surround the 14-inch 1080 60Hz refresh-rate IPS non-touch display. The IPS panel gives it good viewing angles. In comparison to the VivoBook M513 (VA panel), Lenovo IdeaPad S145, and Dell 14 3493 (WVA panel), it has a better one. The IPS display also has a screen contrast ratio of 811:1 which is below average.
Sadly, the Lenovo Ideapad Slim 3 fails to check this essential box. The laptop has a 15.6-inch FHD (1920 x 1080) display with a 60Hz refresh rate, just to list some numbers. Although devices like the Asus Vivobook OLED have much better displays in the same price range, you regrettably get a TN panel for this price. Additionally, it has a peak brightness of only 250 nits, which is quite low.
The Ideapad Slim 3's TN panel unquestionably has unbearably poor viewing angles.  The entire experience of using this laptop can be ruined by even a 5-degree tilt of the screen.
For the Lenovo IdeaPad Slim 3i laptop, the NTSC is 33%, AdobeRGB is 36%, and SRGB is 56%. Results for the screen's colour gamut fall far short of what is necessary for professional photo and video editing. However, the display is adequate for office-level work, programming, bloggers, and other content creators.
Also Read: Lenovo launches New Range of K14 Business Laptops
Weight and dimension
This laptop has the following measurements: a width of 32.7 cm (12.87 inches), a depth of 24.1 cm (9.5 inches), and a height of 2 cm (0.8 inches). This laptop only weighs 1.6 kg (3.53 lbs), and when the charging accessories are added, the total weight is 1.85 kg (4.07 lbs). Compared to other laptops priced under Rs. 50,000, this one is heavier.
Performance of Lenovo Ideapad Slim 3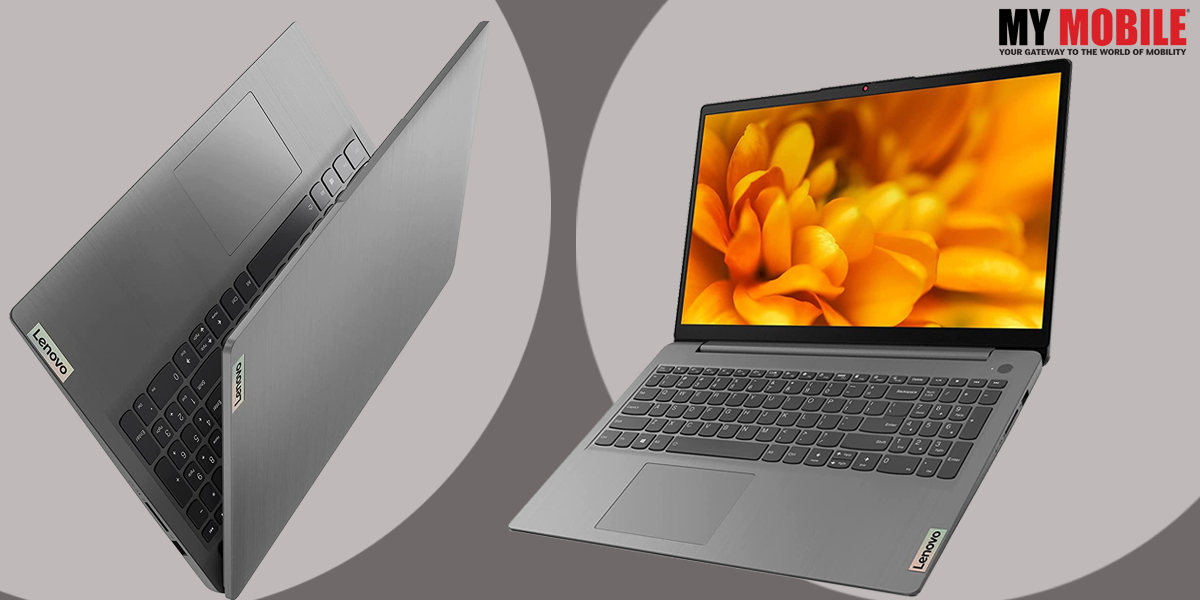 Radeon Graphics and an AMD Ryzen 5500U processor are both included in the Ideapad Slim 3. Additionally, you have a combination of 4+4GB DDR4 RAM running at 3200MHz. But keep in mind that one module is soldered, so there are fewer points for upgradeability in this case. The laptop's display of the total RAM, which should be at least close to 7 GB, only shows 5.8 GB, which is a flaw (more on this below). You receive a 512 GB PCIe 3.0 SSD for storage. Given that the laptop does have a respectable collection of hardware parts, such as a Radeon chip, it may be possible for it to perform some light gaming.
The Ryzen 5500U inside the Ideapad Slim 3 held its own ground. The machine could easily handle multiple tasks using the browser and other apps. It had a lot of room to run because the overall utilisation was only about 15-20%.
Also Read: Lenovo unveils IdeaPad 5i Chromebook and ThinkBook 16p
The Ideapad Slim 3 comes with a decent amount of software already pre-installed. For starters, you get the McAfee LiveSafe security suite for a malware-free experience. However, this antivirus also has the annoying behaviour of continuously sending pop-up windows even though the laptop is in use. Additionally, you receive Lenovo's own Vantage software, which serves as a central hub for managing your Lenovo device. There was no need to search online for the most recent drivers because Vantage has a built-in system updater.
The main features of the laptop can be concluded as follows:
Look at the IdeaPad 3's 39.62 cm (15.6) size.
Cutting-edge 10th Gen Intel Core processors and discrete graphics options fuel speedy performance, easy multitasking, and a great entertainment experience
Thoughtful design details like the physical webcam security shutter complete the picture.
With thoughtful features like break reminder, distance reminder, and posture reminder, Lenovo Aware hosts an ecosystem of well-being features that are created to help you stay healthy.
With the attractive features, the Ideapad Slim 3 is an affordable offering from Lenovo. It is one of the best laptops for under Rs 50,000.
Also Read: List of best Budget laptops for college students and freshers