In-app advertisements are hated by all, but they are vital since they provide developers a method to earn revenue without charging additional to the users to play, especially in mobile gaming. In-app purchases let you get rid of advertising in some games, but what else can you do with applications that don't have this feature?
Using Adguard DNS to redirect your internet traffic is the simplest approach to blocking advertisements in iPhone games. Because this DNS was created with the intention of preventing advertisements, it can block advertisements in virtually every game available.
Adguard DNS fully eliminates all advertisements in games like this.
Here's how to do it.
Open Safari on your iPhone and navigate to the Adguard DNS public DNS page.
Expand the iOS steps by clicking on 'iOS.' Click 'Download Profile' after selecting 'Default server.
Once the profile has been downloaded, go to Settings and touch on the 'Profile downloaded' banner. To install the profile on your iPhone, tap 'Install' and follow the on-screen instructions.
Adguard DNS should be operational on your iPhone when you install the profile. If it isn't, or if you simply want to see if it's been enabled, follow the instructions below.
Navigate to Settings -> General -> VPN, DNS, and Device Management.
Select 'DNS' and 'dns.adguard.com DoH' as your chosen DNS.
Pro tip: To revert to utilizing ordinary DNS instead of Adguard, go to your iPhone's DNS settings and choose Normal DNS.
Use Airplane Mode to instantly block advertisements.
There are no prizes for guessing! Airplane mode has long been a useful technique for eliminating adverts in iPhone and iPad games. Because most advertisements need an internet connection to show adverts, you may simply stop them by switching to airplane mode. This model is simple to activate thanks to the control center.
Steps to block Ads using Airplane Mode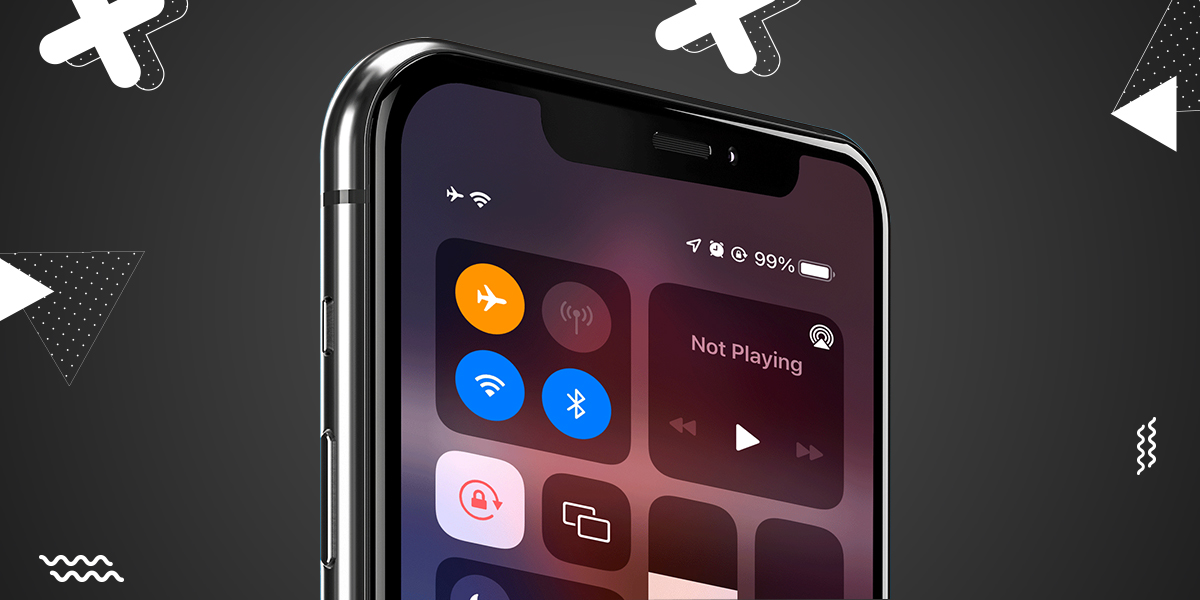 Turn on Airplane Mode on iPhone and iPad without pressing the Home Button
To visit the control center, swipe down from the top-right side of the screen.
Now, click the airplane symbol to activate it.
With the Home Button, activate Airplane Mode on iPhone and iPad.
Swipe up from the display's bottom border to access the control center.
Then, press the airplane icon to activate it.
Also Read: How to Control YouTube on Android TV Using Your iPhone or Android Phone