The latest Philips 7900 Smart TV series has been launched by TPV Technology in India. The new series has a 4K display, Android TV OS, Philips Ambilight technology, and much more. Here are all the details, including the specifications, pricing, and more.
The Customers can pick among three sizes, and all the versions come with three-way Ambilight Technology and 4K resolution. As the name implies, the TV emits ambient lighting thanks to built-in LED bulbs that come in a variety of colors.
According to the business, this lighting technology fundamentally improves the experience of watching movies on a big screen. Users may even select the lounge mode, which turns off the TV but illuminates the backlight on the three sides.
Specifications and Features of  Philips 7900 TV Series
There are three screen sizes available in the Philips 7900 series, they are 55-inch, 65-inch, and 77-inch. All three versions feature a 4K Ultra HD LED bezel-less display with Ambilight compatibility, which uses LEDs on the panel's three corners to project colors onto the wall for an extremely pleasing ambient lighting configuration. This should enhance the gaming and visual experience.
They support a wide range of apps through the Google Play Store and run the Android TV operating system. Both Google Assistant and Chromecast are supported. Several OTT platforms, like Netflix, Amazon Prime, Disney+ Hotstar, and many more, also let you view online content.
There are 4 HDMI ports, 2 USB ports, 1 Digital Audio port, and 1 Headphone port available on the new Philips 7900 series. Additionally, support for Dual-band Wi-Fi is provided. Dolby Atmos is also supported by the Philips 7900 Smart TV series with 20W RWM.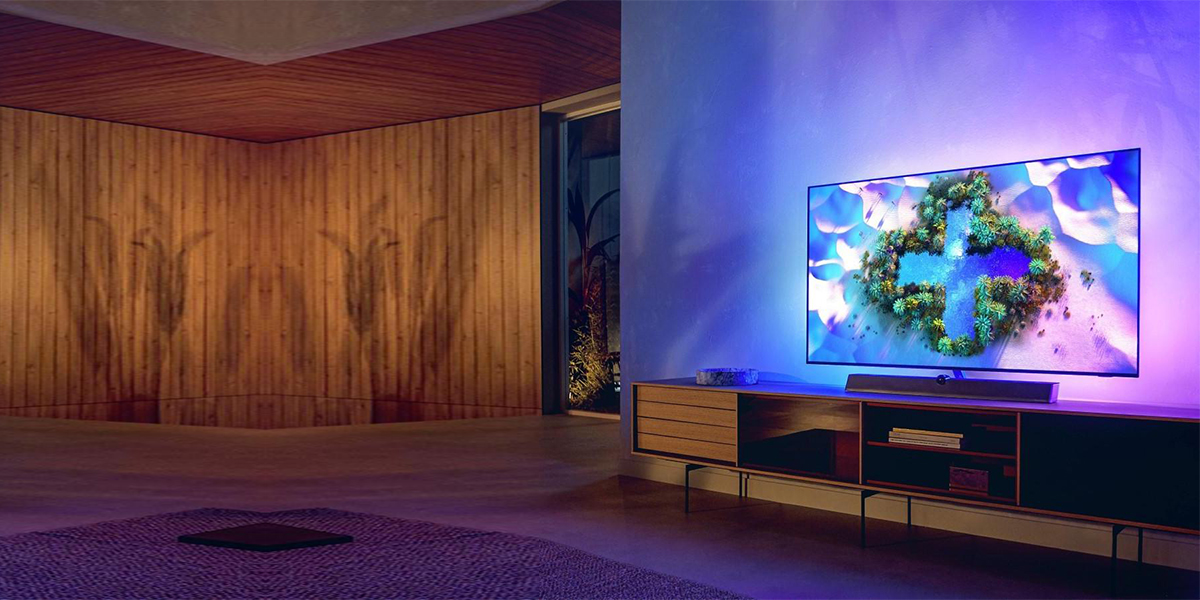 Price and Availability
starting price of Rs 99,900 (for the 55-inch 55PUT7906), Rs 1,49,900 (for the 65-inch 65PUT7906), and Rs 1,89,900 (for the Philips 7900 series) (70-inch 70PUT7906). The series will be sold through selected top retail stores and might soon surface on more Indian channels.
Also Read: Samsung Gaming Hub Debuts on Smart TV