There are many gaming hubs out there vying for the attention of game savvy individuals. Samsung, with access to GeForce, Xbox, Stadia and their ilk, has made its debut on Smart TV that has made it available for many gamers that wanted to see the phenomenon for themselves.
CES, the annual trade show, made the announcement of the Samsung Gaming Hub back in January when it decided to launch it as a streaming platform with a plethora of games through which many players could satiate their hunger for the numerous cloud services that they can view through a single screen.
The best games Samsung has to offer are Forza Horizon 5, Sea of Thieves, Halo Infinite, Minecraft Dungeons, etc. to name a few. Bluetooth headsets can be used to view numerous video games through an HDMI cable.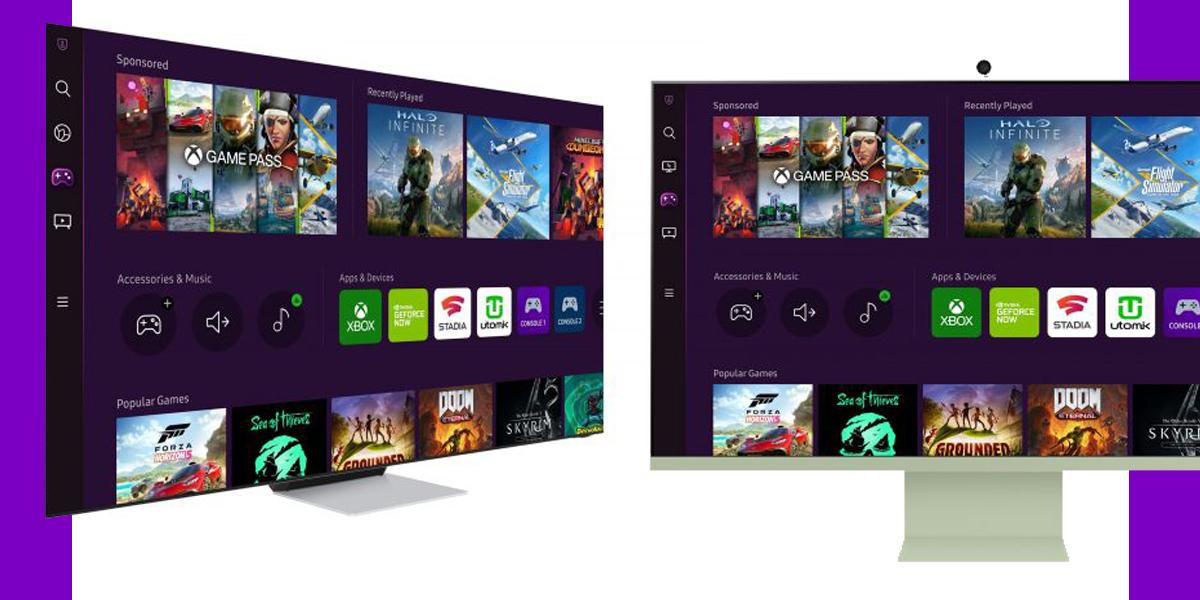 Samsung Smart TV is one such device that many people aspire for and why not? It includes the likes of QLEDs, Neo QLED 4K, Neo QLED 8K and the latest 2022 monitor series.
Samsung is also offering undue support to Amazon Luna, a cloud streaming subsidiary of Amazon, in the future where Amazon users too can gain access to the aforementioned games.
Smart Venture
There are many a Smart TV that provide instant access to cloud streaming platforms like the ones mentioned above but what sets Samsung apart from others is it will be introducing Xbox TV app, a Microsoft venture, like it promised a couple of years back.
Fortnite lovers are in for a treat as they can gain access to it free of cost provided they get subscribed to the Xbox Game Pass after which they can avail many such games that they can savor to their heart's content.
PlayStations have more or less become obsolete as the millennial generation want to play their favorite games on Smart TV and this is a good opportunity that they wouldn't want to miss.
Similar to YouTube, they can get the latest recommendations of the latest games that have come out and gained massive popularity in a short time. The icing on the cake is that you can also find music streaming services to listen to your favorite songs while playing.
So you have an all in one streaming service in the form of Samsung Gaming Hub where you can play video games, listen to music, watch movie trailers and song videos, learn to play new games through online tutorials and learn about news related to video games.
Conclusion
The Hub is readily available for users in US, Canada, Italy, Germany, Japan, South Korea, Brazil, Spain and France but India will have to wait for a little while before they can get Samsung TV and monitors.
Also Read Here: Samsung Neo QLED 8K and Neo QLED premium TV range launched