How many times have you taken important notes on some app on your smartphone and then couldn't find it when you needed the most? It can quite be frustrating not being able to find some important information that you know you have on your smartphone.
Well, maybe this new WhatsApp feature can come to our rescue. It appears WhatsApp now allows its users to send themselves a message, which is basically a chat window where you can note down anything or share any picture or document that will remain accessible to you only. In short, you can now use WhatsApp to make a list of groceries easily.
Also Read: WhatsApp Companion Mode In Beta Version
Highlights
WhatsApp's new feature allows users to send messages with themselves
Users can utilise the "Message Yourself" option to make notes, and send photos or videos or documents
New feature isn't accessible to everyone as of now
The new "Message Yourself" option on WhatsApp can be used for sharing important notes like minutes of a meeting or even a grocery list, pictures, videos or documents to yourself and keep them handy for situations you need them urgently.
Although the new feature is currently available to only selected users as a testing phase, the instant messaging and voice-over-IP service app is in the process of rolling out this feature to everyone in the upcoming days.
Also Read: WhatsApp Message Transfer from Android to iOS
In case you are wondering how to use this feature on your WhatsApp, we have prepared a step-by-step guide for your convenience.
How to Send Yourself Messages on WhatsApp?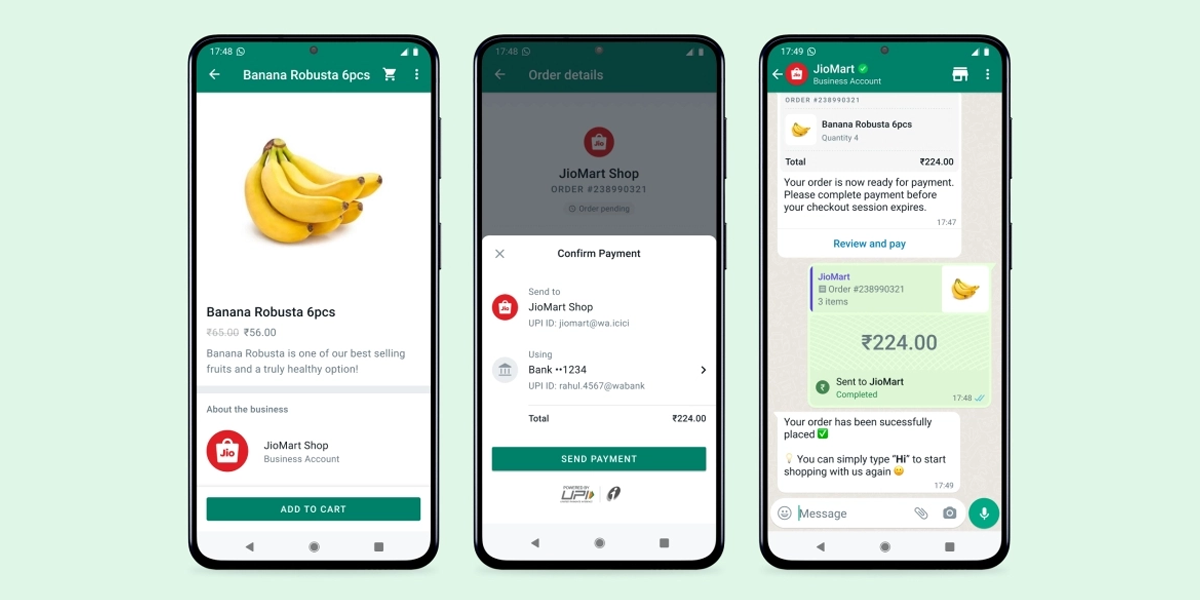 Step 1. Go to WhatsApp on your smartphone
Step 2. If you are using an Android smartphone, click on the "New Chat" icon visible on the bottom right corner of the chat app. For those using an iOS device, look for the pen icon on the top right corner and click on it in order to start a new chat
Also Read: Users can Search Groups Via Contact Names
Step 3. As soon you open the New Chat window, the next screen will show you the option to Start a new group. Click on that and then choose the add a new contact option.
Step 4. The screen will take you to all your contacts that also have WhatsApp installed on their smartphones.
On top of all your contacts who use WhatsApp, you will also see your own name as "You" in brackets. WhatsApp also displays this chat can be used to "message yourself."
Step 5. Click on your name from the list of contacts and a window to start chatting with yourself will open.
Speaking of making a grocery list on WhatsApp, the instant messaging app also recently unveiled its new collaboration with JioMart where users would be able to access the entire grocery catalogue of JioMart via WhatsApp.
Meta and e-commerce giant Reliance Retail's partnership for Jio Platforms establish the world's first complete end-to-end purchasing experience through a popular instant messaging platform.
Also Read: WhatsApp New Picture-to-Picture Mode for iOS Users