HIGHLIGHTS
* WhatsApp might soon bring new features for iOS and Android users.
* Both the audio chat and edit message features are currently under development.
* The company is also working to bring short video messages.
Meta-owned messaging platform WhatsApp is working on new features which might soon allow users to send audio chats, edit messages, and more.
A recent report indicated the messaging platform is working to bring short video messages to iOS users.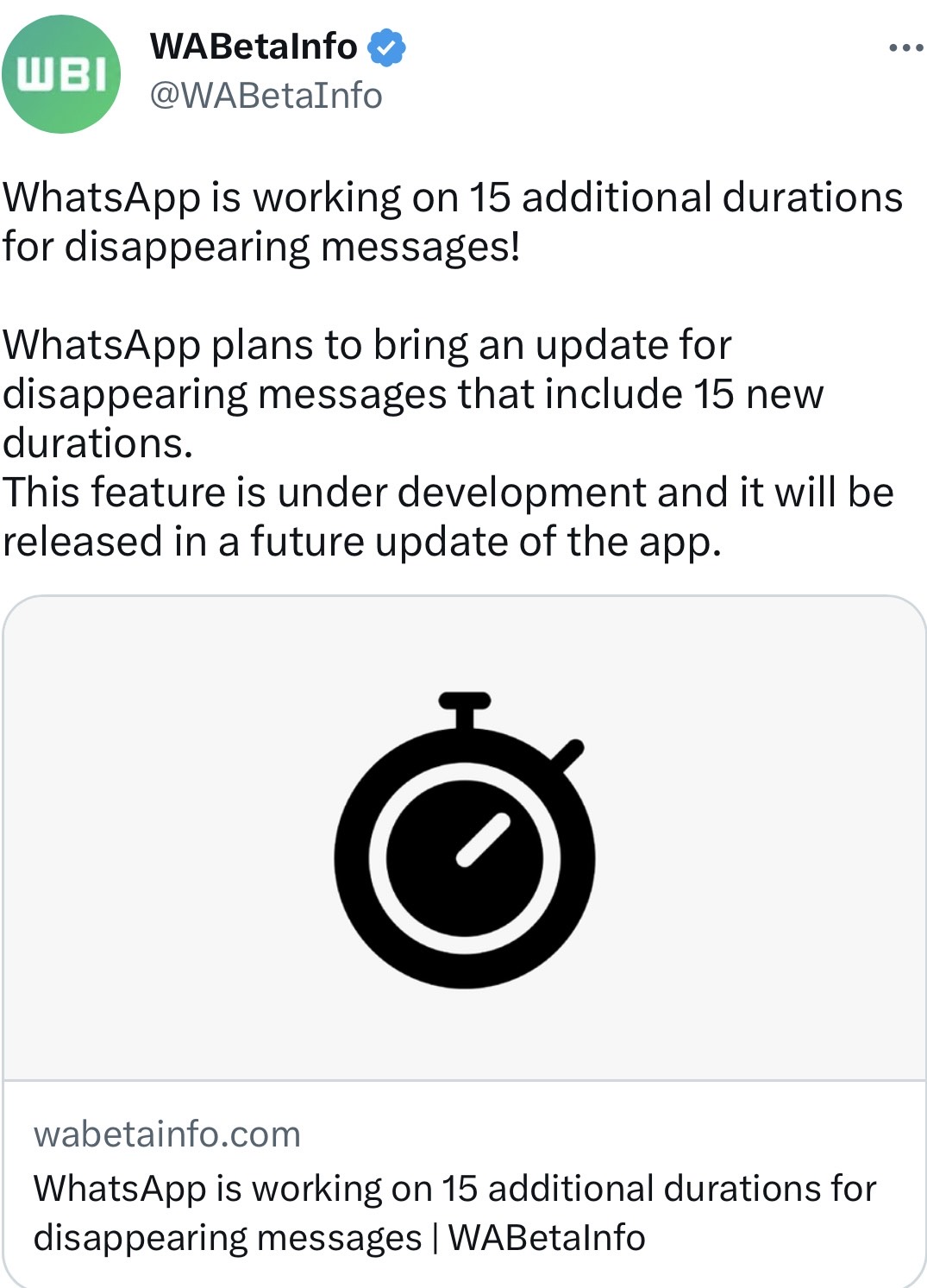 However, according to WABetaInfo, these upcoming features are currently under development and are not ready for beta testers.
The report stated that the audio chats feature was discovered in the WhatsApp beta for the Android 2.23.7.12 update.
The edit message feature was spotted in the WhatsApp beta for iOS 22.23.0.73 version. Let us look at these possible upcoming features.
Upcoming WhatsApp features: audio chats, edit messages, and more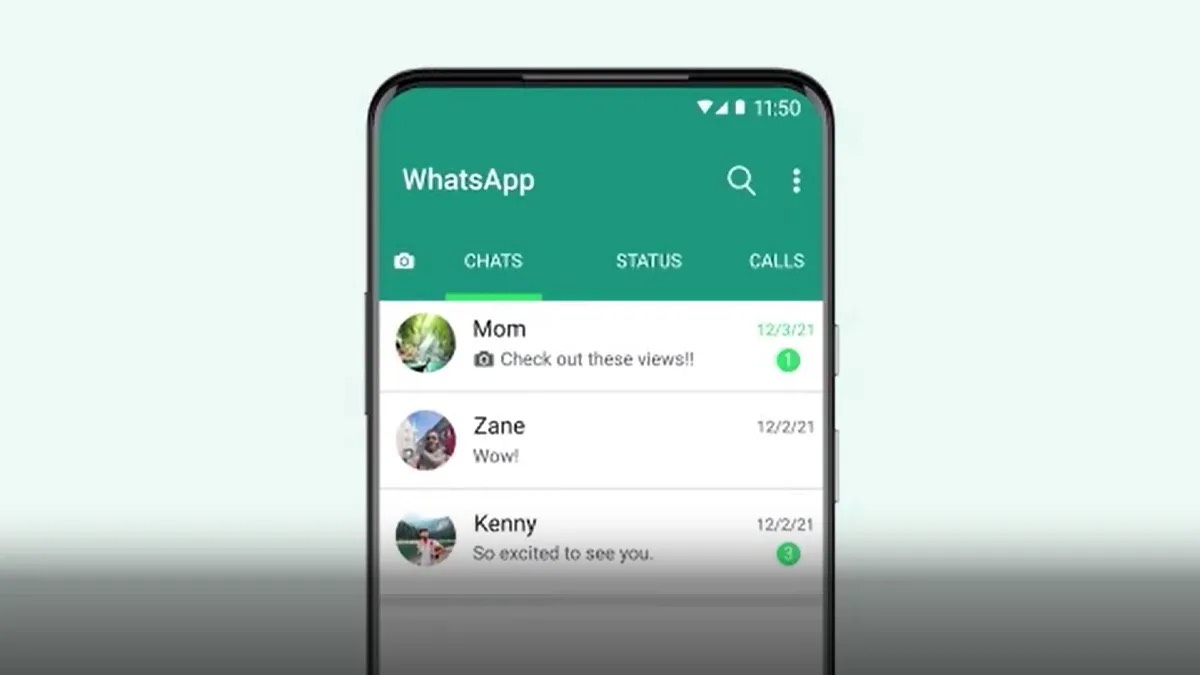 The audio chats feature will be available within conversations in a future update. By clicking on the new waves icon that will be placed in the chat header, users will be able to launch audio chats. According to the report, the screenshot shows a red button for ending calls.
The report said there is some extra space, and the waveform icon suggests that real-
time audio visualisation is possible, so it seems likely that the space could be used to show audio waveforms.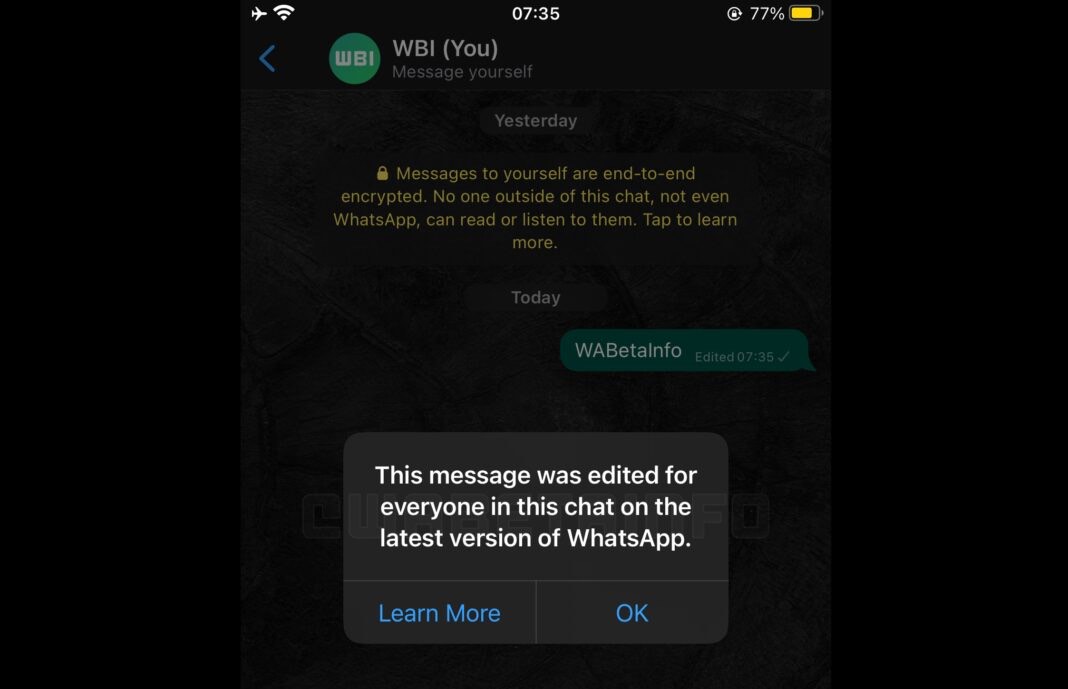 With the upcoming edit messages feature, users will be able to quickly fix their mistakes without sending another message. It can also help users talk to each other better because it will give them a way to make sure their messages are clear, short, and free of mistakes.
The edit messages feature is currently under development. However, the platform is testing a new alert to enhance the feature. As per the report, if everyone in the conversation is using the latest version of WhatsApp, messages can be edited for everyone.
According to the report, if you are curious about what happens to edited messages sent to WhatsApp users who are still using an older version of the app, WhatsApp will probably introduce the ability to edit messages once all incompatible versions have expired. Users will then need to update to the most recent version of the app to receive edited messages.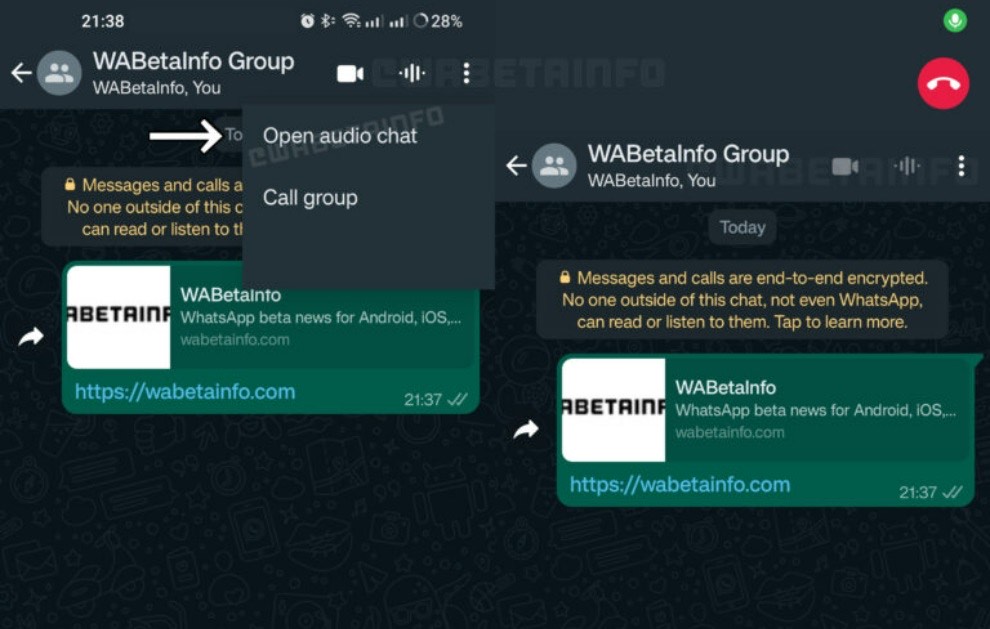 Meanwhile, the WhatsApp short video message resembles Instagram DMs and Telegram's video notes. Users of this feature could record a brief video that would last 60 seconds and send it to their contacts in a voice note-like fashion.
As per the report, end-to-end encryption will be enabled by WhatsApp, making it unlikely for recipients of such communications to be able to download or forward the video.
It's possible that WhatsApp will permit the recipient to take screenshots.
It should be noted that these features are currently under development and will be available for users in future updates.
The company is working on several new features, but it hasn't announced any of them officially till now.
Faqs on WhatsApp New features
1) What is the update on WhatsApp disappearing messages ?
Ans) Disappearing messages is a feature that allows users to send messages that disappear from both the sender and receiver's chat after a certain period of time.
The report further mentioned that the I-hour duration will likely be helpful for messages containing sensitive or confidential information because it will enable users to send a message that vanishes quickly, preventing the message from being saved on the recipient's device for a long time.
2) What is the WhatsApp update on Webetainfo ?
Ans) Meta-owned messaging_platform WhatsApp is reportedly working on 15 new durations for disappearing messages, as per an IANS report.
The menu will include 15 new durations – – 1
year, 180 days, 60 days, 30 days, 21 days, 14 days, 6 days, 5 days, 4 days, 3 days, 2 days, 12 hours, 6 hours, 3 hours and 1 hour.
Currently, the platform supports three durations for disappearing messages- 24 hours, 7 days and 90 days, reports WABetalnfo. The new durations will be present under the "More optons" menu.
Read More:What is GB WhatsApp: How to download the latest version GB WhatsApp 2023? Is it safe for you? Best Features, Installation Guide & More Read all details
Read More: WhatsApp launches picture-in-picture (PIP) mode for video calls on Apple IOS
Read More: Activate Whatsapp Web For Android And iOS Devices