A new iPad was tested for its durability online where its weak spot was immediately revealed, which we will look into, because those who're ignorant will get an idea how such devices are tested.
Whenever a new device is set to hit the market, users are left excited at what they might to witness this time around and whether it will live up to their expectations in matching their predecessors' worth.
Whether it is a smartphone or tablet, users are extremely particular about the model and its features, which is why many of them conduct durability tests on YouTube to make sure that the device is worth their hard-earned money.
New iPad 2023: What We Want to See
Highlights
A new iPad underwent an online durability test on YouTube where a YouTuber named Zack tried to test it.
Zack unboxed the package online itself and found many interesting features about the iPad that he revealed.
He has claimed that the new iPad has "officially caught up with the rest of the world", although he also detected the weak spot later on.
A Weak Spot Detected in New iPad Through Durability Test
It isn't easy to launch a slew of devices in quick succession even if you're as big a brand as Apple or Samsung or Google or Xiaomi, because it takes a lot of hard work and many sleepless nights to make it better than its predecessors.
When the new device is launched, it is an occasion to celebrate both for its brand and its users, who've been waiting for a long time for it to launch, but are quite apprehensive on whether it will match their expectations.
A newly launched iPad was being tested online for its durability capacity by a YouTuber called Zack, who did it on his official YouTube channel, to let users know whether they should buy it or not.
Once he unboxed the package, he found the iPad in all its glory, along with a USB Type-C port to USB Type-C cable for charging, and a 20W charging break, while the iPad itself was made of 100% recycled aluminum.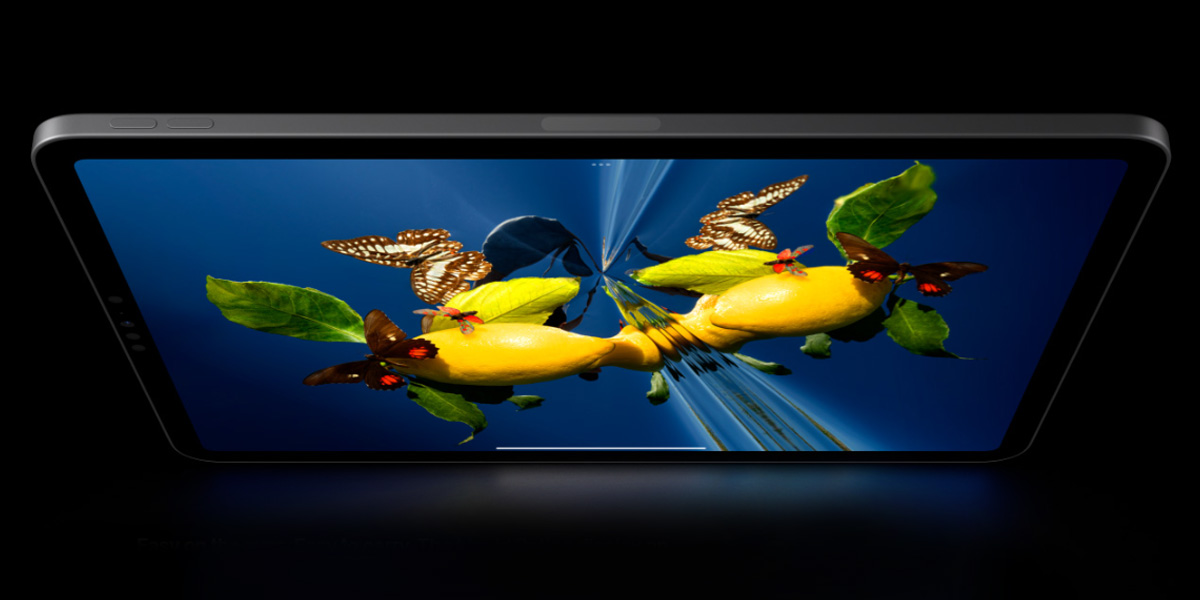 He further claimed that the new iPad has "officially caught up with the rest of the world" as it came with a USB Type-C port instead of the traditional Lighting port, where he also mentioned about Apple's decision about supporting only the 1st generation Lighting connector Apple Pencil on a USB Type-C iPad.
He began the test by first scratching the display screen with marks at Level 6 and grooves at Level 7 on the Mohs hardness scale, following which he scraped the device on its sides with a knife, where the power button that doubles as a fingerprint scanner was revealed, which did not scratch.
Then he used the lighter to test the display's resistance to fire, where the pixel on the LCD back panel turned black, only to recover later on. The final round was the bend test, where he applied pressure from the back due to which the iPad broke into two, thereby failing the test.