That horror of deleting an important file by mistake is unparalleled. We all have been there and at that moment we all have wished there was a way we could recover the deleted file. There are times when we lose important files due to other reasons such as a failed software update or even a system crash. In many cases, there are hacks available that can help in recovering deleted documents from your computer. But what happens when you accidentally delete something important from your Apple devices such as your iPhone or iPad? Is there a hack available to recover deleted files on Apple iPhone/iPad? Let's find out.
Good news! There is a practical and simple way to get your deleted files back in your Apple devices as well. So, the next time you lose an important document on your iPhone or iPad, do not stress out much as follow the below process to get everything back. This process also applies in situations where you do not have a backup of your iPhone or iPad.
The easiest way to recover your deleted files is through iPhone data recovery tools that can assist in recovering Apple files without backup support. PhoneRescue is one of the most well-known iPhone data recovery tools that is widely used in 2022. This recovery tool is perfect for iOS devices as it is designed to assist iPhone, iPad and iPod users to recover different types of files with ease. PhoneRescue is free to install for iOS users and provides extremely useful features. With the highest recovery success rate, this can recover various types of files such as photos, app & app data, messages, notes, call history, contacts, videos, calendars, reminders, Safari bookmarks, and Safari history.
Let's get down to the business and check out the steps that you need to follow for PhoneRescue to recover your deleted files. The first step is to download PhoneRescue to your Windows or Mac computer. PhoneRescue provides an iOS free trial for first-time users. Once downloaded, follow the below steps to recover the deleted files: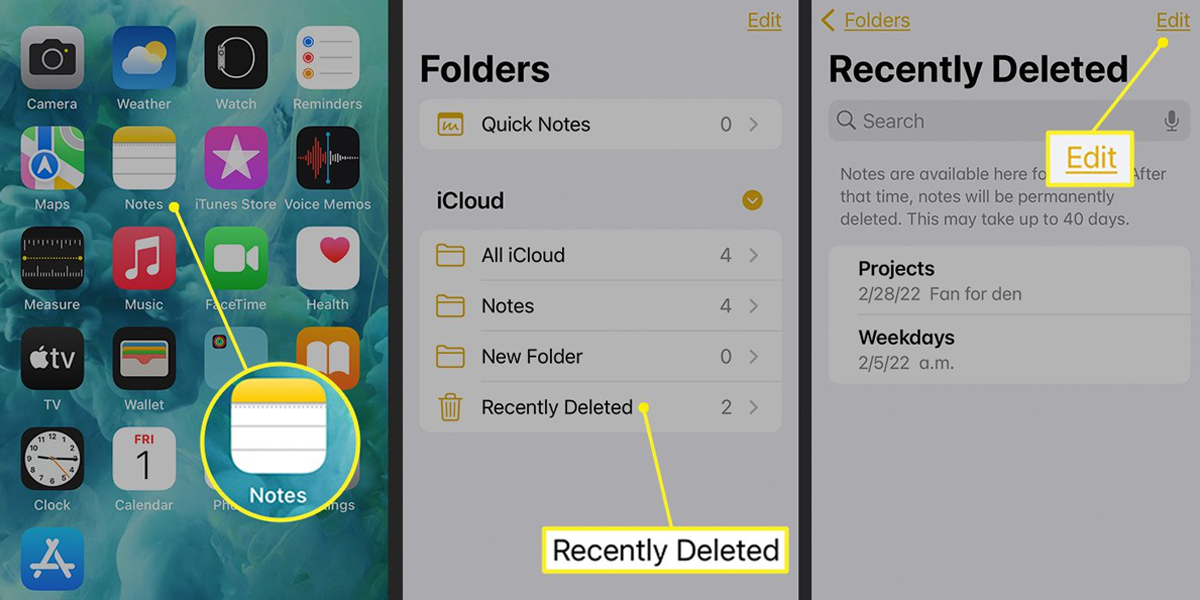 Step 1. Connect your iPhone or iPad to the computer either using a USB cable or otherwise. Then select the Recover option from iOS Device mode. Tap on the Right Arrow icon in order for the file recovery process to continue.
Step 2. Select the type of files you wish to recover and start the scanning process of your deleted files. To do so, choose the category of files and tap on OK >.
PhoneRescue will start scanning your connected iPhone or iPad for deleted files.
Step 3. The next step is to preview and recover the files deleted permanently from your device. For that, you preview the files detected in the scan and select the one you wish to recover.
To recover the files, users have two options. You can either choose to directly recover the files and keep them as they were such as contacts, messages and notes or else, you can let the system save the deleted files like photos to your computer.
Step 4. Choose how you wish to save the deleted files and successfully recover those deleted files on your choice of device. Once you get the deleted files back, your data recovery process is complete.