One of the outstanding MCU characters that Marvel debuted in the first Black Panther storyline is M'Baku. He is a capable leader and the first significant foe that T'Challa (Chadwick Boseman) must deal with. By the end of the first film, M'Baku has proven to be much more than just a rival for the Wakanda Forever throne. At all costs, he will not become King or Black Panther. And in both Infinity War and Endgame, he turns out to be one of T'Challa's most dependable allies.
The worldwide gross for Marvel's Black Panther: Wakanda Forever has topped $400 million. Fans raced to theatres to see the follow-up because they were aware of the identity of the new Black Panther and the significance of Wakanda Forever's ending. At the climax of Wakanda Forever, however, everyone missed a crucial development for M'Baku (Winston Duke). In a recent interview, the actor explained what it all meant. 
The M'Baku arc is developed further in Wakanda Forever. He is no longer only the Jabari tribe's leader. M'Baku is devoted to the welfare of Wakanda. It was his promise to T'Challa to look after Shuri (Letitia Wright) and to become a prominent part of the Queen's council. After Namor (Tenoch Huerta) shocks the nation with a devastating strike, even the elders have come to trust him with their safety and way of life.
M'Baku approves of the new Black Panther as well, but not before vetting Shuri to make sure she is Wakanda's legitimate guardian. All of this gets us to the conclusion of Wakanda Forever, which we have already discussed in great length, including the credits scene. M'Baku eventually appears at the revered waterfall to offer a challenge for the crown. Prior to the Wakanda Forever debut, a storyline leak implied that M'Baku's appearance might be a joke. He's merely standing in for Shuri, who travelled to Haiti to see Nakia (Lupita Nyong'o) and carry out the customary mourning for her brother.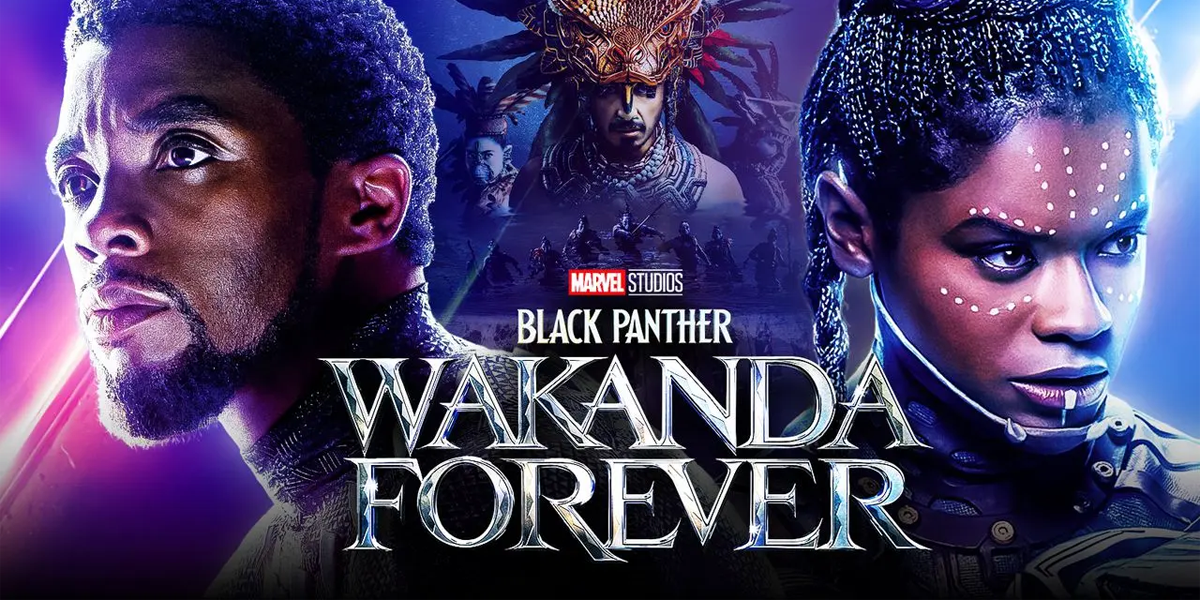 But M'Baku means business. He is not there to become Black Panther; he is there for the crown of Wakanda. Winston Duke also affirmed that M'Baku remains King of the most powerful country on Earth following the conclusion of Wakanda Forever.
Duke discussed his career, especially his MCU role, with the American magazine Esquire. He made it abundantly obvious that M'Baku is the ruler, despite Wakanda Forever's murky conclusion. "M'Baku makes no excuses,". "A little conservative," observed Duke. It's a bit shocking, but also a really wonderful moment for me. I can now ponder the type of monarch he will be.
During Esquire's Explain This video interview, Duke made a similar statement. When asked about a Reddit thread suggesting that M'Baku should play the role of the next Black Panther, the actor replied he appreciated the encouragement. Nevertheless, regardless of who is donning the cape, Black Panther's strength comes from the group that surrounds the superhero.
Duke continued by expressing his desire to see a third Black Panther film. He wants "a third, fourth, fifth, and sixth movie" to cover all the interesting details of this drama since he's a fan.
It will be fascinating to see how M'Baku and Shuri, as King and Black Panther, handle everything given that some of the MCU world's powers are soon going to turn against Wakanda.