Browsing through the Instagram Reels section, sometimes for hours, has become a part of our everyday social media hours. Content creators often share useful information, inspiration or something really funny through reels. This is why many times we find ourselves wanting to download Insta Reels for future reference or to simply share with friends or family members who are on other platforms. Since there is no dedicated feature on Instagram to download Reels, we are sharing easy methods of how to download Instagram Reels in this article. But before we get to that, let's know more about the Instagram Reels feature.
What Is Instagram Reels?
Instagram has emerged as one of the most dominating social media platforms today with its unparalleled popularity for both personal and business use. When everyone thought that the photo-sharing app has reached its peak in terms of popularity and active user base, Instagram recognised the potential of short video format and introduced Reels in 2020.
Instagram Reels are short creative videos that are created with music, sound effects, and other creative tools to gain maximum reach across the platform. These short videos are created using the story camera option on the Instagram app and the final reel appears on the creator's feed. Generating millions of views within hours, Instagram Reels quickly became the most engaging content type across platforms and a powerful medium for content creators as well.
Let's break down some of the biggest New Instagram features that you might have missed.
Most Popular and Trending Reels 2023
| | |
| --- | --- |
| Most Popular Instagram Reels | Number of Views |
| Learn from Khaby | 289 Million |
| Not all kids are fun | 270 Million |
| I had the impression the fish was still alive | 230 Million |
| Who said 3 blind mice can't #glitch by Aubrey Fisher | 128 Million |
| Blink And express | 260 Million |
| iamzalatanimrahimovic By Khaby Lame | 209 Million |
| From Idol To Uncle It's A Moment | 100 Million |
| GTA With Dog by krishhhhnna | 113 Million |
| One Word – Happiness By Cochinaquatic | 144 Million |
| Learn from Khaby Lame | 249 Million |
New Instagram Features
Reels Template
Instagram recently introduced a game-changing new feature – Instagram Reels Templates. With this feature, you can drop your own videos or photos into a timestamp template that is then synced to trending audio. Creating Reels will be easier now than having to manually adjust and guess the length of each clip. Reels Templates are only available for reels with multiple clips that have been edited together within Instagram. You can head to the reels tab and tap on the camera icon and then slide to the templates tab in the video editor to see your template options.
Grid Pinning
Last year, Instagram rolled out the Grid Pinning feature. As the name suggests, this feature allows you to pin up to three posts at the top of your profile. It's a simple way to instantly highlight your most valuable content, including your popular Instagram Reels.
Dual Camera
With the recently introduced Dual Camera feature, when you open up the Instagram app to record a video on stories you can simultaneously use the phone's front and back cameras. This allows you to record a video of both perspectives.
New Instagram Maps
Instagram's newest search map update allows you to see the most popular spots in your area and view local stories people have posted. You can also use Instagram's mapped bookmark locations you want to visit and share them with friends or include the location in a guide that shows up on your profile on their location page.
Subscriptions New Feature
Instagram subscription is how creators can monetize content by putting some of their content behind a paywall in the form of a monthly subscription. Once a creator sets up the subscription feature, users will be able to see a subscribe button on the profile where they can access exclusive content.
How To Download Instagram Reels on Android Devices?
Instagram doesn't have a built-in Reel download feature. Using the Screen Recording feature is one of the easiest methods to get an Instagram Reel saved in your Andriod Device. Here are the steps to follow to record the reel.
Open the Instagram Reel.
As the Reel starts playing, swipe down from the top of the screen to navigate to the quick menu.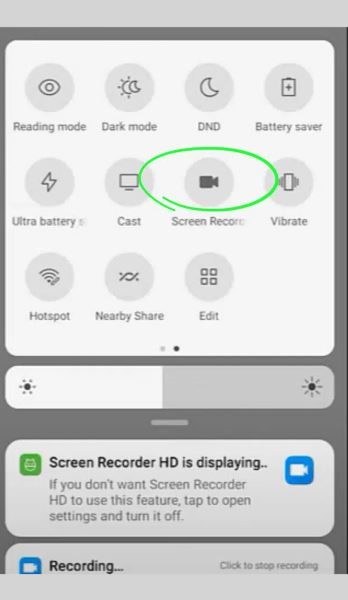 3. Tap on the Screen Recording button. This will start recording whatever Reel was playing on the Instagram app open in front of you.
4. Once the recording is finished, it will be automatically saved in your photo library or device gallery.
How To Download Instagram Reels on iPhone
Since there is no direct feature to download Instagram Reels, iPhone users will have to find an alternative method. One way to have the desired Reel saved in your device is to can use the screen recording feature. Follow the below-mentioned steps to screen record Insta Reels from your iPhone.
To start with, you need to add the Screen Recording feature in Controls for ease of access. Open Settings, navigate to Control Center, then add Screen Recording to Controls.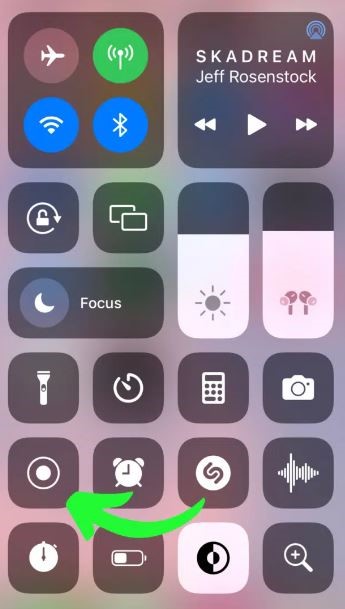 2. Once Screen Recording is added in the Control Centre of your iPhone, open the Instagram Reel you wish to download.
3. As the Reel starts playing, swipe to Open Control Centre and tap on the Record Button option. iPhone will start recording the Reel.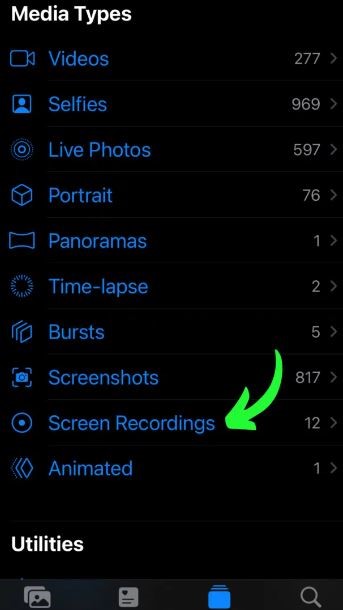 4. When the video ends, end the recording and the Reel will be saved in your iPhone's Screen Recordings folder.
How To Download Instagram Reels Using a Third-Party App?
There are many third-party apps available online that can be used to download an Instagram Reel. Follow the below-mentioned step to download the Reel using a third-party app.
Copy the Reel link. To do this, tap on the three dots at the top of the video and scroll down to copy the link.
Paste the copied link into the download field provided in the third-party app.
Next, tap on the download button and the Reel video will be saved in the downloaded files folder in your Andriod device.
How to Download Instagram Reels from Your Own Feed
While no direct download feature is available for someone else's Reel, you can easily download Instagram Reels from your own feed. Here's how –
Open the Instagram app and go to your account.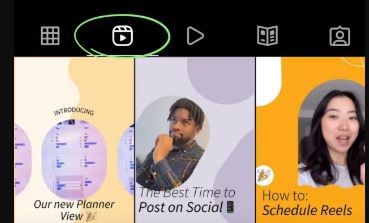 2. Navigate to the Reels tab.
3. Open the Reel you want to save on full-screen mode and tap on the three dots on the top or bottom corner of the reel depending on the app version.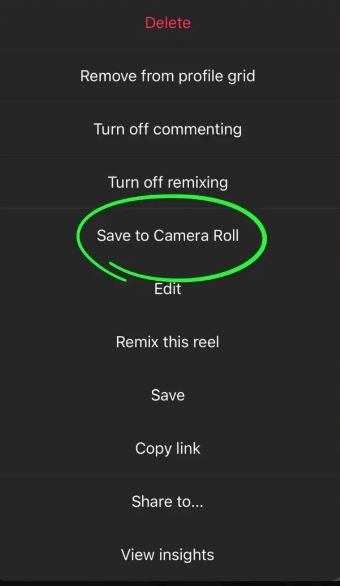 4. Once you tap on the three dots, a menu will pop up. Scroll down to find Save to Camera Roll from the menu and tap on it for the reel to be saved to your device.