With increased usage for personal or professional purposes, Meta-owned Instagram has become one of the popular apps over other social media platforms recently. Users have been frequently turning on their Instagram account to follow the latest updates who they follow. However, you might find it difficult to revisit your favourite video on Instagram Reels you watched previously.
Instagram doesn't officially have a feature that keeps track of all the Reels you have watched on the platform. So how will you do it? If you want to revisit the video you watched recently, you need to follow these steps
View liked videos on Instagram Reels (Android, iOS)
Keeping a track of your Instagram Reels watch history through liked reels is one of the ways. Check out the posts you have liked to revisit a Reel later. Here is what you need to do it:
Open the Instagram app and click on your profile section. Now, tap the three horizontal lines at the top-right corner and tap on 'Settings'.
After tapping on the Settings page, press the search box, type 'Manage Likes', you will get the list of Instagram Reels liked by you in the newest to oldest order. From here, you can easily locate the Instagram reels that you want to watch again.
You can also sort and filter your liked posts. To get started, tap on the "Sort & filter" option at the top-right corner.
You can now sort your liked posts by newest to oldest and oldest to newest. Option to specify start and end dates to view liked posts from a specific time period are also available.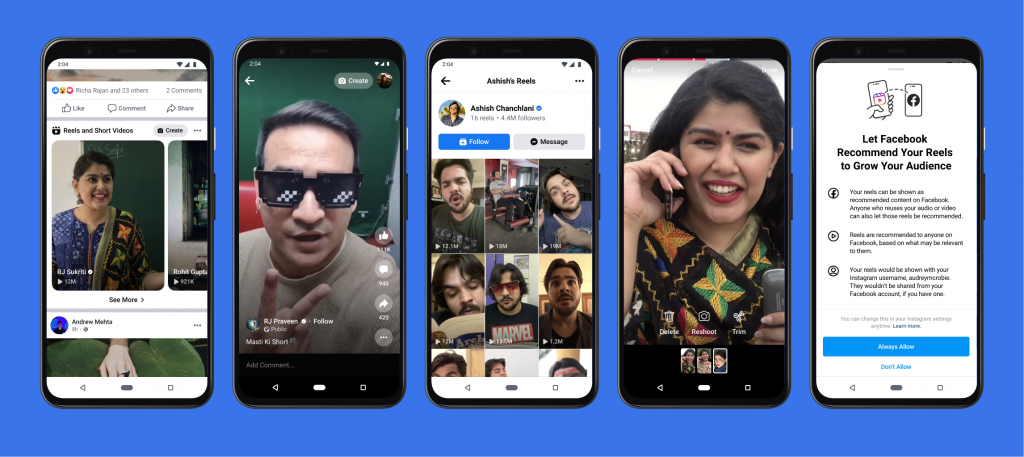 Check Saved Instagram Reels to see watch history
Another way to check your Instagram reels watch history is to visit the saved reels option. By clicking on the saved icon, you will be able to get the list of your favourite Instagram reels under 'Saved'. Through this way, you will be able to save Reels you find interesting. Here's how you can save Instagram Reels to create a watch history:
If you want to create a pool of your liked reels, you need to click on the 'saved' option just below the post. After clicking on the 'Saved' option, you need to choose to 'save to collection'.
To access your saved Instagram Reels, switch to your profile section, tap the three lines at the top-right corner, and select "Saved".
You will be able to see all the posts you have saved on the Instagram. Tap on "All Posts" to view all your saved posts. You can then switch to the Reels tab to view all the Reels you have saved so far.
4.You can also create a collection of your favorite Reels by clicking on the '+' icon, select the videos, and name the collection. You will be able check your new collection under the "Saved" section.
How to keep Instagram account safe
In view of the increasing cyber-attacks, it is equally important to keep your Instagram account safe. Here is how can keep your account safe.
It is recommended to use random passwords.
Your password must contain an alphanumeric pattern along with special characters to make it tough to guess.
You must avoid the shorter passwords. Password must be of minimum eight characters.
Change your passwords regularly
It is important to have multi-factor authentication in place. Make sure to add your phone number, email id and any other extra layer you can add to ensure nobody can access your account even if the password is compromised.
Never click a link online that you do not recognize or trust. Be specifically careful if it offers free gifts and rewards which seems too good to be true.
Never share your password with anyone or write it down under any circumstances.
Also, Read Here: Instagram launches new hashtag experience, here is why