Are you tired of carrying around a wallet and multiple cardholders full of visiting cards? Here's a solution for you! CardByte, India's first complete contact management app, will help you create and share digital visiting cards using its templates and network with people from anywhere, anytime. With the CardByte contact scanner on your phone, you can store, print, scan, and exchange e-visiting cards digitally in seconds. Ramesh Kumar Raja talked to Navinn Kapur, Co-founder and Director, CardByte, to understand the technicalities of this platform and how it is revolutionizing contact management with seamless business networking. Excerpts:
What are the advantages and benefits of contact management for customers?
For achieving success in any field, it is critical to be empowered with the right information that is accessible at the right time. Contact management does that, it empowers the user with the right information that's at their fingertips and instantly accessible at all times. From a business perspective, contact management can be a critical enabler of sales growth and profitability. After all, a lost contact is equal to a lost business.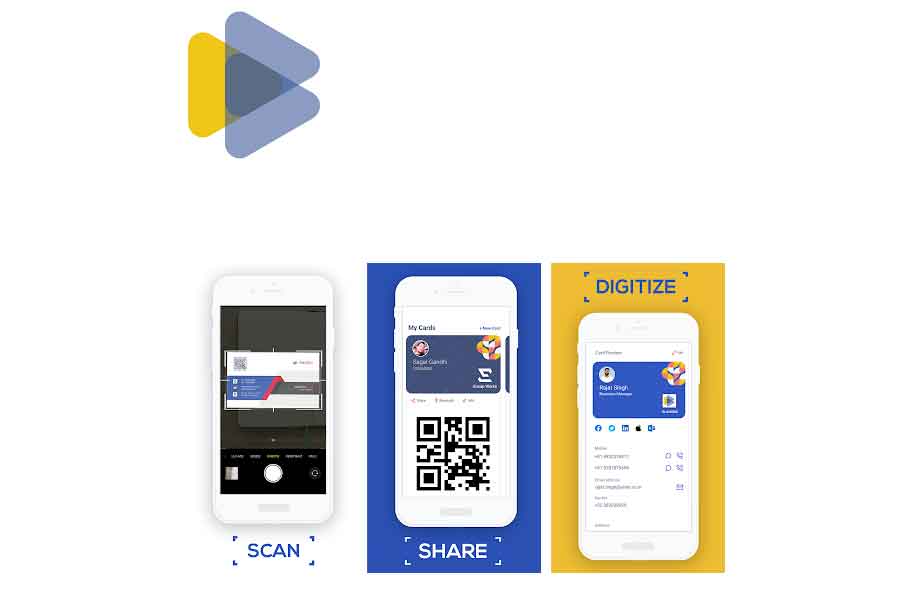 What kind of consumer base does CardByte target?
CardByte is a smart wallet for business cards; anyone possessing or exchanging business cards is a part of our consumer base. However, it has been proven most useful for industries and professionals that require elevated levels of networking and exchange multiple cards daily. For instance, a working professional may exchange anywhere between 5-20 business cards a week. This number shoots up in case of networking events and seminars.
Keeping a record of all the cards and feeding them manually, storing and organizing them consumes a considerable amount of their time and stops them from doing their actual job. With CardByte, they can not only instantly share and save digital cards on the app, but also access them all at the tap of a button, with or without internet connectivity, saving the theme and efforts wasted in redundant processes.
Also Read: We are now living in the TWS era, says Mivi Co-founder
Please share some insights on AI and its future in India. Can you please throw some light on the latest technologies on which your company is working?
Artificial Intelligence (AI) is making good strides in almost all industries, mimicking human intelligence, and predicting behaviours through various connected sensors and usage data. AI is the fastest technology trend being adopted by industries and businesses – as per an Accenture study, the AI market is poised to grow to $957 billion by 2035.
The future of artificial intelligence in India is very promising with the government setting up a roadmap to adopt AI in various sectors and businesses looking to AI to solve complex problems. The demand is unstoppable, and while the demand is high, India has the potential to evolve into the world capital for AI workforce, given the necessary steps are taken towards this. Massive drives are being conducted with individuals, government-affiliated skill centers, educational institutes, and software companies starting to upskill and build capabilities around AI.
At CardByte, we have taken AI from prototype to product stage by developing a state-of-the-art novel computer vision and machine learning-based novel combination of convolutional neural networks that can deliver desired performance on the limited resources of smartphones. It employs a smart and efficient-edge computing technique to balance the resources while performing complex computer vision tasks.
"Inspired by Atmanirbar Bharat and Local for Vocal initiative, CardByte is all set to evolve into a business networking platform, transforming business-card-based introductions into connections and business opportunities. At the heart of our effort is the vision that CardByte becomes a leading homegrown networking platform"
What are the services that CardByte offers and how can it benefit individuals?
Acting as a collaborative tool, CardByte's app is helping users create and share one's own digital business card, and expand their network while intensifying their personal and professional relationships. Some of the salient features are:
Digital business card creation: This is a foundational element of the app which provides the user with the ability to create one or more cards to ensure the user has a card for every introduction whether business, professional, or personal
Digital business card sharing: CardByte provides more than enough options to share a card anywhere, anytime at the tap of the button, regardless of whether the user is connected to the internet or not.
Digitise paper business card: The computer vision deep learning module, scanning module provides the user ability to digitise the business card and add it to their directory.
Contact organiser: The app automatically categorizes and organises the contacts by Industry, Company, Professional and/ or Customized Tags, which can be personalized by the user's preference
Actionable networking: The app through business card sharing not only helps uncover the hidden network of users but also provides the opportunity to grow their network
Automated notifications: The user is always updated with the changes in his/her network whether its promotion, job change or any event in the business or professional journey
High privacy: The app respects privacy, understands and provides utmost importance to its user privacy. The user has complete control over who, how his/her information shall be shared
Powerful search: The app is equipped with a powerful search engine that traverses through local and global directories to get the right contact at the right time.
Also Read: "Mobile phones are an ideal target for data privacy threats"
Could you please explain the technology behind CardByte?
CardByte is a cloud-native platform built using micro-services architecture and leverages artificial intelligence to automate the existing set of traditional processes in the industry. Currently, our platform offers tech-solutions for networking and digital card sharing for users to streamline their contact management. Our team is now working on the enterprise version of the app offering advanced tools such as CRM integration, augmented reality, and advanced analytics for B2B, which we plan to launch by late 2022.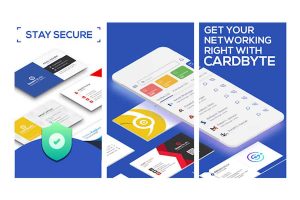 How do you stand out from your competitors?
Domestically, we have not identified a competitor who has a similar product offering and comprehensive features like ours. Yet if we have to compare with fragmented offerings available in the market, the CardByte Directory is the only platform to offer a cloud space to store, manage and organize your contacts effectively and efficiently. The 'CardByte Scan,' enables scan and storage of cards both online and offline. Unparalleled privacy and power is what we grant to each user of the 'CardByte Network', which means no one can share their contact info unless the user allows them to. The network is an easy and convenient nexus to build your connections without spending extra effort other than sharing your card which is constantly getting modified by the 'CardByte Stay Updated' feature. The last of which, again, is unique to us.
Also Read: Gaming Platforms Are Becoming the New Social Media: Here's how
How CardByte is contributing to Digital India?
Inspired by Atmanirbar Bharat and Vocal for Local initiative, CardByte is all set to evolve into a business networking platform, transforming business-card-based introductions into connections and business opportunities. At the heart of our effort is the vision that CardByte becomes a leading homegrown networking platform. It is time we seize the potential our billion-plus population holds and reduce our dependability on problematic foreign social platforms.
CardByte can help India's professionals, traders, retailers, small businesses, and large enterprises in digitizing their contacts, managing their customer data and relationships, thereby ushering them into the digital age. Plus, the advantage of being an Indian product lies in knowing and adapting to the needs of the Indian consumer.
Also Read: How Foldable Smartphones Are Opening Up A New World Of Mobile Productivity?