There is nothing permanent in this mortal world- neither living nor non-living things. Change is the only constant thing that happens every once in a while. Right from living people to nature, we all undergo changes on a regular basis.
However if there is any field whose changes interest and benefit mankind the most, it is the field of technology and science that piques many an individual's interest in more ways than one.
There was a time when we had wired telephones to speak to people sitting hundreds of miles away and now, come 2022, we have smartphones galore of different hues and varieties from reputed brands.
Also Read: 5G Connectivity Out in India by October 2022 by Reliance Jio
The Event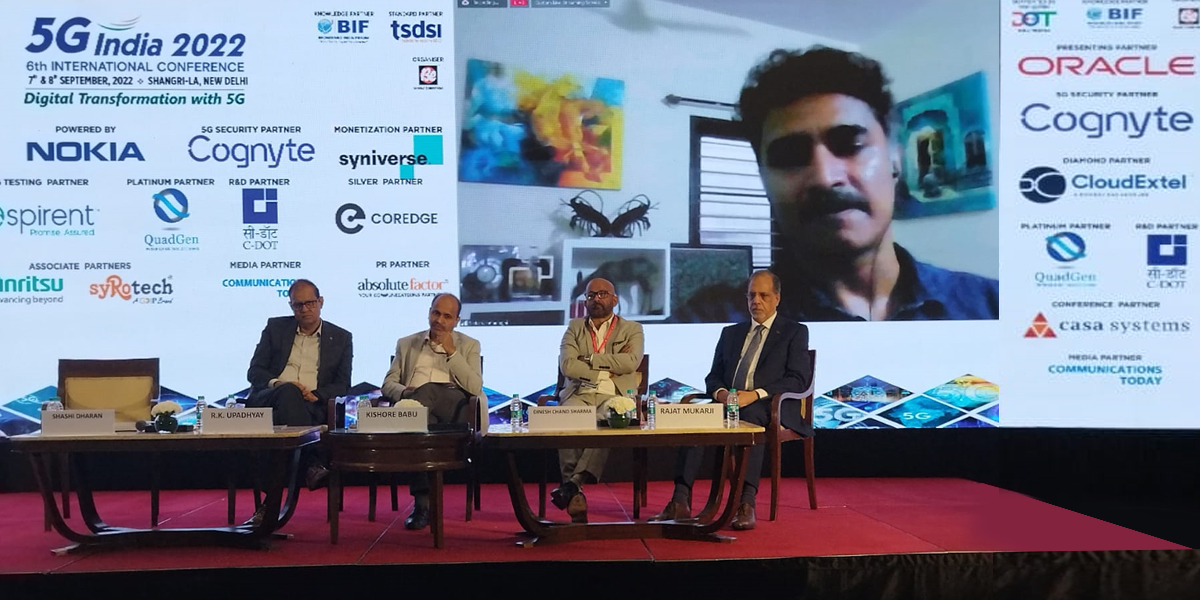 Now we are in the 5G era that will usher in the time when 'New India' will become well known all over the globe because 'Digital India' has already become a global phenomenon ever since it was pioneered by PM Narendra Modi a couple of years back.
The 5G India 6th International Press Conference, 2022, is taking place on September 7 and September 8, 2022 with all the leading experts, dignitaries, analysts, policymakers, and the who's who of the telecom industry of India will be seen.
They will be discussing about the benefits and limitations of 5G and how the technology will pave way for ushering in the era of 'New India', which has become the proverbial slogan of the Modi Government for quite some time now.
The 5G event held in 2021 was India's biggest event until now and the makers are hoping to capitalize on its success so that the 2022 event also yields similar results, which is why they have come up with the 5G India 2022 Hybrid Conference & Exhibition.
There will be numerous discussions about the deployment of 5G, digital applications at high-speed, along with many other necessary changes that can be brought into the telecom industry that is undergoing many problems and not all of them are related to telecom.
Coming back to the event, it is set in Delhi at the Shangri-La Hotel where it is scheduled for two days, September 7 and 8, where the best usage of 5G technology can be put to use for digital transformation and cross industry applications apart from working out a way to manage undue traffic growth.
There have been massive investments for expanding 5G infrastructure where the experts are also hoping to bring out more and more opportunities to grab sufficient revenues so that they yield good returns in due course.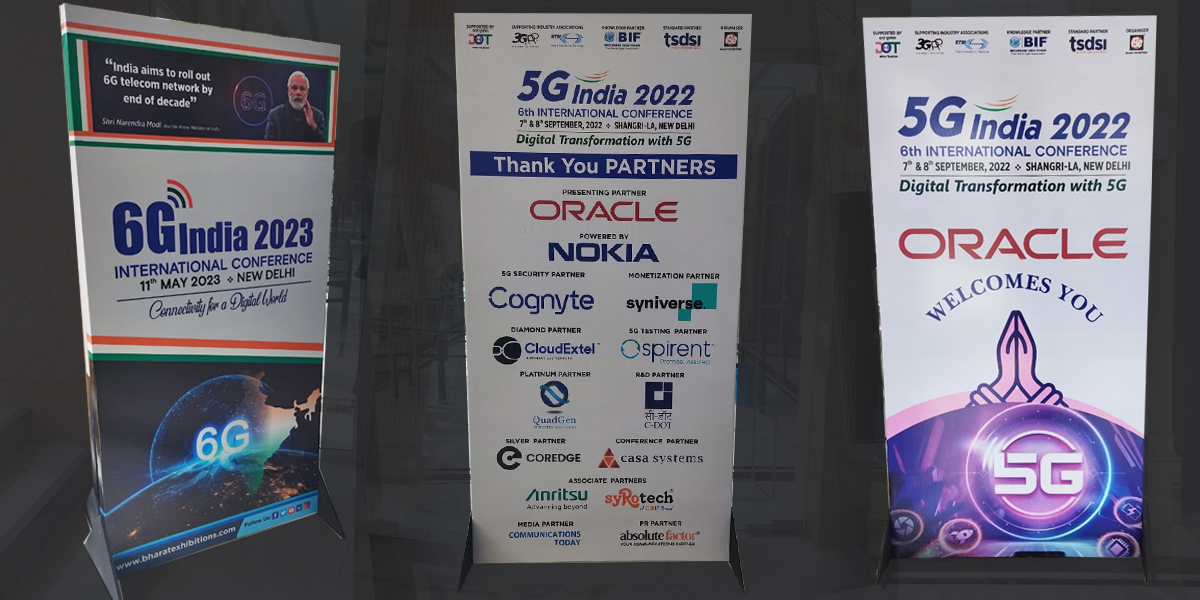 It is widely speculated that 5G revolution will be massive and will play a huge role in making India a technical hub in the not-so-distant future, which is why the main focus of the event is to spread awareness of 5G technology and its benefits to different sectors like Education, Agriculture, Medicine, Smart City, Augmented Reality, and many others.
Location
The venue for the two day event is Shangri-La-Eros Hotel found in the Connaught Place area of New Delhi and is one of the best five-star hotels not just in the capital but the entire country.
You will always find a fleet of luxury cars scurrying in and out of the premises on a frequent basis, which serves as testimony to the massive success of the hotel as dignitaries from all over the world come for a visit at least once.
The beautiful architecture was inspired by the work of Sir Edward Lutyen that soon became a marvel for all eyes and anyone that saw it once could not look away for a long time.
One reason why it is so popular even among politicians is that it is in the close proximity of government offices as also business districts and is a half an hour drive from domestic and international airports with the Pragati Maidan being at a distance of 10 minutes.
Profile of Dignitaries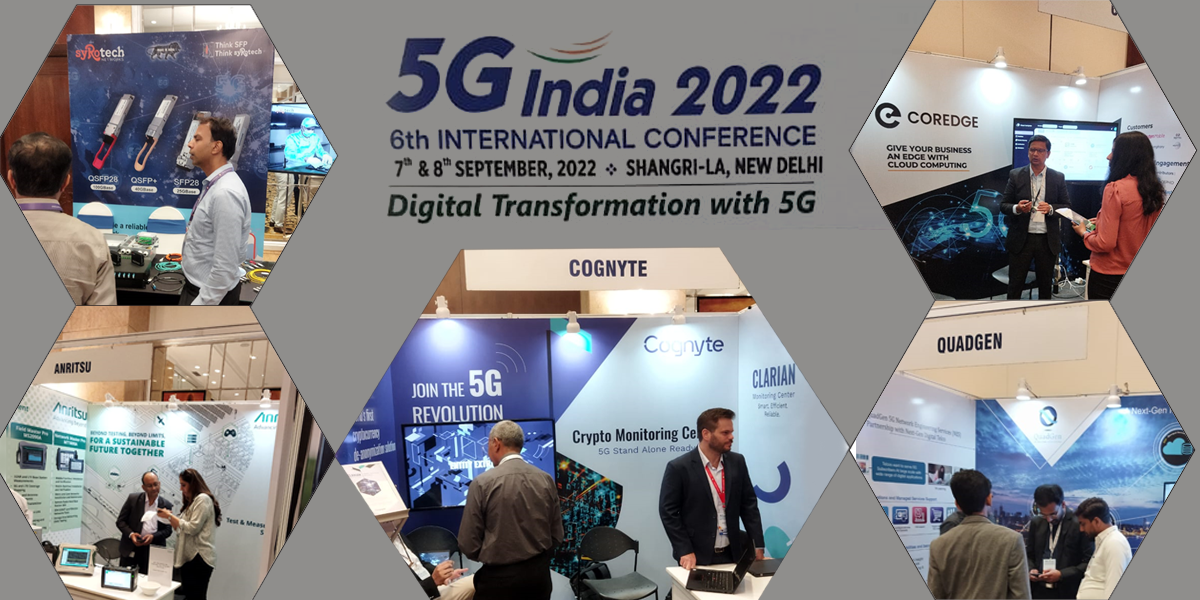 The event will bring together top-level executives and decision makers involved in every step of mobile broadband deployment from network strategy to service delivery:
– Telecom Service Providers
– IoT Players
– Cloud Players
– M2M Players
– Fixed Carriers
– Broadband Service Providers
– Government Agencies & Regulators
– Telecom equipment & infrastructure vendor
– Handset/Device manufacturers
– Test & Measurement Companies
– Mobile Internet Device Manufacturers
– Application Providers
– System Integrators
– Investment Bankers/Venture Capital/Private Equity
– Healthcare / Hospitality / Transportation & logistics
– Municipalities & ULB
– Banks / SME's / PSU's
– Network Services Provider/ISP/ILEC/CLEC/WISP/MSO
Event Attendance
This event is a 'learning conference' in Delhi where telecom leaders that comprise of the whole 5G ecosystem were in attendance in large numbers for they see a massive potential for 5G services in India that they hope will become a massive success in the near future.
Therefore, it is very important for many people to grace the event because the future of mobile broadband is very bright so anyone who is looking for a carrier in this field can grace the occasion to learn about the deployment of such services from the horses' mouth.
The industry giants will reveal about the deployment strategies of 5G services along with the technical challenges and obstacles that will inevitably occur during the deployment as the path ahead is anything but rosy.
You can also learn about the revenue potential that 5G will bring massive Return of Investment apart from the new applications and services that you can look forward to and there cannot be a better opportunity or platform than this to interact with dignitaries of the telecom industry.
All in all, you can learn many things at the press conference along with first hand information about the upcoming model of the 5G technology because many will have thought of the blueprint and might be working on its implementation.
Also Read: 5G Telecom Services to Roll out in India by October 2022