It is not only the 5G rollout that has us excited, Wi-Fi 7 is coming too. The next generation of wireless network protocol promises lower latency, higher spectrum efficiency, higher power efficiency, better interference mitigation, more connected devices, and higher cost efficiency among other advancements. Being one of the most successful wireless connectivity technology, Wi-Fi must continue the constant evolution and upgrades, which is why Wi-Fi 7 is already underway even though Wi-Fi 6 has just started its commercial run a couple of years ago.
But what is the difference between these different versions of Wi-Fi technology? We have been made to understand, by both private service providers and the Governments, what upgrading to 5G from its previous generation would bring, but we hardly hear much when it comes to WiFi. Not many users would even be able to tell the difference between two WiFi versions. So, to properly understand this, we need to understand Wi-Fi protocols.
More About Wi-Fi Protocols
As a regular user, even if you don't understand much about Wi-Fi technology and its protocols, you must have noticed the protocol codes on advertisements and product boxes. The protocols are usually denoted by 802.11n, 802.11ac (wave1, wave2), or 802.11ax. These are what we call different Wi-Fi protocols that are part of a larger family of wireless network protocols. They are generally used for local area networking of devices and Internet access and are based on the IEEE 802.11 standards. On the whole, Wi-Fi technology uses radio waves to allow nearby digital devices to exchange data.
The Wi-Fi Alliance, a non-profit entity that owns the trademark of Wi-Fi technology since 1999, denoted the sixth-gen Wi-Fi technology as the 802.11ax standard. Moreover, they also decided to adopt simpler names for different Wi-Fi protocols, which till then has only numeric standards as the official moniker.  This decision was taken in order to make the average user being able to understand Wi-Fi technology a bit better and also to make the moniker readable. So, as per new names, 11n turned into Wi-Fi 4, 11ac turned into Wi-Fi 5 and 11ax turned into Wi-Fi 6. On similar lines, we will soon have Wi-Fi 7.
Before we get Wi-Fi 7, let's understand the different Wi-Fi protocols specifications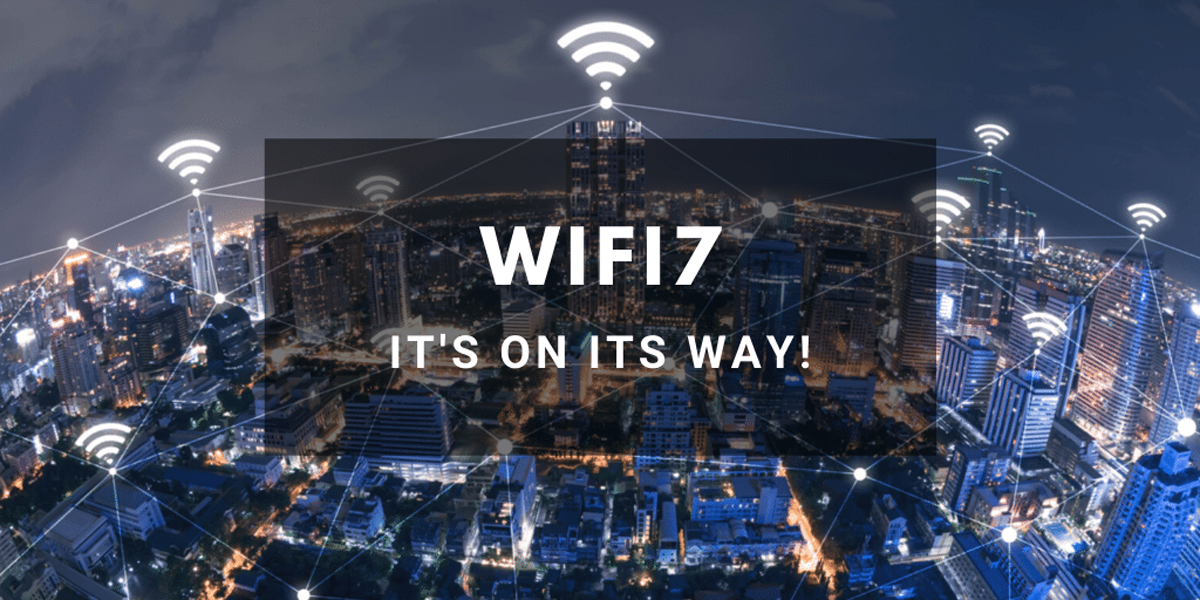 Wi-Fi 4 – The 802.11n version (now Wi-Fi 4) was released in 2009 and was also the first Wi-Fi to work at both 2.4GHz and 5GHz frequency bands simultaneously. The transmission speed reaches 600Mbit/s (600 Mbps).
WI-FI 5 – The next generation of the technology, 802.11ac (now Wi-Fi 5), came out in 2013. Taking a wider radio frequency bandwidth (up to 160MHz) along with a higher order modulation technology (256-QAM), the transmission speed of Wi-Fi 5 is up to 1.73Gbps. The technology was upgraded in 2015 and an 802.11ac wave2 was released. The 802.11ac, however, only supports terminals in the 5GHz band.
Wi-Fi 6 – The next upgrade was Wi-Fi 6 (802.11ax) which brought with it a 4-fold increase in network bandwidth and the number of users. It comfortably operates on both 2.4GHz and 5GHz frequency bands. In terms of network speed, the upper limit in most regions is 1000 megabytes.
We also have Wi-Fi 6E protocol adding the 6GHz frequency band with faster speed and less interference.
Here are the key specs of major Wi-Fi Protocols
| | | | | | |
| --- | --- | --- | --- | --- | --- |
| | Wi-Fi 4 | Wi-Fi 5 | Wi-Fi 6 | Wi-Fi 6E | Wi-Fi 7 |
| Launch Date | 2007 | 2013 | 2019 | 2021 | 2024 (exp) |
| IEEE standard | 802.11n | 802.11ac | 802.11ax | 802.11ax | 802.11be |
| Max Date Rate | 1.2gbps | 3.5gbps | 9.6gbps | 9.6gbps | 46gbps |
| Bands | 2.4 GHz, 5 GHz | 5 GHz | 2.4 GHz, 5 GHz |  6 GHz | 2.4 GHz, 5 GHz, 6 GHz |
| Channel Size | 20, 40 MHz | 20, 40, 80, 80+80, 160 MHz | 20, 40, 80, 80+80, 160 MHz | 20, 40, 80, 80+80, 160 MHz | Up to 320 MHz |
| Modulation | 64-QAM | 256-QAM | 1024-QAM | 1024-QAM | 4096-QAM |
| MIMO | 4×4 MIMO | 4×4 MIMO, DL MU-MIMO | 8×8 UL/DL MU-MIMO | 8×8 UL/DL MU-MIMO | 16×16 UL/DL MU-MIMO |
Recommended Reads: