Highlights
Guardians of the Galaxy 3 is all set to release in the coming months
The trailer of the latest MCU flick has been leaked online
The trailer will confirm whether this flick will be the same as its prequels or not
Trailer Date
Marvel Cinematic Universe (MCU) is the biggest and most popular superhero franchise in the world, eclipsing DC Universe by a wide, wide margin where hardcore fans of the genre don't think twice when asked to choose which of the two is better.
The very first MCU film was Iron Man, which was released in 2008 and since then, the franchise has spawned four phases and 30 released films, with as many as 12 more in numerous stages of development has Phase 5 approaches around early 2023.
Black Panther: Wakanda Forever was released on November 11, 2022 and once Guardians Holidays Special starts streaming on Disney Plus, MCU Phase 4 will come to an end, thereby making way for MCU Phase 5 in February 2023.
Phase 5 will kick off with two massive flicks that have the potential to change the map of the entire MCU storyline, one of which is Ant-Man and the Wasp: Quantumania and the other one is Guardians of the Galaxy 3.
Ant-Man's trailer has already been released and has received positive reviews, while Guardians of the Galaxy 3 will be out anytime now, according to an online leak that has revealed some of the action that one can expect in the upcoming trailer.
Hardcore MCU fans, while eager to gain as much information about an upcoming flick as possible, hate it when they're given spoilers in any teaser or trailer, which has been the case here as some reliable sources in the Marvel Studios have proclaimed, in no uncertain terms, that Guardians Part 3 will be huge.
The Guardians saga has been written and directed by James Gunn, who has given several interviews where he has teased about the upcoming installment since the past few months and claimed that it will be quite different from the action-packed comedy that fans have come to expect of it.
Guardians of the Galaxy Vol 3 Release Date has been eagerly awaited ever since Marvel released its trailer at Comic-Con, where it was soon subjected to an online leak as well.
However, the first official trailer that is yet to come out will be very different and far more engaging than the Comic-Con released trailer as Marvel has clarified many times.
If inside sources are to be believed, the Guardians of Galaxy Vol 3 Trailer might come out on December 1, 2022, which is less than a week away, which will be a huge treat for fans as they can watch it on an IMAX screen ahead of the premiere of Avatar: The Way of Water scheduled for December 16.
Also Read: Marvel's Spiderman Remastered; PC Modes for Gamers
Guardians of the Galaxy Vol 3 Trailer Leak
The online leaks apparently include the scenes that Marvel has planned for Guardian 3's official trailer. The leaks show the Guardians land on Earth, or so it appears, where the population has been altered genetically, which gives the impression of introducing the High Evolutionery's Counter-Earth in this installment.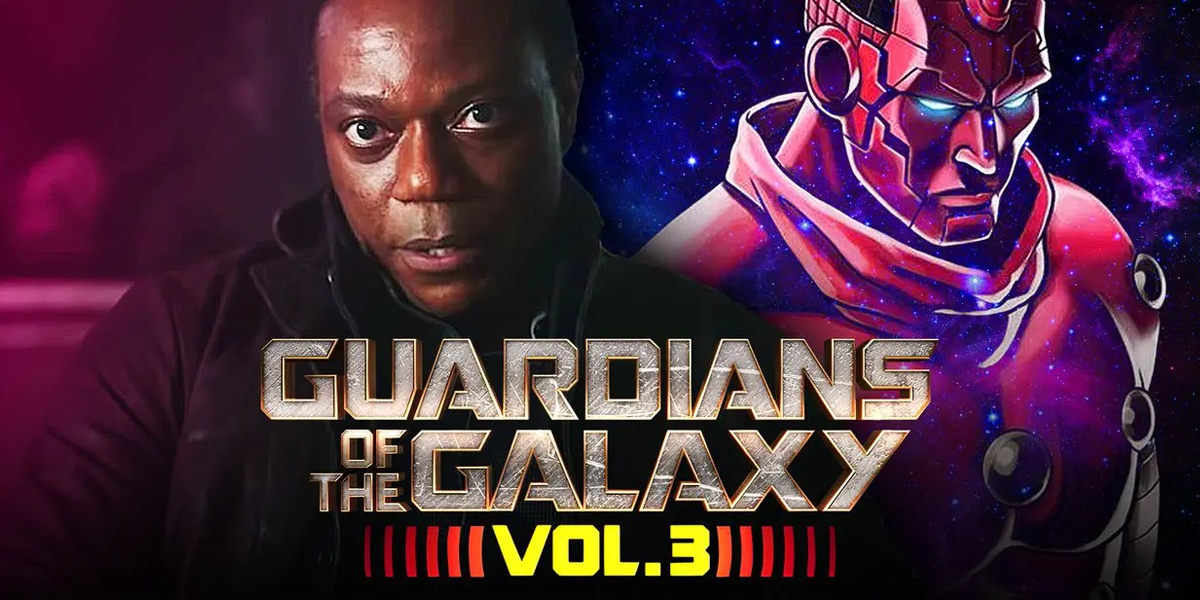 Then there is Gamora, Polaroid in hand, and fighting someone, where Adam Work is also shown doing the same, although he has a jewel on his head that is gold like Ayesha.
However, these are mere snippets and are far from enough to gauge as to what Vol 3 storyline is all about or whether the stakes are going to be as high as the previous installments, which is why it is important to wait for December 1, to see whether the date is accurate and whether the details are true or not.