In heart of hearts, we still believe in Twitter supremacy and how it has also favored society in the larger scheme of things. We all want Twitter to run well even after a little bump in the road. Maybe it won't be hard to admit that we want Twitter verification "blue tick" against our username. If you are among those concerned users who are earnestly collecting information regarding the journey of blue tick and the days it may take, this piece is for you, Besides updating the number of employees after the mass layoffs, Twitter has also updated its FAQ on its site that suggests that It won't be an easy way for the new Twitter users to get their subscription and the very dear to heart 'Blue tick'. In different parts of the world, the subscription rate can vary but not the new rule that says the new Twitter users have to wait for 90 days before getting the subscription and Blue tick.
The comeback of the Blue Tick feature will come with updated conditions that users can easily be informed on the sites' FAQ portion. This will enrich the new users to wait for roughly 3 months before verifying the account. The netizens can debate about the discerning degree of the take and make the social media giant take another decision over the same concern.
Twitter said while supporting their demand for waiting periods "at our discretion without notice." for the further use of the social media platforms. The idea of the subscription plan that will avail people to get Blue tick is an idea the new owner had come up with under his conviction to democratize journalism.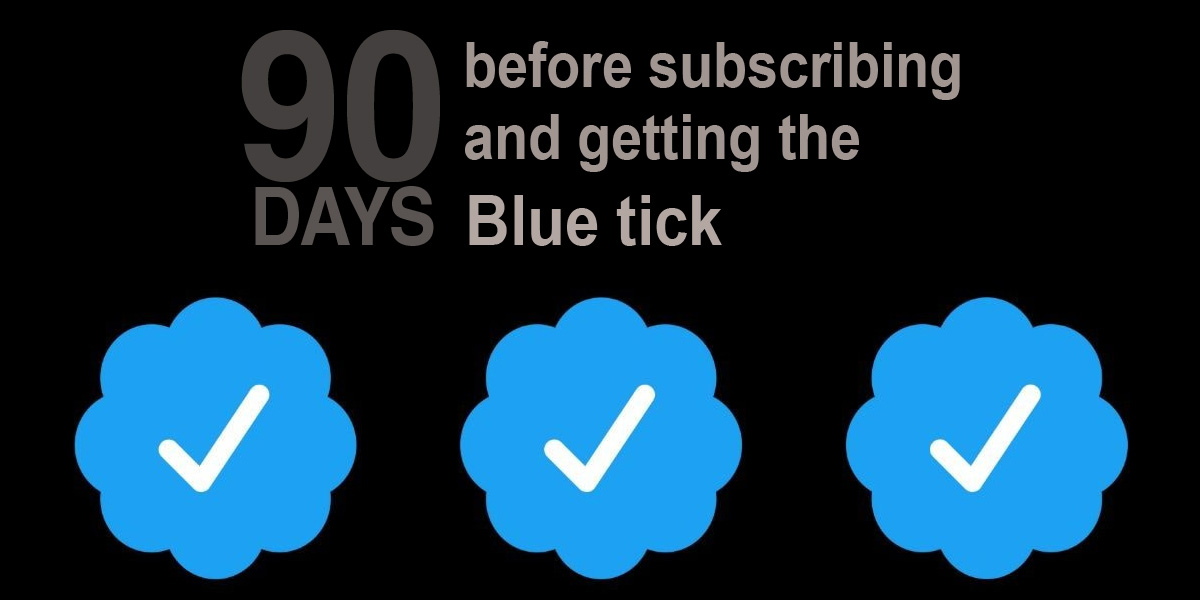 If we notice the timeline, this new policy is announced just nearly after Twitter laid an embargo for new accounts for joining the verification streak within 48 hours after rolling out the pay-to-verify se-up. As the pay-for-verify system came with the avalanche of trolls that had possibly perplexed its users hence the owner had to take some action and reintroduce it with some changes. Musk has put some well-needed conditions for the new rule to see the daylight for a longer period with the relevant approach. We echo that the user will drop the Blue Tick if they change their username under the suspicion of being a fraud user. The social media giant has realized the announced terms and services will take some diligent employees to jot down the Blue checkmark to the new users.
Conclusion
We are all hoping for the phoenix moment of Twitter. While we are at it, the new users should be waiting a little longer, approximately 90 days to get themselves verified by the social media giant and for the subscription plan.