How many of you know that you can play games on the Netflix app? Well, if you didn't know until now, here's an update for you as Netflix is in expansion mode. The Netflix mobile game portfolio is available on the Netflix app and is accessible to all Netflix subscribers. The platform launched its gaming portfolio earlier this year in collaboration with Ubisoft, a popular French video game publisher. To expand the portfolio further, the streaming service is adding seven new games to its gaming library. Let's find out more about the seven games that are getting added to the Netflix gaming portfolio.
Skies of Chaos
Skies of Chaos is this colourful, arcade-style shoot them up game that is as fun as the game appears. The evil empire stands and the player will be the last hope of the opposition. It is a single player game and will be accessible to Android phones & tablets, iPhones, iPad, or iPod touch users.
Reigns: Three Kingdoms
Reigns: Three Kingdoms is a strategy game available for both single player & multiplayer. Developed by Nerial Limited, this is a perfect world building game example. Players will be strategising their way through military negotiations, alliances marriages and soldier recruitments to stand a chance in this battle.
Cats & Soup
What happens when gaming and cats come together? We get the cutest little game one could play. Players need to help these cute little cats in making soup inside this magical jungle. Wish to unlock more hearts and recipes, make sure you feed some fish to your cats.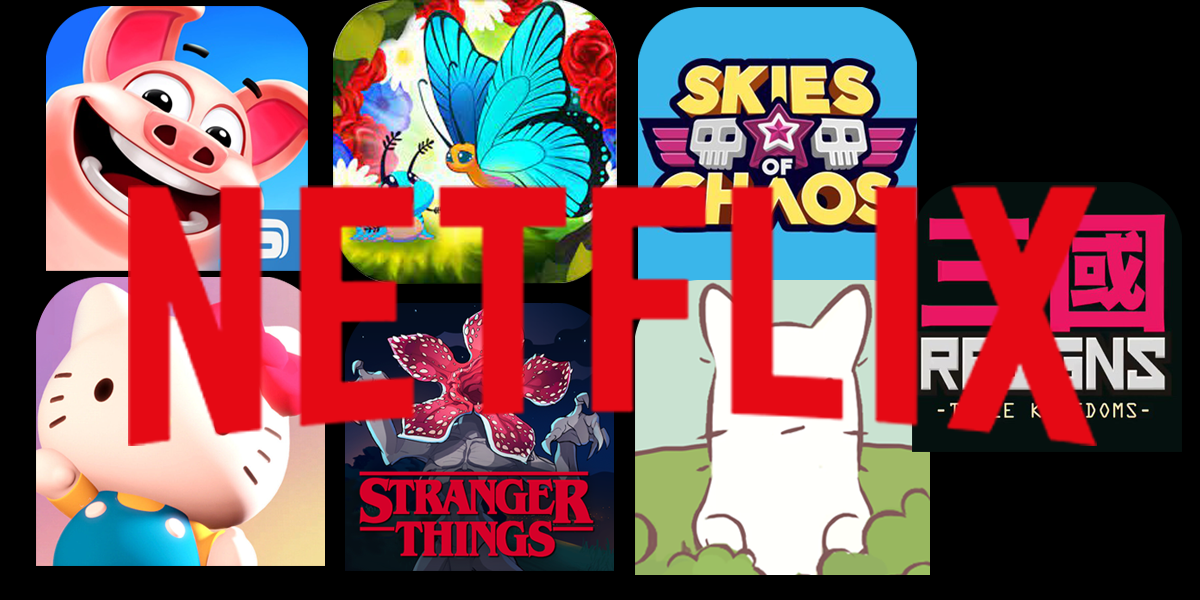 Flutter Butterflies
Do you miss butterflies in your surroundings? Well, this game could be the perfect one for you if you do. You can not only discover but even raise your own butterflies in this paradise full of flowers, plants and greenery. As and how you expand your paradise, you can even track all butterfly discoveries in the "Flutterpedia."
Hello Kitty Happiness Parade
Here's your chance to create your own grand space as Hello Kitty and friends. Players will e playing as Hello Kitty and two friends. There is one catch, to be able to play Hello Kitty Happiness Parade, users will have to install the game on their smart devices first, apart from an active Netflix subscription.
Country Friends
Now play Country Friends on Netflix to create your own farm ditching the tiring city life. Build your own out-of-this-world paradise where your animal friends will dance, the sun will always shine, and grass will always appear greener on your own side. Country Friends can be played alone or along with a companion. This is a stimulation game that can be accessed on all Android phone & tablet, iPhone, iPad, or iPod touch devices.
Stranger Things: Puzzle Tales
Last but not least is your favourite Netflix show now coming in the form of a game to your favourite app. Netflix is bringing the Hawkins-inspired stylized adventure game on their official app. Now gamers can play Stanger Things: Puzzle Tales on their smart devices and join the Hawkins crew in their explorations. It is going to be a single player puzzle game that can be accessed on all Android phone & tablet, iPhone, iPad, or iPod touch devices.