Microsoft has added five new features for Microsoft Teams with an aim to make the entire process of video conferencing a lot easier. Microsoft Teams is a dedicated business communication platform developed by Microsoft exclusively as part of the Microsoft 365 family of products. Some of the newly added features include an instant poll, more videos on the same screen, schedule send, view message thread and an unread toggle. Let's find out more about each of the newly added features in Microsoft Team.
Click Instant Poll
This feature will allow users to instantly receive pre-defined binary answers to any spoken poll question. It is like an instant poll that can use used to gather immediate responses on a particular topic or question from an audience. Pre-defined binary answers could be anything from a Yes/No, Heart/Broken to Thumps Up/Down. Such polls can be organised by the presenters at any time without any prior settings or notifications.
Also Read: Microsoft Teams adding support for Hindi live captions
Those using Microsoft Teams for organising meetings or sessions currently can see a maximum of 9 videos on their screen. The limit is set to 9 videos by default but the latest feature Microsoft is introducing is going to change this default setting. Thanks to the new features, Microsoft Teams users can now see up to 49 videos simultaneously on their screens, which is a massive upgrade.
Now you can schedule the delivery of your chat messages manual using the new feature of Microsoft Teams. The delivery can be set for a future date or time by simply clicking right on the send button option.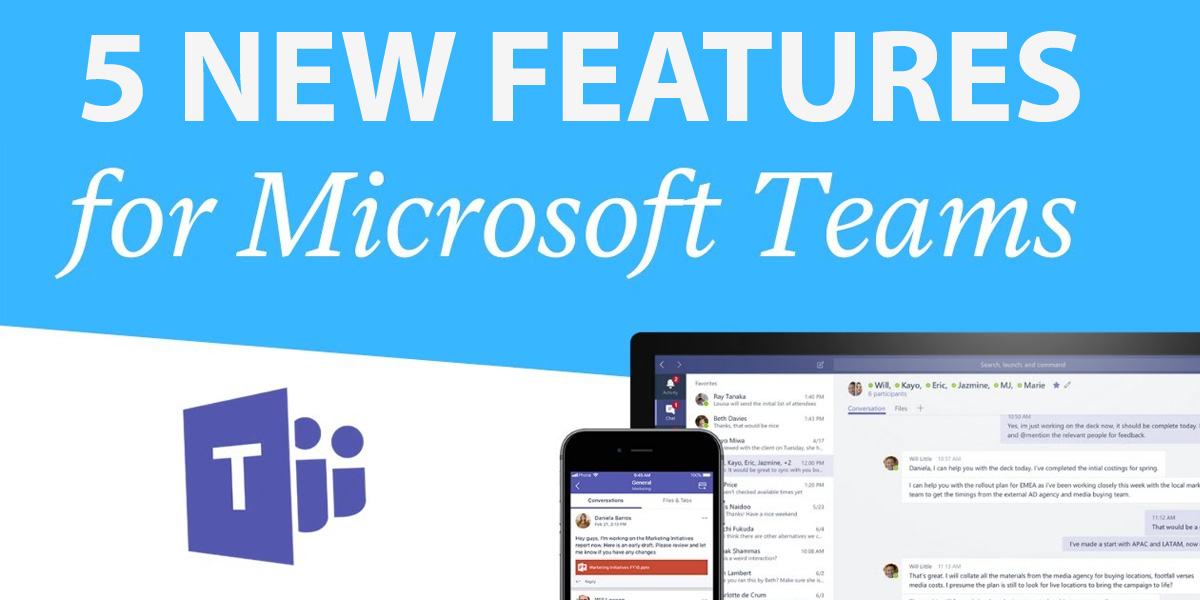 View the Entire Message Thread
Microsoft is making it easier for Microsoft Team users to keep a track of all the messages received on a particular thread irrespective of the time it was sent. Users will have to just click on the chat message in the search result for a particular search query and the entire message thread will open.
Also Read: Sennheiser Introduces TeamConnect Intelligent Speaker for Microsoft Teams Rooms
Microsoft Teams is also introducing a new feature that will make it easier for Microsoft Teams users to manage their unread chat notifications. The feature will Turn On the unread toggle button in the feed panel for users to easily view, triage and catch up with the unread messages. In case users want to view both the read and unread messages at the same time, they would be able to easily Turn Off the unread toggle.