Progressive Web Apps PWA refers to all those web applications that are operated and helmed by the Web pages; however, it looks like the application. These PWAs get support for home screen icons and notifications. Snapchat has entered the list of PWAs as Snapchat has released compatible apps for Windows 10 and Windows 11 users. Users can get this app from the Microsoft Store. Snapchat can perform its tasks on Microsoft Edge of Windows 10 and 11 PCs. Read ahead to know more about how to maintain your streaks through any device. Prior to the launch of Snapchat PWA, Windows-based Snapchat was the web version of Snapchat, launched this year a while back.
We have got many PWAs, including discord, spotify, Uber, pinterest, to name a few. In a similar way as many other PWAs Windows will require Microsoft Edge to run snapchat on Windows 10 and 11 PCs. It is to be noted that snapchat is taken as a 'native' app that means "applications designed to work on a particular platform or operating system". Users operating Snapchat on windows will gain the similar experience just like in the handsets. As windows will be supporting the notification function of the app and also offer the support to display the app icon. Furthermore, as it is the case with other messaging apps on Windows, users can form a shortcut for the PWA on the desktop, taskbar, to enable access to the app promptly.
Snapchat app is adored by its fair share of users and keeps the users hooked to their platform for the entertainment it caters to. As it was tipped from the Windows Central that the Snapchat app will be a progressive Web App for Windows. It is further confirmed that the app will provide Microsoft's Chromium-based Microsoft Edge browser to run. Additionally, 1.4 MB is the download size of the app and will come with the features that were in the Web version. The latest version of Microsoft Edge will be the compatible system for the app. If the user owns the Windows 10 and Windows 11 PCs and the latest version of Microsoft Edge then they can install the app on PCs itself and enjoy the experience.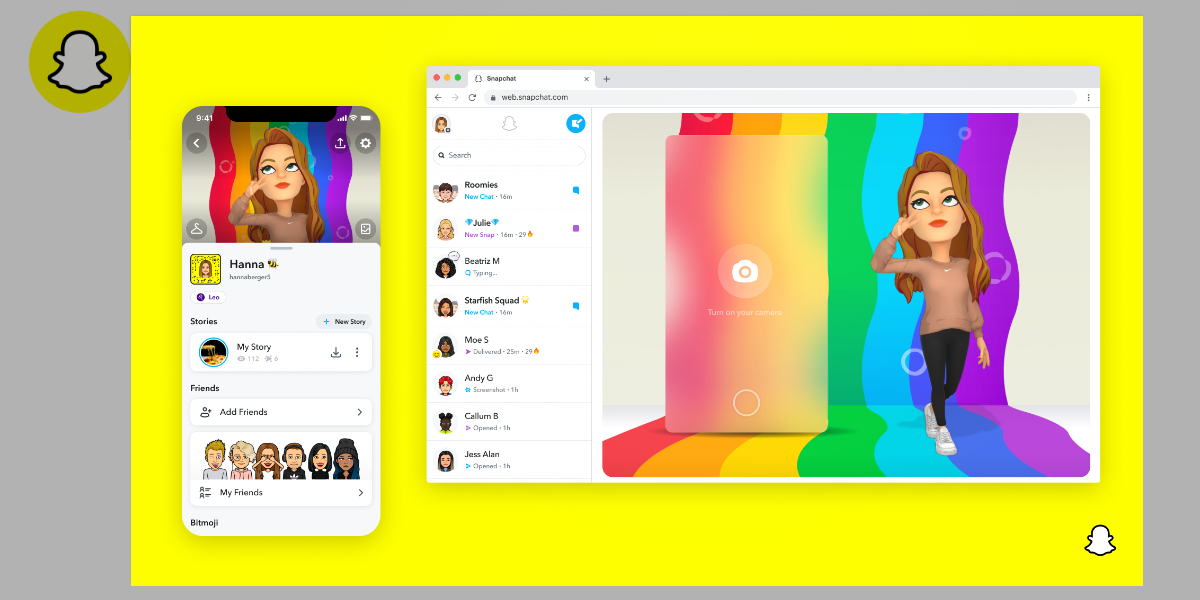 While we are at it, it was also tipped that Snapchat+ has launched a new feature that includes premium subscription services. This feature entails "Custom Story Expiration" and many more additional services. This feature officially rolled out in India in August. Users have to pay Rs. 49 per month to enjoy the premium subscription services.
Conclusion
Snapchat has rolled out as the Progressive Web Application for Windows that will allow the user to use the application in the WIndows 10 and Windows 11 PCs. Users can enjoy sending their snaps via PCs and gain the same experience as on different devices.