The Calendar on Mac allows its user to sync and manage all events from different accounts in one place. This basically means you can use the Mac Calender to manage events from Google Account, Microsoft Exchange or iCloud or any other account in one place. All you need to do it Open the Mac Calender and choose the Add Calender option in order to add calendars from your other accounts. Things get even more interesting with the Availability feature in Calenders on Mac because it allows you to check the availabilities of your invitees and manage your own availability at the same time.
In case you aren't familiar with the Availability feature, here's a step-by-step guide on how to use the availability feature in Calendar on Mac –
Check Invitee's Availability
If you are the one planning an event, it can sometimes become very difficult to know the availability of each and every person you are planning to invite. However, this can become easy when you are using the Mac Calendar. If you use calendar services that let you track availability like CalDAV, you can check the invitee's availability on Mac as well.
For this, you have to start by creating an event, adding all your invitees and then clicking on the Availability Panel from the menu bar. The panel shows the availability of your invitees.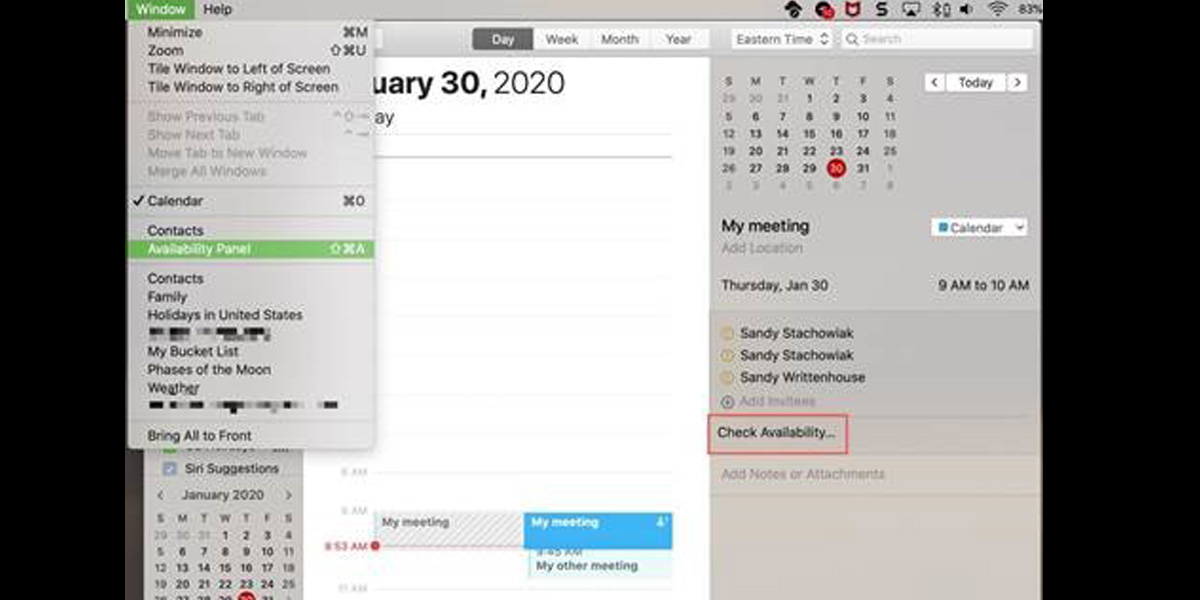 Here's you can check if All Day or just Work Hours, choose Next Available Time or simply switch to a different date. In case you decide to go for a different time after checking the availability, that can be done right from the panel.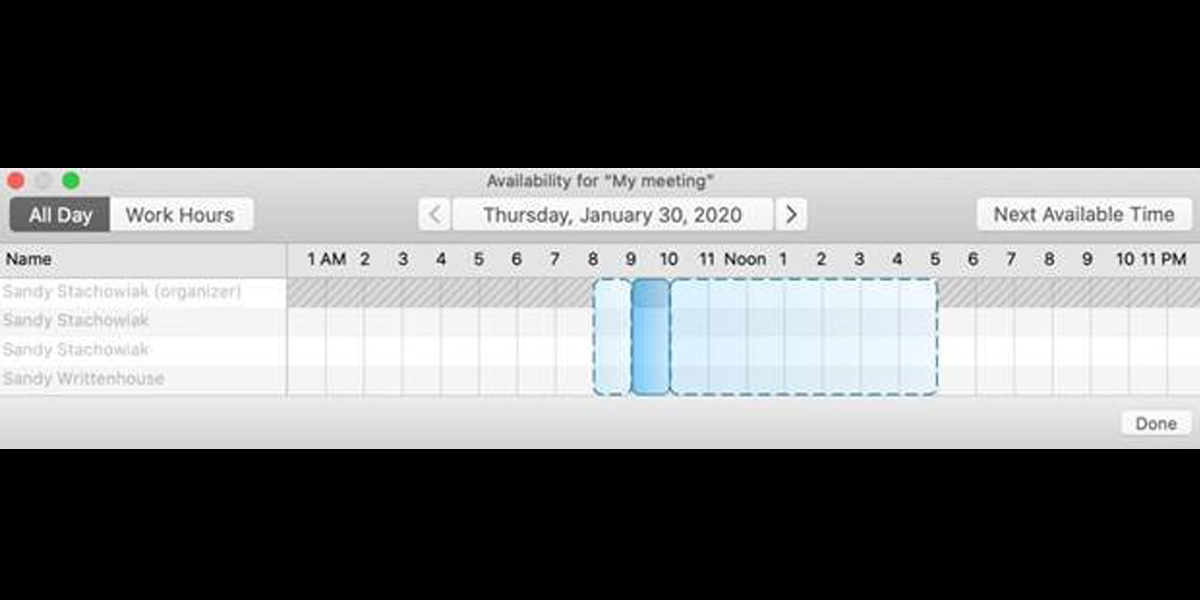 Once saved, you will be notified about the change in the schedule and asked whether you would like to Edit, Revert or Send the updated information to the invitee. You choose the required option and click on the Done option at the bottom of the page.
Manage Your Own Availability
We use Calendars for all sorts of reminders and task records apart from using them as an upcoming event record space. There are times we set the calendar with some personal details or records that we add there just for a record of the date. However, setting these personal reminders or tasks or records does not mean we are not available for some other event on those dates. There is a chance a birthday reminder of close friends you set in your calendar because you want to call and wish them on time wrongly impacts your availability of that day and shows you "unavailable." Here's how you can manage this with the availability feature on Mac Calendar.
Go to the Calendar list in the sidebar and choose the account you wish to manage.
You can right-click the account or Edit it from the menu bar. The next step is to select Get Info. Once that is open, uncheck the Events affects availability option. Click on Ok and save the selection.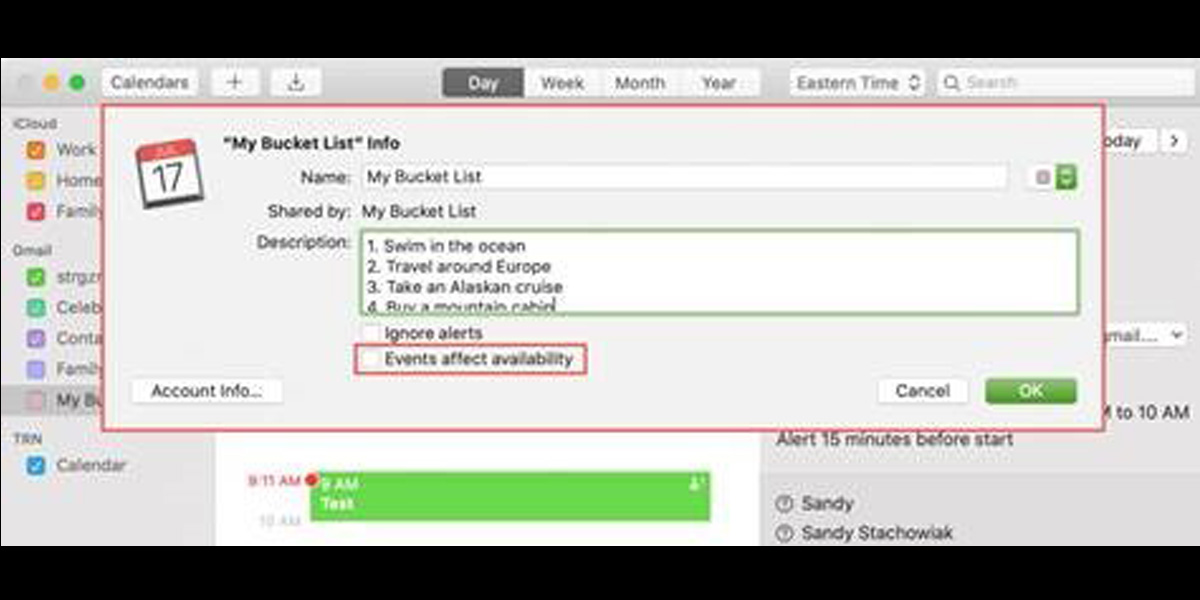 Once this is done, anyone else checking your availability through their calender will find you available for the event even if you have some calendar reminders or record set.