Despite the fact that the Apple Photos app already allowed you to hide photos on your iPhone, anyone can easily access your hidden album. As a result, most iOS users rely heavily on photo vault apps to keep their personal photos safe. However, if you have iOS 16, you can now use Face ID/Touch ID to lock your hidden photo album on your iPhone and iPad so that no one can access your private photos without your permission. So, in iOS 16, here's how to lock the hidden photo album.
For a long time, iPhone users have been requesting the feature to password-protect sensitive photos, and iOS 16 was finally delivered. This is one of many new features in iOS 16 that Apple did not have time to talk about on stage.
iPhone Lock Hidden Photo Album
Aside from protecting the hidden album, iOS 16 allows you to protect the "Recently Deleted" folder, where deleted photos and videos can be found for up to 30 days. This is well-thought-out in terms of privacy. We frequently delete personal images and forget to permanently delete them. As a result, they are still present on the device. However, with this new privacy feature enabled, you will no longer have to be concerned about the security of deleted images.
Also Read: 5G iPhones Comes with iOS 16.2 Update
Face ID/Touch ID can be used to unlock hidden and recently deleted folders
To begin, launch the Settings app on your iPhone or iPad.
Now, scroll down to find and select the Photos app.
Make sure the Use Face ID/Touch ID toggle is turned on.
A tiny lock icon will now appear next to both the hidden album and the recently deleted folders from now on. It's worth noting that anyone attempting to disable this feature must first authenticate using Touch ID or Face ID. As a result, you can rest assured that your photos are secure.
Face ID/Touch ID can be used to unlock hidden and recently deleted folders
Unlocking the hidden photo album is as simple as it gets.
Open the Photos app on your iPhone or iPad, then tap the Albums tab at the bottom of the screen.
To view your photos, go to the utility section, tap Hidden, and then authenticate with Touch ID/Face ID. Tap Recently Deleted and then authenticate if you want to see your recently deleted images.
Also Read: How to Use Apple Passkeys on iOS 16?
Allow any family member or close friend access to your password-protected private photo album.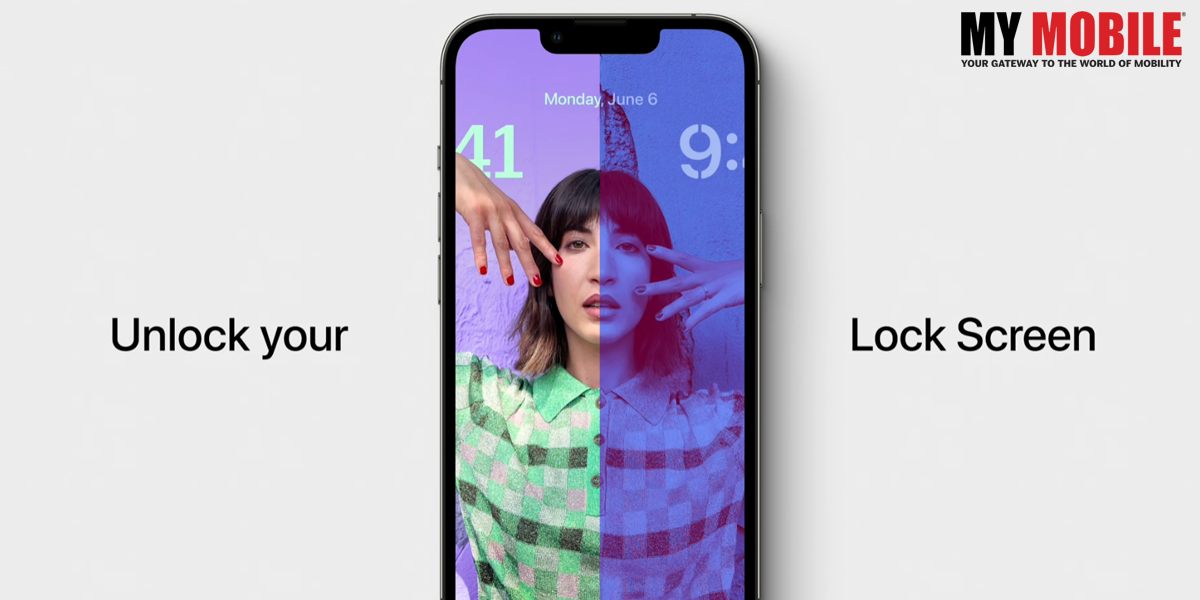 What if you want to give one of your friends or loved ones full access to your hidden album? To gain unrestricted access to the hidden album, you can ask a friend to set up an alternate appearance on your Face ID-enabled device or add a fingerprint on your Touch ID-enabled device.
Select Face ID/Touch ID & Passcode from the Settings app on your iPhone.
Now, depending on the availability, either set up an alternate appearance or add a fingerprint.
Your friend will be able to view your hidden photo album using Face ID or Touch ID in the future.
Keep your personal photos out of the hands of prying eyes
That's how you secure your hidden photos album in iOS 16. This is a welcome addition for iPhone users who previously had to rely on third-party apps to protect their personal photos. You don't have to worry about a third-party app stealing your data or uploading your images to the cloud because the feature is built into the Photos app.