Users performed almost half-million hashtags searches and generated more than 300 million hashtag suggestions in a month using AI-powered InStore app by AppyHigh
Influencers in India are using innovative apps to create unique content and embellish it with hashtags and clever captions to increase their followers and enhance their social media content, reveals AppyHigh, a mobile internet technology firm. AppyHigh builds apps for everyday use for smartphone users across categories such as social media creativity, utility, productivity, content and entertainment, among others.
The above revelation is backed by the hashtag generator tool of Instore, AppyHigh's AI-enabled all-in-1 creator tools app, which discovered that its users performed nearly half a million hashtag searches and generated more than 300 million hashtag suggestions in a month. The hashtag generator feature of the InStore app by AppyHigh helps creators to capitalize on the power of trending hashtags by suggesting a variety of hashtags for their desired keyword or popular categories.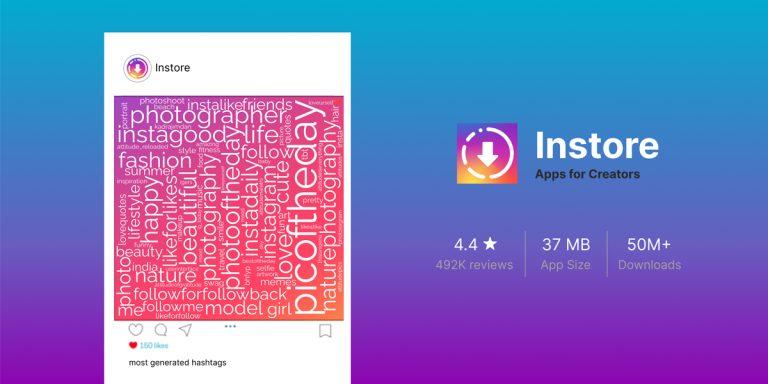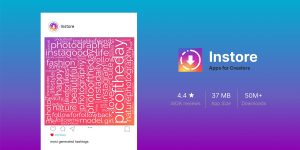 Not only can the creators search for hashtags using keywords, the app also allows users to generate relevant hashtags by scanning an image. In fact, nearly 17% of the hashtag results on InStore were generated using the image upload feature. InStore enables creators to develop trend-worthy content with the least effort in the shortest possible time. The most popular topics for which users look for hashtags on InStore are love & relationships, travel, fun & entertainment, and moods.
A vital tool for gaining attention
According to the Indian Influencer Marketing Report, the Indian influencer marketing industry is estimated to reach a value of Rs 900 crore by the end of 2021. The market is expected to grow at a CAGR of 25% till 2025 to reach a size of Rs 2,200 crore and the hashtag trend is expected to continue as influencers see it as a vital tool for gaining attention from wider audiences and growing popularity.
Venus Dhuria, Co-founder, AppyHigh, said, "With apps like InStore, influencers can post content faster with higher relevance, thus reducing the effort required in publishing posts and improving turnaround time, enabling them to automate their publishing efforts quicker. In addition to hashtag and caption generation, InStore's other offerings such as image touch-up capabilities including photo grids, collages, and photo-resizing features, are also extremely popular among our users. There are almost 1 million users using hashtag and caption generation, collages and photogrids on InStore. They are also actively bookmarking content that they like, potentially for future inspiration while creating their own."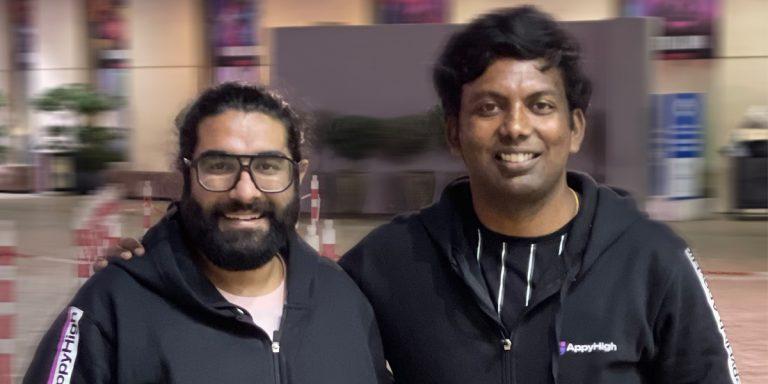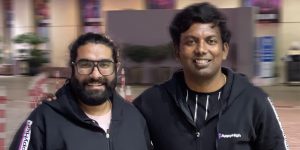 With easy access to smartphones with high-quality cameras, influencers/creators effortlessly create engaging content such as stories, memes, videos, reels, and photo essays. Creating engaging content is only the first step to ensuring that their content's discoverability reach is maximized. Creators heavily rely on hashtags and they use various apps to generate cool hashtags depending on content themes or human emotions.
Aneesh Rayancha, Co-founder, AppyHigh, said, "Four years ago, no one would have imagined being an influencer as a full-time profession. Influencer marketing and social media content creation as a profession are on the rise, as many brands are turning to influencers for content creation instead of production agencies. Influencers are also going one step ahead by monitoring, analyzing, and course-correcting their approach to deliver the best value to their audiences by using follower analytics tools on InStore. InStore now has almost 15 million monthly active users, which is almost 2x vs last year."
Also Read: Facebook tips and tricks: Here's how to fix 'Facebook keeps logging me out'
Also Read: Ice Bear Society: An NFT Project for a Cause
Also Read: Check out the list of amazing social networking apps