Over the past few years, NFTs (non-fungible tokens) have emerged as one of the most intriguing technologies globally. Not only has there been an enormous growth in terms of sales as transactions related to NFT sales reached some $25 billion (roughly Rs 1,84,690 crore) in 2021 as the crypto asset exploded in popularity, as per data from market tracker DappRadar, but there has also been a massive uptick in terms of celebs and artists joining this space. Till now, NFTs have largely been leveraged to make fortunes but six tech-savvy and creative engineering students from Mahindra University, Hyderabad which is one of India's fastest growing multidisciplinary educational institutions, recently launched the Ice Bear Society.
Ice Bear Society is a rare social-driven NFT initiative targeted towards raising awareness around the ongoing global warming and how the resulting climatic change has emerged as an enormous threat to polar bears within the Arctic. This philanthropic NFT project is the brainchild of Rahul Arepaka, Rohit Gunnelly, Geha Reddy, Abhinav Challa, Satvik Kondra and Aaryan Sharma. While Abhinav and Aaryan are 3rd-year students from the CSE branch, the remaining four members of their core team are 2nd-year students from CSE, Mechanical and AI branches.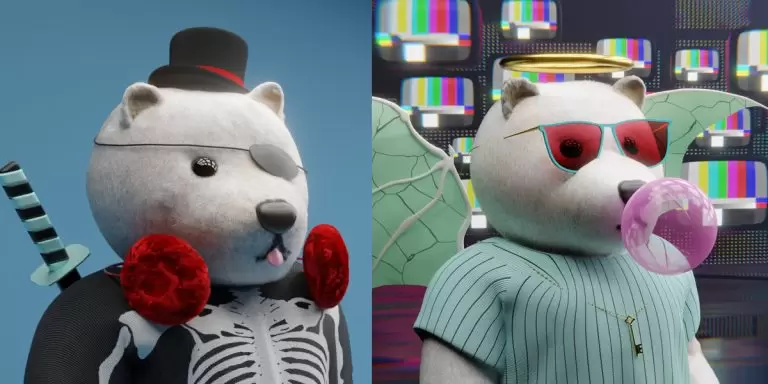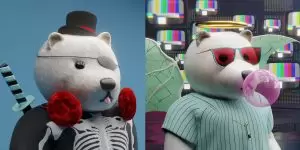 Inspiration
As per Rahul Arepaka, a student of Mahindra University and co-founder of Ice Bear Society NFT platform, "One of the greatest inspirations behind this project is to build up the Indian NFT space during Bear Season. The polar bear is a suitable choice because of its uniqueness and extinct nature. In line with the core ethos of this project, this entire NFT project is based on Fantom Blockchain, which is one of the world's most scalable, decentralised, and secure blockchain ecosystems. The NFT technology is capable of bringing enormous changes across the globe and we all believe that there's a higher cause to this technology. Our future vision for the Ice Bear Society is to collaborate with more Indian brands and rope in artists, fashion designers, eminent personalities etc to further spread the word about climate conservation and how critical it is for our planet and all the axillary species which reside over here."
Ice Bear Community
The collection went live on 5th April 2022. Since going live, the project has assembled a robust community by attracting NFT enthusiasts across the globe. They have built a community of 1700+ members and 10k+ followers on the social media platforms such as Twitter and Instagram. Apart from this, Ice Bear Society has partnered with Hoodoi.com, Umbria Network – Defi, and NFT Garage and is also listed on NFTKey – Marketplace, TOFUNFT, and Paintswap Marketplace as well as celebrities across the globe. To further broaden the scope of the Ice Bear Society, they have also collaborated with renowned Telugu film director Tharun Bhascker, celebrity Indian stylist Neeraja Kona, celebrity numerologist Sheelaa M Bajaj, and model Liudmyla Tkachenko.
The Collection
The collection features 3333 unique 3D rendered artwork generated by an algorithm based on Ice Bears, with each NFT having its own metadata which includes the unique number along with rarity and attributes of the clothing of the ice bear NFT. The Ice Bear NFT is available in various collections such as classic, founders, and limited edition. The base price for each of these NFTs will be 33 FTM. 33% of the revenue that'll be generated during the auction will be directed towards the welfare and safeguarding of polar bears from extinction.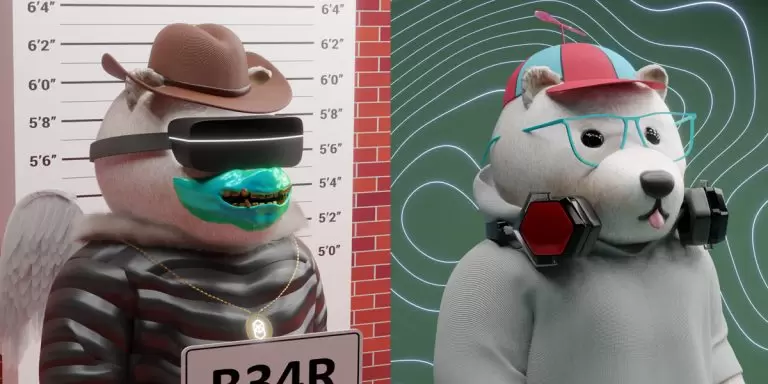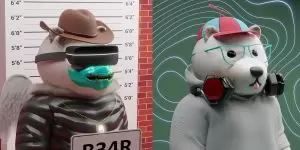 Scenario of NFTs in India
"India's NFT craze is gaining traction, similar to the cryptocurrency excitement, but Indians aren't buying NFTs as quickly as other regions of the world. However, the awareness around NFTs is quite high and eventually the term NFTs have turned into talk of the town. As per a recent report from Twitter, conversations on NFTs increased by 3,000 per cent within a period of one year, from January 2021 to January 2022," said Rahul Arepaka.
Going forward, the students wish to turn Ice Bear Society into a completely Decentralized Autonomous Organization in future, as it'll eliminate human error or manipulation of investor funds by placing decision-making power into the hands of their discord community members to control / vote where the community wallet to invest money into and where will the donation go to.
Also Read: What Kids Were Looking For During Spring 2022?
Also Read: Indigenous OS: Will it ever make it?
Also Read: Krishify: Call it the Facebook for Indian Farmers
Also Read: Why EdTech will stay relevant
Also Read: Bharat Claims: An app that helps you in claiming insurance in a few simple steps