Indians are usually unaware of their free or hidden insurance policies, especially provided with credit, debit cards, bank accounts, and government schemes such as PM Jeevan Suraksha Bima Yojna and Jeevan Jyoti Bima Yojna, PM Gharib Kalyan Yojna (for health workers fighting COVID-19), PF account and Gas Cylinders etc. There are many such insurance policies provided for free but due to lack of awareness, reluctance on the part of insurance companies, and complicated claim processes, nominees or families are not able to get the claims in case of a death in the family.
Ramesh Chandra's (name changed) brother died recently due to illness and the family was in financial distress. He got connected with a friend who was an insurance agent and got to know about a tech-enabled claims facilitator mobile app and uploaded his brother's Aadhaar on the app. And within a month, the family received Rs 7 lakh claim as the deceased had worked for a company in Mumbai and he had an insurance policy with his PF account, unknown to the nominee and the family. 'Bharat Claims' facilitated the process and the insurer was pressed to settle the claim.
Now, India@75 gears up to disrupt the ways Indians claim their known and unknown insurance policies. The world's first AI-based consumer mobile app – Bharat Claims – through its tech-enabled human-driven initiative has shown the ways for people to get rid of insurers' reluctance and complicated processes and claim their known or unknown or free or premium paid insurance policies.
According to IBEF, the life insurance industry is expected to increase at a CAGR of 5.3% between 2019 and 2023. India's insurance penetration was pegged at 4.2% in FY21, with life insurance penetration at 3.2% and non-life insurance penetration at 1.0%. In terms of insurance density, India's overall density stood at US$ 78 in FY21.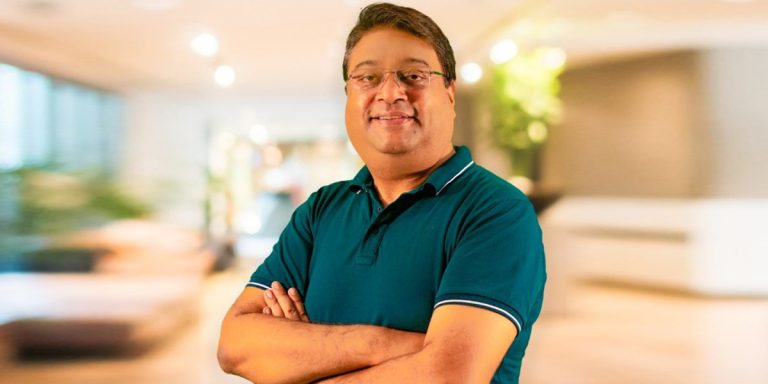 "Historically, India has suffered a trust deficit in insurance, causing very low consumer penetration. Insurance reach is still very low in India. The root cause of which is the complicated and erratic claims settlement process. 'Bharat Claims' is an AI-enabled transparent and easy-to-use mobile app. Due to its ease of claiming insurance and discovering free unknown insurances, every insurance consumer in India will eventually download this mobile app," said Kavinder Khurana, Social Entrepreneur and MD of Bharat Claims.
The idea of insurance tech originated in 2021. A team of insurance tech experts joined hands to develop 'Bharat Claims' and in that year only, in its experimental phase, facilitated claims totaling Rs 8 crore for 250 families. Now, thousands of families in Gujarat, Rajasthan, West Bengal, and other states are in the process of getting their claims, facilitated by 'Bharat Claims.'
"It is the biggest insuretech disruption. Imagine you can help your near and dear ones to claim free or unknown insurance of the deceased member in their family with the Bharat Claim mobile app. We would urge all Indian citizens to download the app to know what free or unknown insurance they already have and nominate their family members to claim it," added Kavinder Khurana.
Delays and rejections of claims are not uncommon in the insurance sector and it is one of the main reasons for the low penetration of insurance in a 1.4 billion population country. 'Bharat Claims' ensures seamless insurance claims are part of people's daily life with a click.
"The government, through its banking system, collects Rs 12 and Rs 330 per account holder as premium for Pradhan Mantri Jeevan Suraksha and PM Jeevan Jyoti Beema Yojna Insurance schemes, respectively. Over the years, the premium collection has crossed Rs 60 crore per annum. We find that there is an urgent need to provide people with a tech-enabled mechanism to get their known, unknown, and free insurance claims timely and without any hassle. We developed this app with efforts in the last 3 years and now anyone can download it from Google Play Store. After uploading Aadhaar Card and other details, we provide the user with information about all the free and unknown insurance policies. In case of anyone's death, we facilitate speedy claims for their family and dependents," said Hitesh Saini, CEO, Bharat Claims.
"Bharat Claims mobile app integrates all isolated, opaque, and fragmented government databases into one platform which can fetch out policy details by just Aadhaar number or Aadhaar scan. From helping in claiming free insurance to providing expert assistance in claim settlements, Bharat claims has emerged as the first of its kind one-stop tech platform," added Saini.
So, if consumers are facing any difficulties regarding their insurance policies and claim settlement, with 'Bharat Claims' on their mobile, they can be at ease. Moreover, the app provides some value-added services such as Insurance Score (like CIBIL) so that a consumer gets a discount on their future policy premiums. Instant financing in case of reimbursement claims during hospitalization is also possible through the Bharat Claims mobile app. In the case of third-party insurance claims also, if consumers face problems, the disruptors- 'Bharat Claims'- are out there to facilitate and help, it said.
Also Read: Krishify: Call it the Facebook for Indian Farmers