Users from Tier II and III towns are expected to be the growth driver of the EdTech sector as they got exposure to online learning during the Covid-19 induced lockdown and experienced that learning can happen through online mediums, which they were sceptical initially. Experts also believe that the EdTech sector will become more integrated with the Indian education system in time to come.
After a gap of close to two years, campuses of educational institutions have started buzzing with students again. With omicron's fears subsiding, schools and colleges were directed to resume the offline classes and discourage online classes. As students go back to brick-and-mortar classrooms, will digital classrooms or EdTech platforms continue to note the massive uptake in its user base?
"The boom in EdTech space was very much on the upward trajectory from 2016 onwards. However, the pandemic and subsequent lockdown just fast-forwarded the process and start-ups emerged in large numbers to be a part of the growth journey. This space will definitely grow in the years to come because the students and their parents have experienced that learning can happen through online mediums which they were sceptical initially," says Partha Halder, Centre Head, FIITJEE Punjabi Bagh Centre, New Delhi.
Smaller towns will be the growth driver
However, the growth, says Halder, is expected to come from smaller towns and cities where there is a dearth of good teachers or offline services. And even in big cities, online education will complement offline education.
"EdTech is becoming more prevalent across educational institutions as it provides children with more practical knowledge and new pedagogy of learning. Audio and visual aids for better understanding. Considering how the attention span has decreased among children, EdTech keeps them engaged. It also provides them with an opportunity to understand, learn, and create," says Mridul Ranjan Sahu, Co-Founder, CuriousJr who believes that EdTech will continue to see an upward trend in time to come as there has been an inclination towards it among parents and educational institutions globally.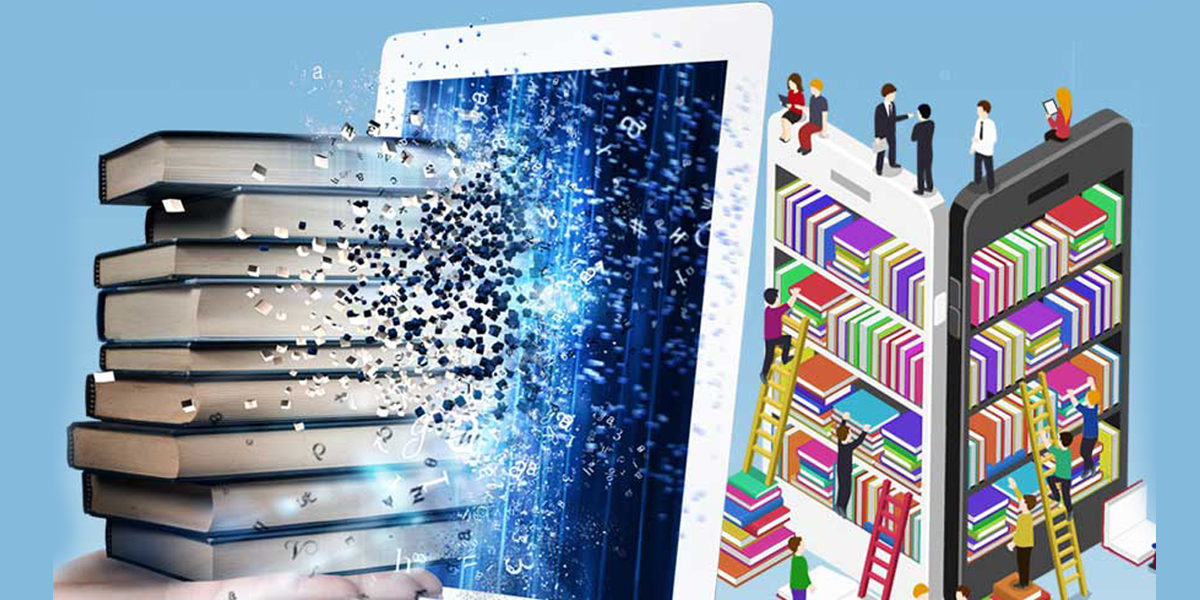 Growth of EdTech in India
"Thanks to the boom in EdTech, the Indian education system known for being exam centric, has been slowly transitioning to a more impact-based and practical learning approach," says Sahu.
According to the Pwc and Confederation of Indian Industry (CII) report, the EdTech market in India was worth approximately USD 3 billion in 2020 and is projected to grow at a CAGR of approximately 30% to become worth approximately USD 10 billion by 2025.
The report says that schooling (primary, secondary and higher secondary) and technical skilling are the fastest-growing segments due to a large addressable market. Demand for non-academic courses from Tier II & III cities and the need for personalization in the EdTech space is expected to fuel the growth in the Indian EdTech sector.
Ankit Maggu, Co-Founder, Geekster, says that the rapid pace of adoption of EdTech witnessed in the last 24 months might flatten a bit for some months, but it shall only proceed further from here. As per the industry statistics, the online education market is expected to grow by 11.6 billion by 2026.
Hybrid channel approach
Experts predict that in the future, EdTech players will use a mixed-channel approach. "Our prediction is that EdTech players will use a mixed channel approach in time to come. They are working towards creating offline touchpoints for students, and offline institutes are trying to embed tech to deliver better," says Piyush Bhartiya- CO-Founder & CEO, AdmitKard.
Currently, BYJU'S has live tuition entre in 23 cities across 80 centers and they are planning to increase this to 200 cities by the end of the year.
However, Geekster Co-Founder believes that the drivers of the hybrid model might not be the EdTech players but the brick-and-mortar educational institutes. He reasons that they are the ones who are transitioning. "Initially, they will be creating and sustaining the phygital model of education delivery," adds Maggu.
On the other hand, Halder reasons that it could be the case with few players who have invested too much in technology and not on the content. "Those who did not focus on the effectiveness of their products in the Indian context and did not focus on learning outcomes may see a dip in their volume subscriptions. To fuel the next level of growth they may go into for hybrid model to stay relevant in the market," explains Halder.
Metaverse is a new entrant
Highlighting the latest happenings in this field, Maggu says that the metaverse is one of the areas where everyone is keenly following, it certainly has the capability of making 'Live Learning' much more engaging & impactful. "The virtual classroom atmosphere and education delivery is going to evolve a lot from here, and I am sure in the future we are going to see a lot of start-ups emerging from this area and recreating the classrooms of tomorrow," explains Maggu.
Talking about innovation, Halder says that live classes, interactive learning, game-based learning, focus on learning outcome, personalisation in learning through technology, performance tracking, understanding strength and weaknesses and constant scope of improvement through technology are some of the areas where innovation is expected to happen in the coming years.
Gaming and education technology
Priya Ranjan, professor, Department of Electronics and Communication Engineering (ECE), Bhubaneswar Institute of Technology, Bhubaneswar says that there are many new trends in this domain. "Augmentation by VR and AR technologies to generate a live environment for total 'immersion of pupil' needs to be done. Indeed, the augmentation of EdTech with VR+AR and with gaming consoles are the steps in this direction where you can pick your own personalized learning module just like you pick a movie," says Ranjan.
Impact of new-age technologies on teachers
Since the beginning of the Covid-19 pandemic, teachers' acceptance and resistance to using technology for teaching have been observed. They were unfamiliar with the concept and technology at first, but two years later, they are well-equipped and aware of how to use them. "They will undoubtedly confront numerous obstacles, such as students becoming distracted or misusing technology, a lack of professional training, inadequate network infrastructure, and so on. They will adapt to the changing scenario as they gain more experience, batch by batch, with further training and stronger technological infrastructure," says Sahu.
Steps needed to improve the accessibility
Online classrooms, which can be accessed from any location and do not follow strict timetables, make education available to everybody regardless of their circumstances.
Emphasizing the importance of making educational material available to all and improving the accessibility of low-cost education, Sahu says that it is a must to make content available for all platforms, including computers and smartphones. "Technology also enables educational resources to students residing in remote areas who previously did not have access to them. One of the most exciting and meaningful benefits of EdTech is the opportunity to make learning more accessible," adds Sahu.
Also, to enable free tech access, Bhartiya says that distribution/donation of gadgets such as tablets, mobile phones, and computers can be done.
"Besides, internet connectivity especially last-mile connectivity needs to be improved. On the product and pricing side, I believe affordability has been taken care off," adds Halder.
"Technology if used correctly can help in educating millions of aspirants and enable the country in transforming its manpower into skill-power. However, innovative models are to be created by the industry & the regulatory framework to be provided by the government so that the right models can scale and help in educating millions at affordable price points. ISA (Income Sharing Agreement) is one much model, which if used correctly can truly transform the reach and impact of higher education in the country," says Geeksters founder.
Most sought after for skill development
"Technology is no longer an afterthought; it has taken centre stage. Workplaces are becoming increasingly hybrid, and specialized skills are in high demand. "Our educational system today employs tech-oriented pedagogies. Competencies and skill-building programmes are integrated as a necessary component of preparing a student population for the future workforce. This shift has resulted in the emergence of new trends that are here to stay and will define the country's skill and education landscape in the future," says Sahu.
Echoing a similar voice, Geekster founder says that skill development is the need of the hour due to the rapid pace at which the industry is evolving these days. "Every few years a professional has to upgrade to stay relevant and competitive. However, professionals are short on time and prefer to save every minute. Therefore, they would opt for mobility, and easy accessibility to upskill which are best provided by EdTech platforms," he explains.
According to Bhartiya, "By 2030 India will have more than 90 million people joining the workforce based on its current demographic dividend. EdTech encourages and empowers learners with well-thought-out talent solutions focused at making skill the most asset for a company," says Bhartiya.
Will EdTech continue to be an essential component
Despite back to campuses, service providers are hopeful that EdTech will continue to be on the growth trajectory. "Yes, definitely. As mentioned before, Edtech is becoming more prevalent across educational institutions now that schools are reopening and adopting a hybrid model. Edtech is not just about modern and advanced technology, it is more of a new era, a revolution in the education system," says Sahu.
The Indian education system was largely conventional, necessitating the construction of a holistic curriculum with job creation as the long-term goal. "This is only possible through EdTech or online learning. Teachers in India have been empowered by technology to embrace a multi-modal approach of learning that combines audio-visual, texts, and experience kits. As a result, they are now able to provide learning solutions that meet international requirements," says CEO of AdmitKard.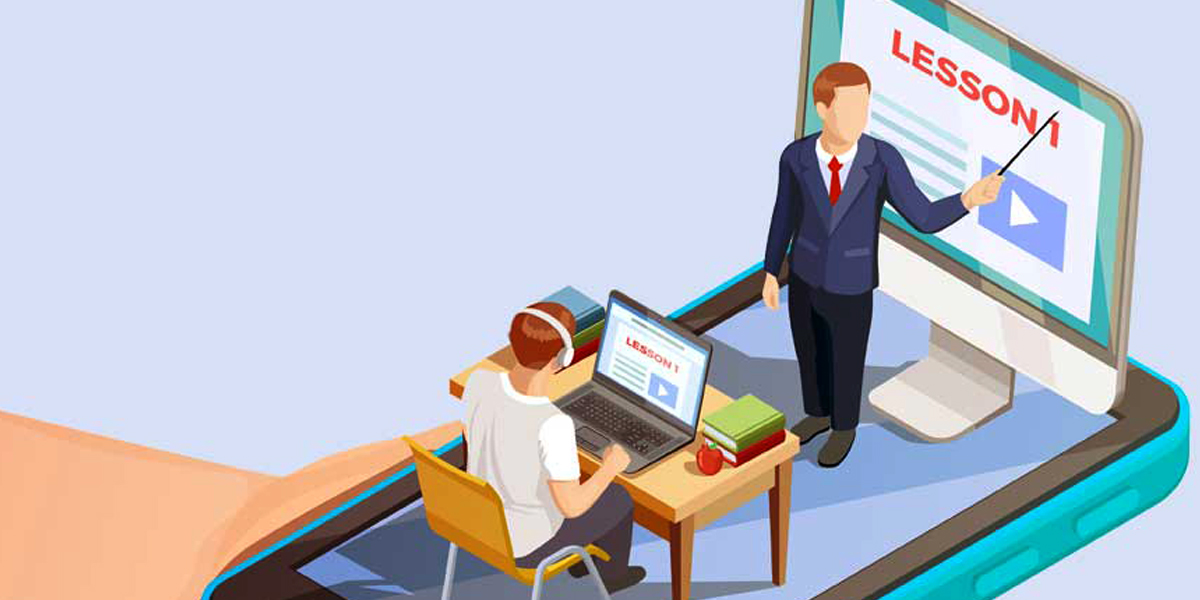 The kind of experience and upgradation of teaching techniques that EdTech is offering today will only witness a quicker adoption pan India. "Now it is not a replacement after the resumption of physical classes, rather it is something that people have started digging deep into, and they see it as a convenient and improvised solution. Certainly, no doubt, initially this was introduced as the second option, but that only allowed people to get introduced to the new age method. Now that they have become more familiar, they have experienced a more convenient, and better solution. And not just on the B2C side, but B2B as well have started seeing this as the future of education," says Co-Founder of Geekster.
Also, Read Here: 'Samsung Smart School' program launched at Varanasi Navodaya Vidyalaya