My expectation from a pair of hearing accessory for the smartphone is rather simple. I need the wearable to be fit well and comfortable into my ears, good sound, and have enough battery life to get me through at least the day. At the same time, I want them to be pocket friendly. The wireless in-ear Probuds N3 by Lava can fit the bill for those who are looking for a low budget neckband for daily use. Here's my review of the Probuds by Lava Buds after using them for more than 15 days.
This Made in India neckband is the successor of Probuds N1 and Probuds N2. However, the Probuds N3 is comparatively cheaper than its predecessor. With dual device connectivity, advanced dynamic bass, quick charge technology and voice assistance – Google and Siri, Probuds N3 is available for purchase at Rs 999 on Lava e-store and Amazon.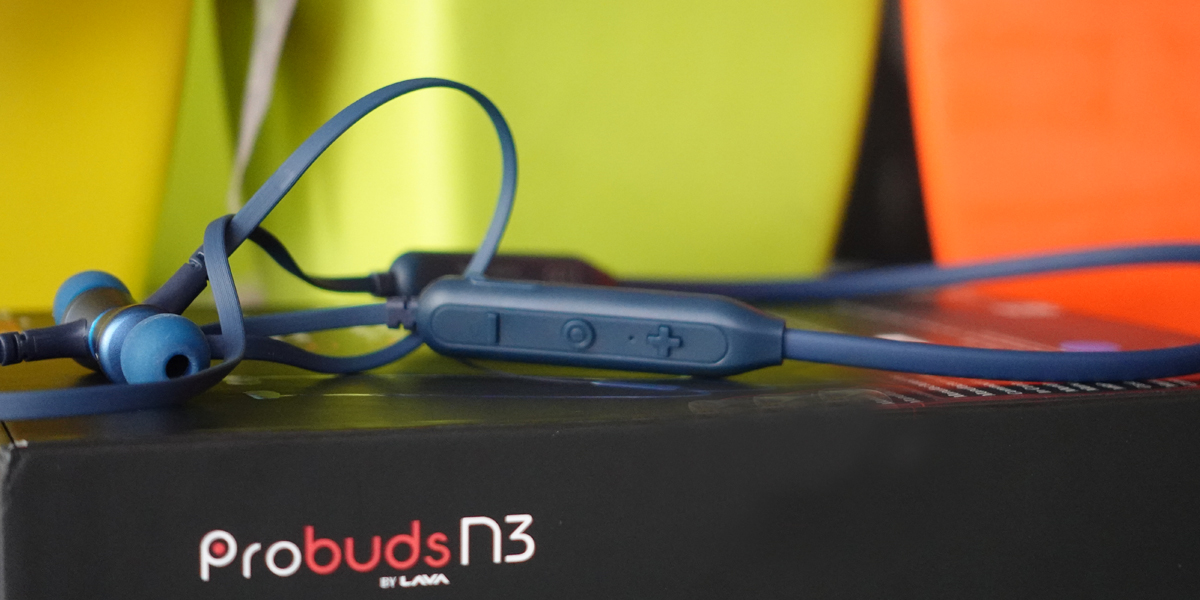 The neckband-style earphones from Lava comes in two colour variants: Black and Blue colours.
The budget wireless earphone Probuds N3 features advanced dynamic drivers for punchy bass, and it offers up to 180 minutes of playtime after 20 minutes of fast charge via a Micro-USB charging port. Lava Probuds N3 comes with magnetic earbuds, and simplified button controls and has a a 110mAh battery.
With its dual device pairing, users can connect two devices simultaneously via Bluetooth v5.0. The device is also equipped with noise isolation.
Comfort and fit
The neckband style pair of Bluetooth earphones is feather light weight, flexible and comfortable to wear throughout the day. There are two dedicated volume buttons and a multi-function menu button in the centre to pause music or place a call. The multi-function button can be used to place a call on the last dialled number in your phone. By clicking it once you can resume the track while clicking the multi-function twice places a call on your last dialled number. I personally liked this feature as you do not need to open your phone history to call on your last dialed number. Multi-function button is used to accept and reject calls.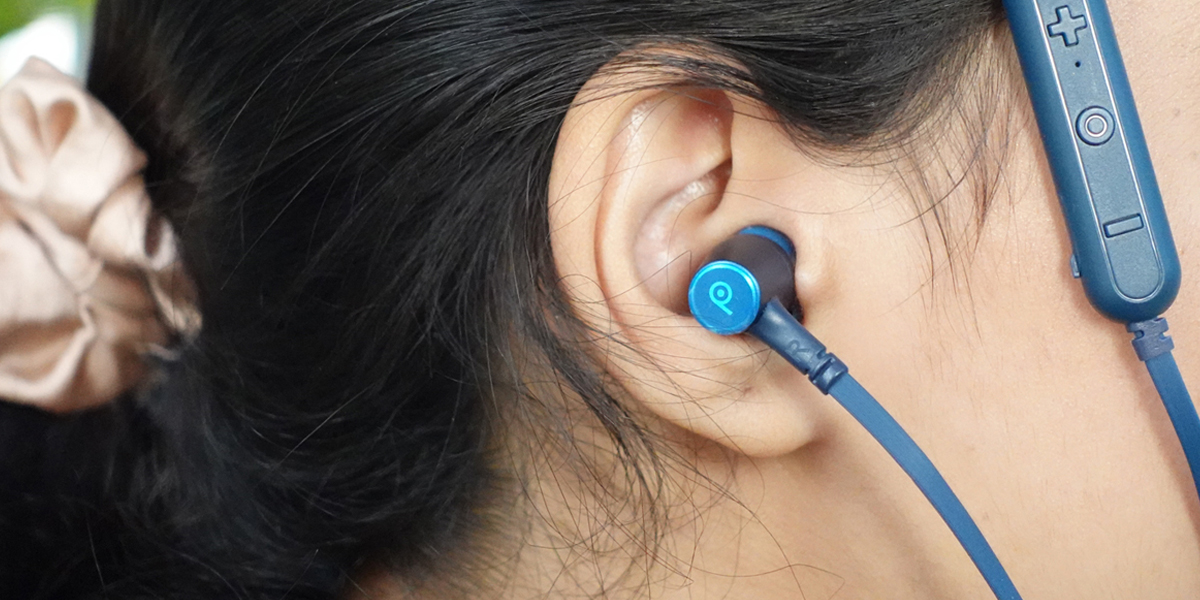 To change tracks while listening to the music, you need to press the volume (+) button for more two seconds. The multi-function button is used to turn on and off the device.
Good for taking calls but lacks ANC
The volume and the sound quality of the Lava Probuds N3 is quite good and on par with others at the given price point. It supports a fairly good frequency range. The neckband earphone is also good for making and taking calls, and you will hardly face any issue with it. On the flip side, the Lava Probuds N3 doesn't come with active noise cancellation (ANC) feature, but thanks to the in-ear design, it minimises the external passive noise giving you a rich sound experience.
Easy connect
I connected the Lava Probuds N3 to my vivo smartphone, and it was an easy process. You just need to switch on the device and connect it through Bluetooth.
Are the Lava Probuds N3 worth it?
Budget may be a primary component for many consumers when buying a pair of earphone. At the same time, they also want comfort, good sound quality and decent battery life for an uninterrupted entertainment while on the go. The Probuds N3 will surely satisfy all those looking for a value-for-money device with good overall running.
What's inside the box?
The  comes in a protective retail packaging. Inside the box, you will find the basic accessories – Probuds N3, Micro USB Cable, two extra pairs of silicon ear tips (Large and Small), user manual and warranty card. So the Company offers you the complete kit of what you can expect. Lava offers one year replacement warranty against manufacturing defects.
Also, Read Here: Lava Probuds 21 TWS with 45-hour battery life launched in India