Why my Facebook keep logging me out? This is one of the most common issue we all have faced. If this is something happening to you and your account, its time to address it. There are many reasons why Facebook isn't letting you access your accout or keeps logging you out. For instance,  the app may have noticed some suspicious login activity on your account. Have you left your profile active on someone else's device? Facebook will log you out randomly, or display the 'session expired' error if your application is outdated, or the server is down. You are able to stop this issue with a simple clear-out of the downloaded cache files on your device, or a quick reinstallation.
We have created this simple, yet extensive guide to help you understand why Facebook keeps logging you out. We also have all the possible solutions to help you get back your account just the old way it was! So check out the list and get back your account!
Why does Facebook keep logging me out?
So to understand any 'How" you must know the answer to every 'Why'. There could be many reasons why Facebook keeps logging you out of your account. There might be chances that you left your id logged in to your friend's phone when your phone run out of battery. So now when you're trying to log in it keeps logging you out. This is one of the most common causes of this issue. Another issue could be that your profile has been compromised by a hacker that is using a different IP address to gain access to your account. Some other issues include improper cookie settings, corrupt cache, session expired or any malware or virus attack.
How to fix Facebook keeps logging me out: Tips and Tricks
Based on any possible reason mentioned above, you can try these to recover it easily. Here are easy 7 tips and tricks that are going to help you fix why your Facebook keep logging you out. Check it out!
Clear your cache and cookies
Remove third-party access
Change your Facebook password
Disable extensions
Un-install and reinstall the app
Report your issue to Facebook support
Clear your cache and cookies
Sometimes it's not even that big of an issue that we make it. So the first and foremost step to fix the said issue is to clear your cookies and caches in your browser. You can simply just erase all the unnecessary cache data and cookies that are stored in your browser and then check if the issue is resolved or not.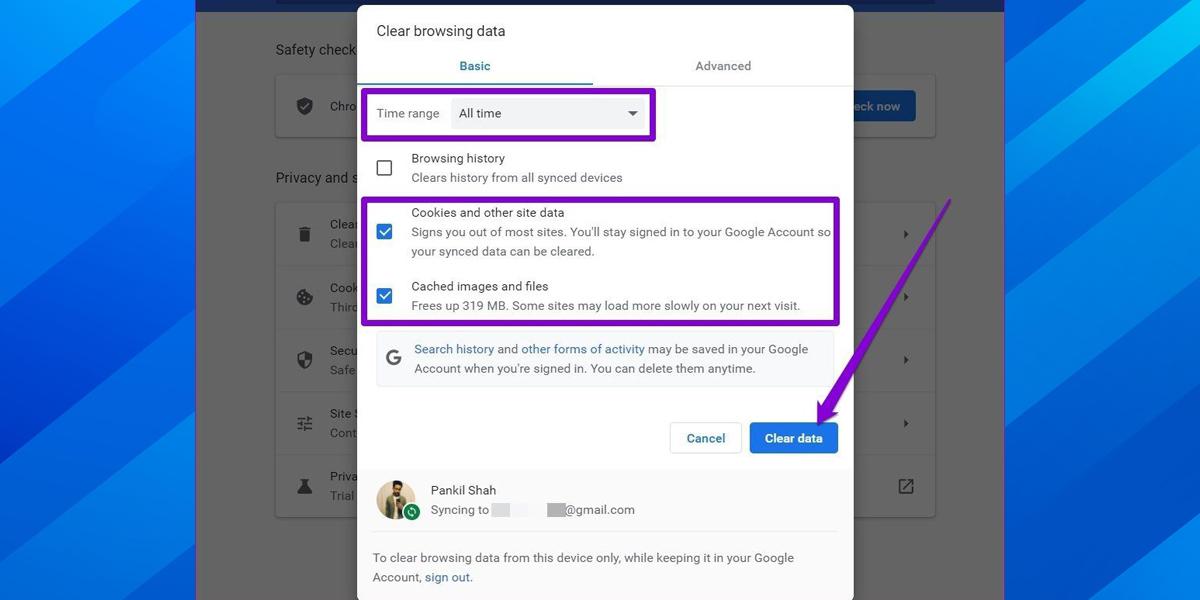 To clear your cached data in Chrome,  you can simply click the three-dot icon at the top-right corner of the Chrome browser. Then you have to select More tools -> Clear browsing data, then finally you can tick Cookies and other site data and Cached images and files options, go to the Clear data button to clear caches and cookies and that's it!
2. Remove third-party access
Have you recently linked your Facebook to any third-party app? If the answer is yes, then this might be the issue why your Facebook account keeps logging you out. These apps do collect your personal data from your device and could be the most possible reason why you can't use your account now. But, wait! there's a solution to everything.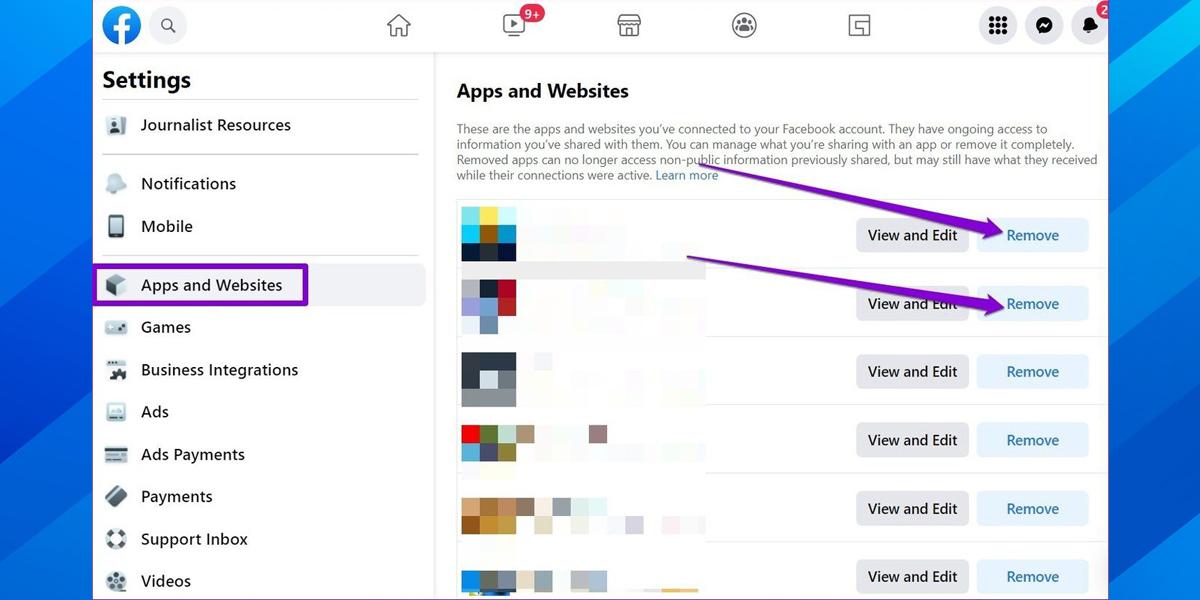 To remove any third-party access to your Facebook account, you can follow these simple steps. First, you must log in to your account using your web browser. Then go to settings and open the Apps and Websites tab. At last, click on the Remove button next to those apps to remove all the third-party access.
3. Change your Facebook password
Whenever you can't access your social media accounts, it means that someone else is trying to access it or has accessed it. So the first thing that you must do is to secure it. THence, changing your password will help you resolve why your Facebook is logging you out. Also, this is one good practice to keep changing your account's password from time to time to enhance your online security.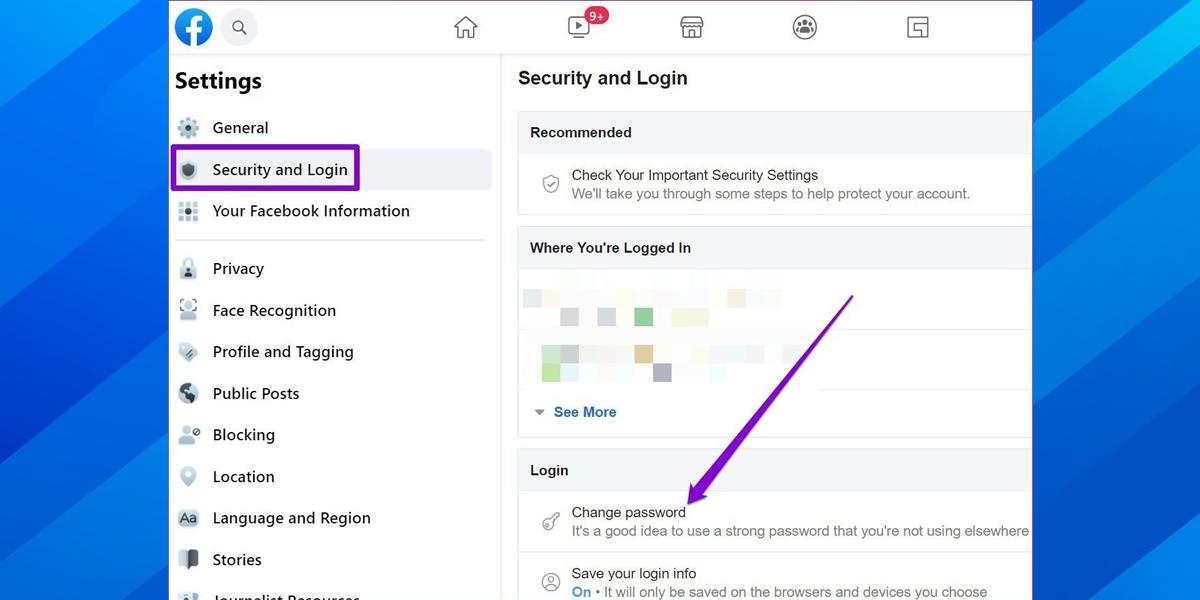 Here's how you can change your Facebook password! First, log in to your Facebook account and then tap on the down-arrow icon at the top-right corner. Then click on Settings and Privacy and select Settings. Tap on Security and Login, and click the Edit button right next to the Change Password option. Now, you can create any new and strong password for your Facebook account that will keep it safe. Also, don't forget to remember it then!
4. Disable extensions
It's time to keep a check on all those extensions that you're no longer using. Sometimes, these extensions create such login issues as these also have access to your personal browser. So the easiest thing you can do is to remove or disable all the third-party extensions from your browser. Of course, you can keep the one you're using daily!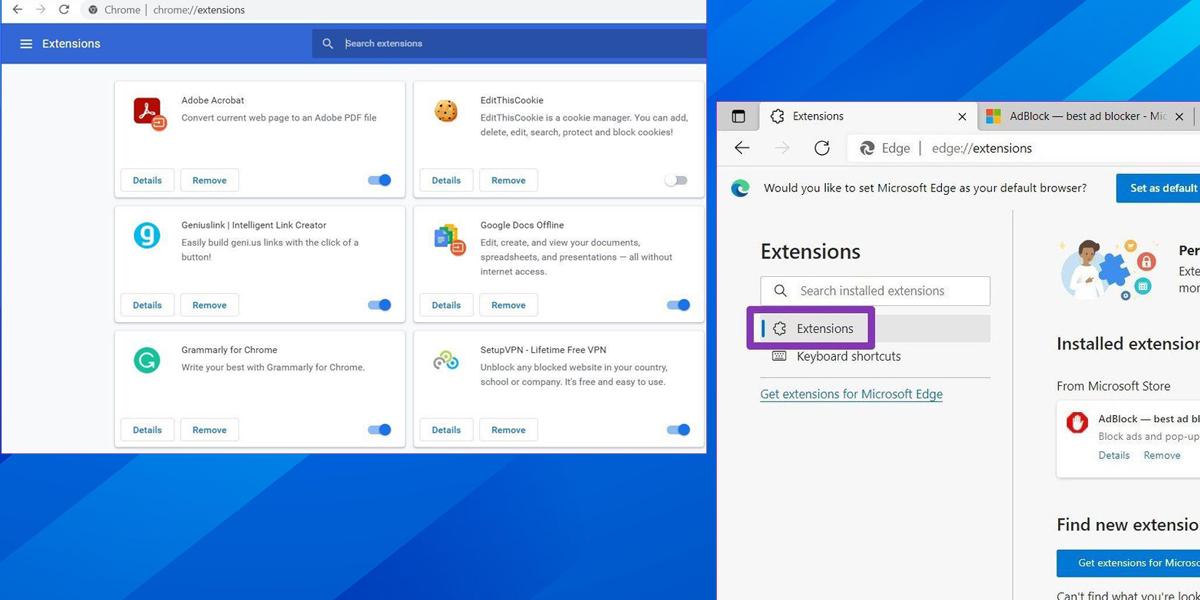 To remove the extensions in Chrome, just type chrome://extensions/ and press Enter. Then click on any suspicious or unnecessary extensions that you no longer need. Click on the Remove button and delete them. Additional tip: If you use Microsoft Edge, then click on the three-dot menu in the top-right corner, and go to Extensions to disable them.