Google Drive appears to be an excellent offer with 15GB of free space when compared to Dropbox's 2GB and Box's 10GB. However, there is a catch: the 15GB limit applies to both your Gmail account (messages and attachments) and Google Photos.
Step 1: Identify the issue
Go to Google's Drive storage page to find out what's eating up so much space on your Google Drive. You'll notice a pie chart here that displays how much space you're occupying; hover over the chart to view a breakdown by platform.
Also Read: Google Pixel Phones Receive Spatial Audio in January 2023 Update
As you can see, Gmail messages and attachments take up the majority of my Google Drive space, though I also appear to have about 4GB locked up in Google Photos.
Step 2: Clear the Driveway
You should notice the amount of storage space you're using in the lower-left corner of the screen, as well as a link that says Buy additional storage. Hover your mouse over this area until you see a box with a breakdown of your Drive storage. Drive will be at the top of the list – click here.
After you've erased the files from your Drive, clear your Trash folder. Click Trash, then choose the files you wish to permanently remove, right-click, and then select Delete forever. Until a file is permanently erased, it will take up space on your Drive.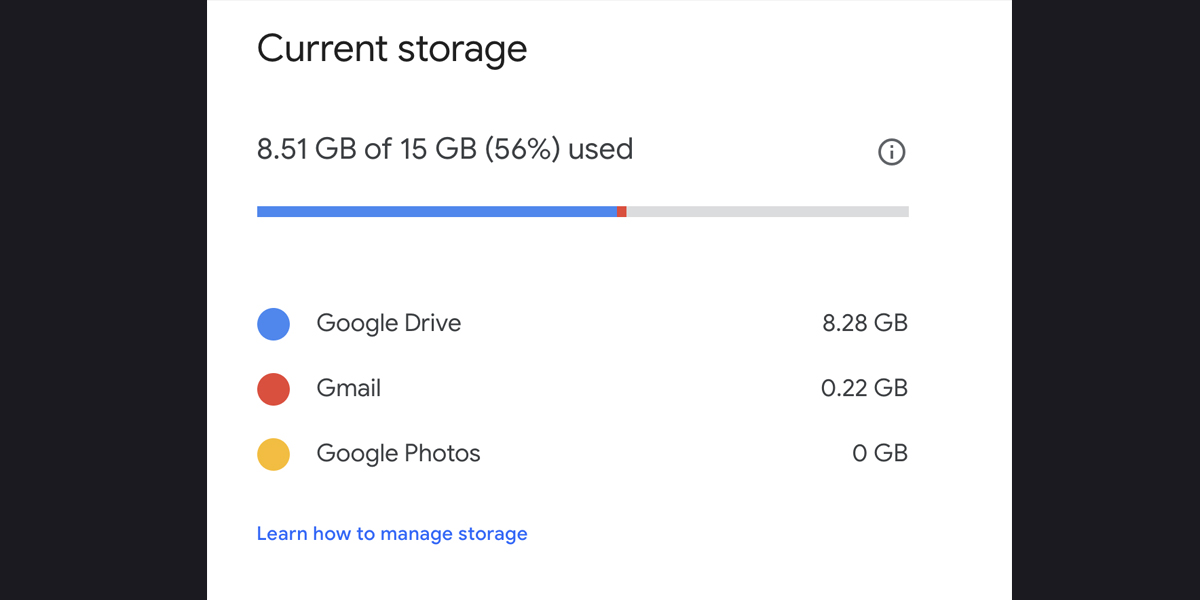 Step 3: Go through your Google Photos.
Also Read: Google Maps hack
Why do I have 4GB of photographs in Google Photos when I rarely use Google? Because I utilize Android's automatic photo backup service, which uploads all of the photos I take on my Android phone at full size to my Google Photos account.
When you check the box, all of your photos will get checkboxes. Select all of the photographs you want to delete, then click Delete.
Step 4: Delete Gmail from your account.
If you've made it this far, let's be honest: your Gmail account is probably eating up the majority of your Google Drive capacity. Check read our article on clearing out your Gmail to get rid of huge attachments and annoying newsletters. Check out these 10 Gmail organization techniques if you need help arranging your inbox so you can identify the old emails you no longer need to keep.
Also Read: Google Chrome Will Block All Suspicious Downloads